Your Home Makeover is on Us Every Friday
We are giving away designer furniture that carries a price tag of over $3,000, every week!
It's up for grabs and it can be yours, only one click away.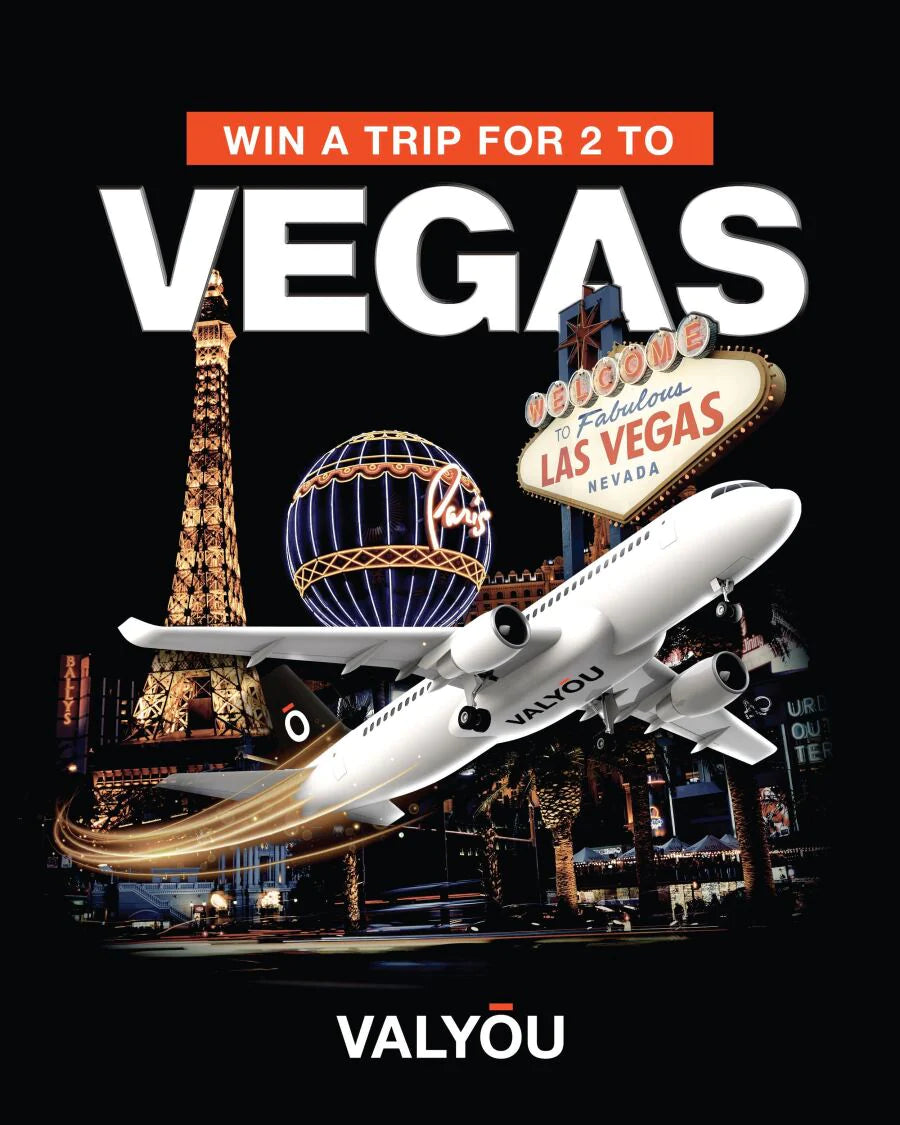 THIS MONTHS GIVEAWAY!
- Flights for 2x people to Las Vegas
- A two-night stay at the World Virgin Hotel
- $5,000 credit to spend in-store at Valyou Furnitire Las Vegas
- A Million Dollar Home Listing Private Tour 
- Food and beverage credit of $150 and much more!
Enter Now
The prizes for our giveaways vary each week and can include a range of products, gift cards, and special getaways.
Entering is easy! Simply provide your name and email address and follow the instructions provided.
When does the Giveaway Start and Finish?

Tune in to our live social media updates and subscribe to our newsletter above for the latest information.
Are there additional requirements to Enter?

Yes, each giveaway may have its own unique requirements for entry. You can find detailed information about the requirements for each specific giveaway in our Instagram or TikTok link in bio.
What if I do not want to subscribe to email and sms marketing?

In order to be eligible for the giveaway, it is necessary to subscribe to our email and SMS marketing. We appreciate your understanding and support.
Can I enter as many times as I want?

Once you have entered the giveaway by providing your name and email, you have fulfilled the initial entry requirements. However, you may have the opportunity to earn bonus entries by completing select tasks for each giveaway.
If I purchase a gift card do I enter the giveaway?

No, purchasing an item or a gift card does not automatically enter you into the giveaway. You will need to follow the specific entry requirements outlined for each giveaway in order to participate.
How does Valyou Furniture draw a final winner?

 The final winner is selected through our giveaway software, which utilizes a random selection process to ensure fairness and impartiality.
What if I Win and don't want the prize?

If you win the giveaway but do not want the prize, you have the option to decline it. In such a case, we will proceed to select an alternative winner.
Stay connected to get the latest giveaway announcements