Billini Coffee Table
---
Pickup available at Kapolei Warehouse
Usually ready in 2-4 days

Overall: Top + feet Resin Solid surface
To clean: Wipe with a soft cloth or paper towel. You may also use a damp microfiber cloth with soapy water to remove debris and oxidation. Dry with a cloth/paper towel at the end.

To maintain: Buff gently with a non-abrasive cloth or paper towel, most products come with instructions for application and best practices. Avoid excessive exposure as it may cause discoloration and/or soften. Not dishwasher safe. Never use abrasive washing products or harsh chemicals.
Carton size: 40"L x 40"W x 15"H
Total Carton weight: 63 lbs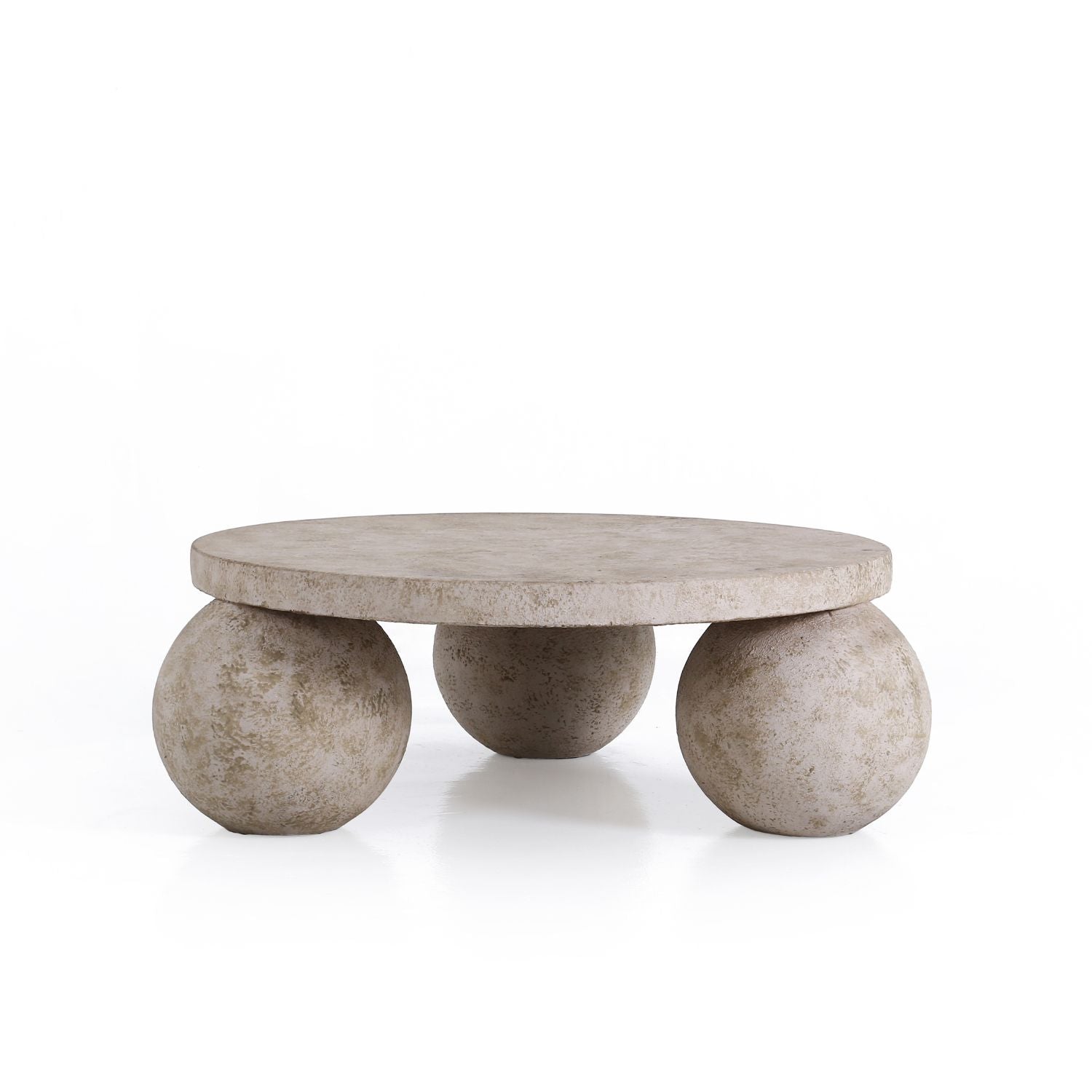 Sips and chats
Welcome to the coffee table, where sips and chats flow as freely as caffeine in our veins. This is where we discuss everything from the weather to the latest conspiracy theory, all over a good cup of joe and maybe a cookie or two (okay, fine, a whole batch).
In Real Life
Video taken by an iphone 12. No filters, No edits.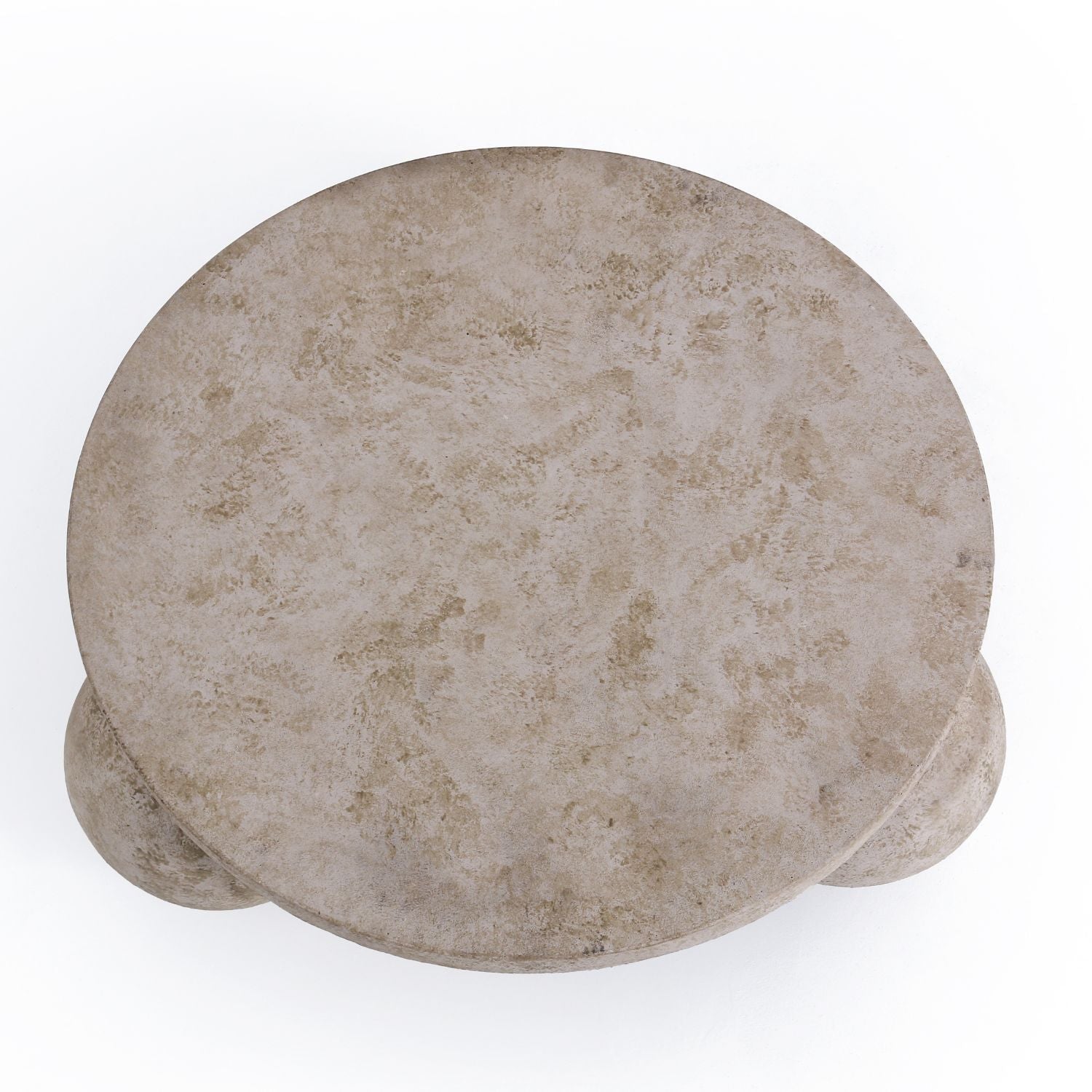 The art of entertaining
Our coffee table, lovingly crafted from resin solid with a sleek, smooth finish - just like your witty banter. It's sure to leave your guests buzzing with both caffeine and compliments.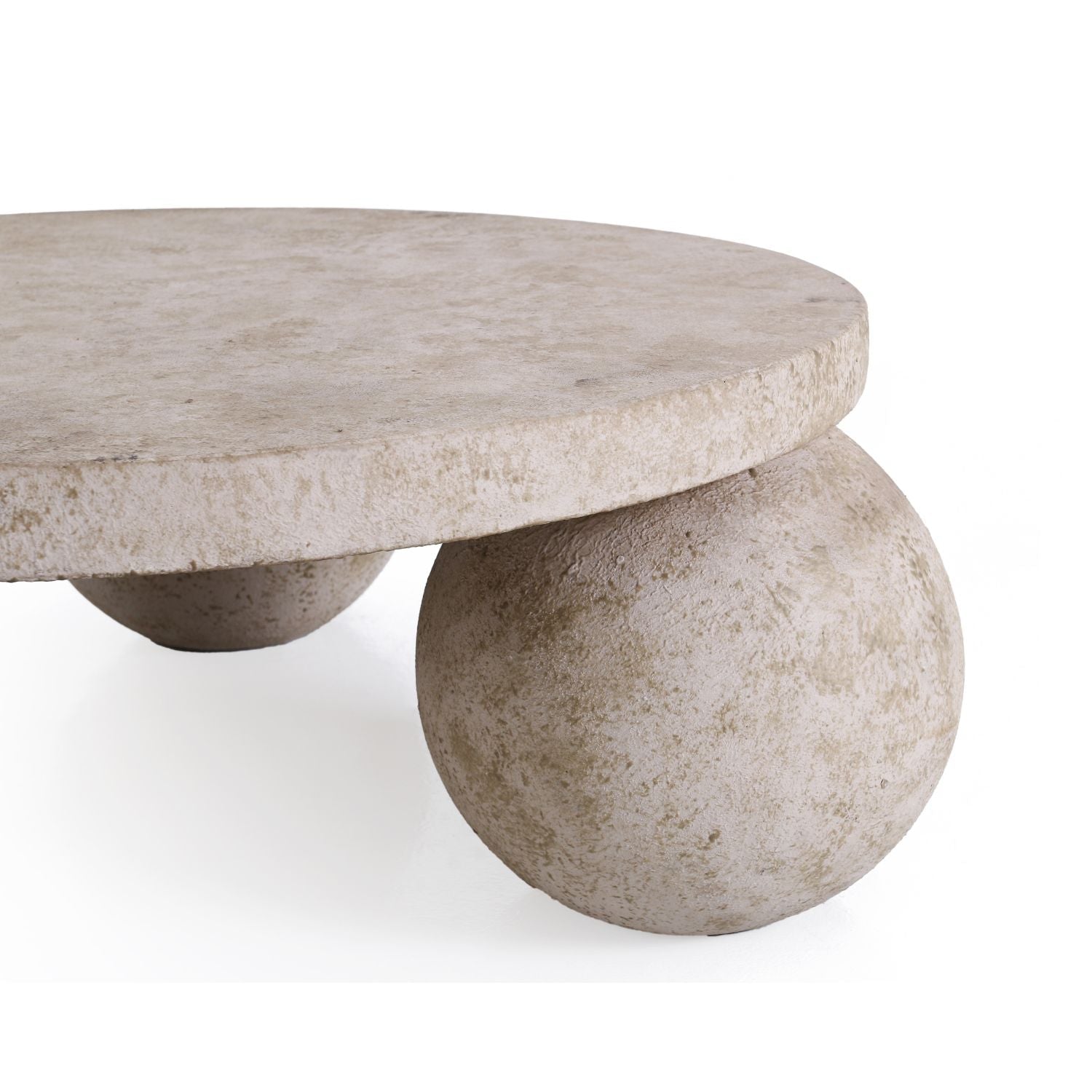 Coffee and curves
The perfect addition to any stylish living space. This sleek, durable, and sturdy coffee table with its big round legs is not only perfect for your morning brew, but also for any impromptu dance parties.
This product has no reviews yet.