Buy 2 Get 1 Free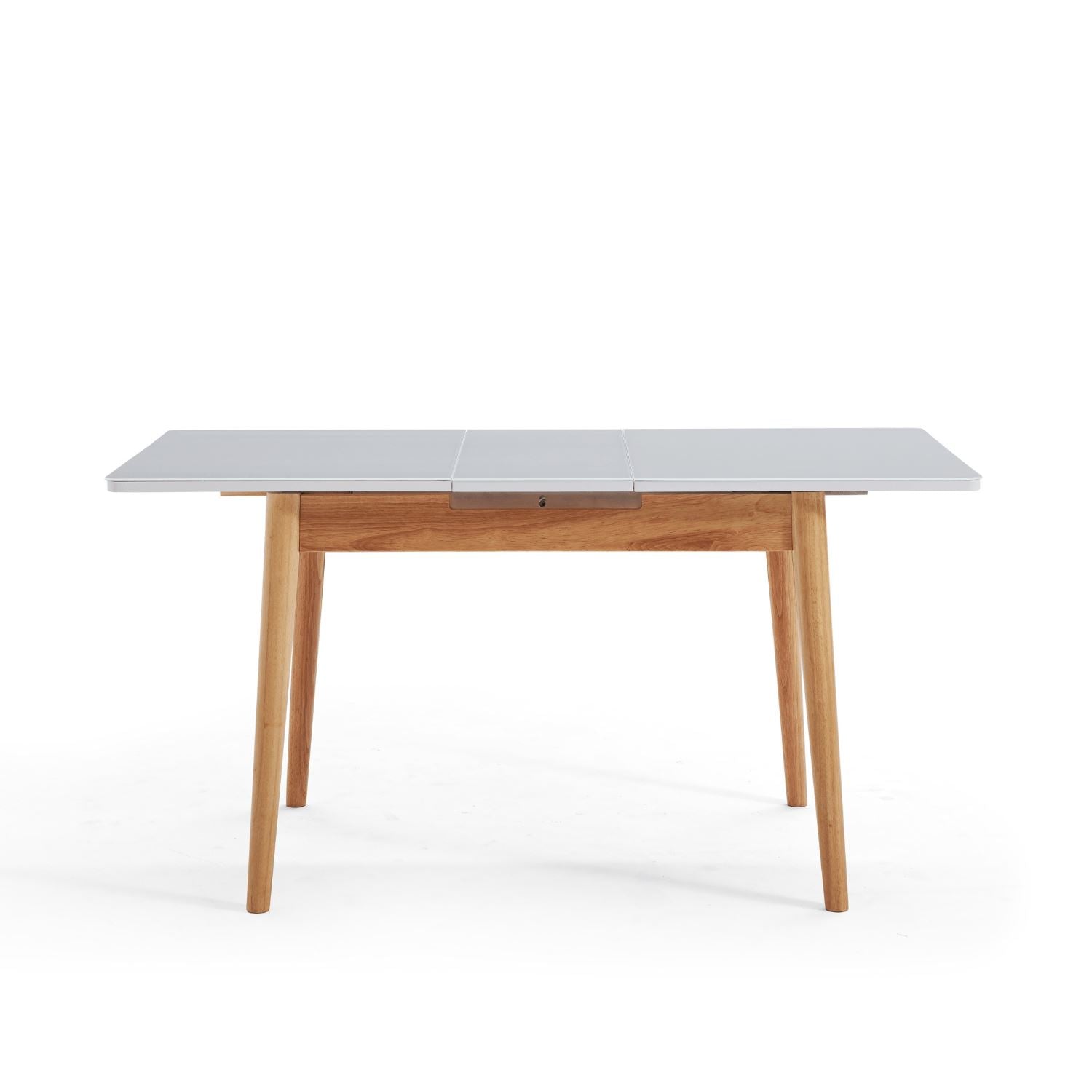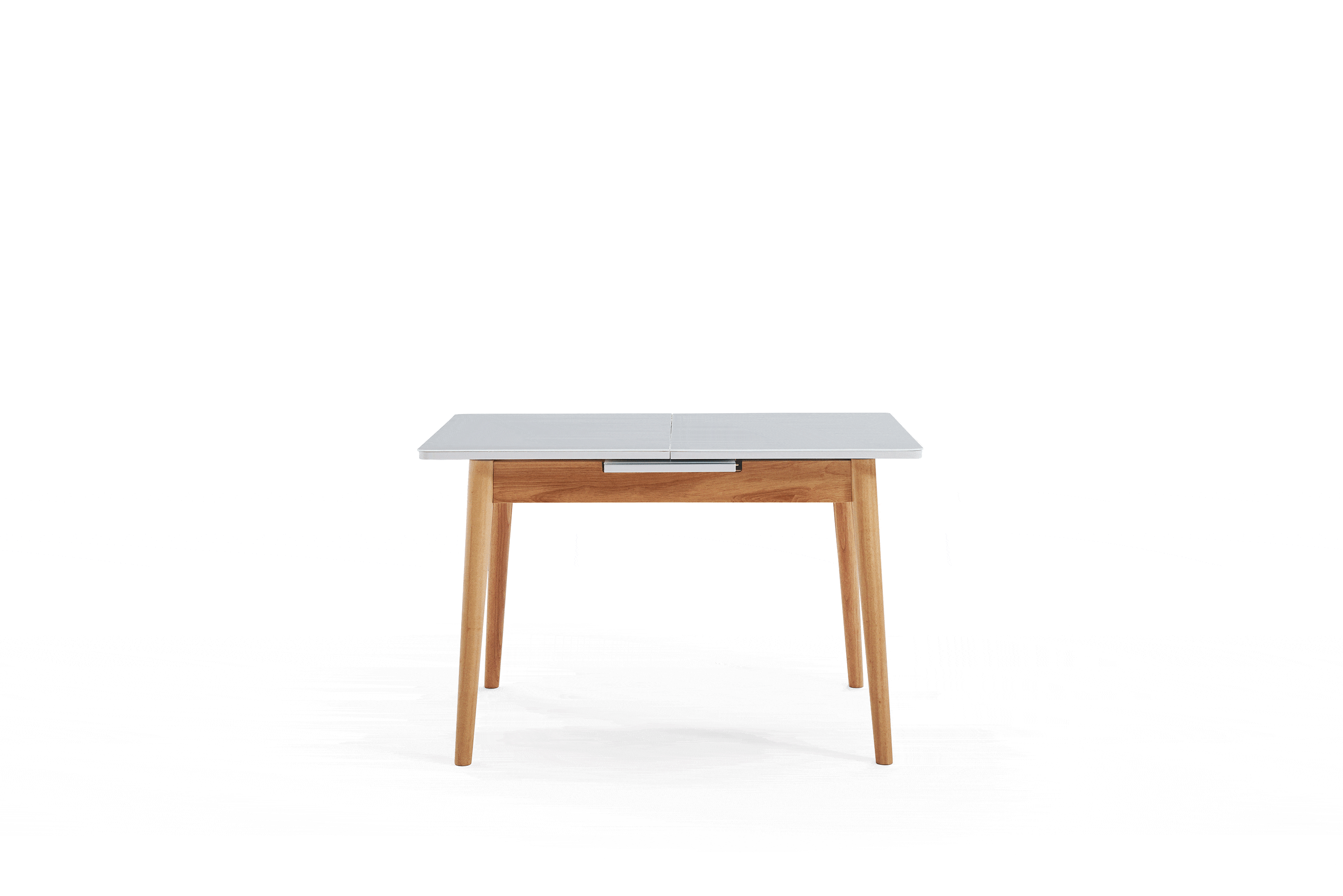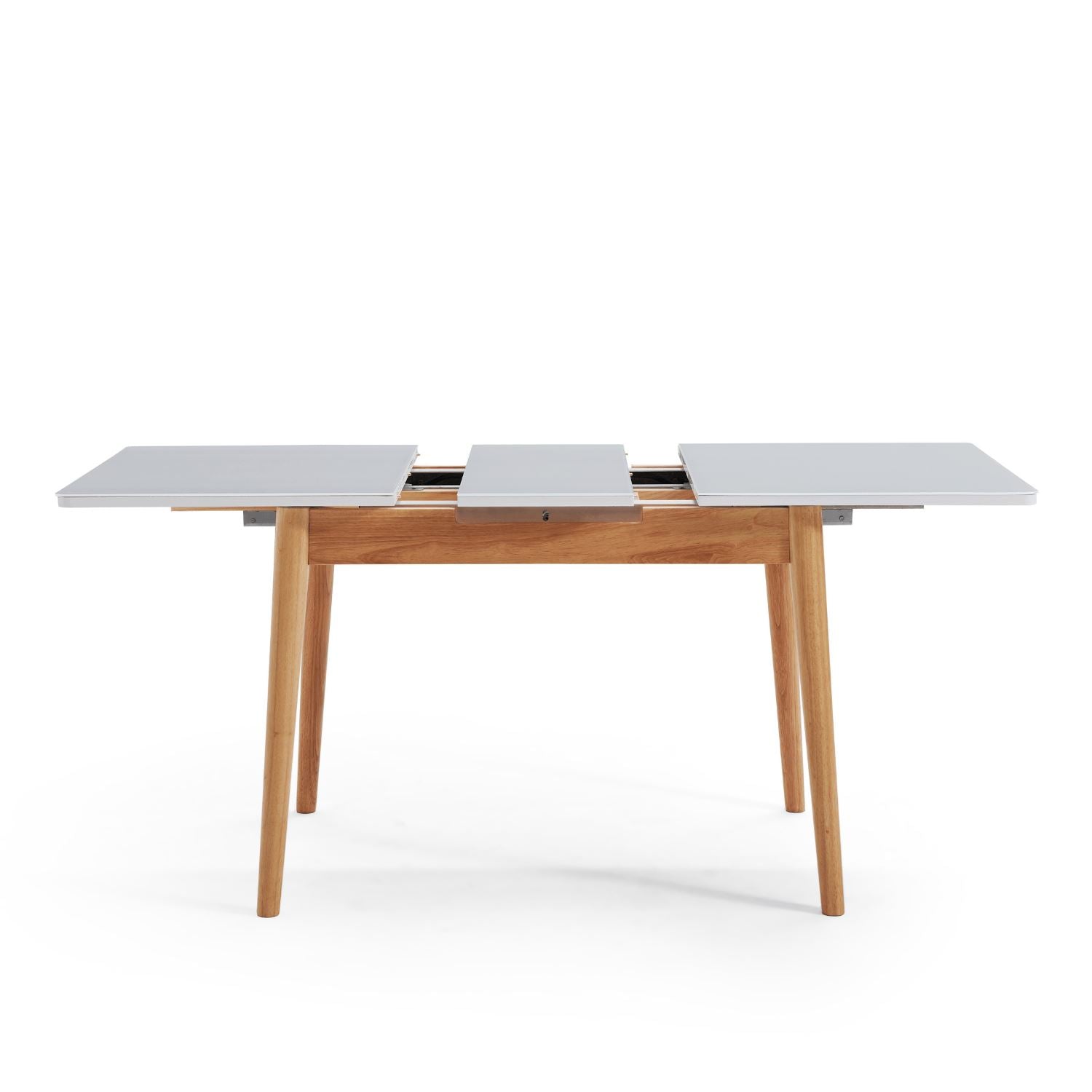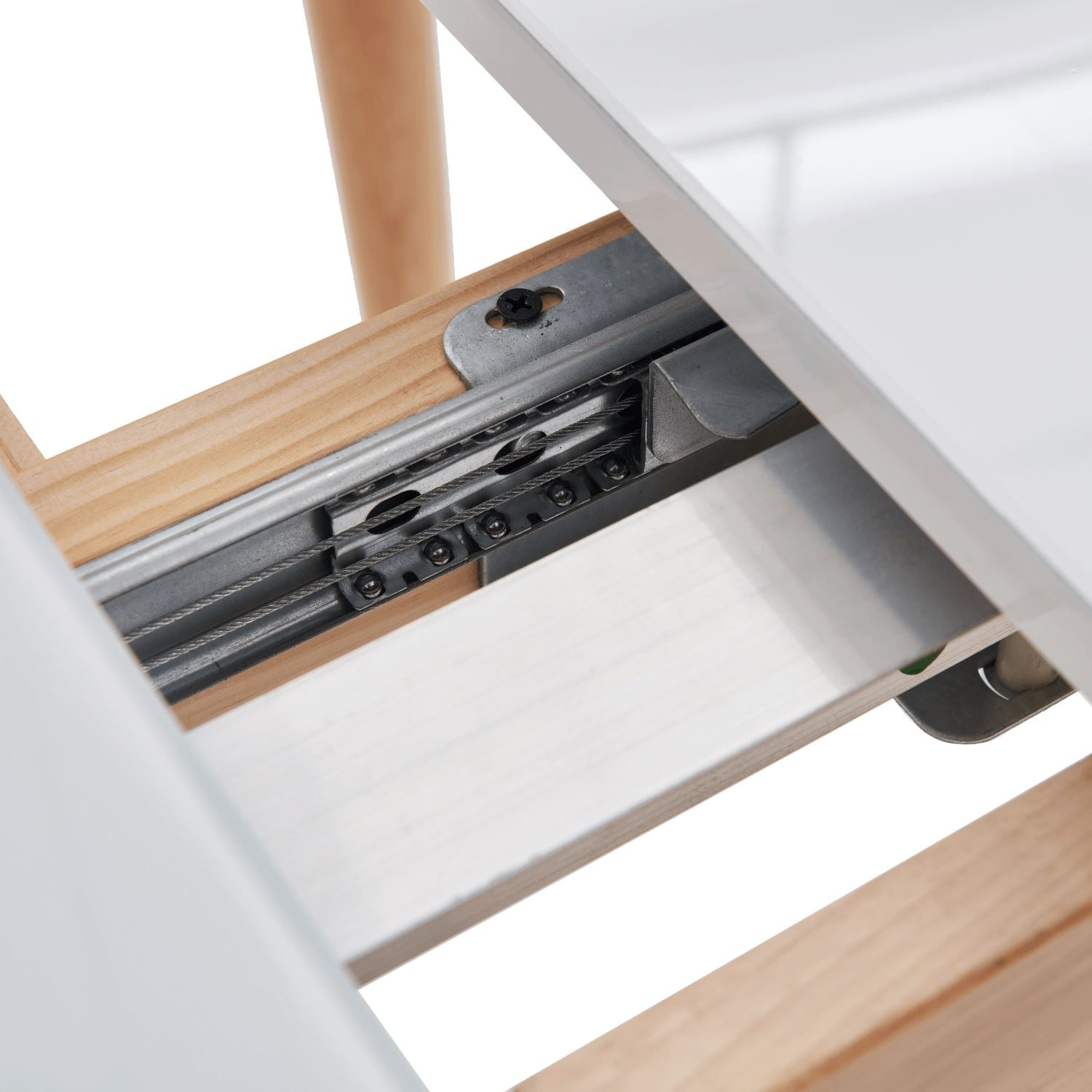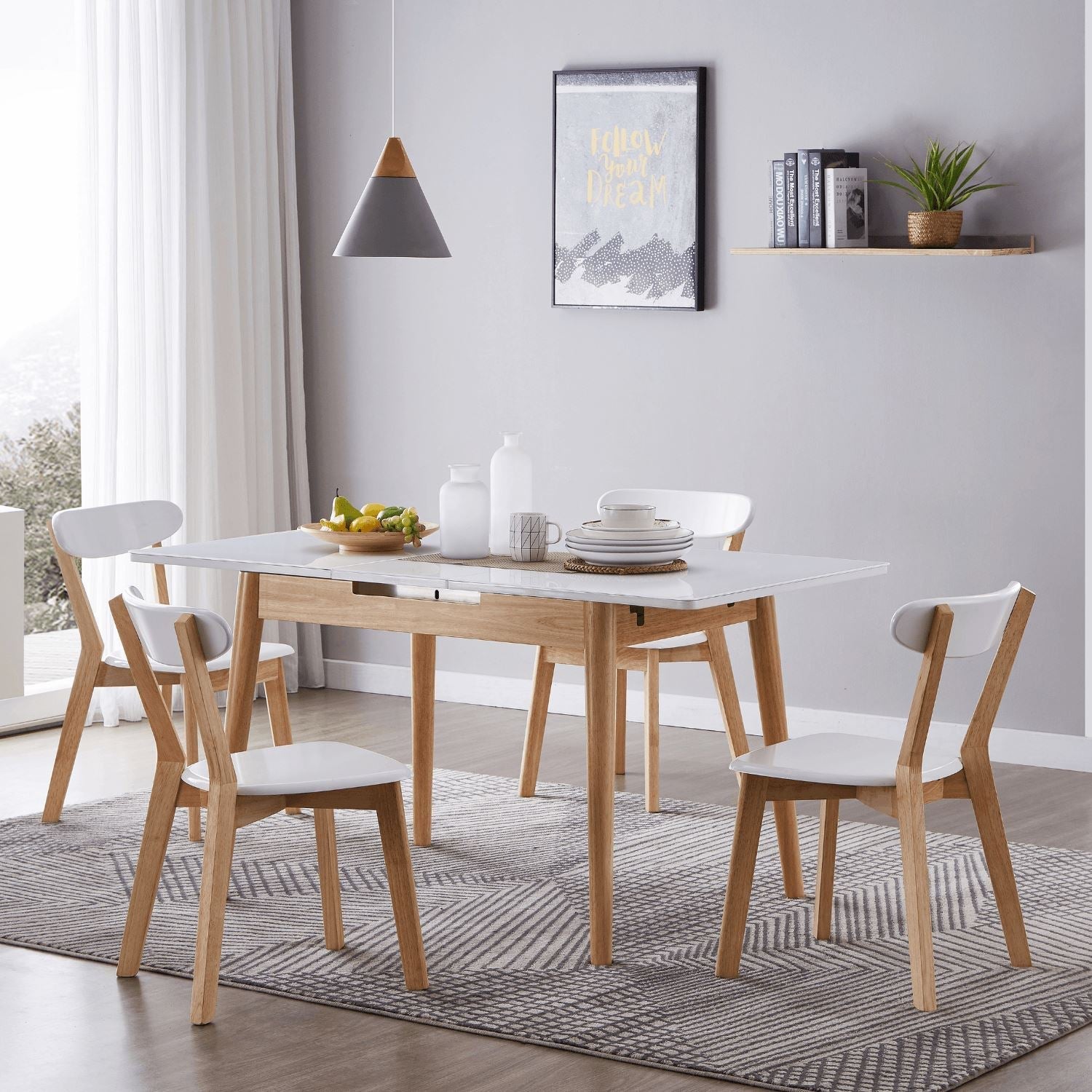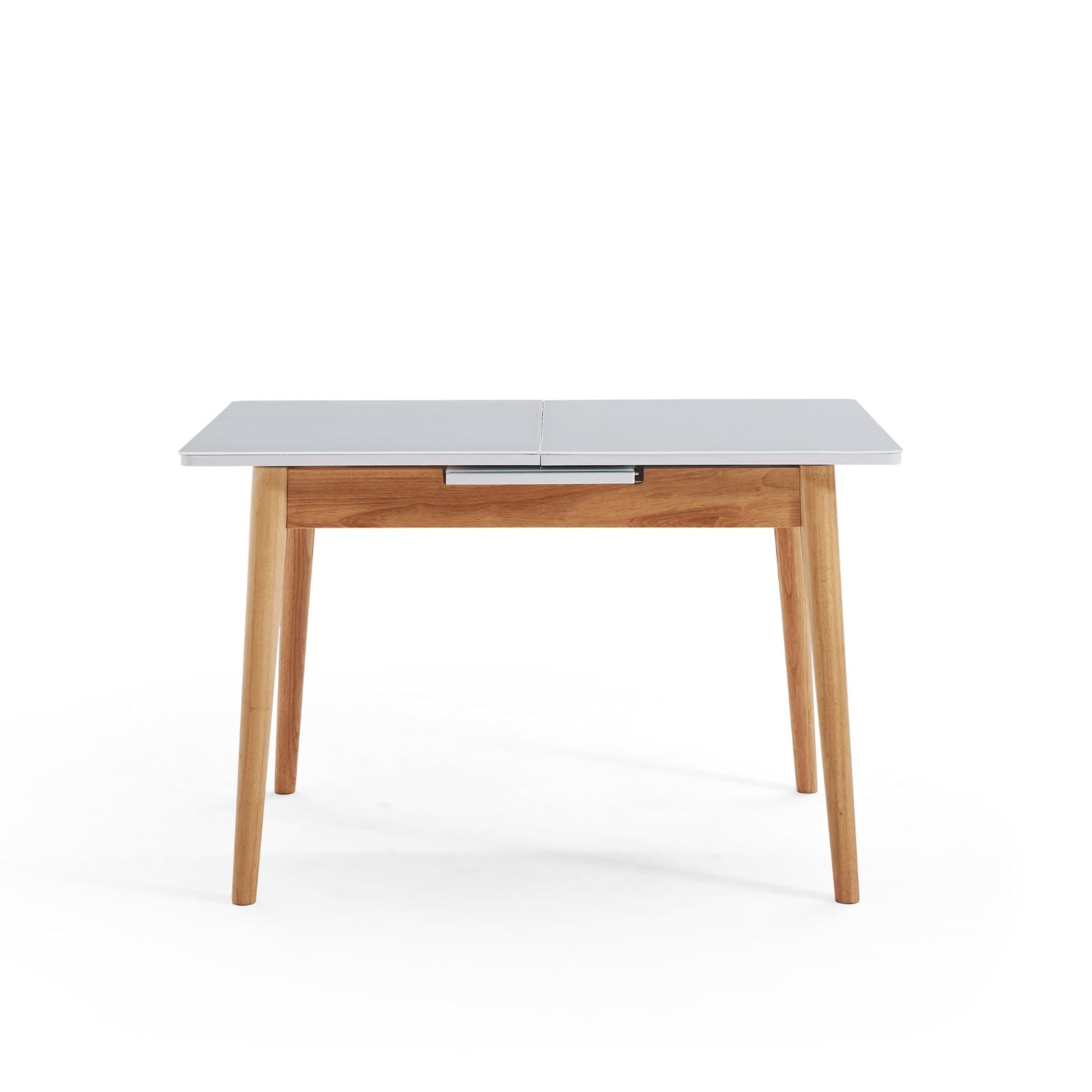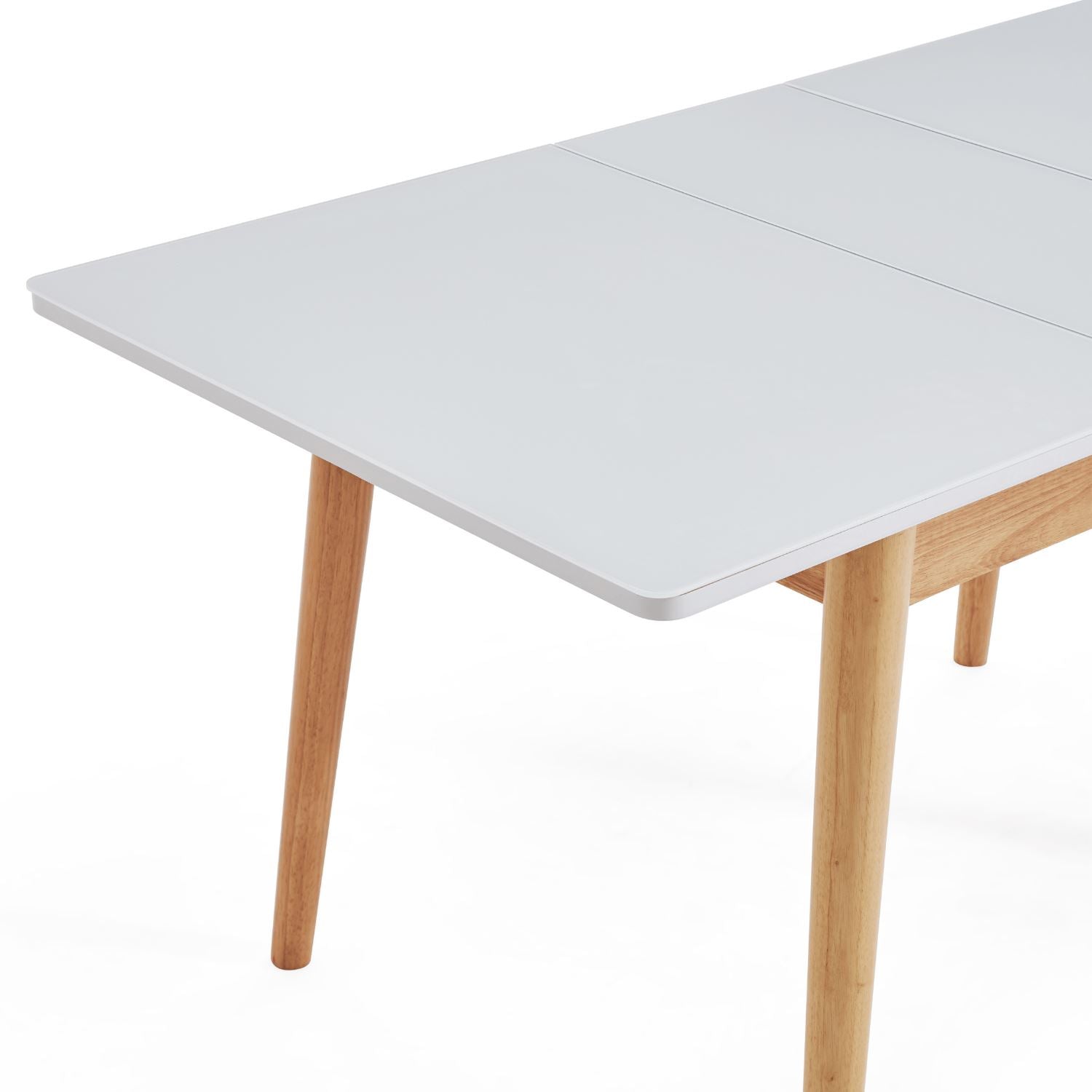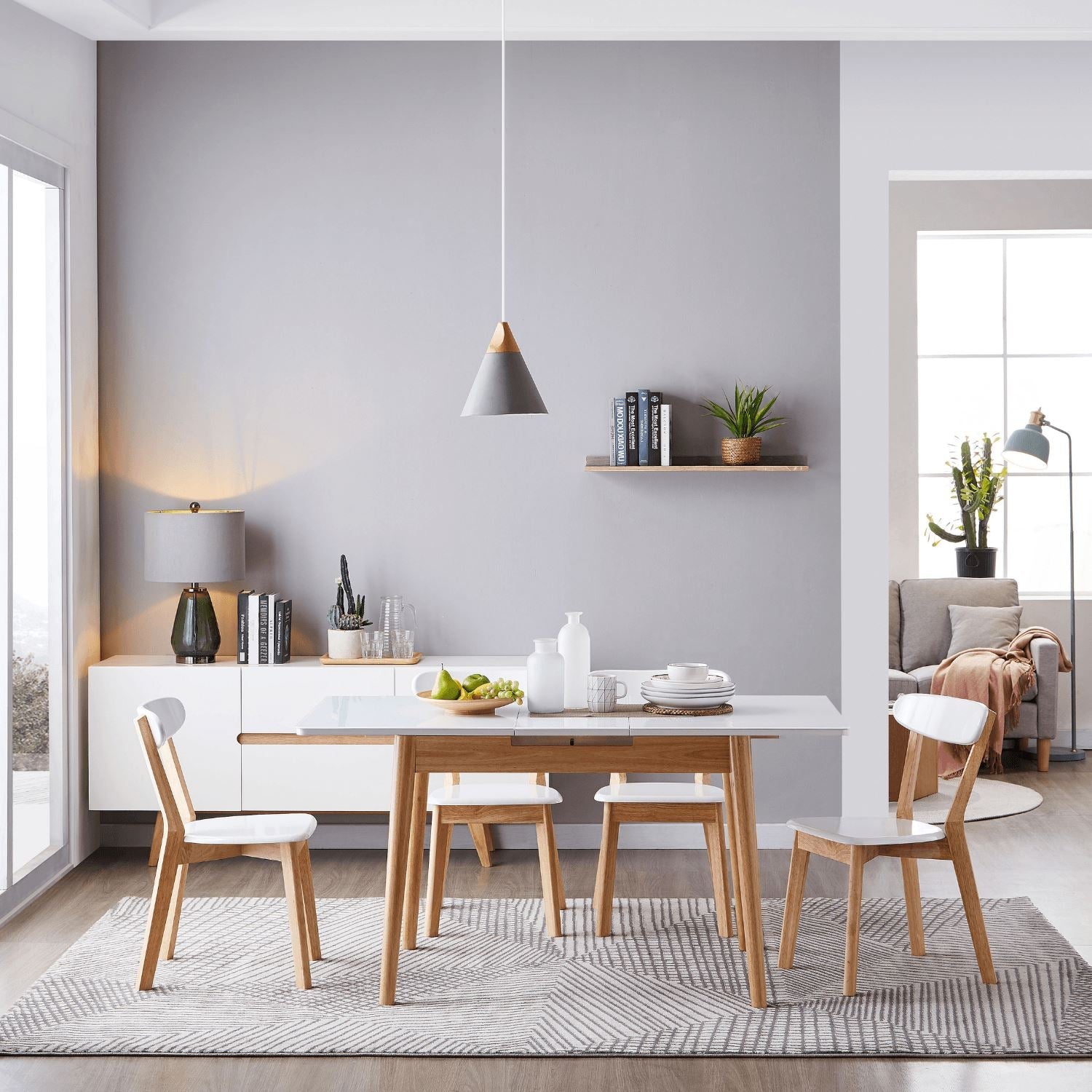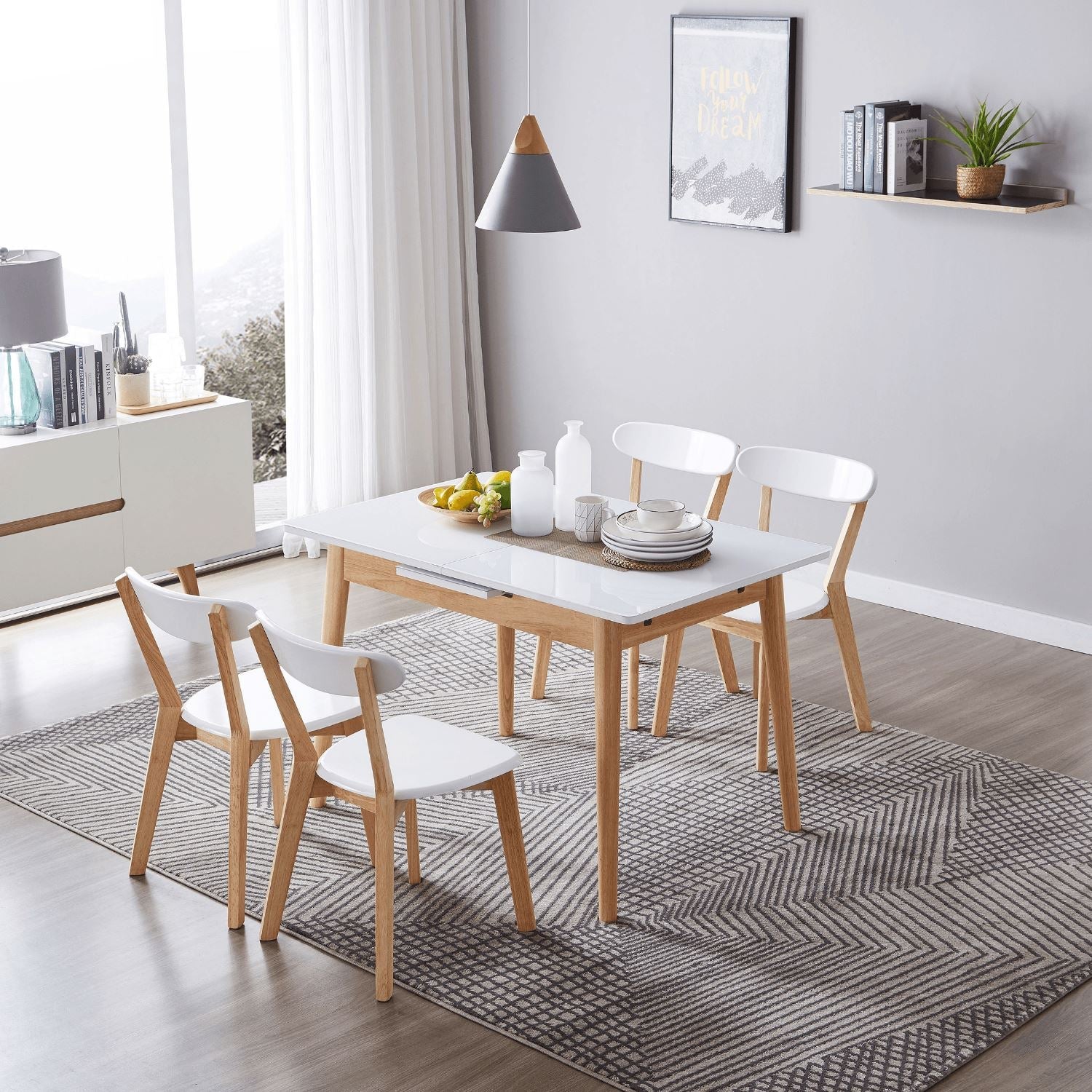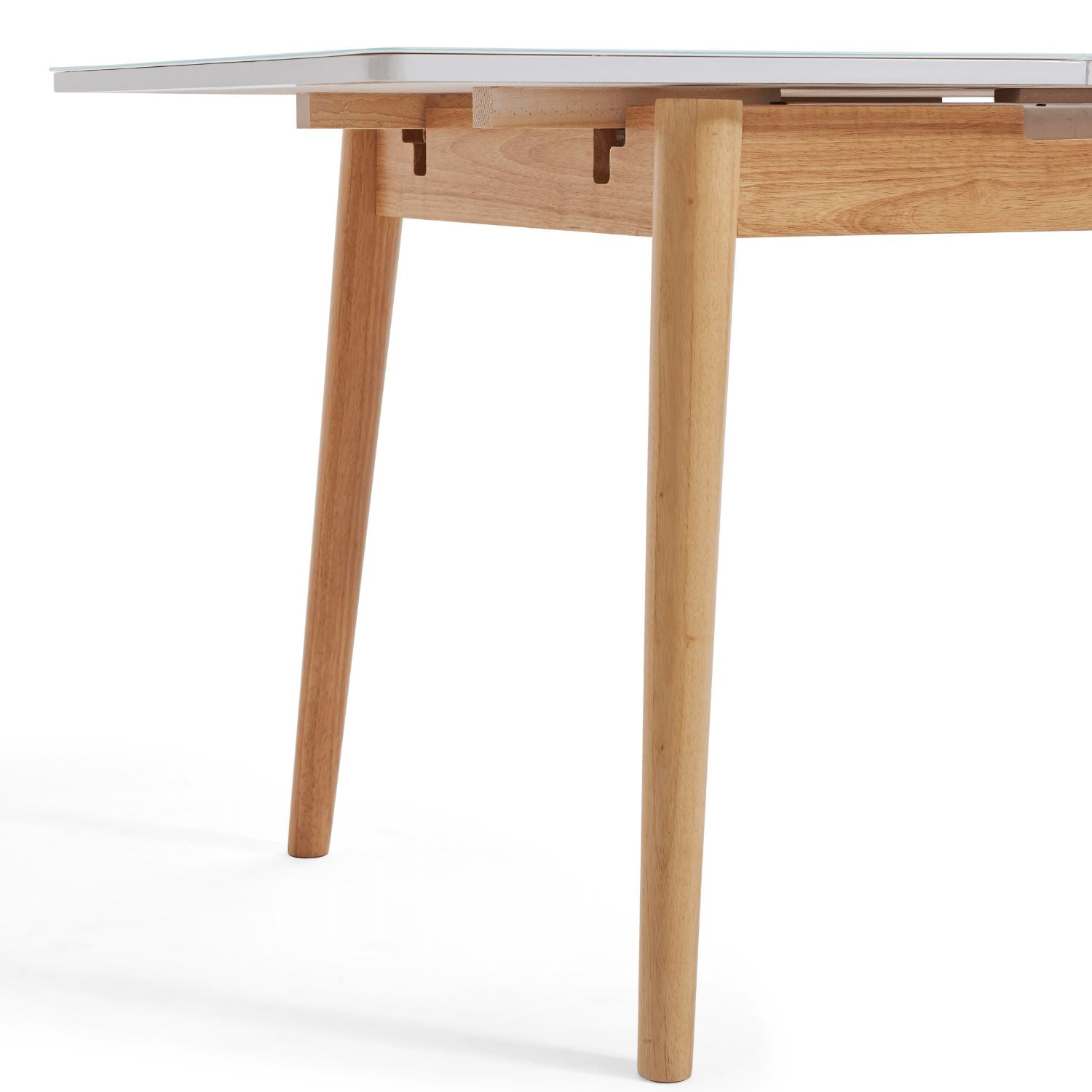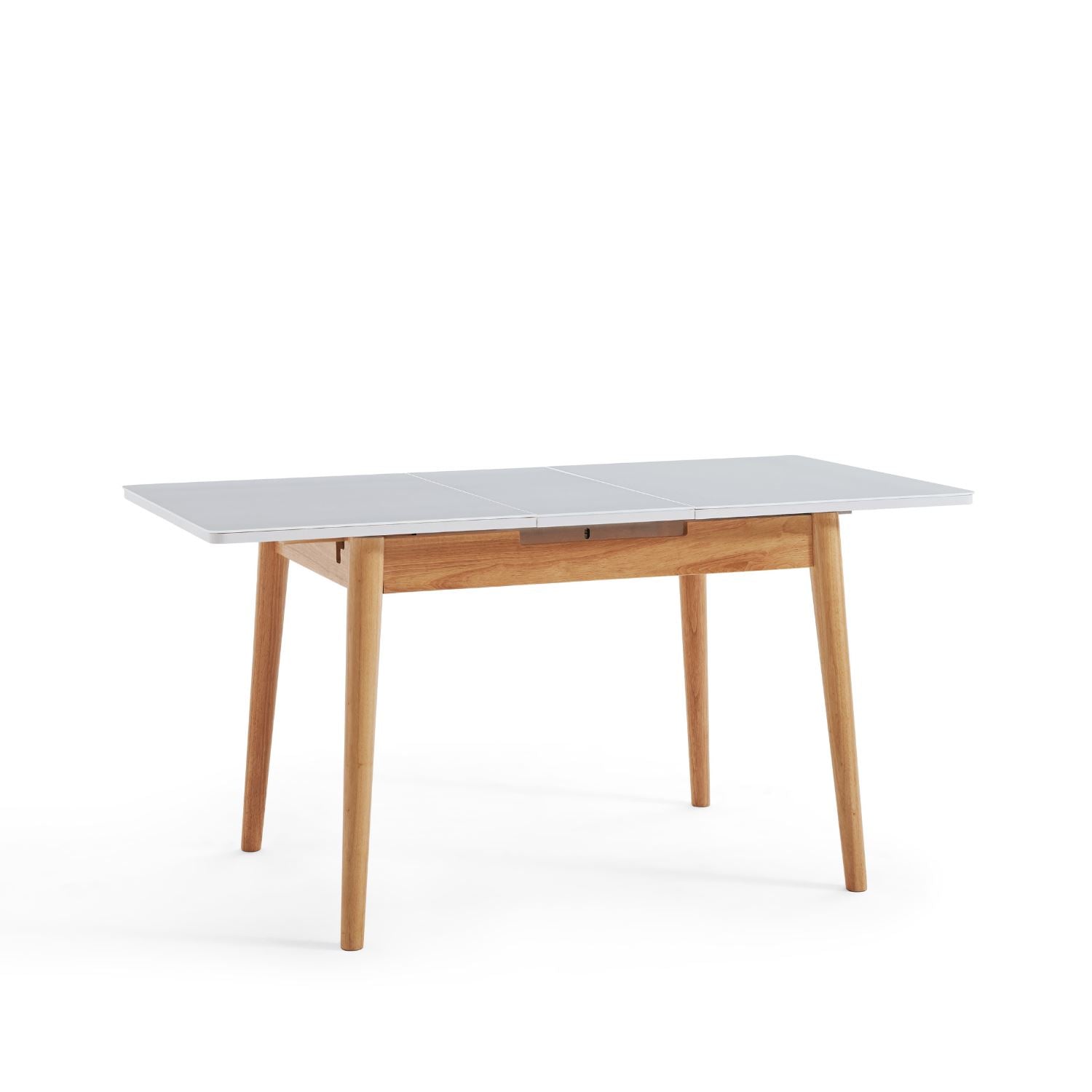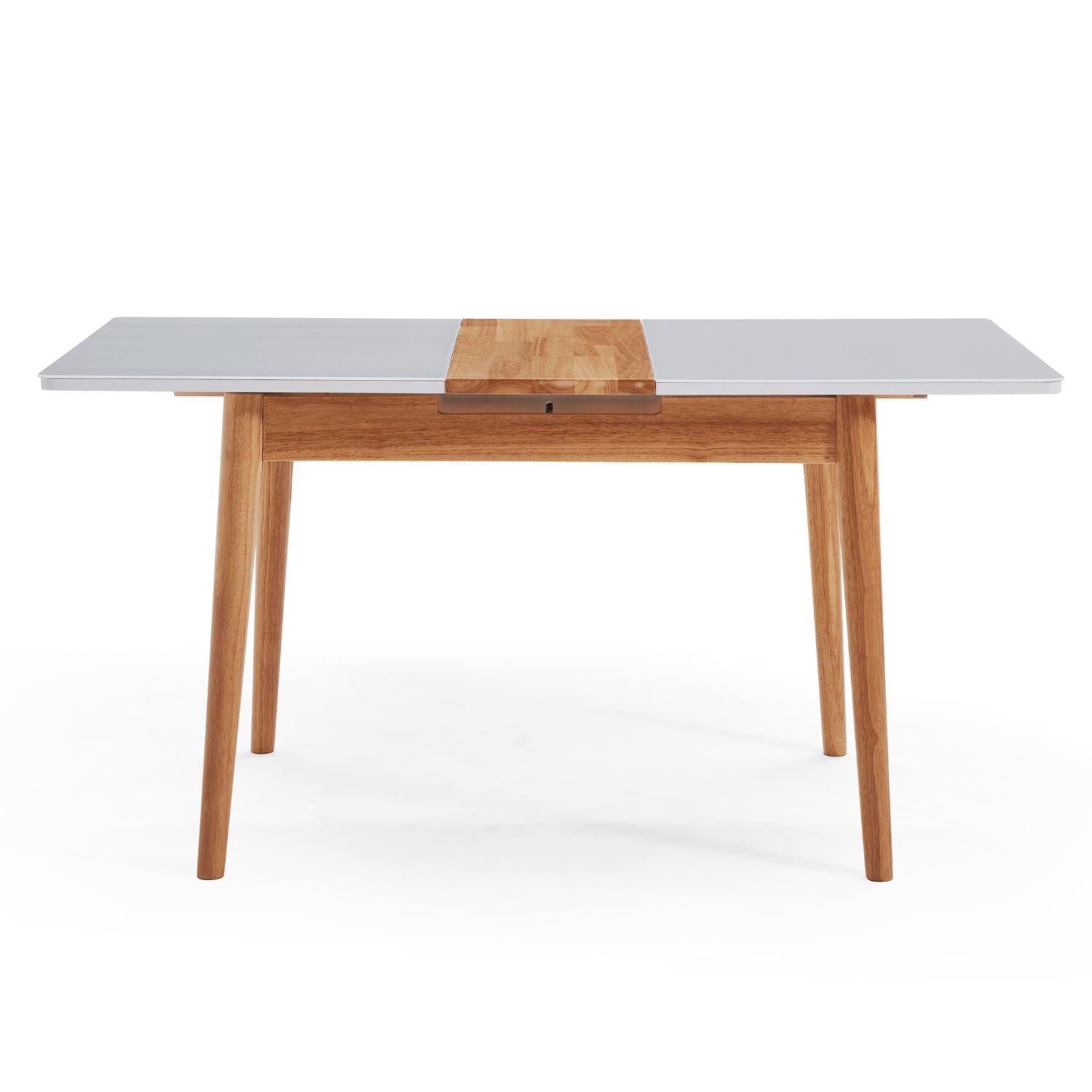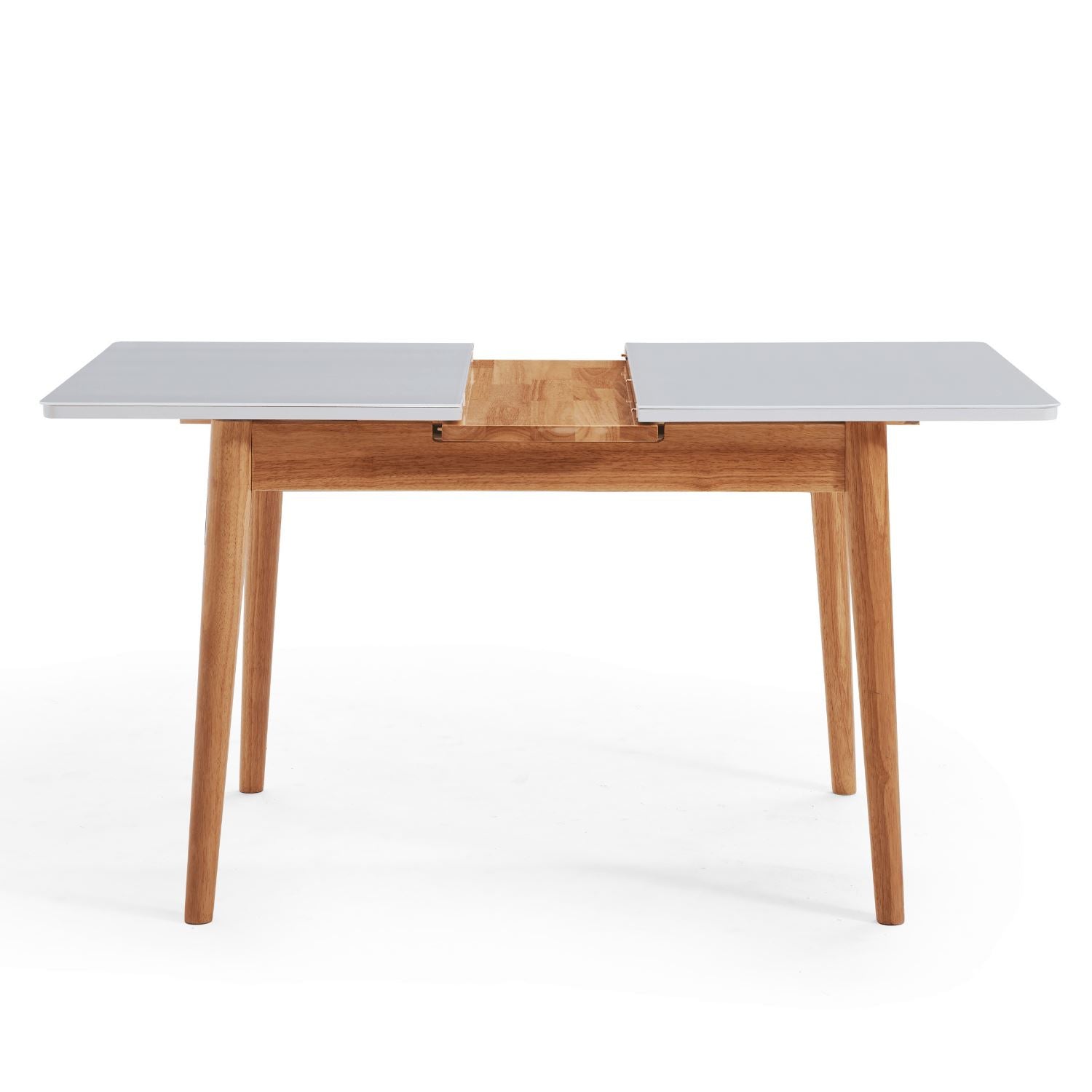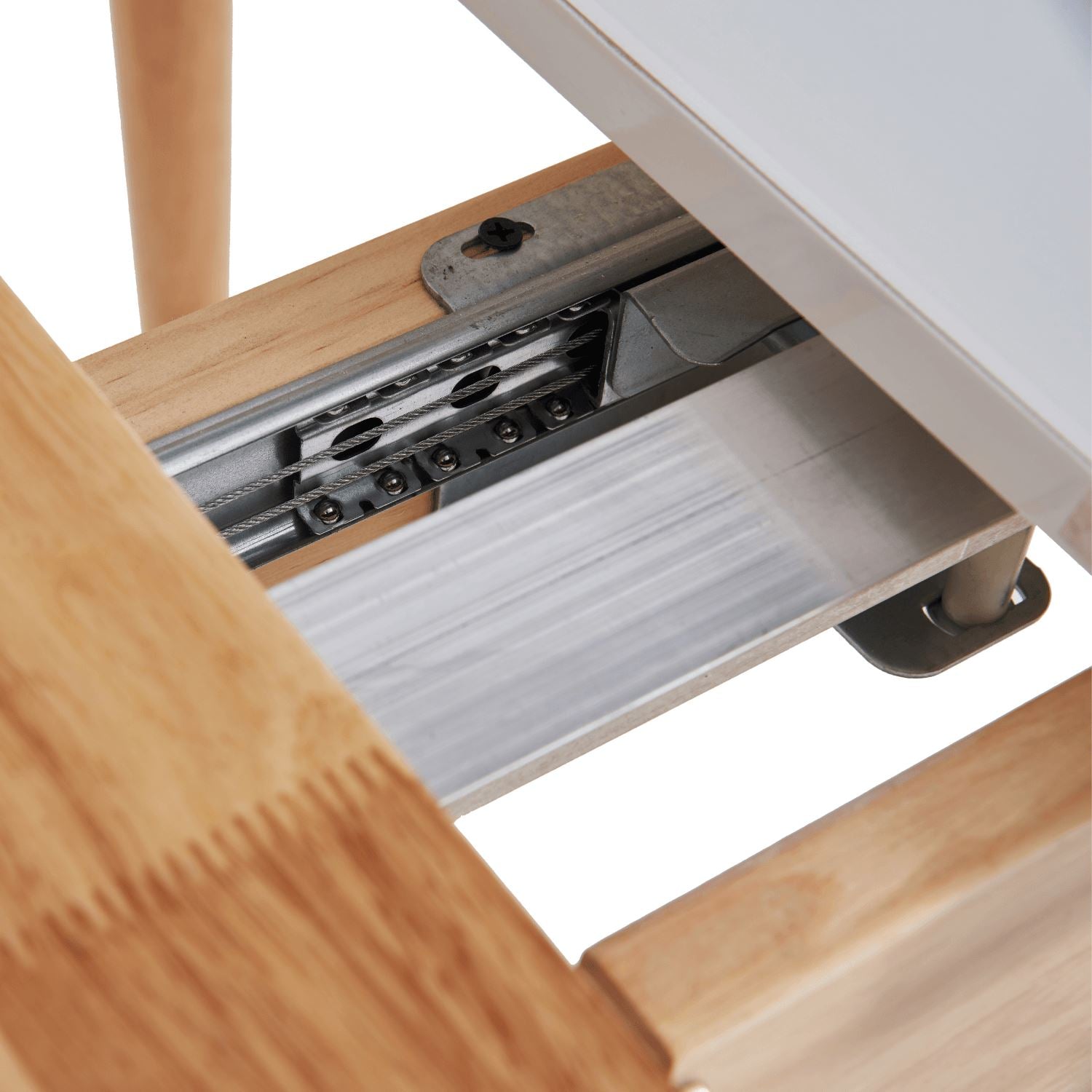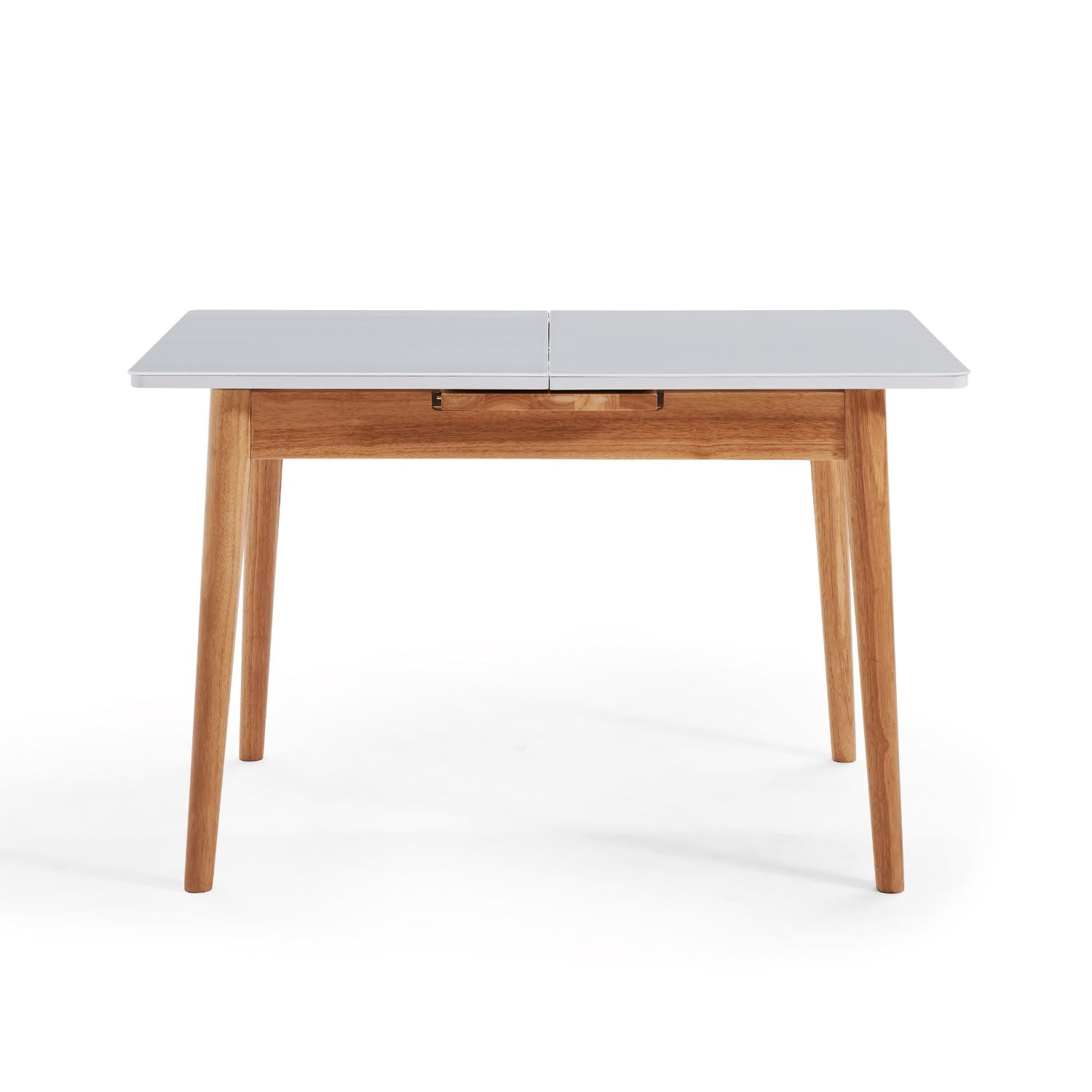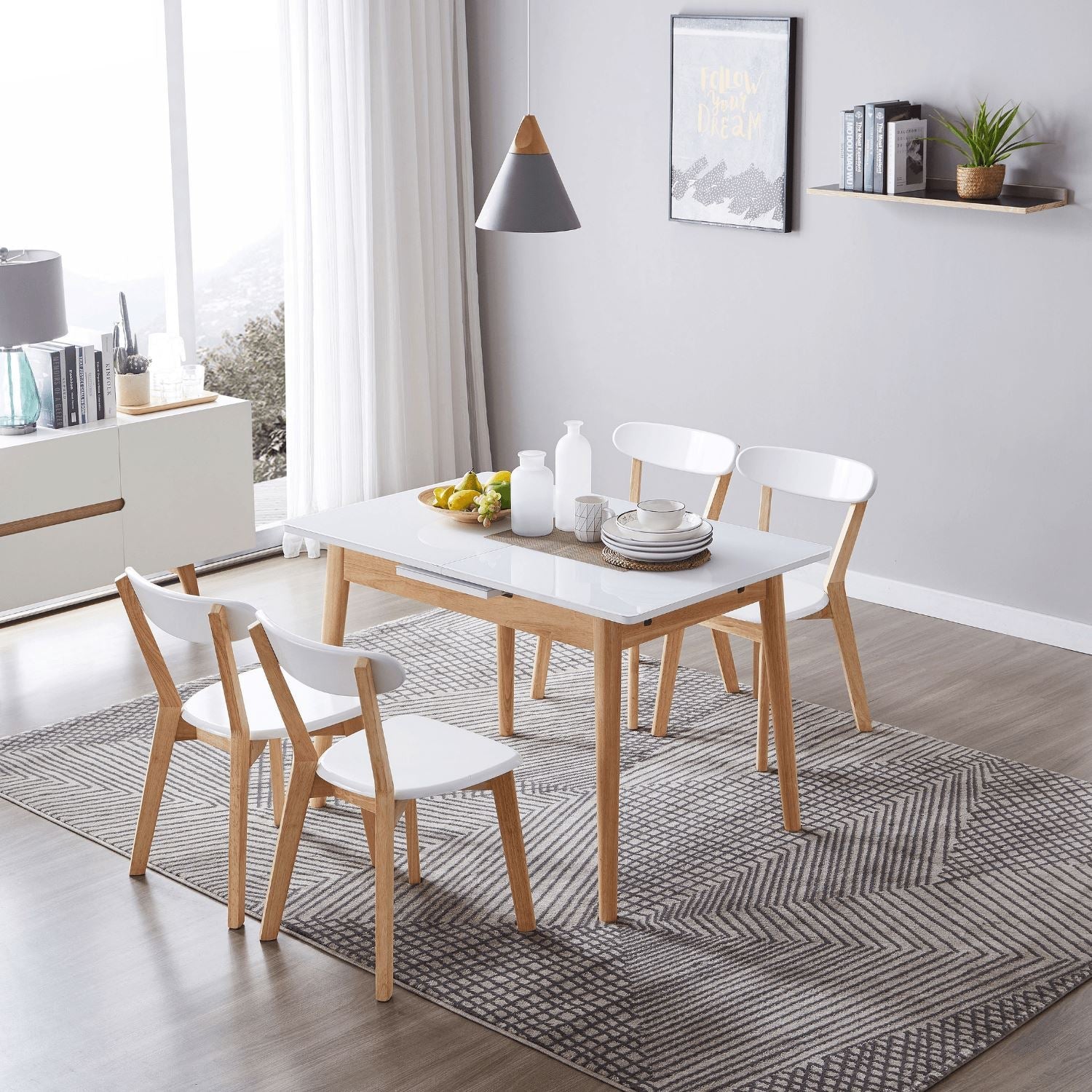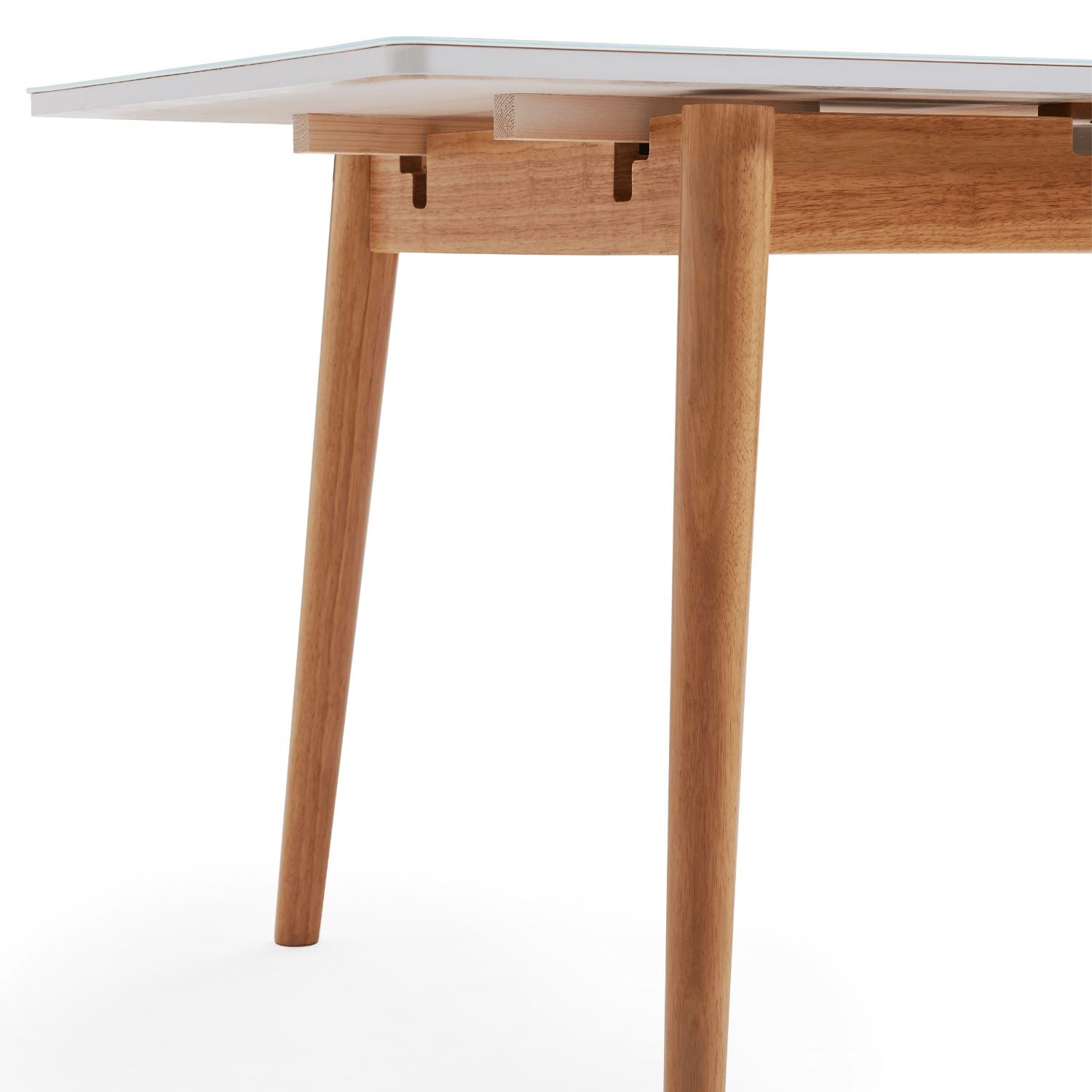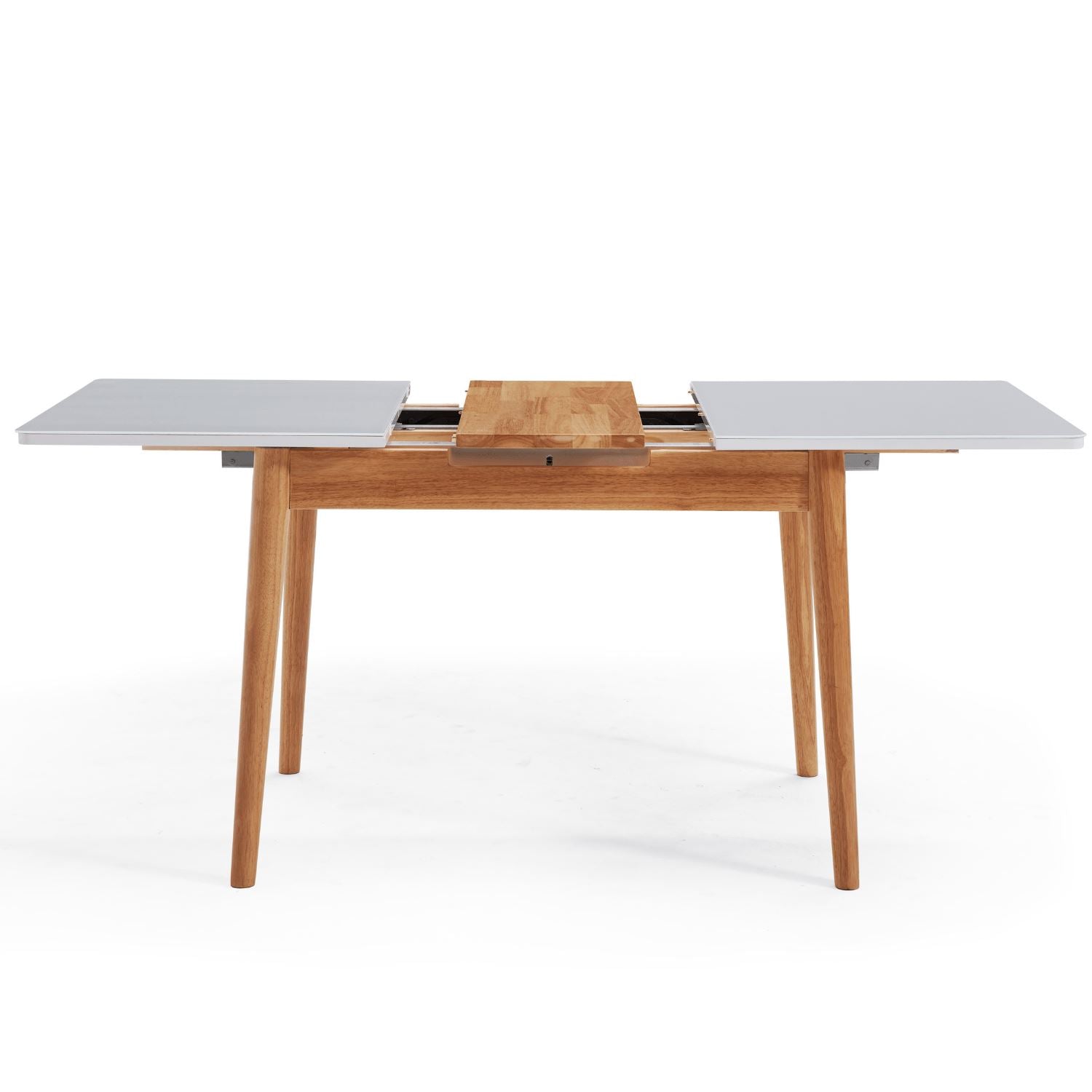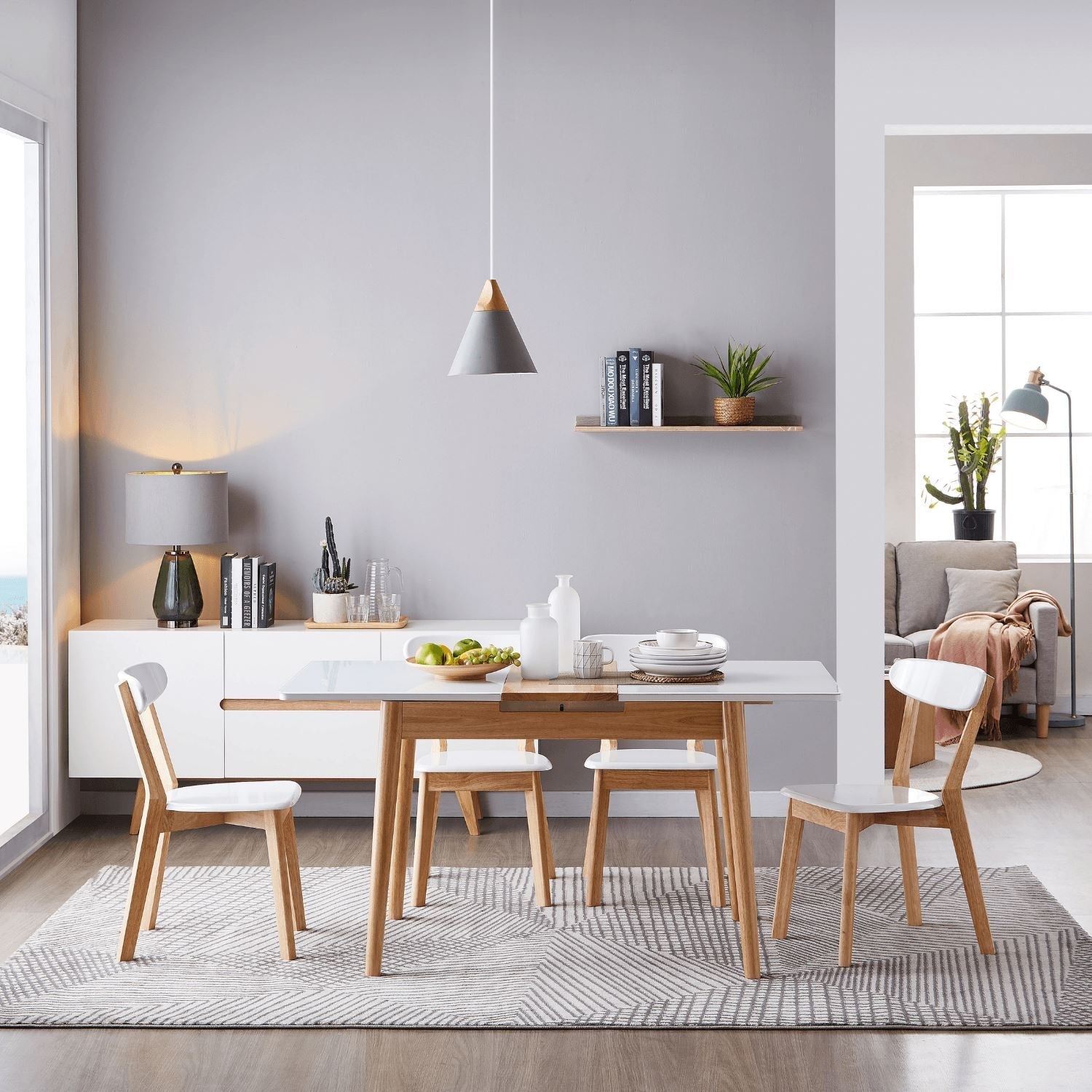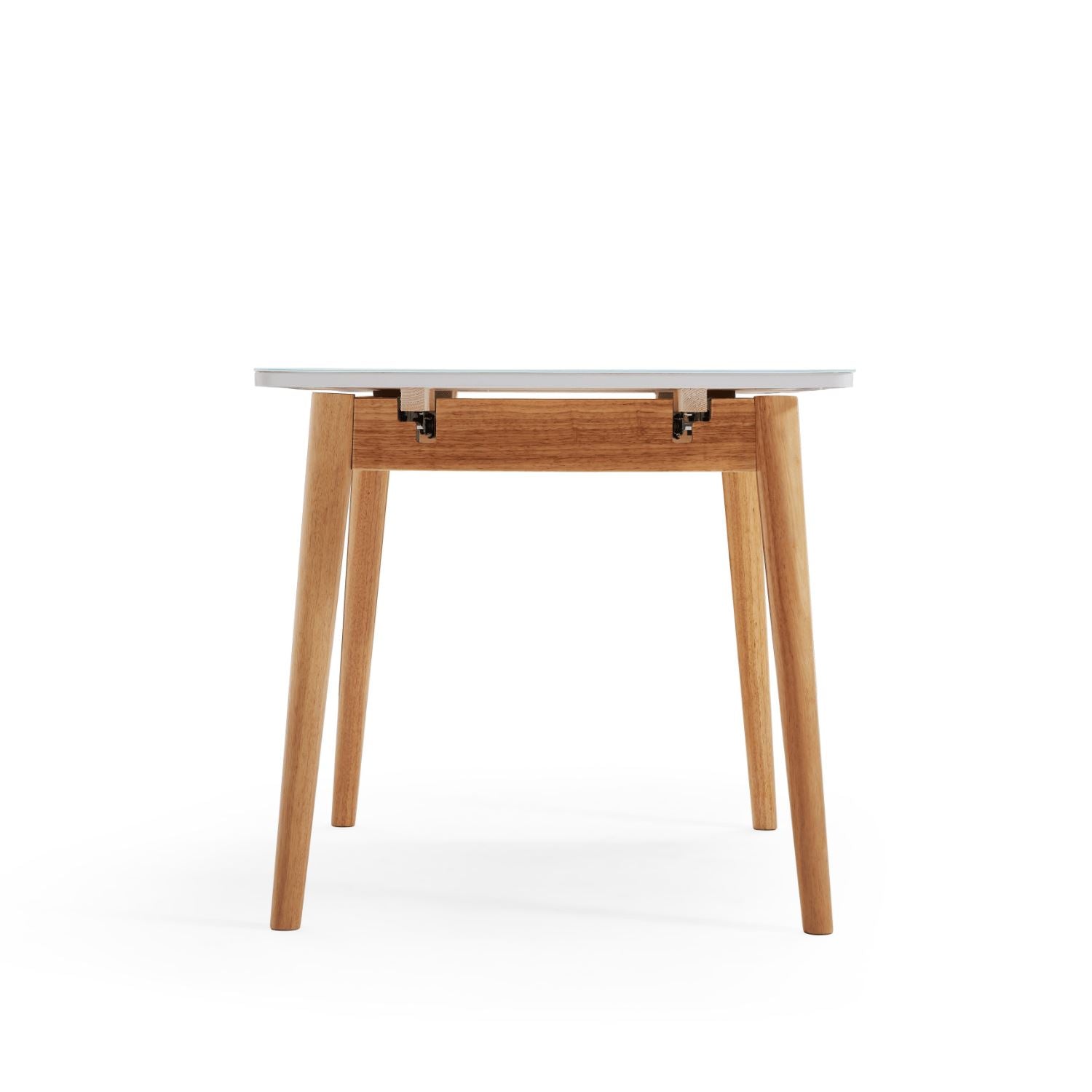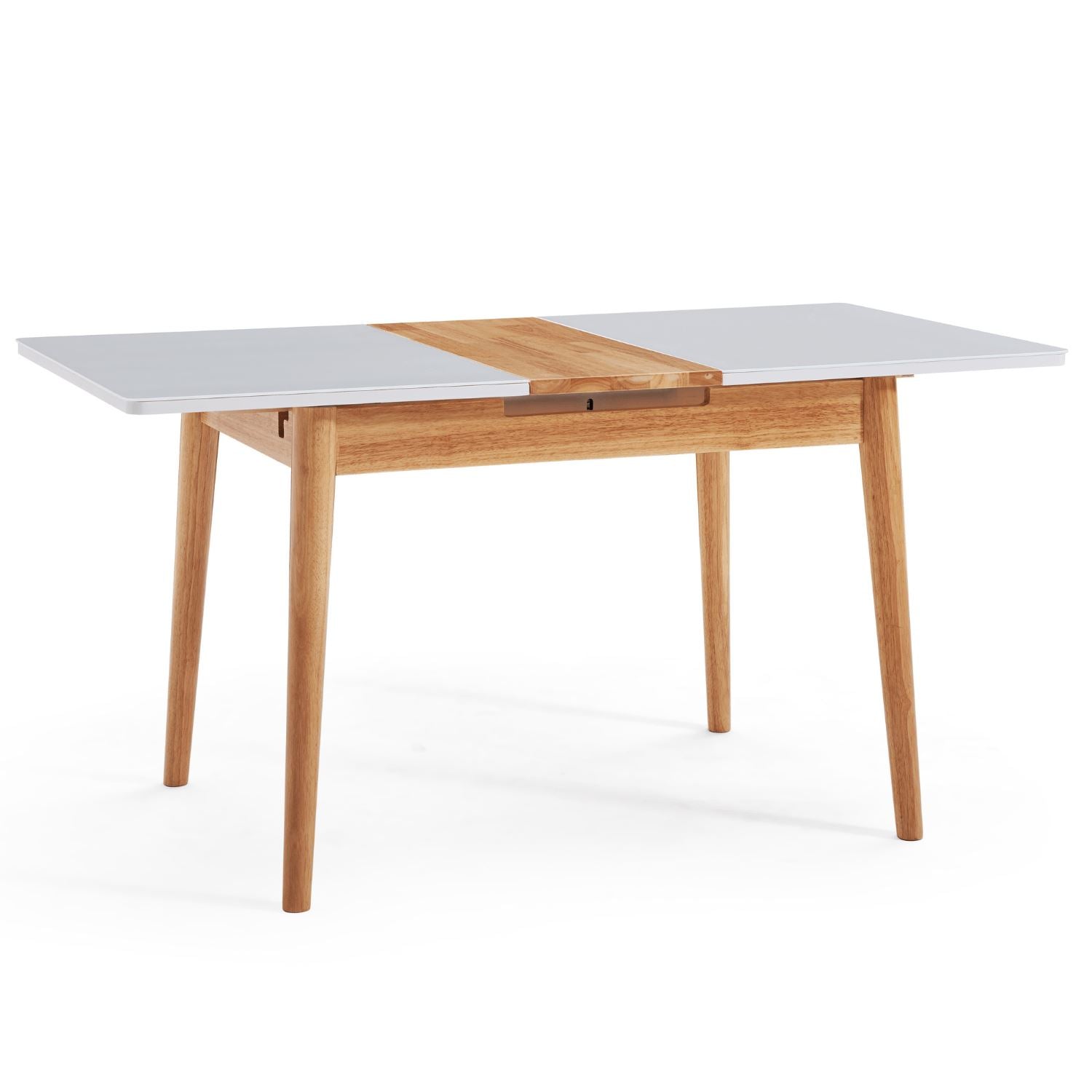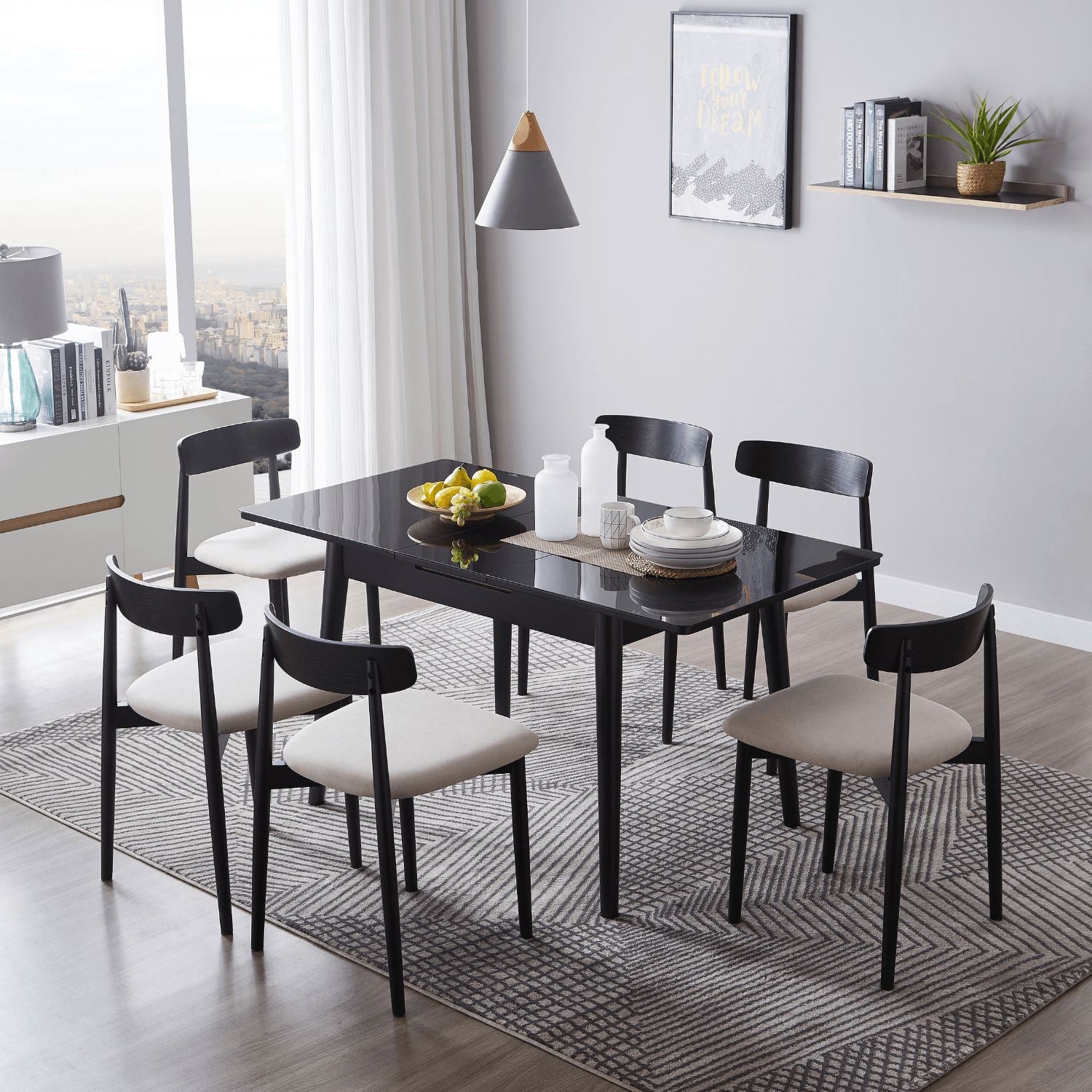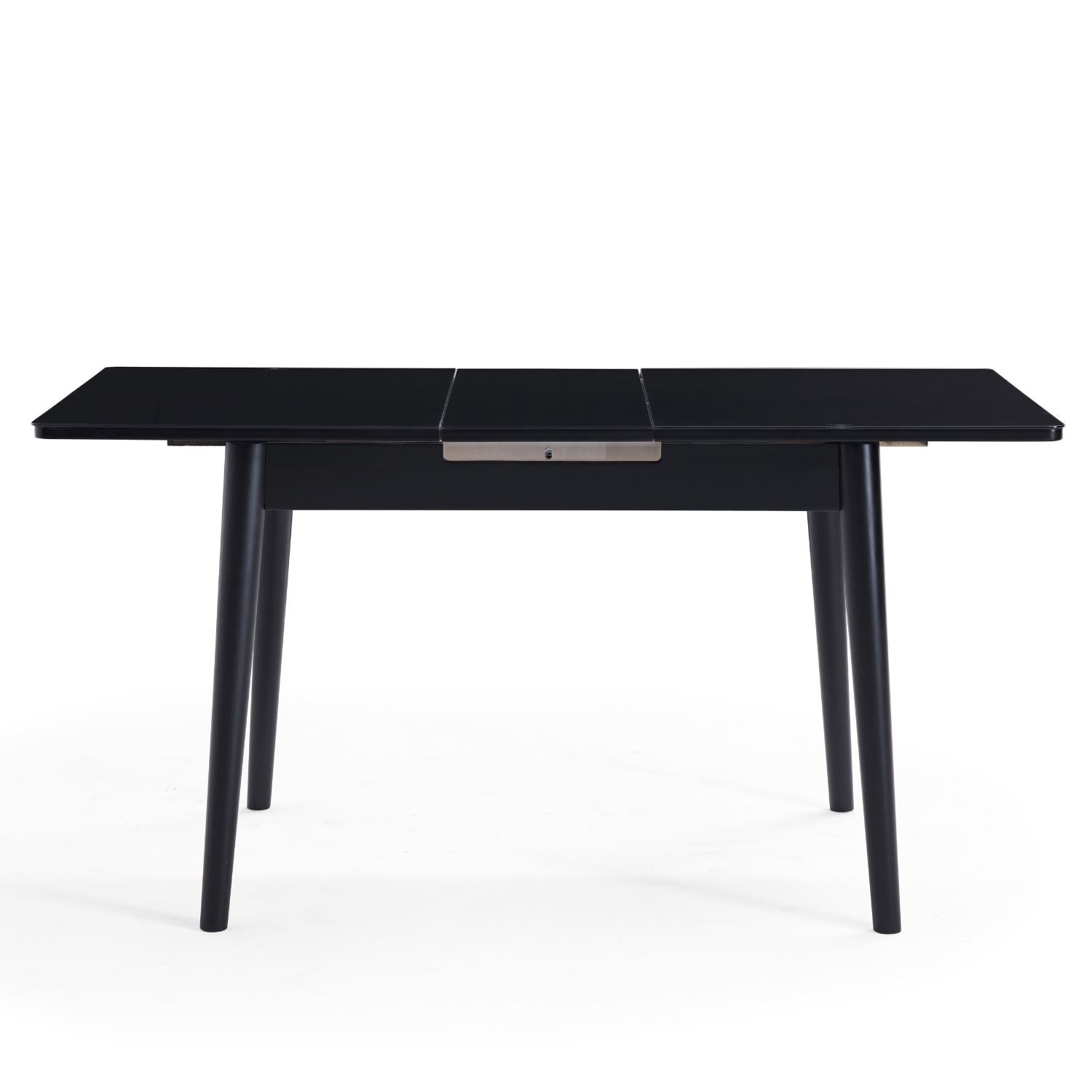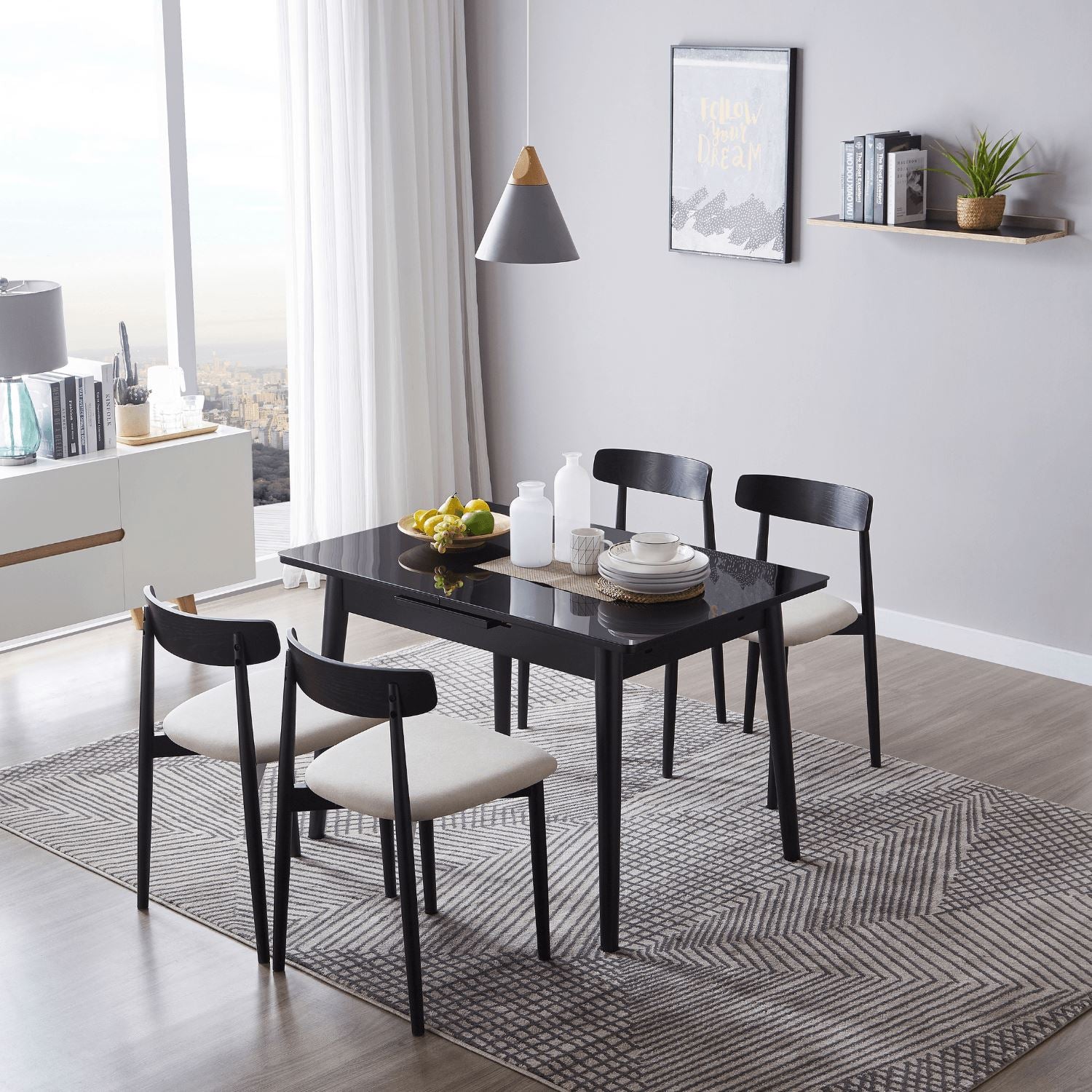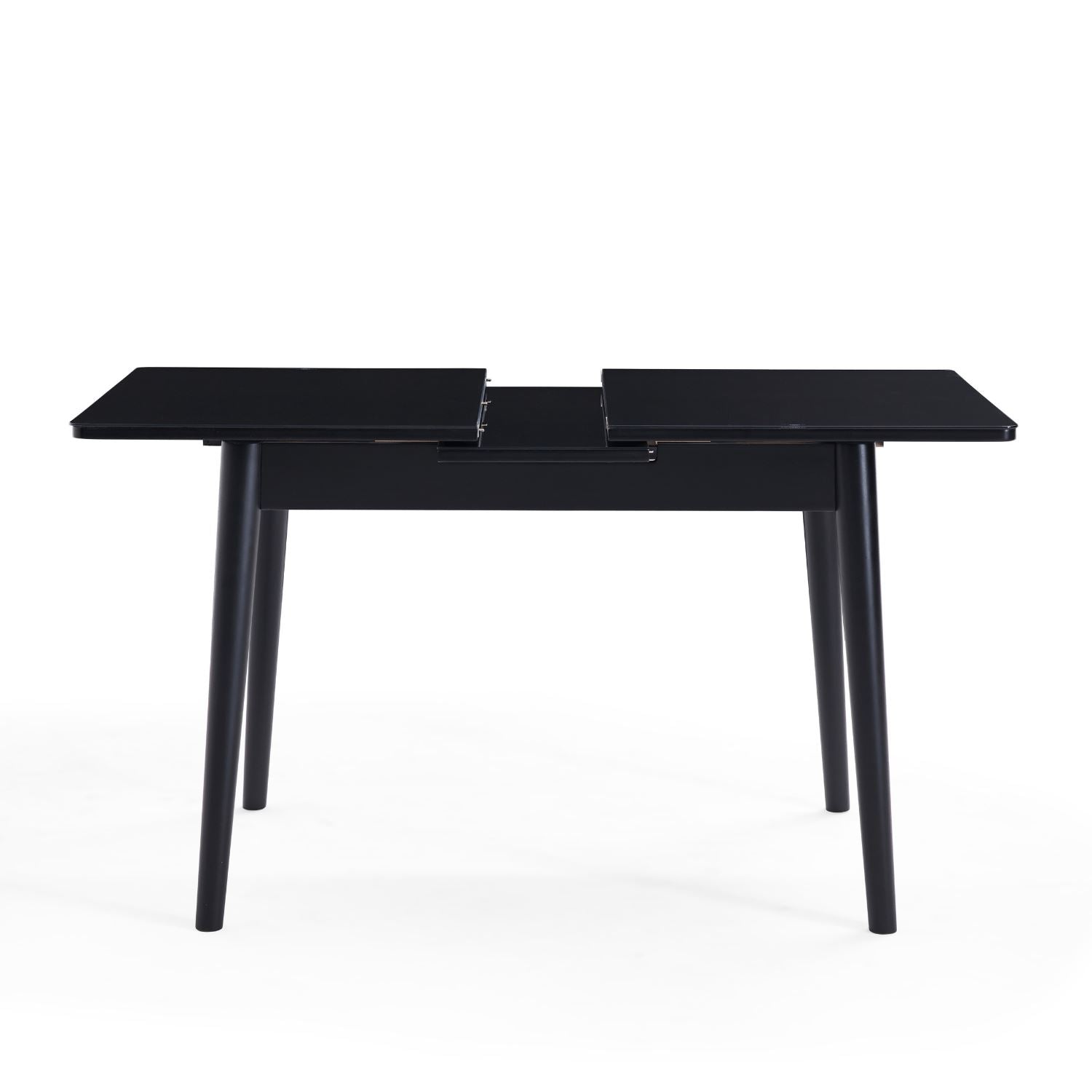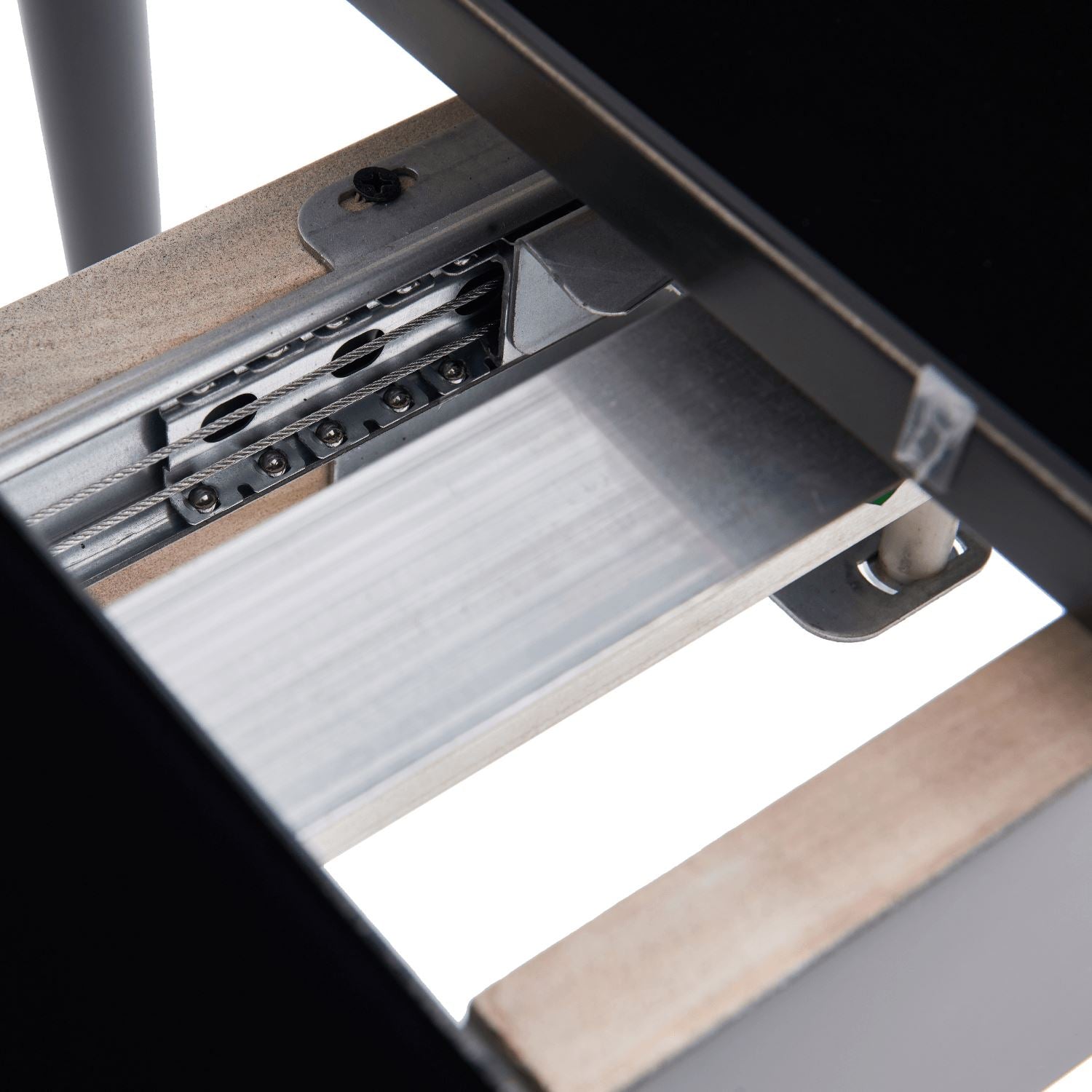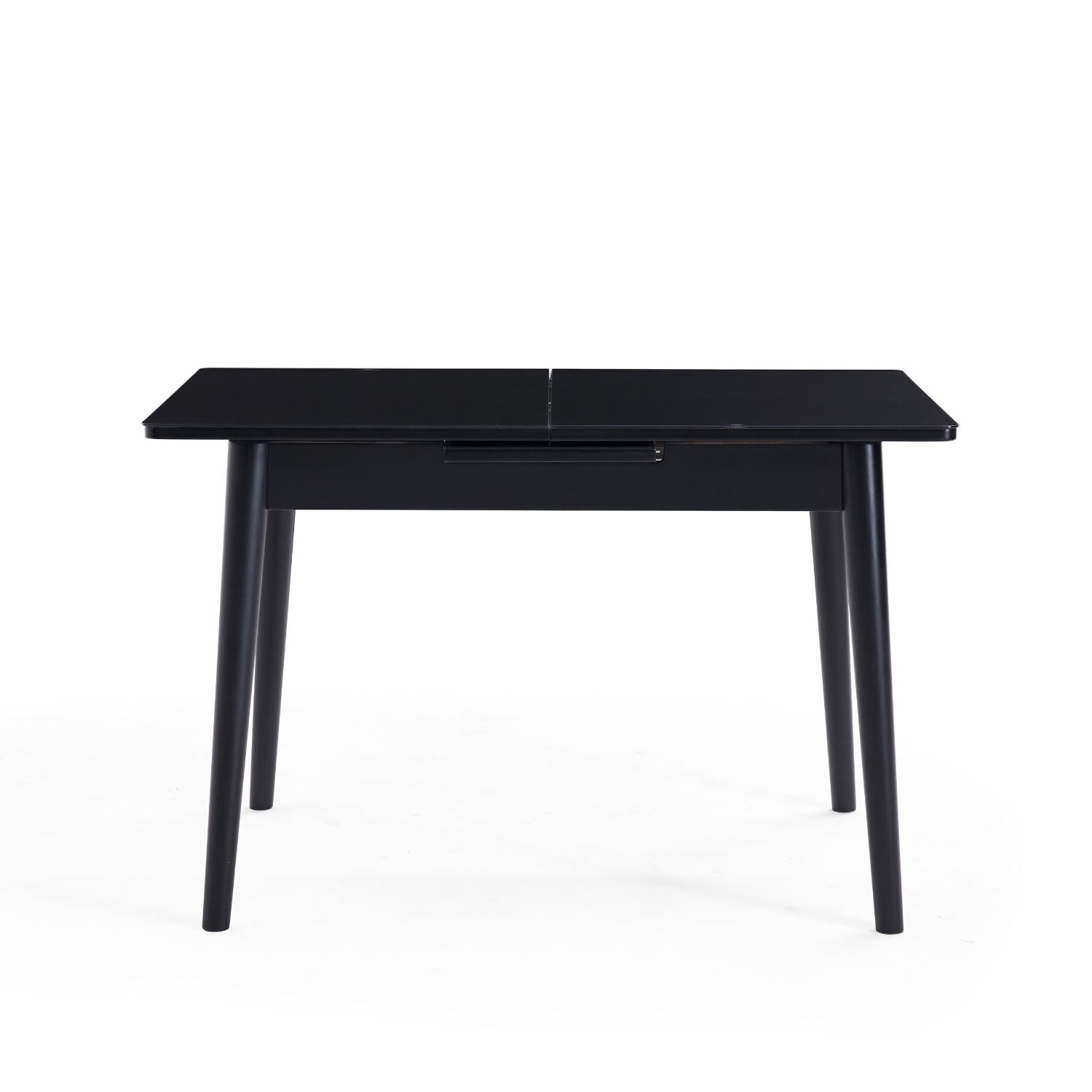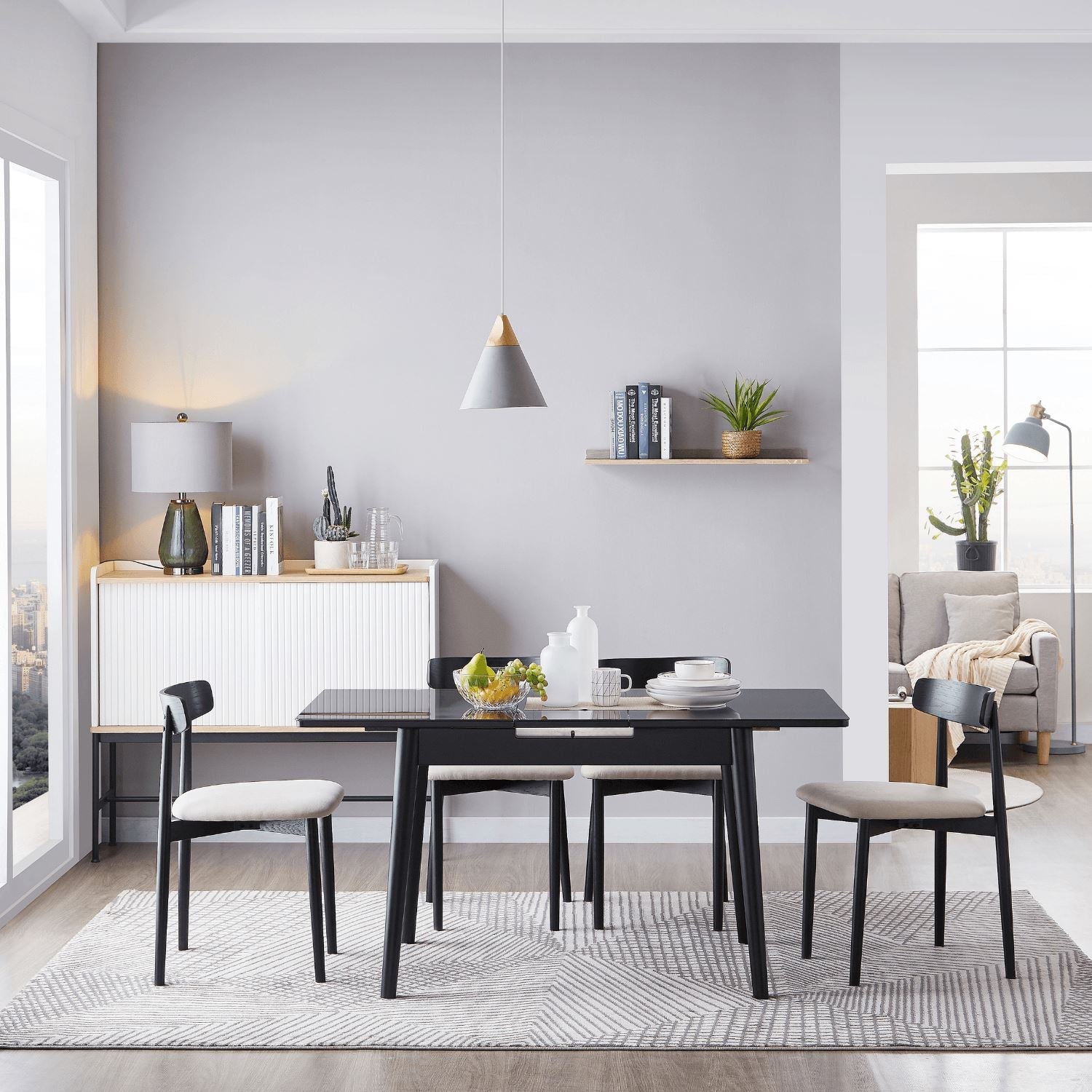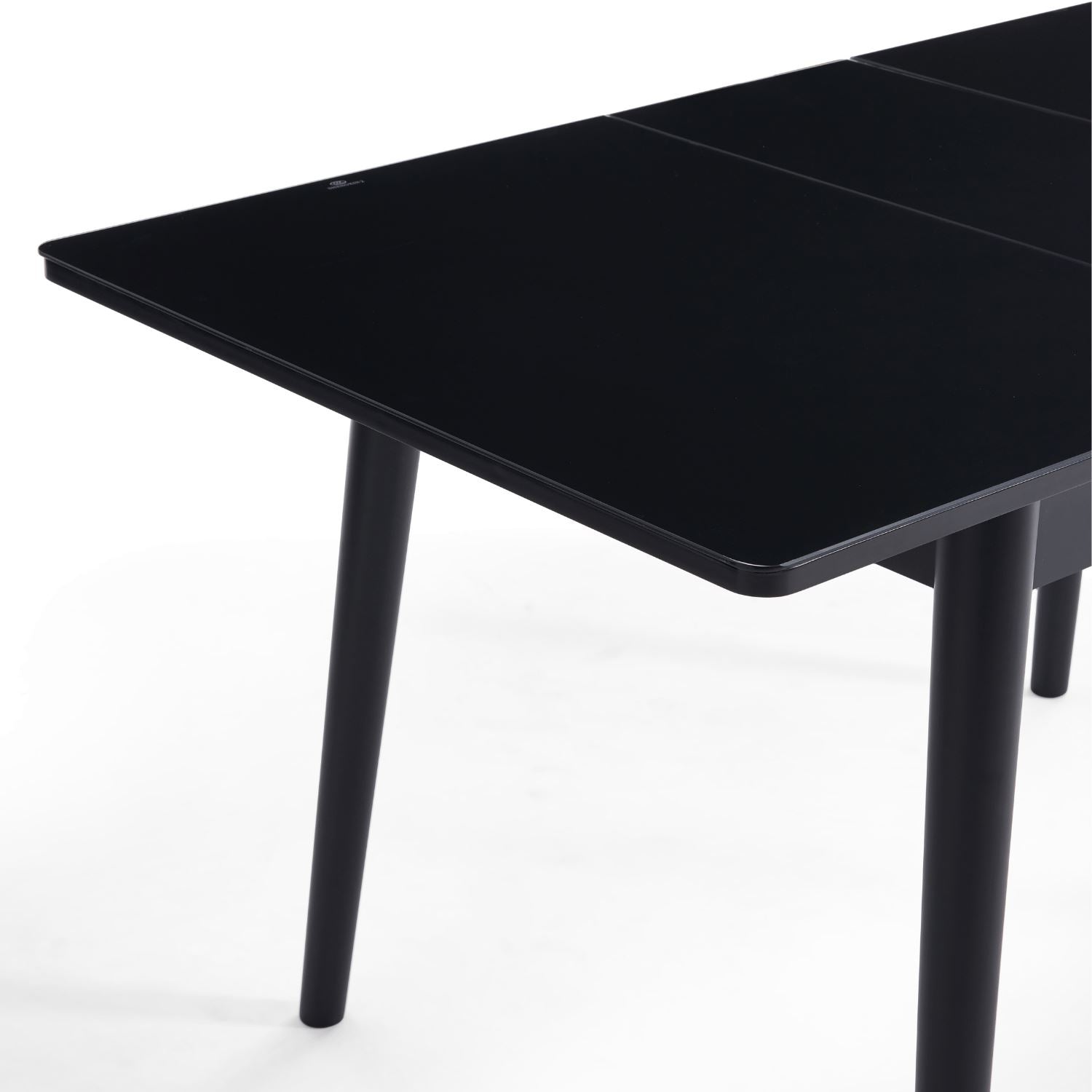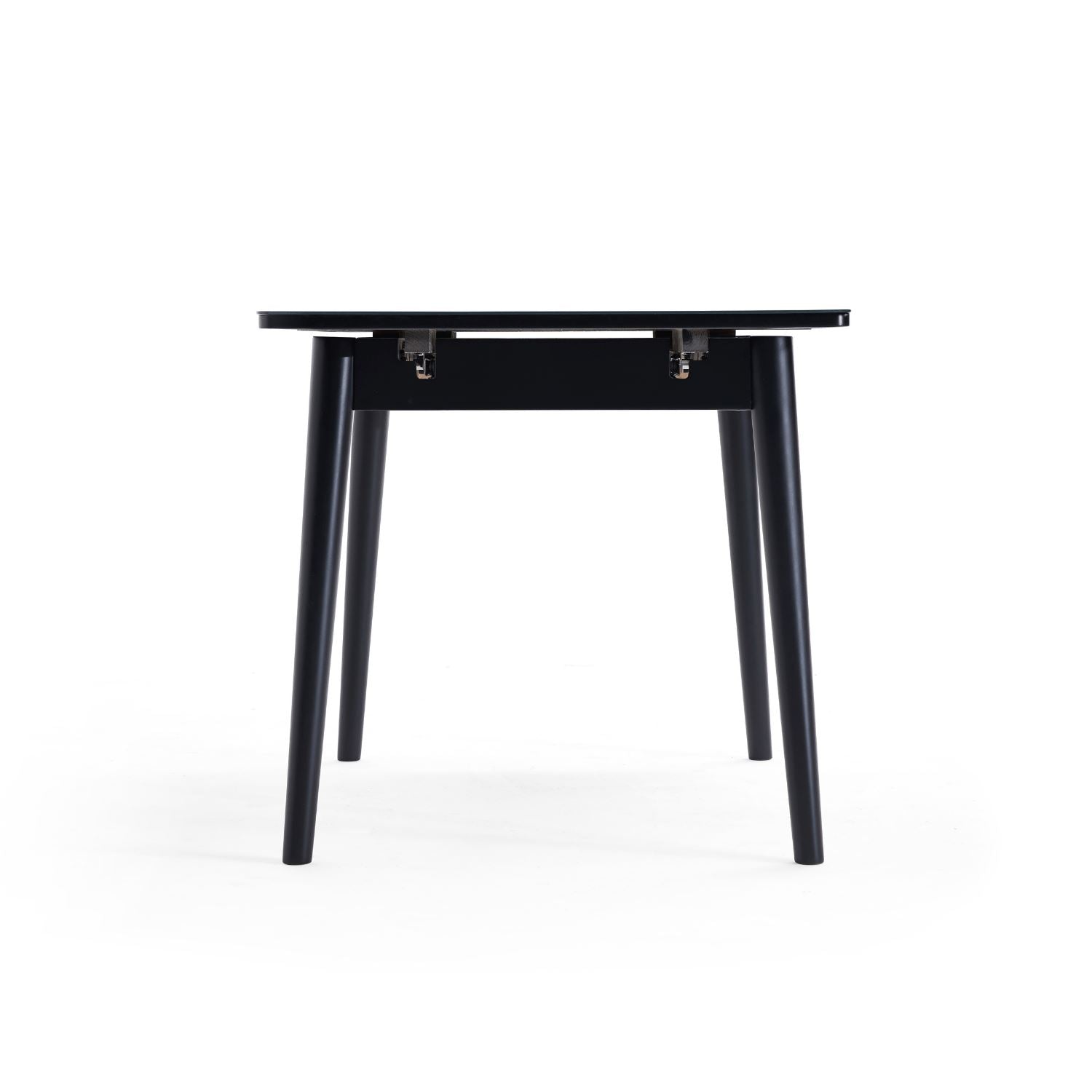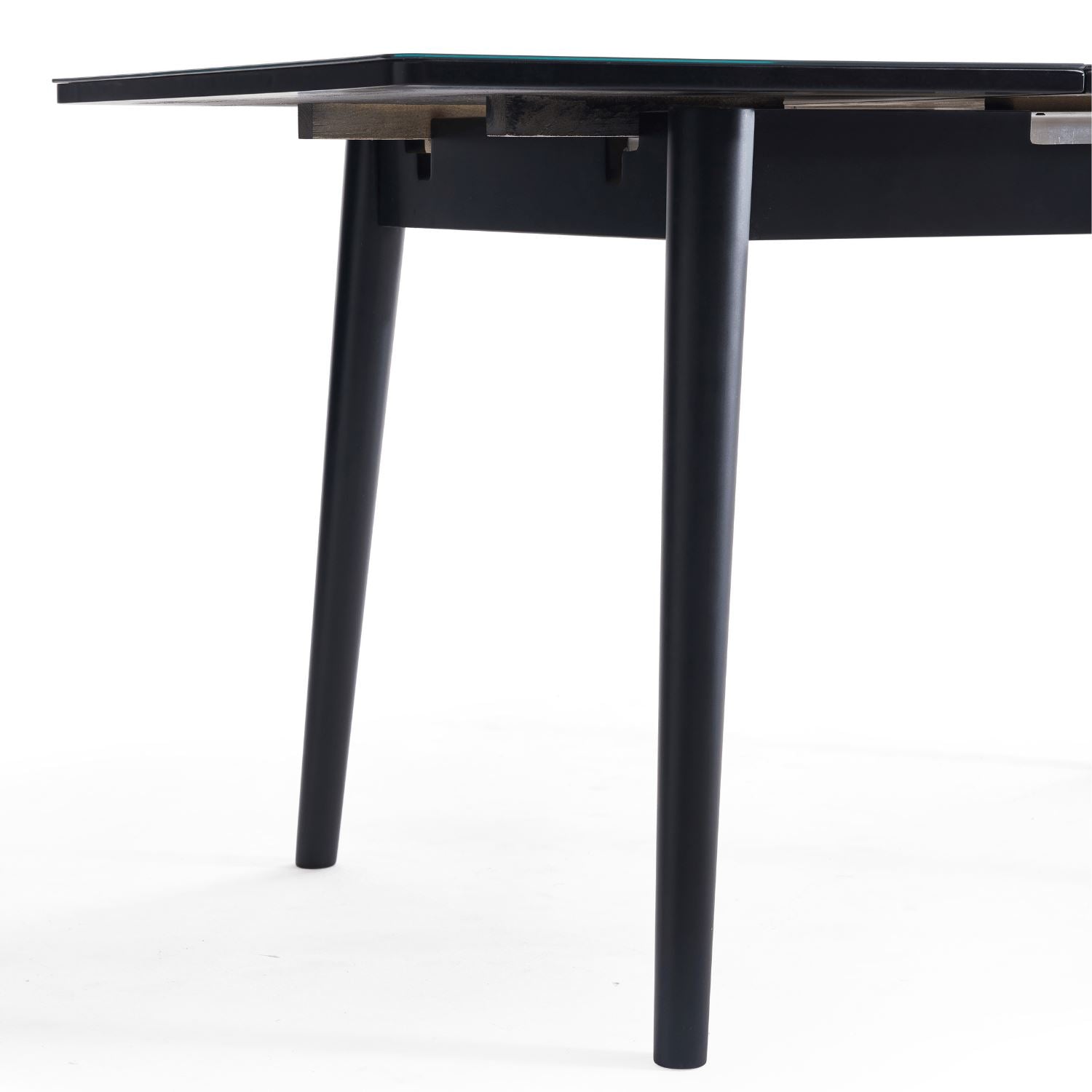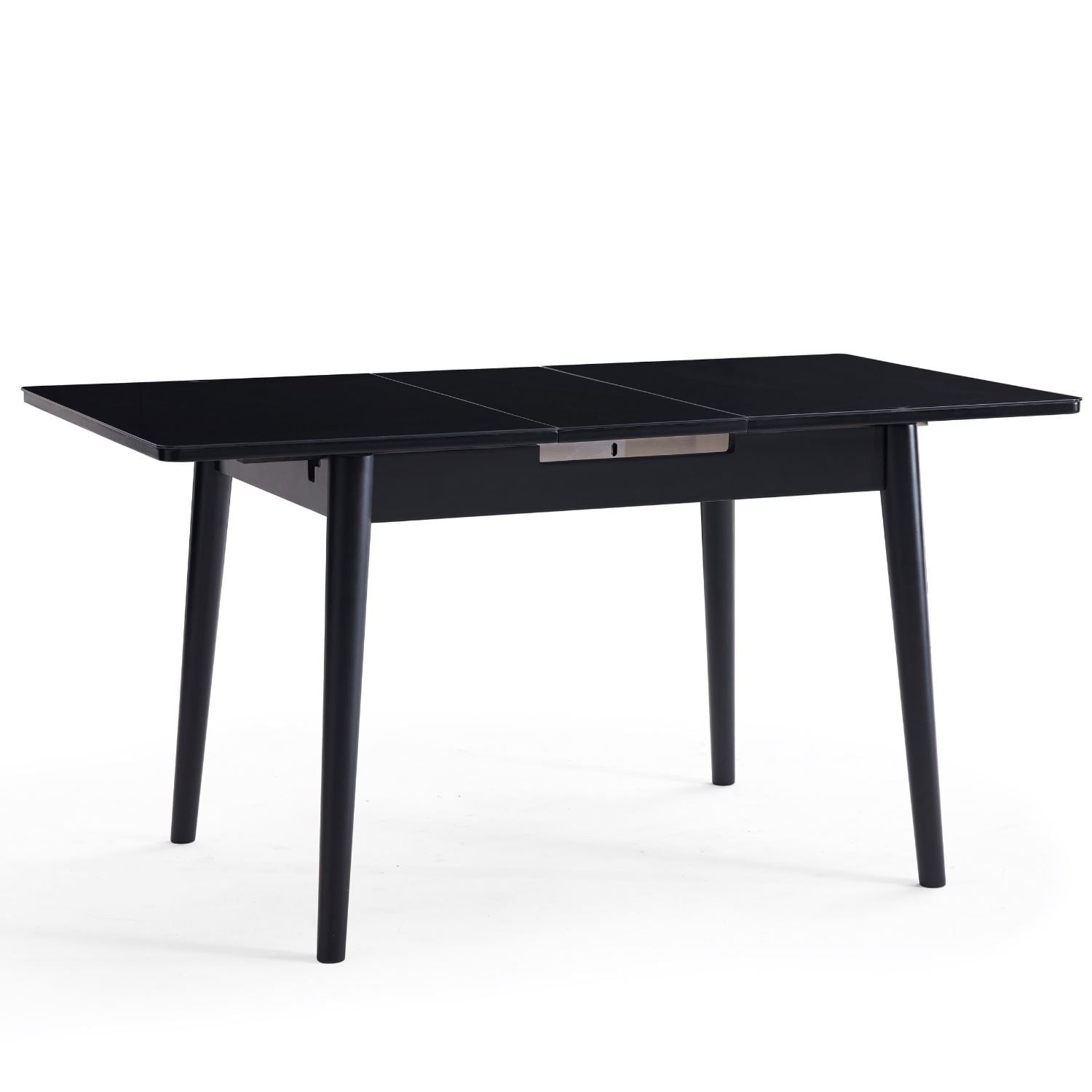 Kedman Extendable Table
---
Add Protection Plan
What's covered
Length: 45" extends to 57"
Width: 29.5"
Height: 29"
Top: Tempered Glass
Base: Oak Wood
Legs: Oak Wood
To clean: Be sure to wipe off glass surfaces with a damp cloth before cleaning them to remove abrasive dust and dirt. Only use sprays or cleaners that are specifically made to clean glass. Another great in-between cleaning fit would be to leave the glass dry and wipe with a soft, lint-free cloth or feather duster.

To maintain: Dust the glass regularly, at least on a weekly basis or more often if dust tends to accumulate in your space quickly. For any silverware, tough and hard surfaces, ensure you put a soft material on the glass top table before placing any rough item. This will help prevent the glass from getting scratched.
Carton Size: 48"D x 31"L x 6"H
Carton Weight: 94 lbs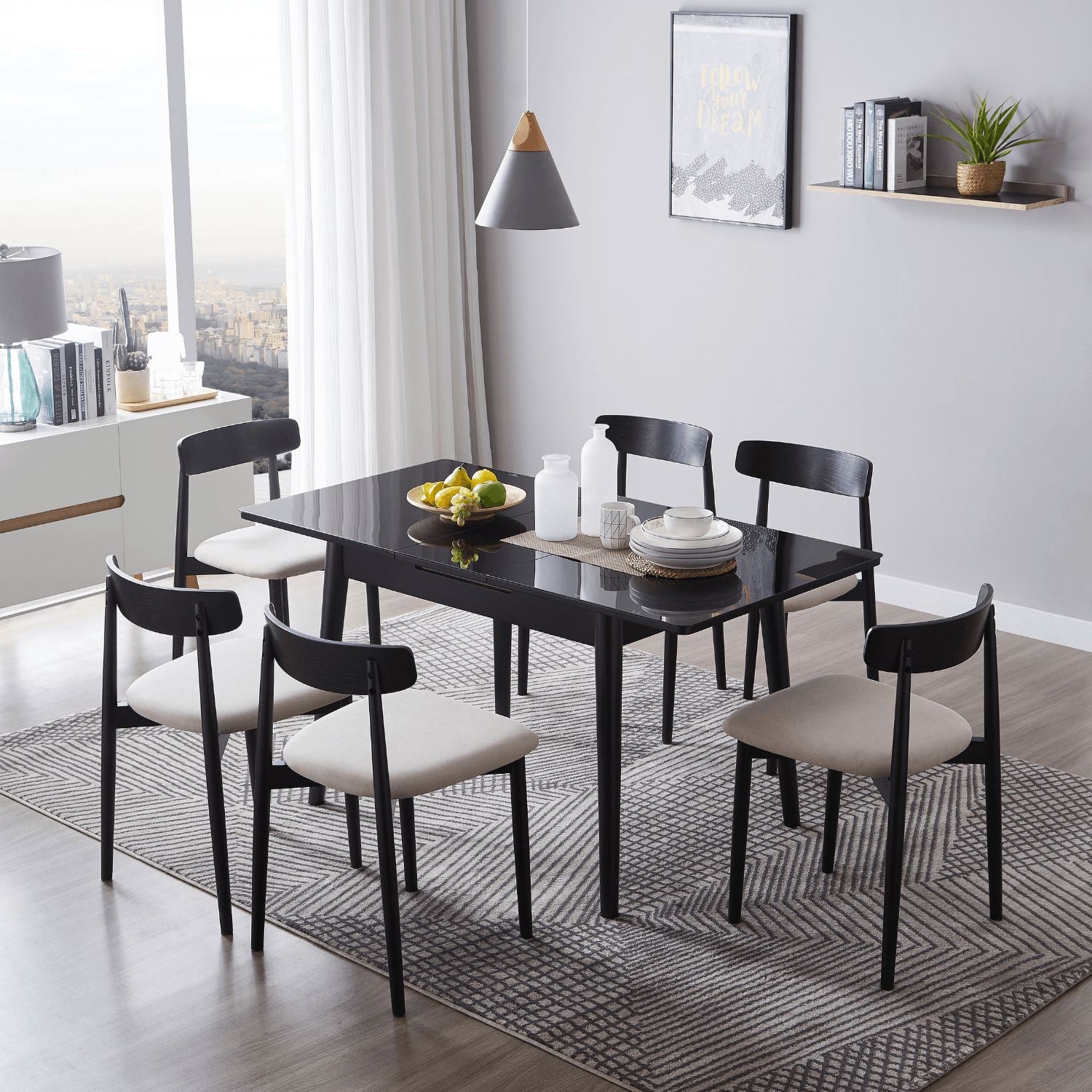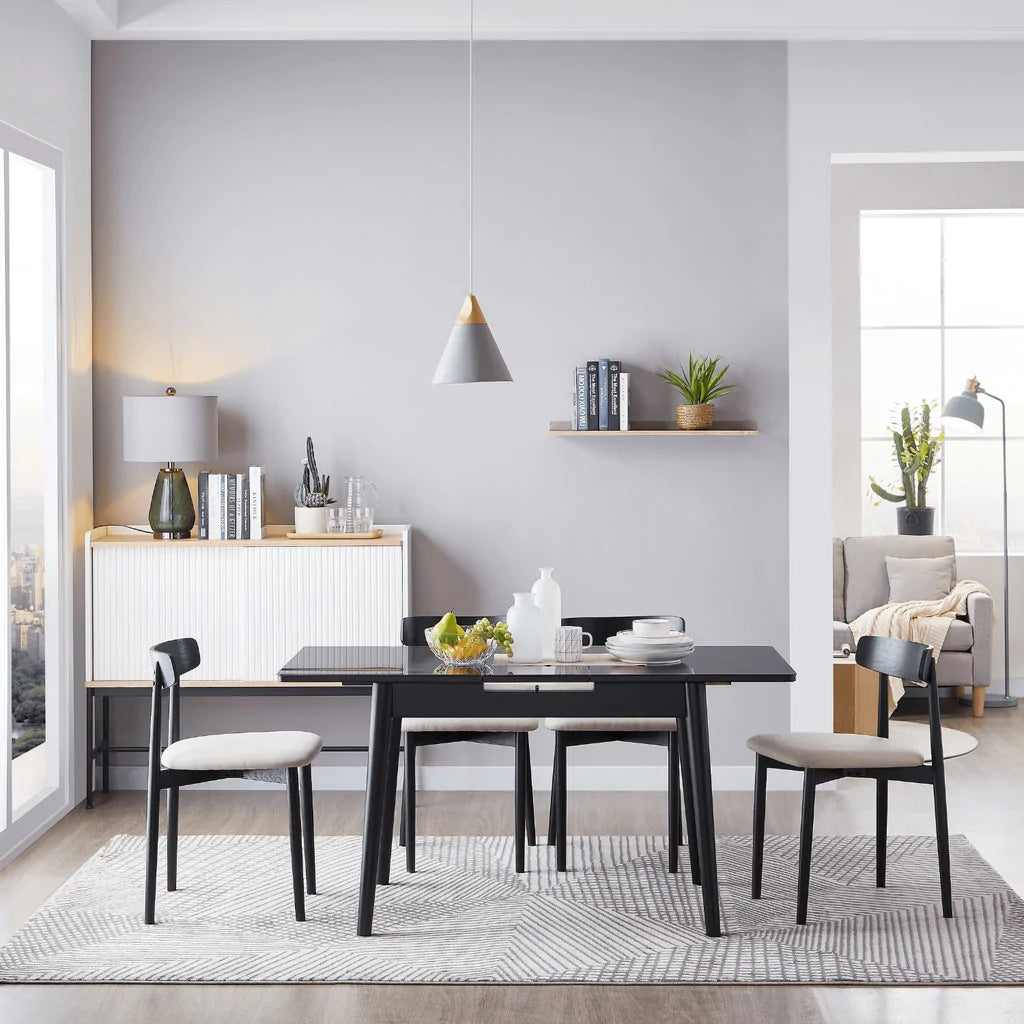 The entertainer
The party doesn't have to stop with four, why not make it six? With this extendable dining table, you can easily transform this four-seater to seat six. Designed to entertain, its sleek modern look is sure to impress your guests. Made with tempered glass to give it a stunning shine and scratch-resistant finish.

Choose your vibe
Available in black, white, or white with wood, you can pick the right color for your unique style.
In Real Life
Video taken by an iphone 12. No filters, No edits.
Designed to entertain
A perfect host is prepared for any of the night's surprises. An impromptu plus one or late arrival? Keep the party going, by transforming your four-seater to a six-seater.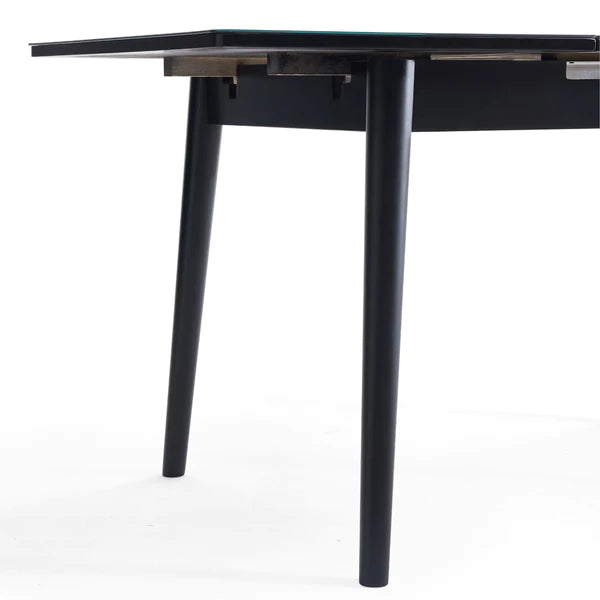 Looks that lasts
Made with tempered glass, this table is scratch-resistant and easy to clean.
Dimensions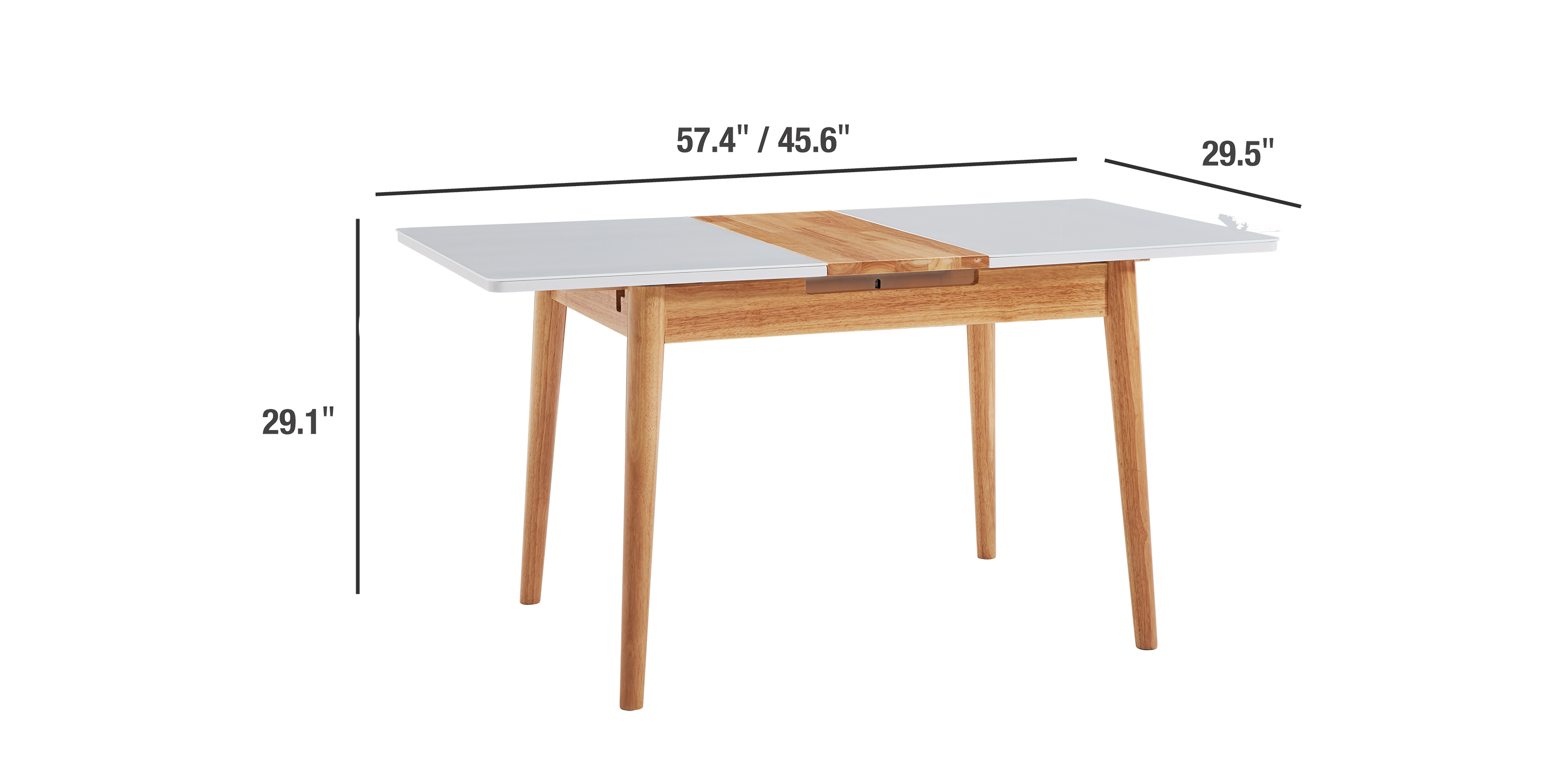 Dimensions
Length: 45" extends to 57"
Width: 29.5"
Height: 29"
This product has no reviews yet.