Buy 2 Get 1 Free
Umi Pendant Light
---
12 inch: 12"L x 10.6"W x 7.9"H
16 inch: 16"L x 13.7"W x 9"H
20 inch: 20"L x 15.7"W x 11.8"H
24 inch: 24"L x 19.6"W x 13.7"H
28 inch: 28"L x 20.5"W x 18.9"H
32 inch: 32"L x 23.6"W x 20.5"H
47 inch: 47"L x 35.4"W x 24.4"H
To clean: Wipe with a soft cloth or paper towel. You may also use a damp microfiber cloth with soapy water to remove debris and oxidation. Dry with a cloth/paper towel at the end.

To maintain: Buff gently with a non-abrasive cloth or paper towel, most products come with instructions for application and best practices. Avoid excessive exposure as it may cause discoloration and/or soften. Not dishwasher safe. Never use abrasive washing products or harsh chemicals.
12inch
Carton size: 15"L x 15"W x 11"H
Total Carton Weight: 6.6 lbs

16inch
Carton size: 18"L x 16"W x 13"H
Total Carton Weight: 7 lbs

20inch
Carton size: 24"L x 20"W x 15"H
Total Carton Weight: 8.1 lbs

24inch
Carton size: 26"L x 22"W x 19"H
Total Carton Weight: 9.9 lbs

28inch
Carton size: 30"L x 22"W x 23"H
Total Carton Weight: 11 lbs

32 inch
Carton size: 35"L x 28"W x 26"H
Total Carton Weight: 15.4 lbs

47 inch
Carton size: 45"L x 39"W x 28"H
Total Carton Weight: 35.7 lbs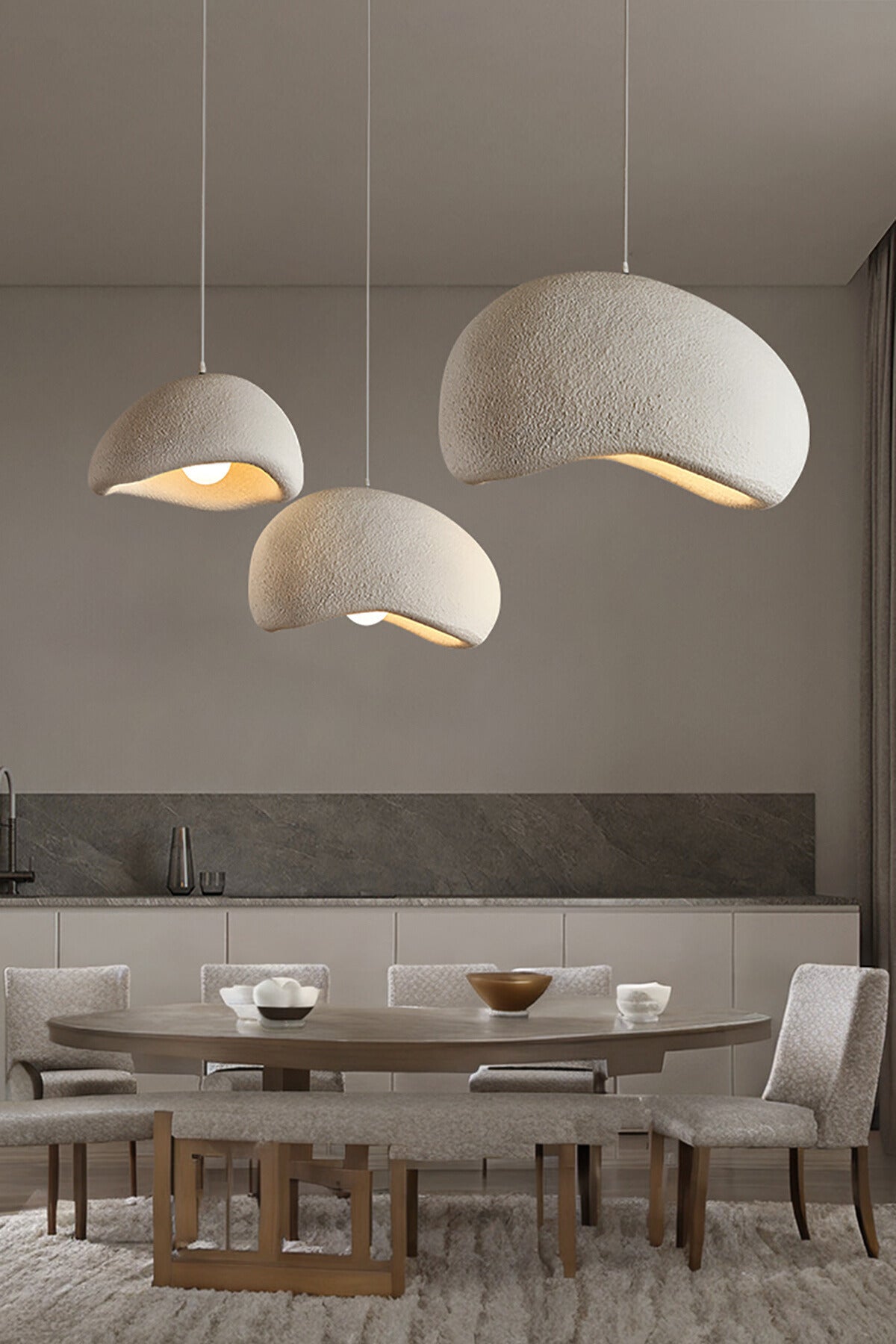 Cloudy brilliance blast
Brining a touch of magic to any space. Experience the wonder of a cloud floating in your room as the Umi Pendant Light illuminates your surroundings, turning any ordinary space into an enchanting haven.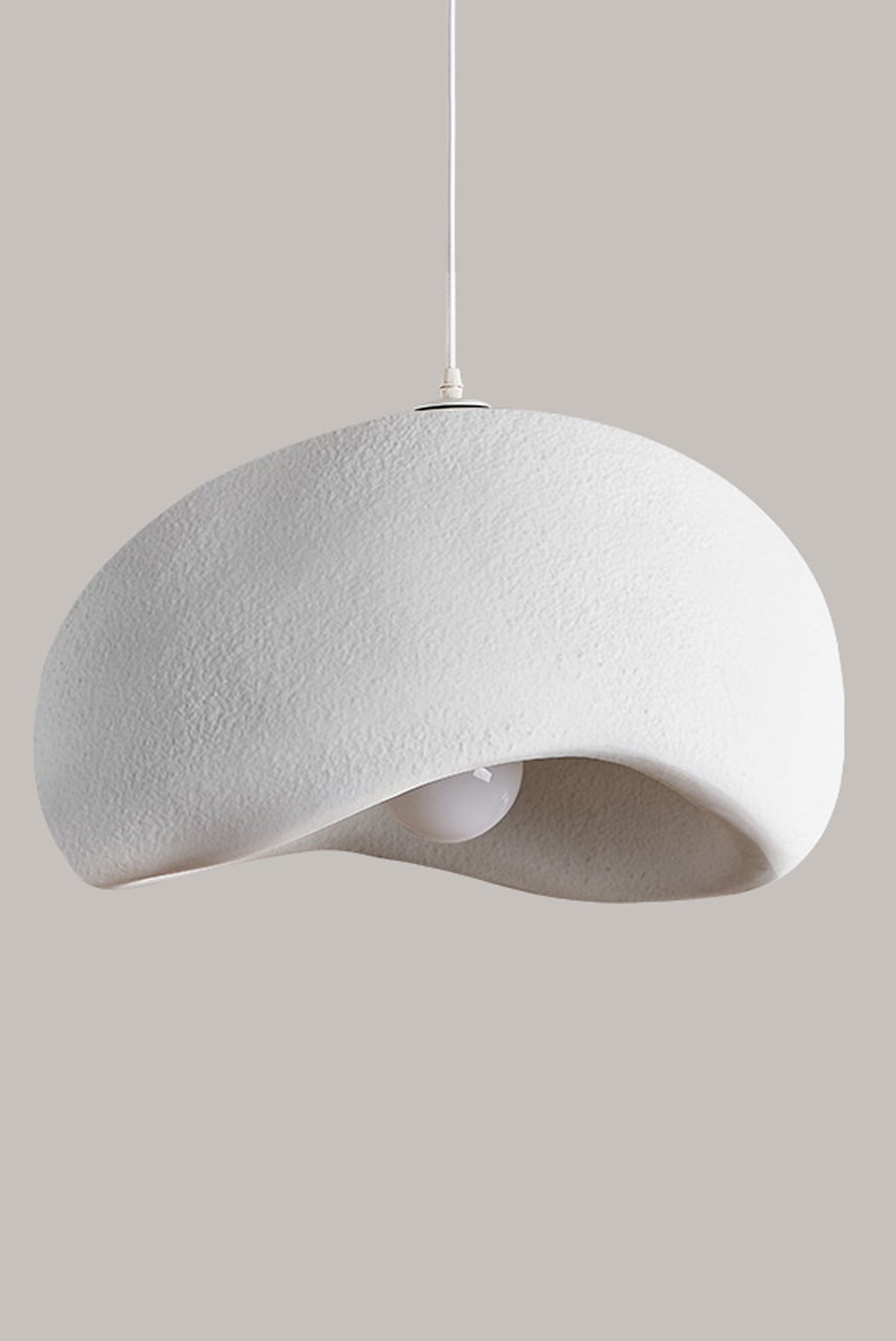 Handmade light delight
Crafted with care, the lamp body is made of resin using a special handmade mold turning process, resulting in a smooth and vintage look that celebrates the beauty of life.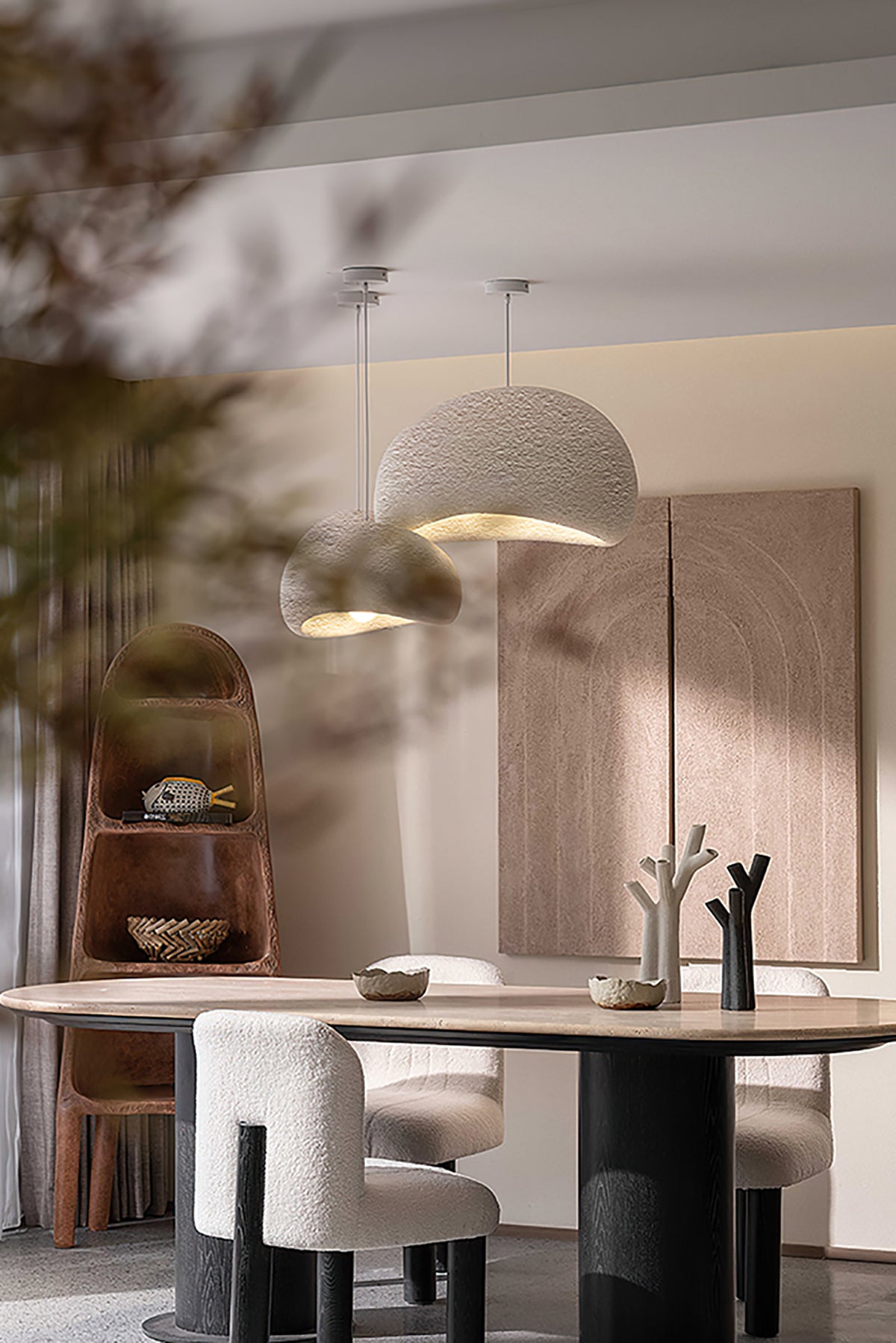 Light up your world
Light up your world with Umi Pendant Lights! This durable lighting solution will brighten up any space with its long-lasting LED bulbs and sleek design, bringing a touch of modernity and elegance to your home or office.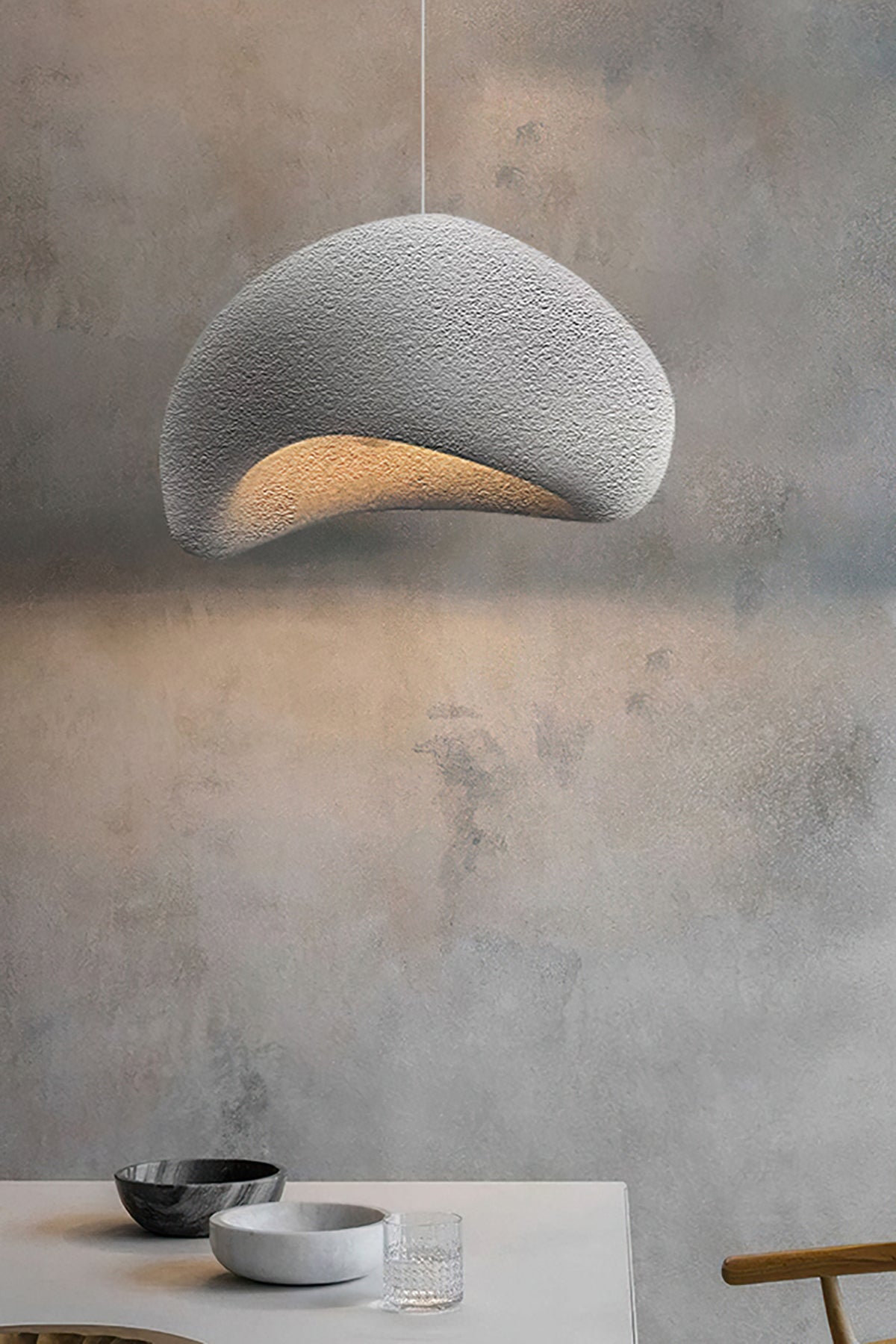 Glow and Show
Illuminate your space with mesmerizing colors and shapes that transform your room into a magical oasis. Experience the beauty of a floating cloud, bringing joy and wonder to your everyday life.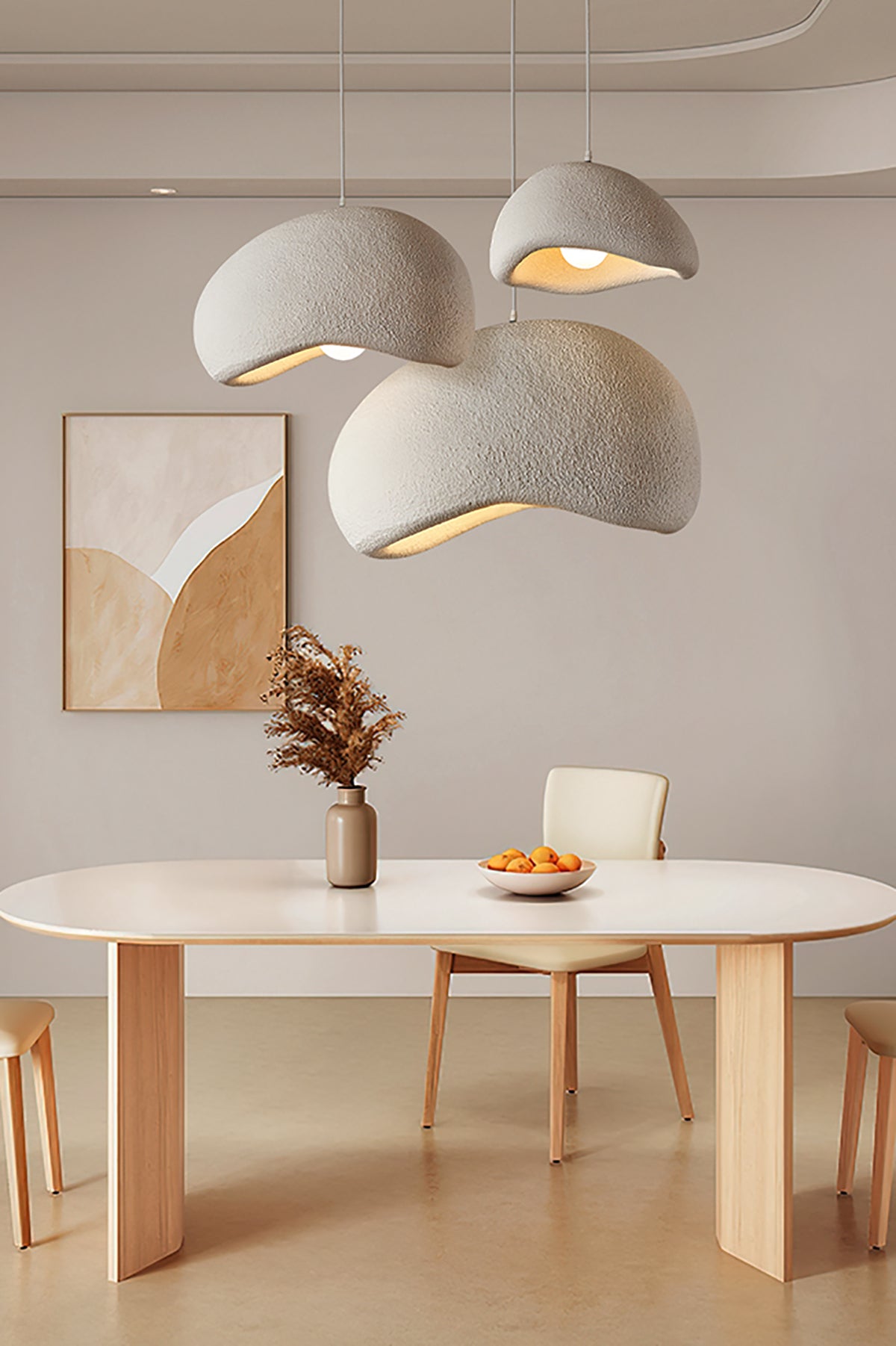 Shine Bright, Right?
Light up your life (and your space) with the Umi Pendant Light - the illuminating addition that'll leave you feeling brighter than a supernova and fancier than the Northern Lights!
This product has no reviews yet.