Aaba Sculpture
---
Length: 3.3"
Depth: 5.1"
Height: 7.9"

To clean: Wipe with a soft cloth or paper towel. You may also use a damp microfiber cloth with soapy water to remove debris and oxidation. Dry with a cloth/paper towel at the end.

To maintain: Apply a beeswax product to the wood to protect it. Buff gently with a non-abrasive cloth or paper towel, most products come with instructions for application and best practices. Avoid excessive exposure as it may cause discoloration and/or soften. Not dishwasher safe. Never use abrasive washing products or harsh chemicals.
Carton Size: 4"D x 6"L x 8"H
Carton Weight: 0.44 lbs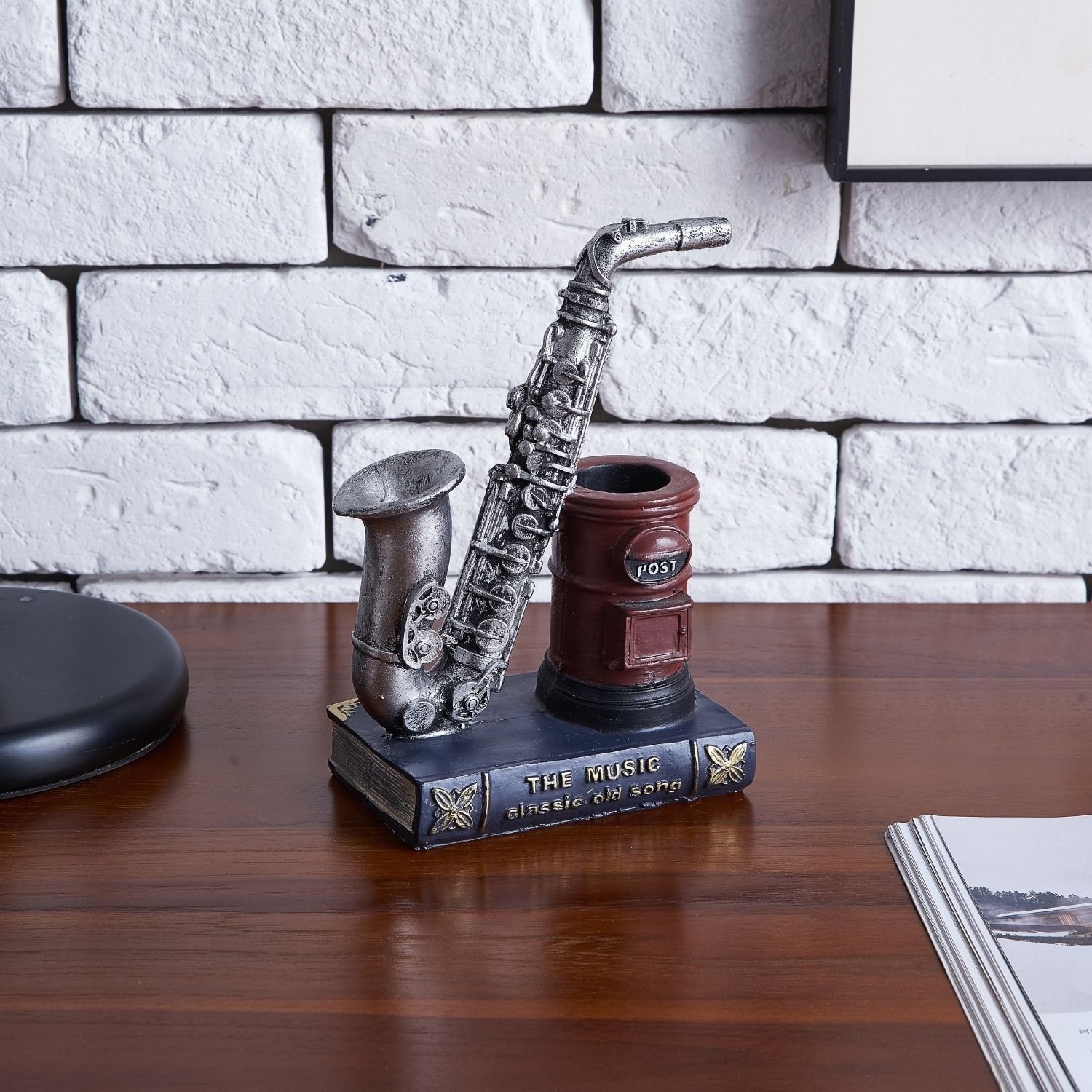 Jazz up your place
John Coltrane or Charlie Parker? You don't have to pick a favorite — this saxophone sculpture pays homage to both. If you love spending late nights sipping martinis and bopping along to a solo the aaba sculpture belongs on your shelf. Place it on your mantle, coffee table, or bookshelf. The muted colors and distressed details won't overwhelm your space.

Make a statement
Get ready to debate the merit of Miles Davis all night long.
In Real Life
Video taken by an iphone 12. No filters, No edits.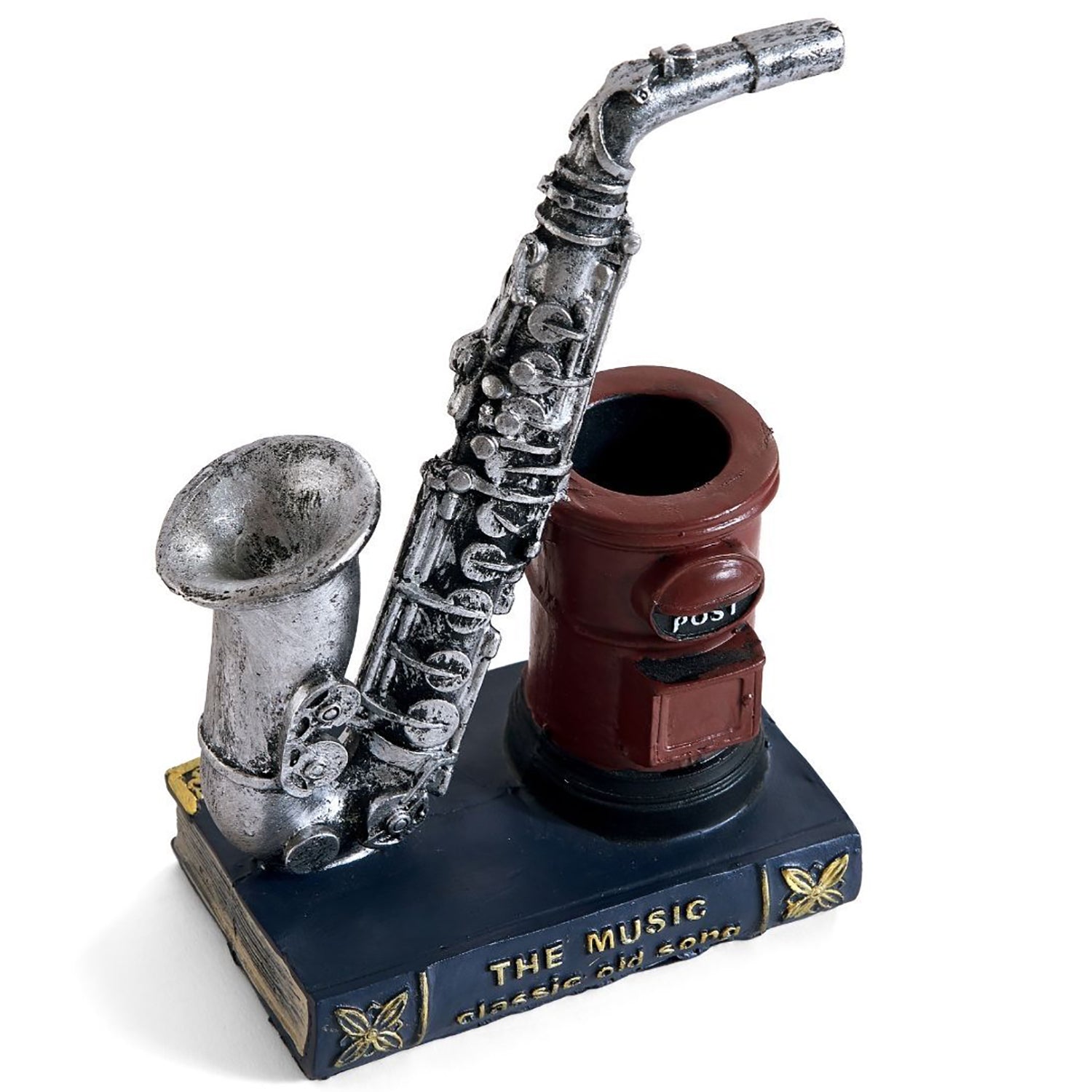 Show your love for music
It's cool even if you're not into jazz.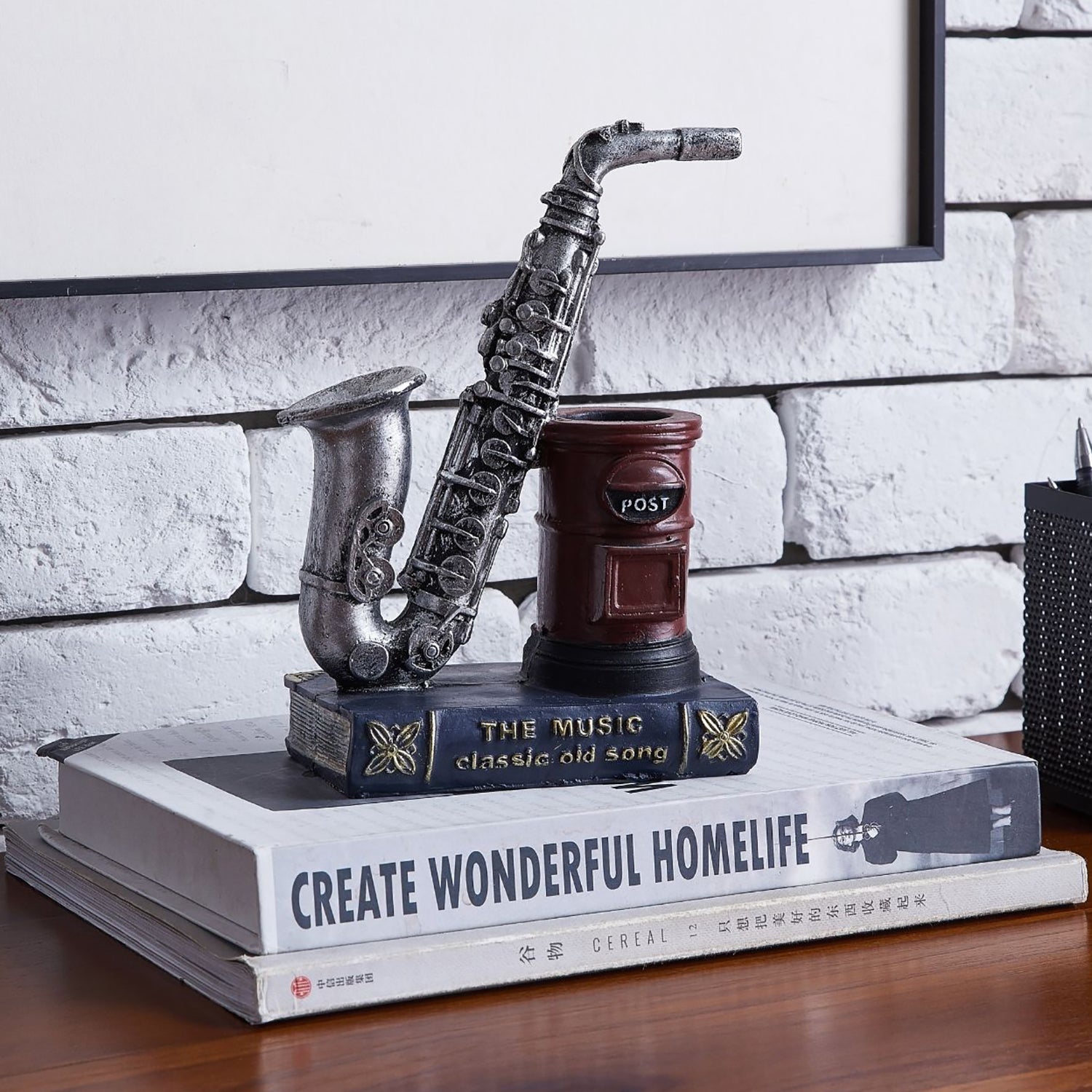 Mix up your shelves
All books are a boring look.
This product has no reviews yet.