Buy 2 Get 1 Free
Abeo Coffee Table
---
Add Protection Plan
What's covered
Length: 39.3"
Width: 39.3"
Height: 7.5"
Frame: Iron
Wood: Teak Wood
Wood Outdoor
To clean: Use a damp cloth to dust your furniture. You can also apply a gentle cleanser to give the wood a deep clean. We recommend an oil-based soap since it's free of harsh chemicals and easy to use. Work in small sections to make sure the surface is thoroughly cleaned.

To treat mold: During cooler, wetter months your furniture may develop mold. Allow the piece to dry out before approaching the spots. Next, scrub the surface with a dry brush until the mold flakes off. After the mold is cleared, check for any issues and allow it to dry again fully before cleaning further.

Peak-use seasons: During spring and summer, we recommend wiping down wood at least once a week with a damp cloth to prevent dirt and dust.

Metal Outdoor
The biggest risk for any outdoor metal furniture is rust and oxidation. However, it is easy to prevent rust with a simple routine.

To clean: We recommend using waterproof covers to take care of seasonal rain and dampness. Just be sure your covers are long enough to protect the bases or feet of chairs and tables.

Treating rust: The sooner rust is discovered, the easier it is to remove it. First, make sure to do a quick wipe down with a clean damp cloth but avoid the rusty spots. Then, use a DIY mixture of vinegar and water and simply brush the patchy orange spots with metal cleaning material or a steel wool pad.
Carton Size: 43.3"L x 43.3"D x 10.6"H
Carton Weight: 52 lbs
Outdoor safe; recommend covering when not in use.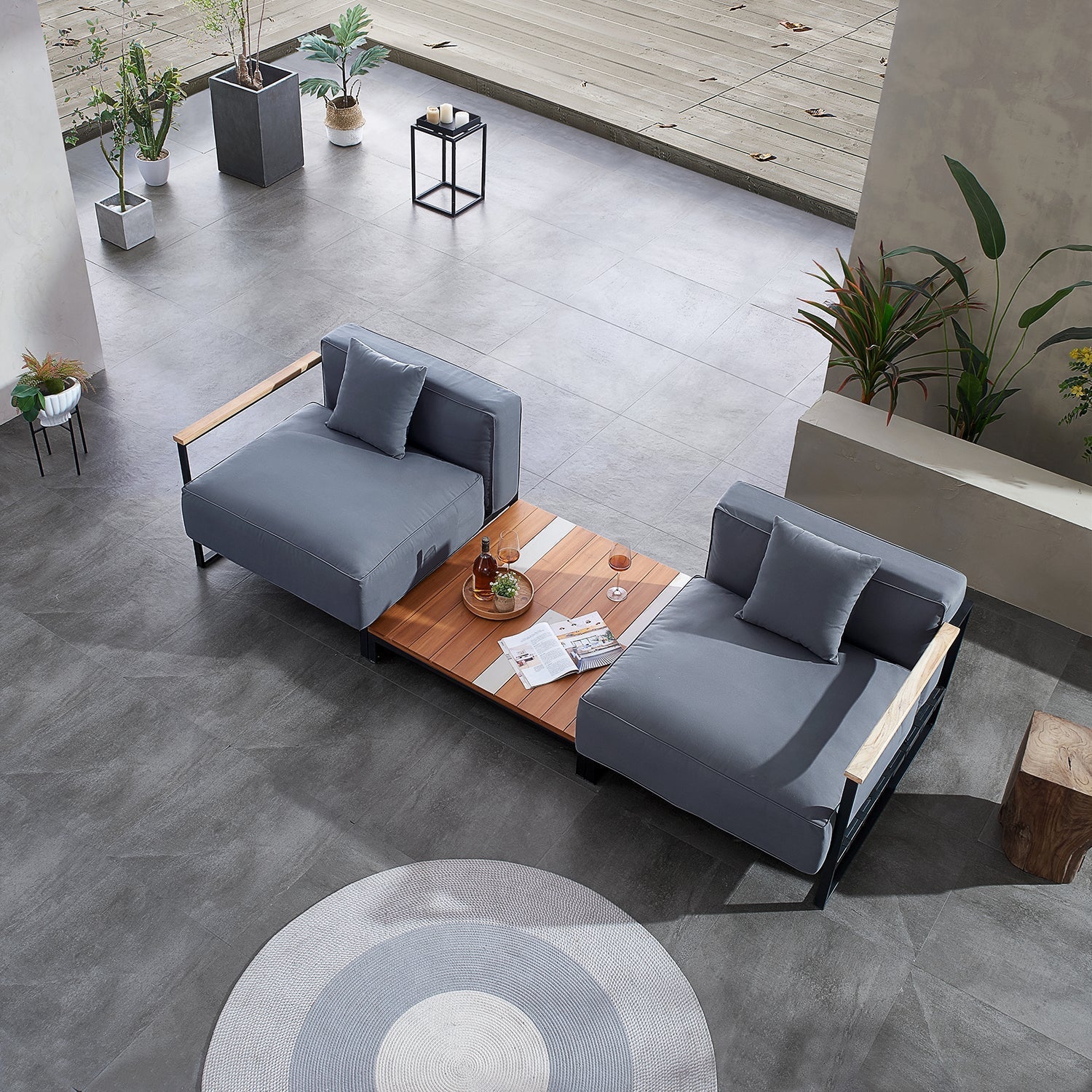 Low and slow living
Bring all the coastal vibes home with the Abeo Coffee Table. This table's structured frame brings a great architectural element to your favorite lounge spot. Place an oversized Monstera in the center for a day-to-day elevated feel or put a few floor cushions around it for a casual game night with friends.

Earthy tones.
Made of metal and teak wood, this table offers environmentally friendly furniture lovers an opportunity to show their home and the planet some love. The natural wood tones bring an earthy texture to any indoor or outdoor space of your choosing.

In Real Life
Video taken by an iphone 12. No filters, No edits.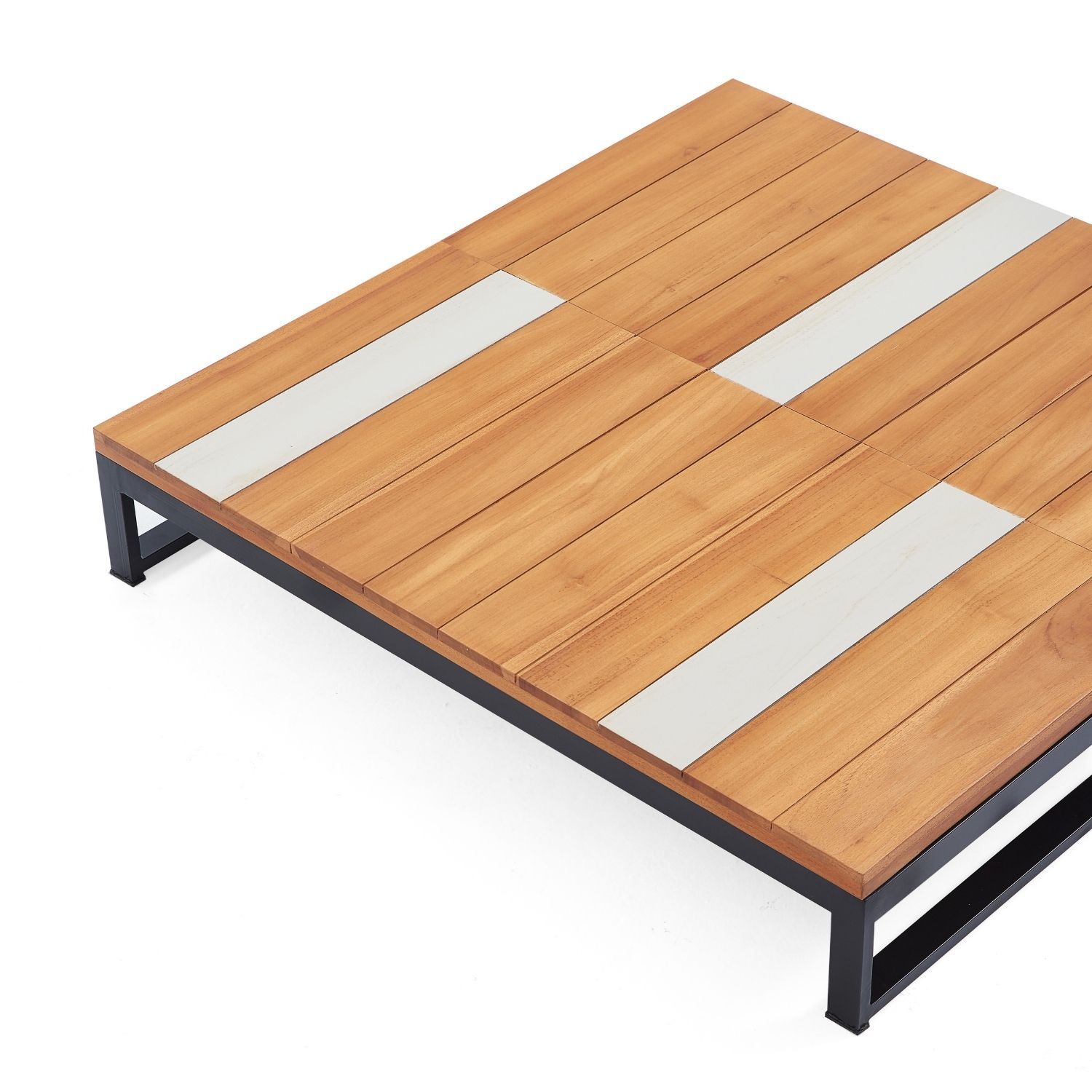 Rich accents
Inset wood grain across the top brings an elegantly grounded atmosphere to any room. In a nutshell, it's the Abeo Coffee Table's world and we're just living in it.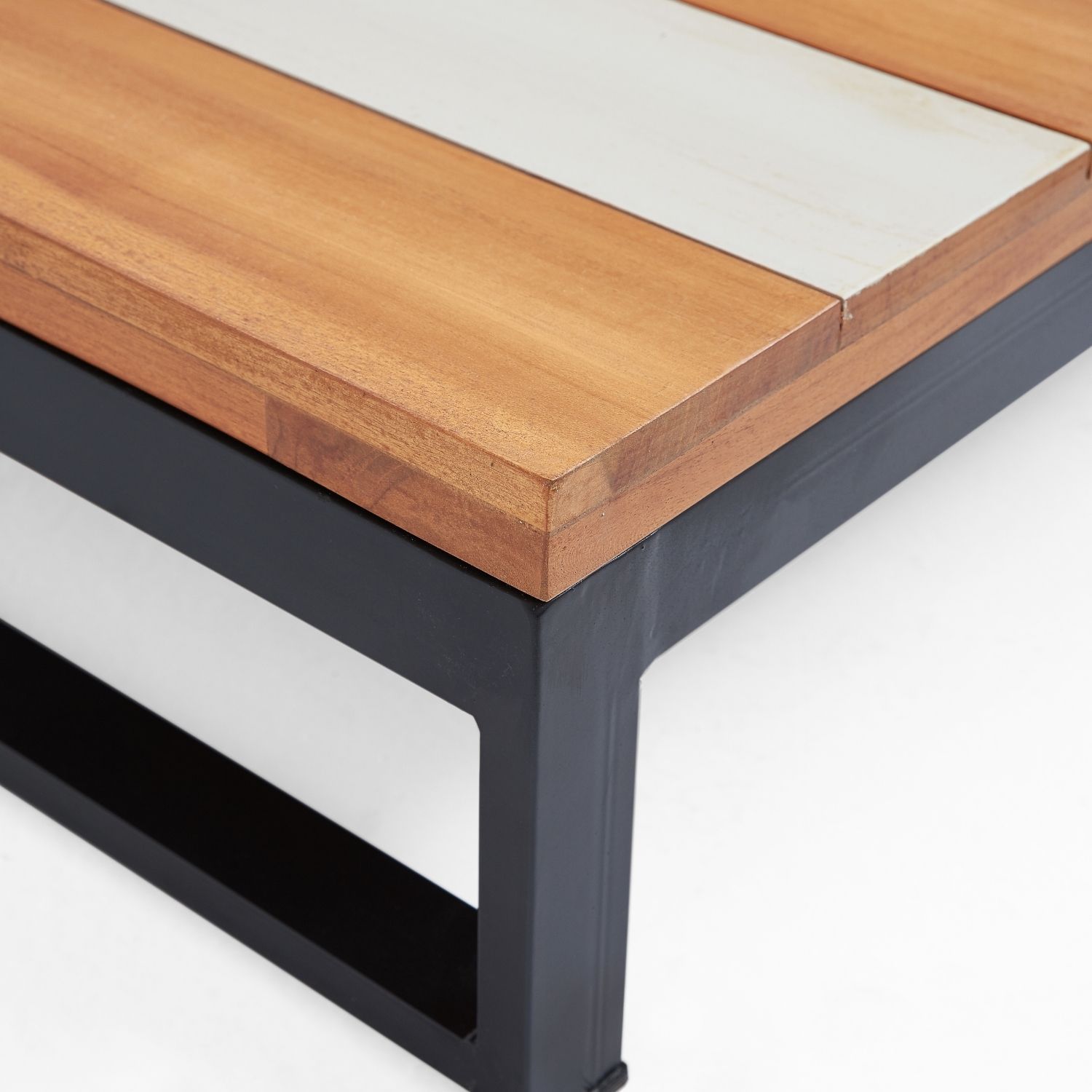 High durability factor
The sturdy metal frame and low profile of this piece make it an incomparable match when it comes to longevity. It's an excellent place to host a drink, rest your feet or lay out a game of cards at the drop of a hat. The teak wood table top also adds a worry-free, water-resistant bonus to an already remarkable piece of furniture.
Dimensions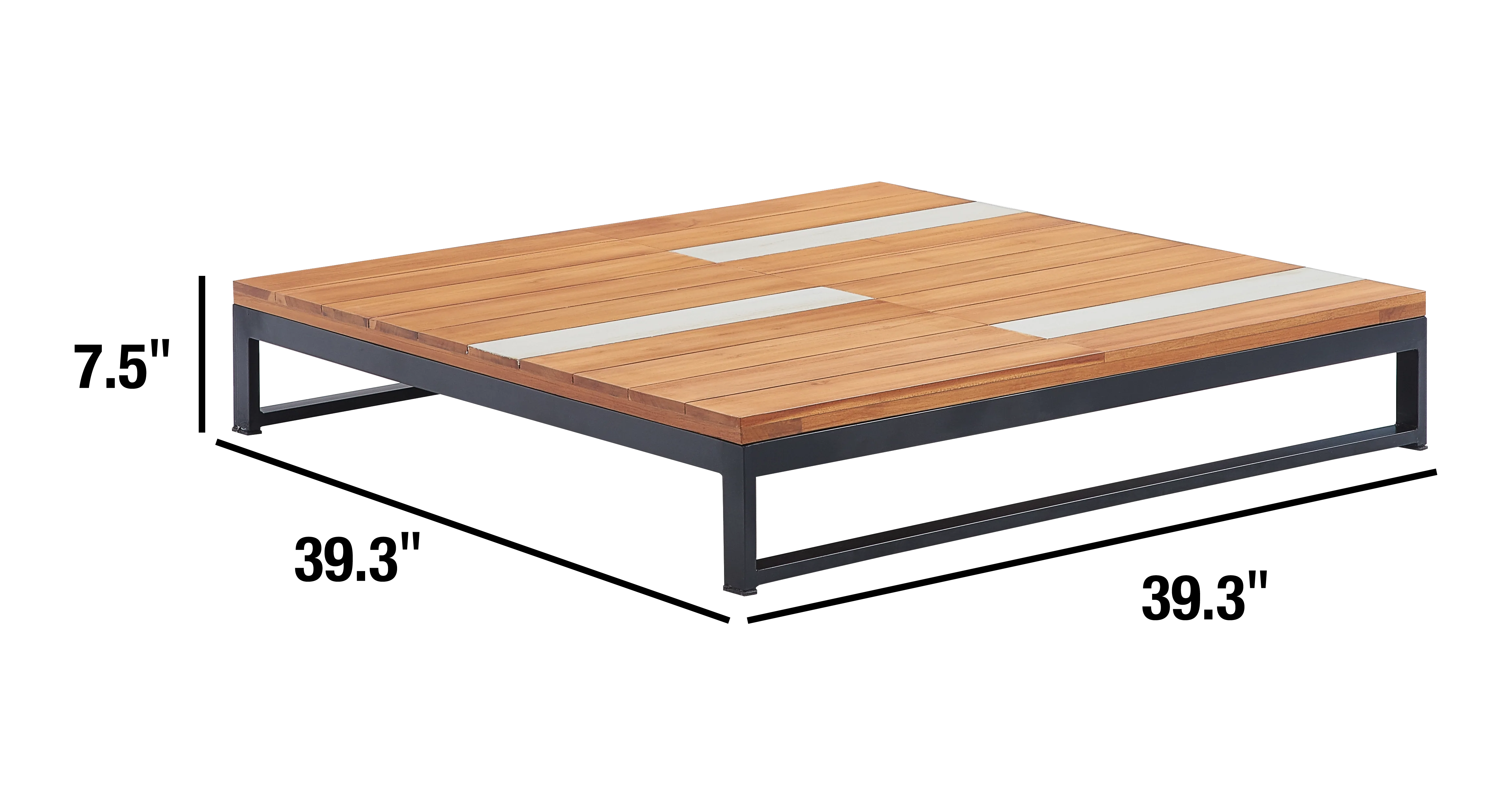 Dimensions
Length: 39.3"
Width: 39.3"
Height: 7.5"
This product has no reviews yet.