Amora Sectional
---
Pickup available at Kapolei Warehouse
Usually ready in 2-4 days
Amora Sectional
Beige / Facing Left / 126 Inch
Width: 126"
Depth: 43"
Total Height 27"
Chaise Depth: 59"
Arm Height 19"
Chaise Seat Dept 40"
Seat Height 15"
Seat Depth 27"
Upholstery: Linen Fabric
Inside: High-Density Foam
Base: Wood Frame & Legs, Metal Hardware
Elegant, airy, and fresh, linen has a unique and highly desirable charm. In addition to being a natural and sustainable fabric, it is timeless and always in season.

To clean: Vacuum the upholstery moving it from left to right in short, overlapping lines. It's important to keep linen-covered sofas out of direct sunlight to prevent discoloration.

Treat stains: Use a clean, damp cloth to dab and lift away any stains. Do not rub a stain in or push it further into the fabric. You may need to use a mild detergent for stubborn stains. Only use soft cloths or sponges. More abrasive scrubbing tools could damage the texture of the fabric.

Washing: Remove your covers, wash on a gentle cycle in cold water with mild detergent. Make sure the covers are zipped closed before putting in the washing machine. Line dry and replace while slightly damp. When drying, avoid clothespin or clips that could crease the fabric. You may use a steamer or warm iron to remove creases.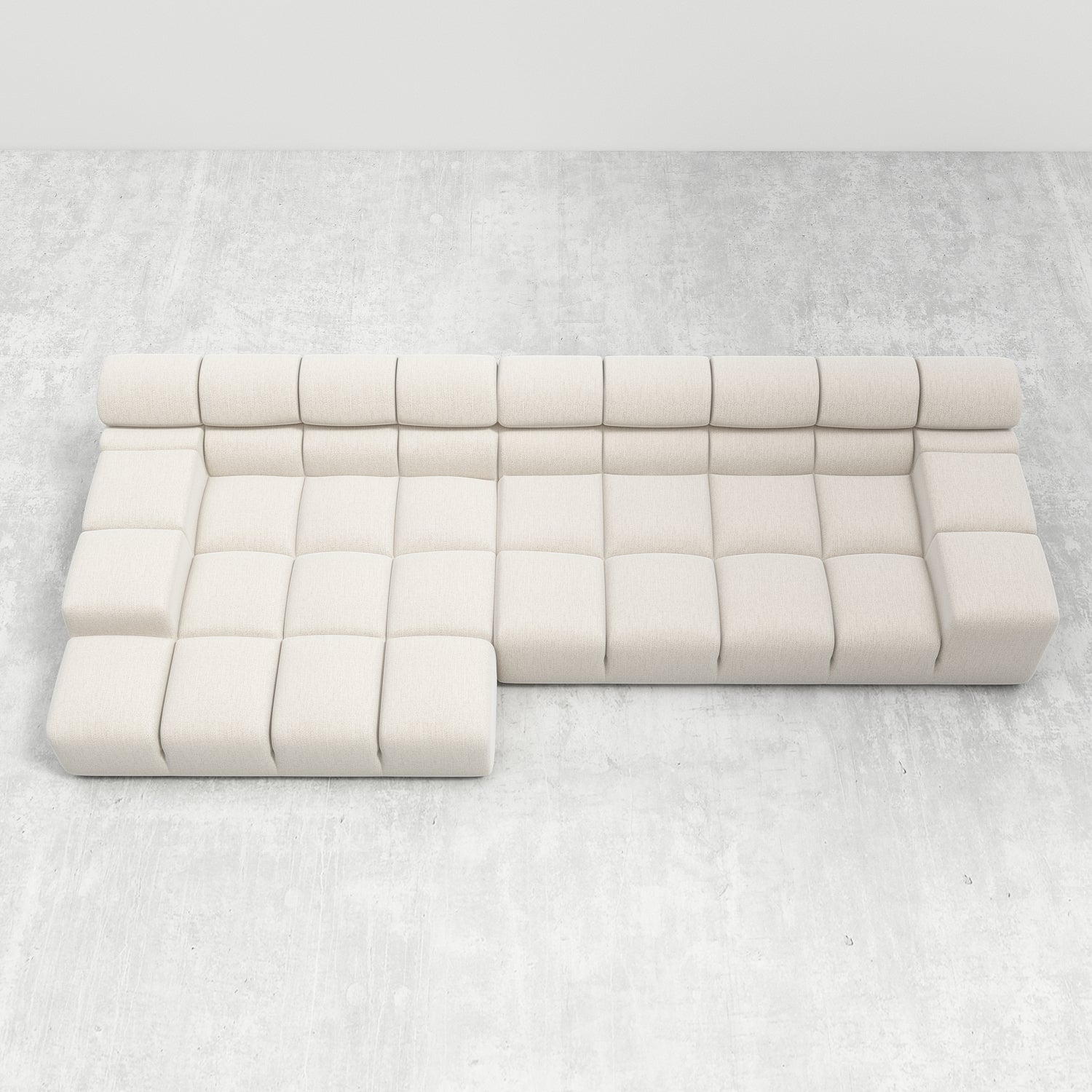 Sink into the Soft, Square Cushions
The Amora Sectional is known for super cozy cushions and is the epitome of comfort and relaxation. With its plush, square-shaped cushions, this sectional provides a cozy seating experience that envelops you in softness. Whether you're lounging with a book or enjoying a movie night with loved ones, the Amora Sectional's inviting design and sumptuous cushions make it the perfect centerpiece for any living space.
In Real Life
Video taken by an iphone 12. No filters, No edits.
Mess-Free Seating
Crafted with meticulous attention to detail, this sectional is designed to withstand everyday spills and mishaps, making it a perfect choice for busy households or those with young children or pets. With its stain-resistant fabric, you can relax and enjoy the comfort of the Amora Sectional without worrying about unsightly stains or spending hours on cleaning and maintenance.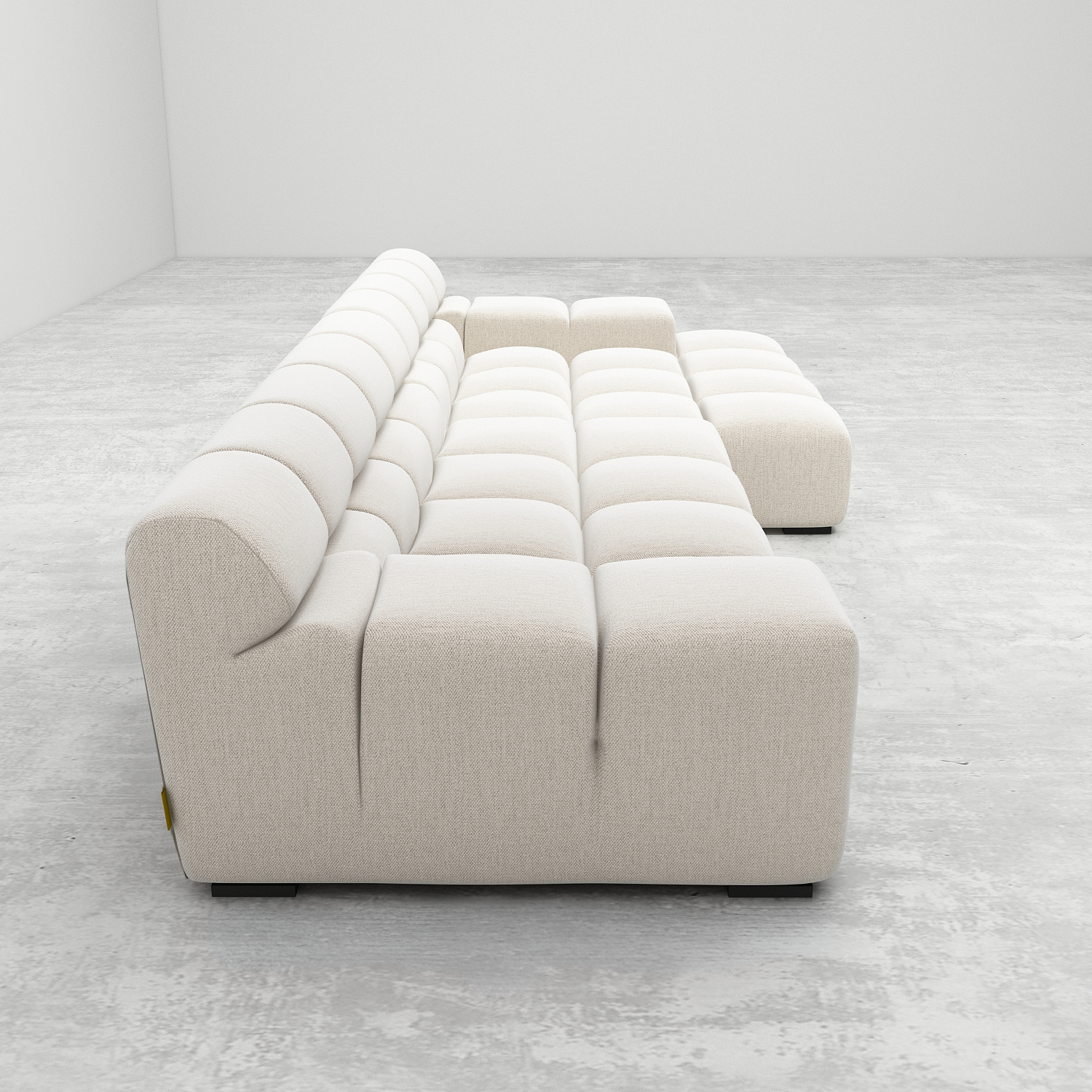 Lounge in Luxury
Built to withstand the test of time, providing long-lasting comfort and style for years to come. The Amora's sturdy frame, high-quality upholstery, and meticulous craftsmanship ensure that the Amora Sectional remains a steadfast centerpiece in any living space, offering both aesthetic appeal and unmatched resilience.
This product has no reviews yet.