Buy 2 Get 1 Free
Caspian Chair - Set of 2
---
Add Protection Plan
What's covered
Width: 20.4"
Depth: 17"
Height: 33.4"
Fabric: Performance Leather
Cushion: Soft Low-Density Foam
Base: Iron
Performance Leather is generally easy to care for with a few simple steps and a quick and easy maintenance routine

To clean: Vacuum the upholstery moving it from left to right in short, overlapping lines.

Treat stains: Use a clean, dry cloth to dab and lift away any stains. Do not rub a stain in or push it further into the fabric. For water-based spills, use a white cloth dampened with distilled water then let air dry. For more stubborn stains, you may need to use a mild detergent diluted with distilled water. Dampen a clean cloth or sponge with this mixture and apply gently to the spill. Remove the detergent mixture with a damp cloth, pat dry with a clean dry cloth

Oil stains should be blotted with a dry, clean, white cloth. Excel oil will dissipate over time. If the stain causes discoloration, you may consider a leather degreaser to reduce the appearance of the stain.

To maintain: A leather conditioner will keep your leather soft and supple over time. We recommend applying a conditioner every 6 to 12 months to help your leather furniture maintain its natural oils.
Carton Size: 24"L x 21"D x21"H
Carton Weight: 22 lbs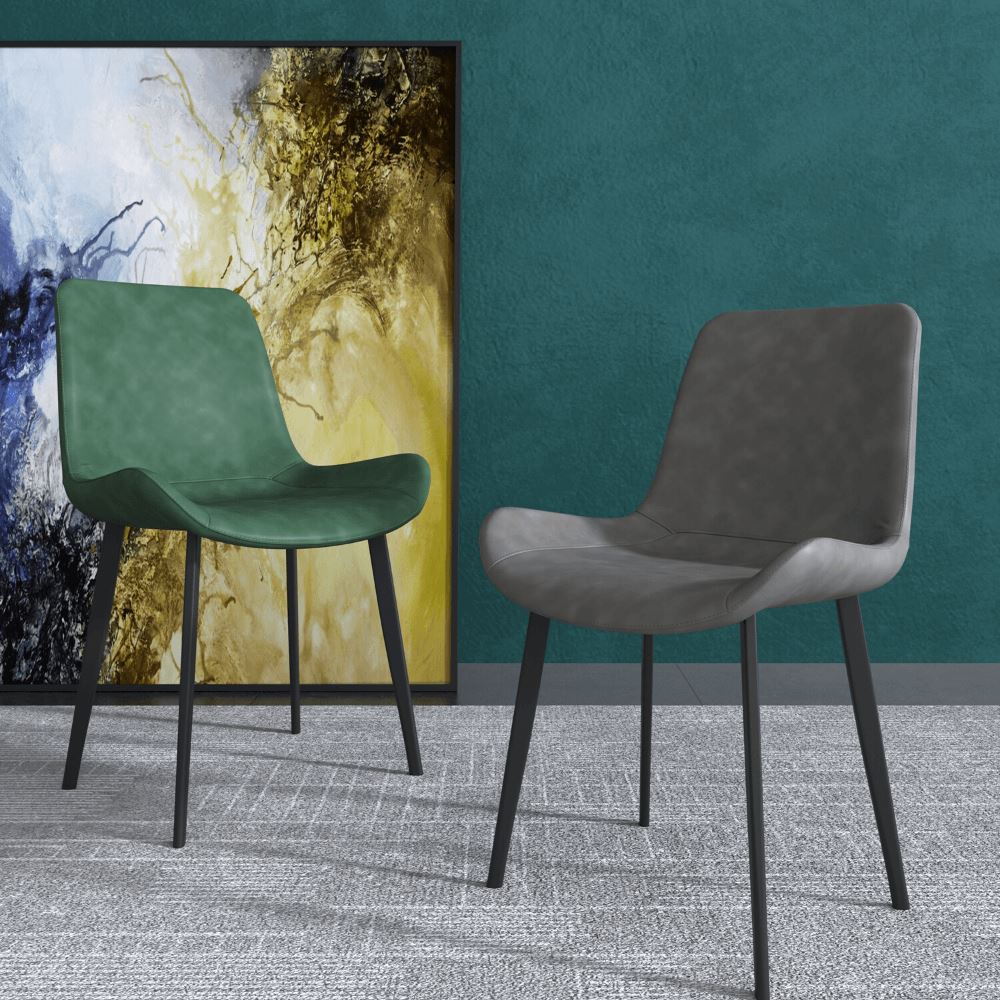 Suave, comfortable and Italian… unsurprisingly.
High-quality technical leather, silky curves, premium memory foam cushioning – that's all the ingredients for a quality piece of Italian furniture. Designed and made in Italy by Mario Capasa, this chair set is just as classy as it looks. They've kept durability in mind too, with a sturdy iron base made to hold the extra weight. Premium indeed.

Italian style
Designed and made in Italy by Mario Capasa, with high-quality performance leather and silky curves.
In Real Life
Video taken by an iphone 12. No filters, No edits.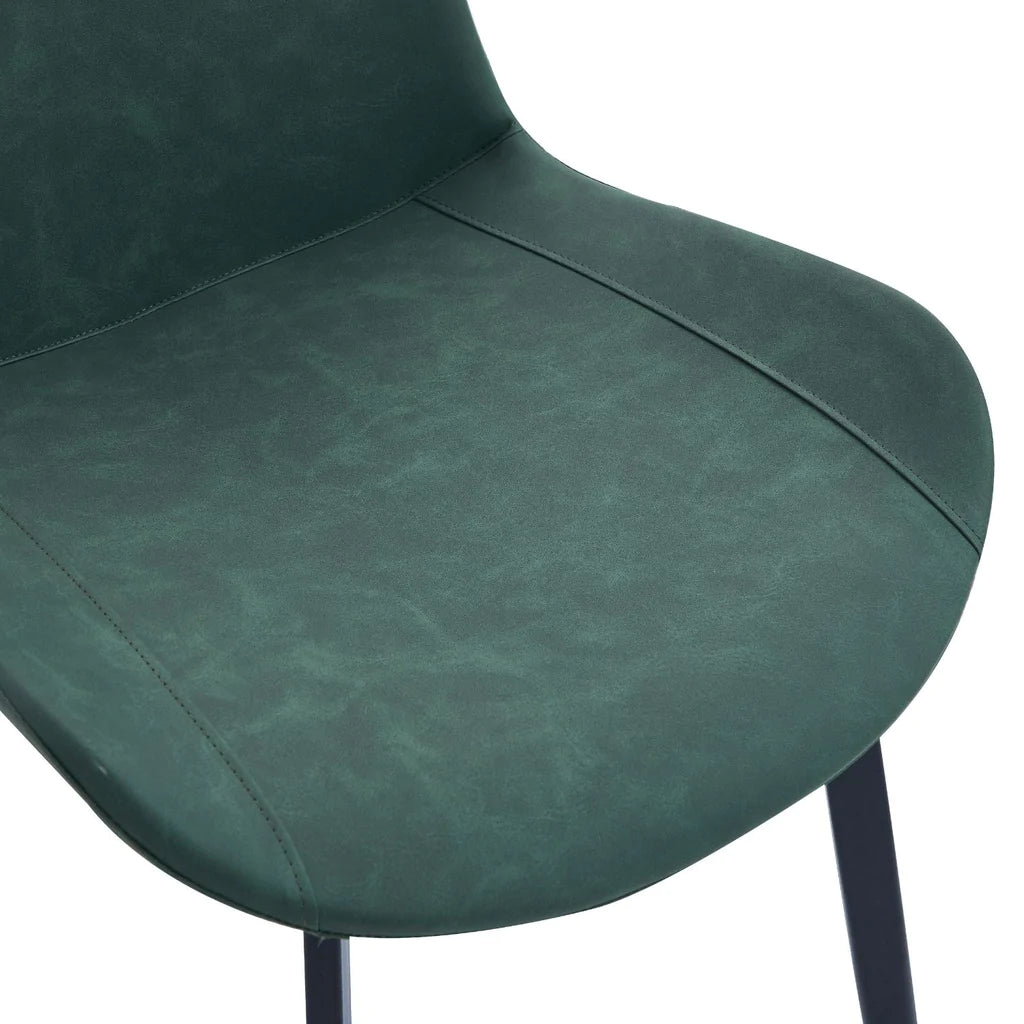 Soft feel
Soft density memory foam cushioning, on a comfy curved shape. Caspian furniture is made with comfort in mind.
Designed to last
A strong iron base is made to hold more weight than you'll need. With performance leather, it's easy to clean too!
Dimensions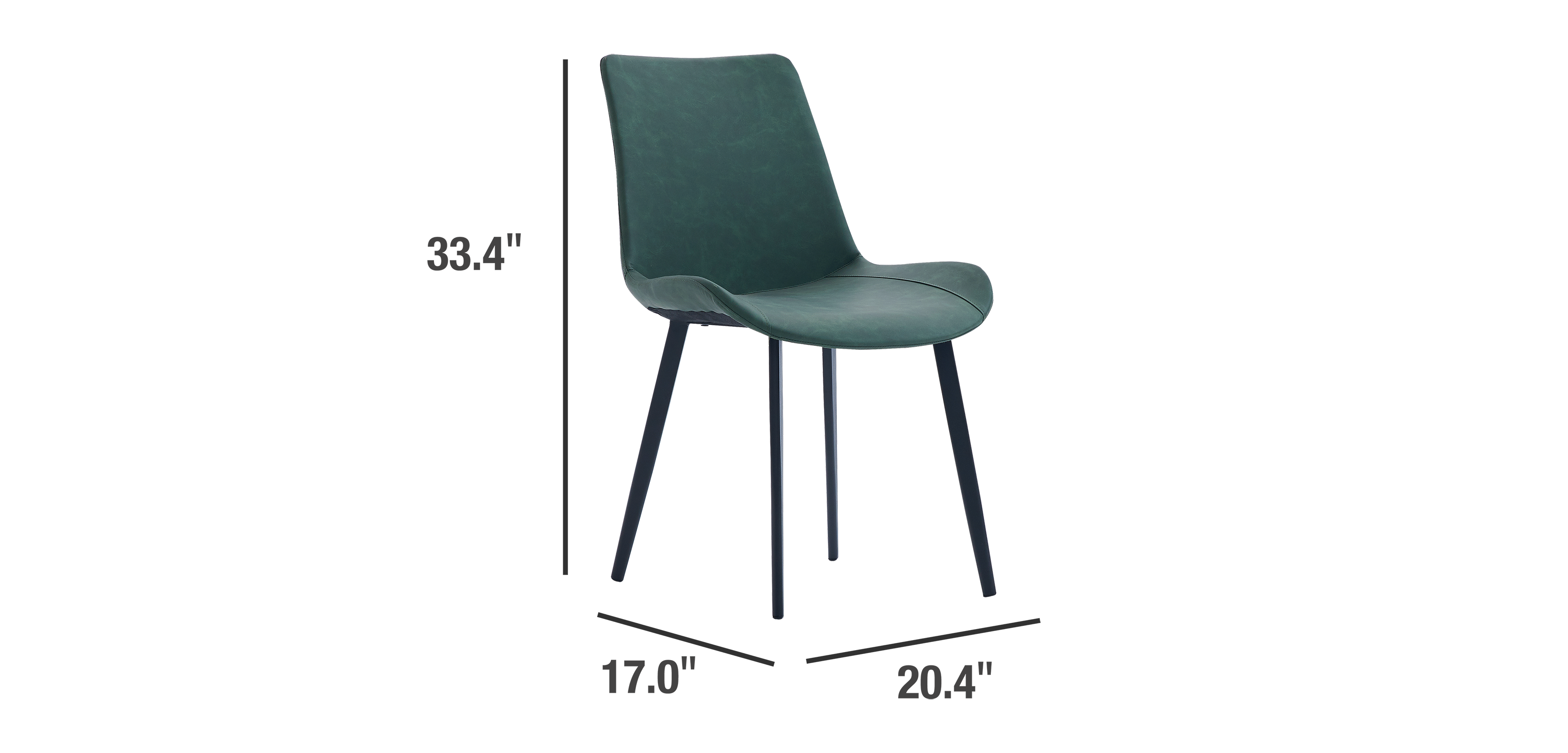 Dimensions
Width: 20.4"
Depth: 17"
Height: 33.4"
This product has no reviews yet.