Buy 2 Get 1 Free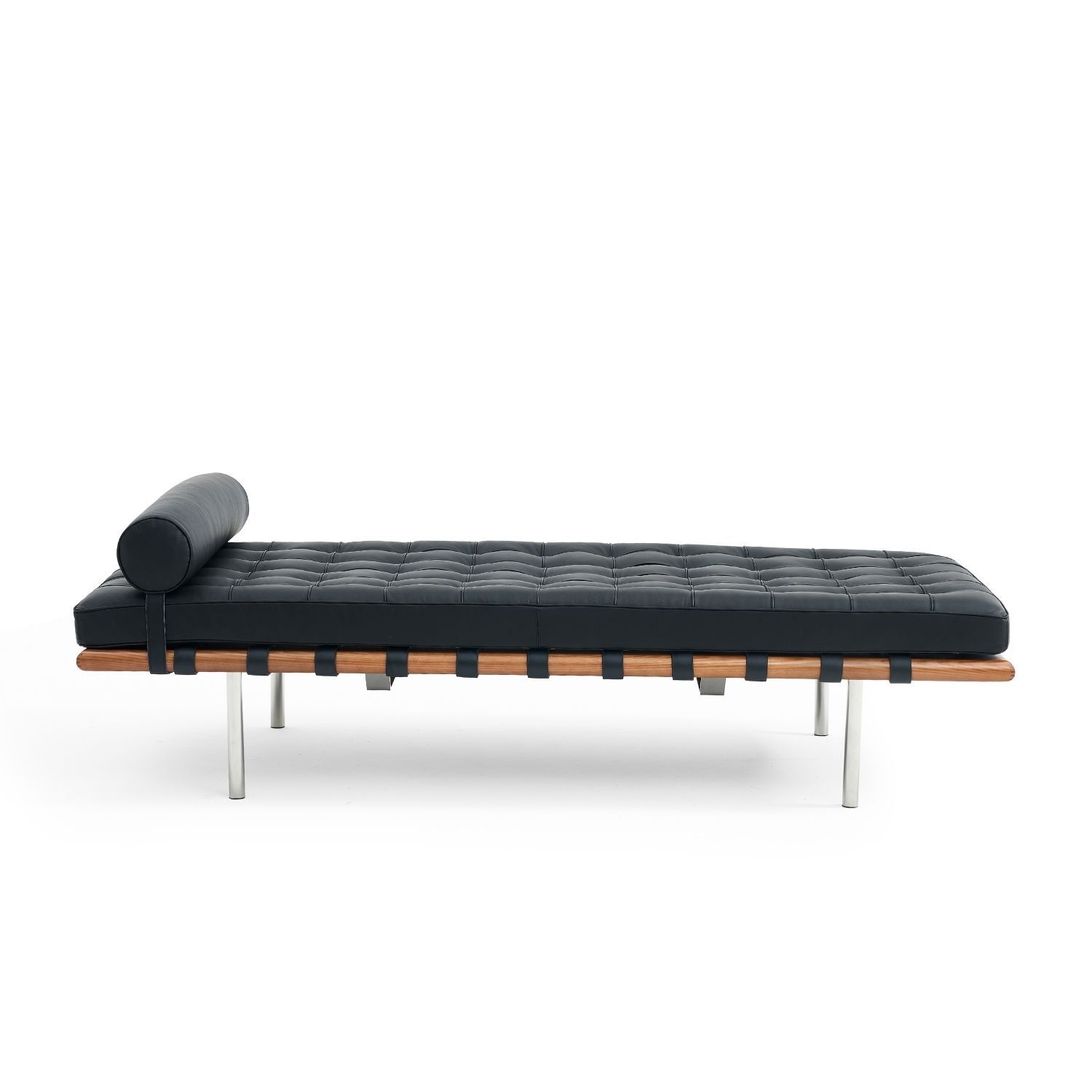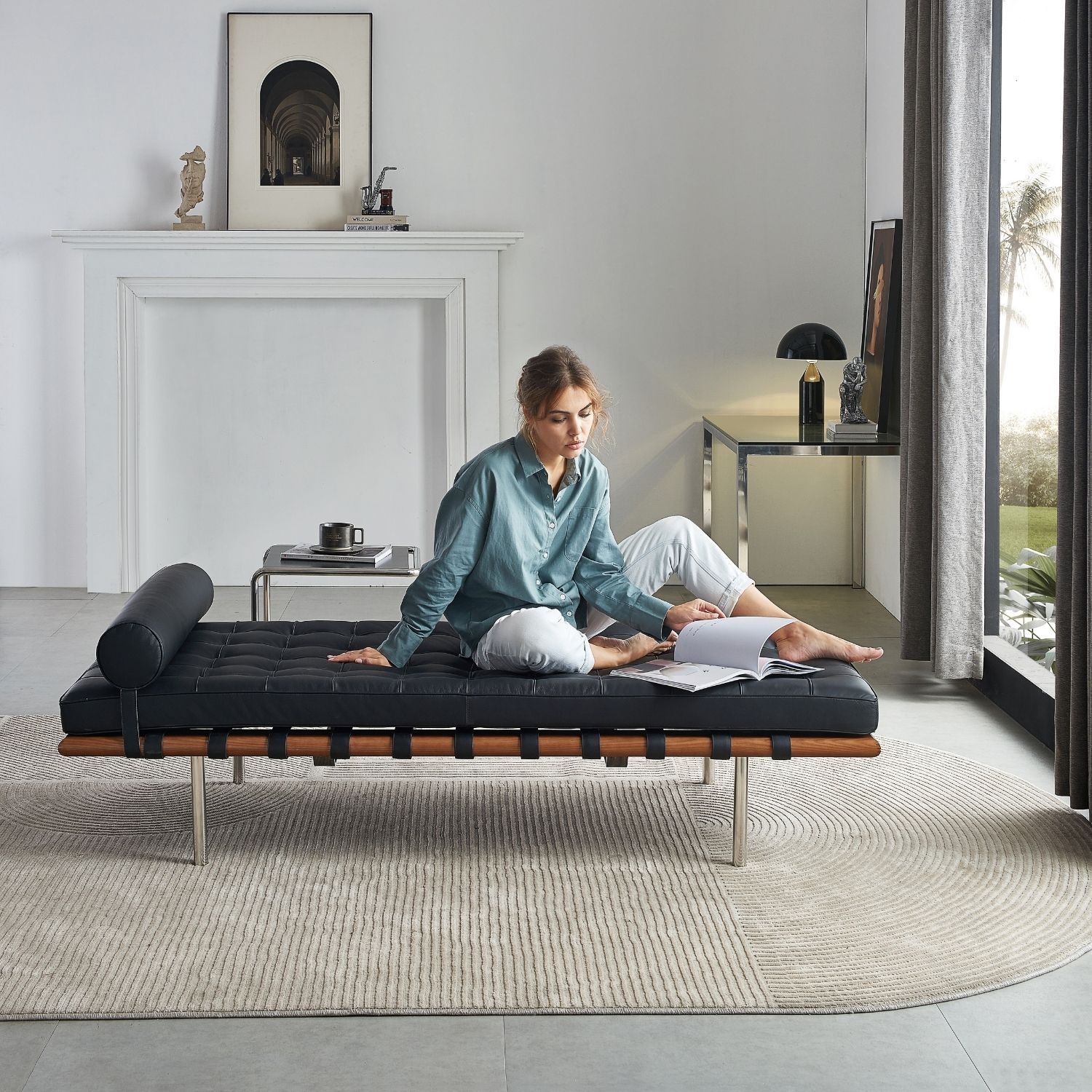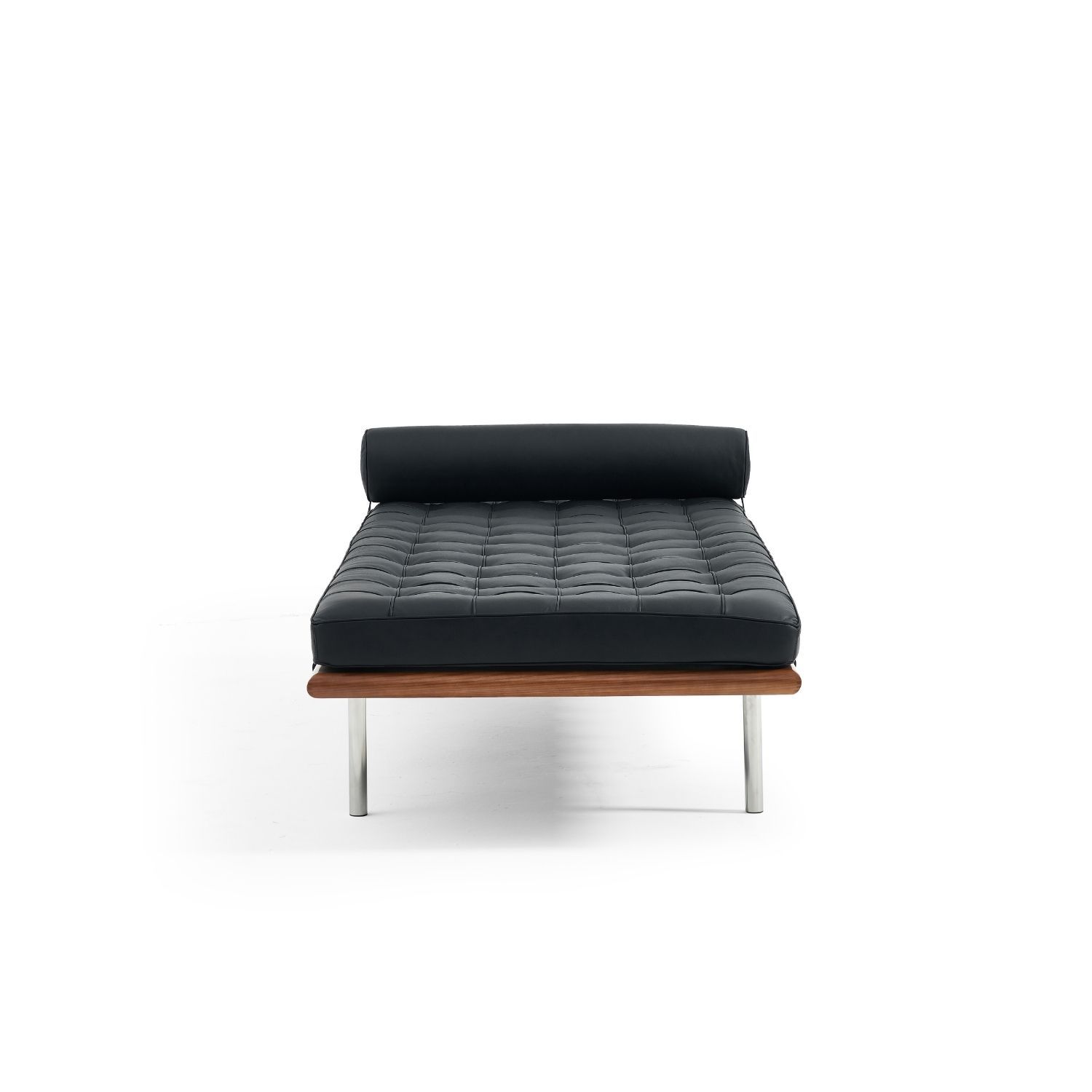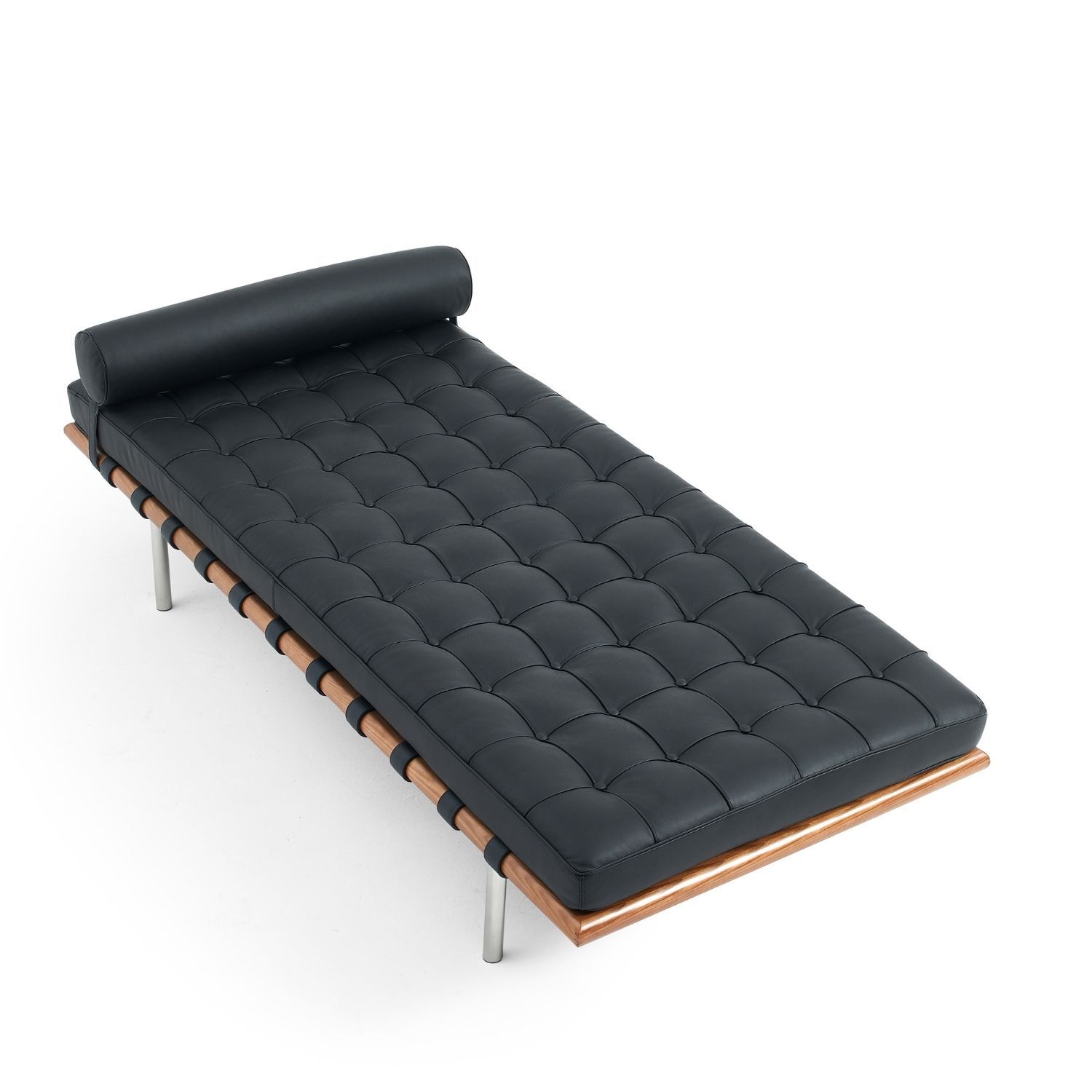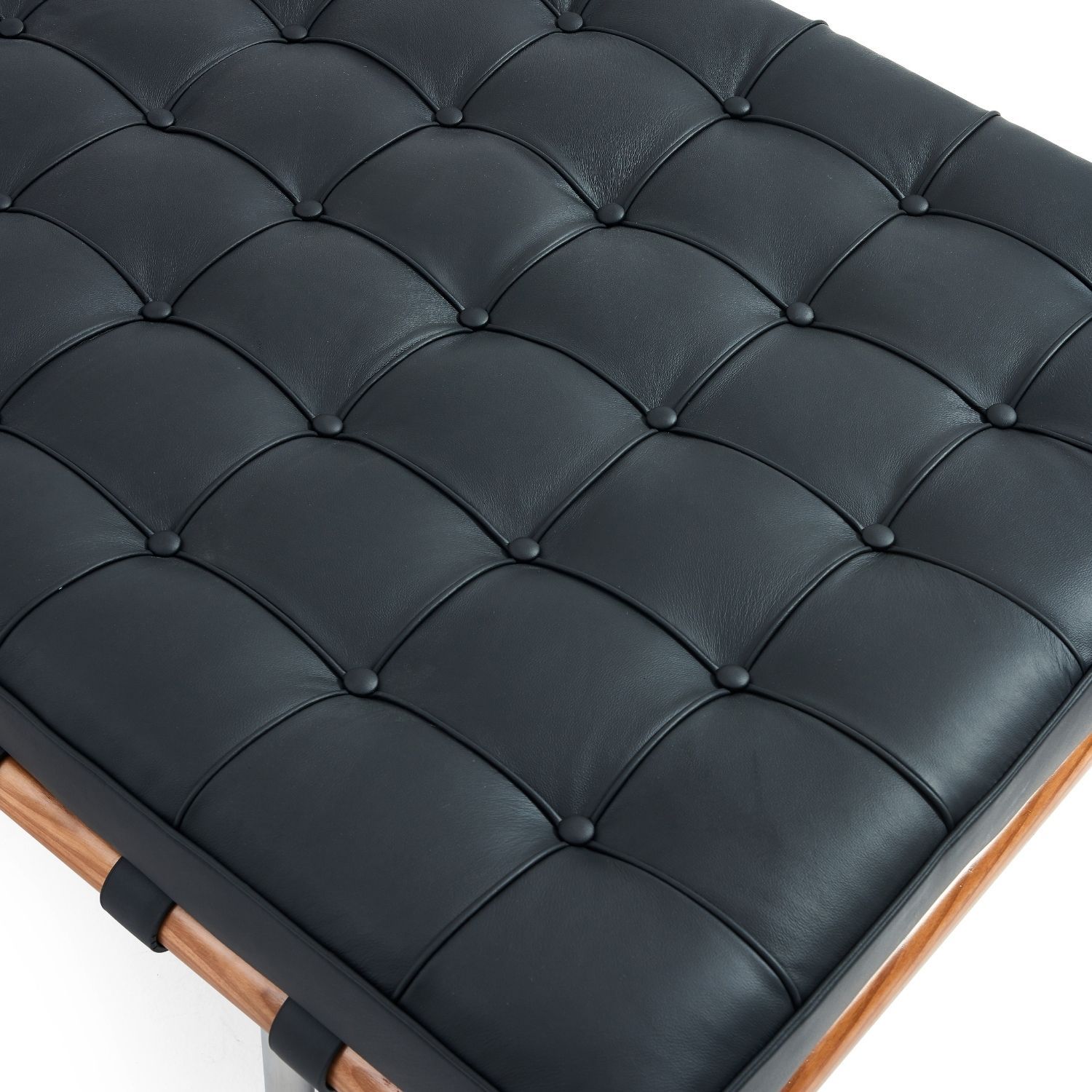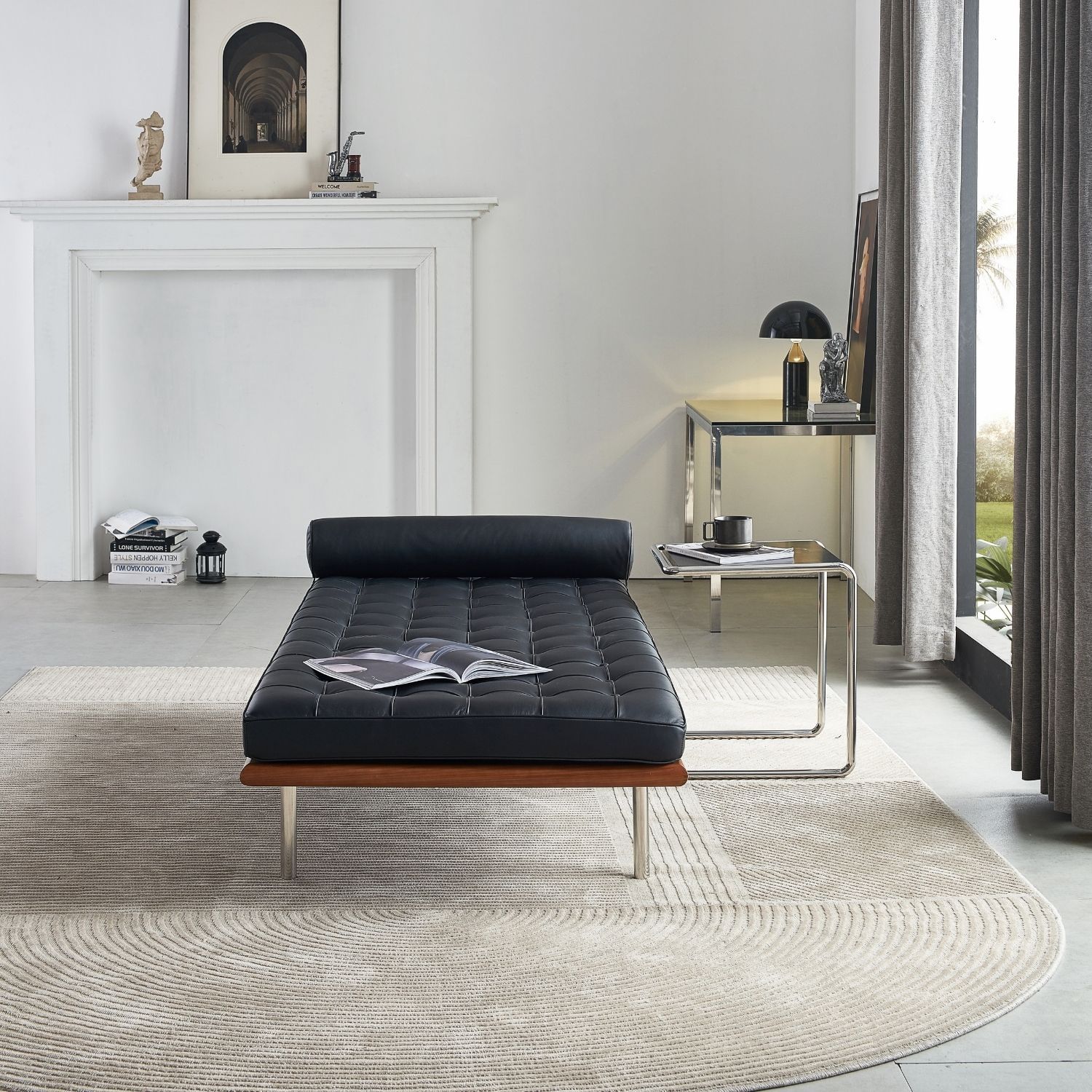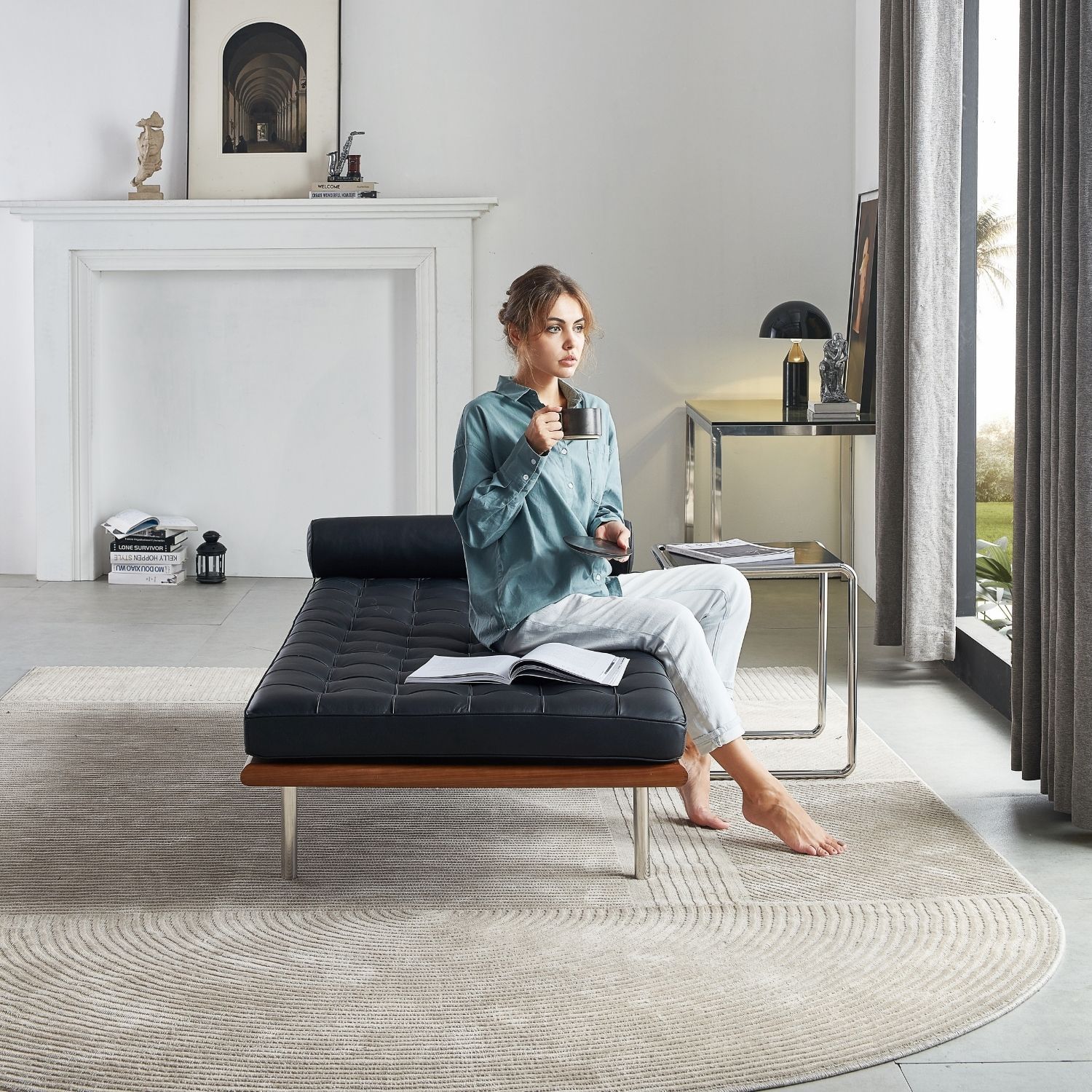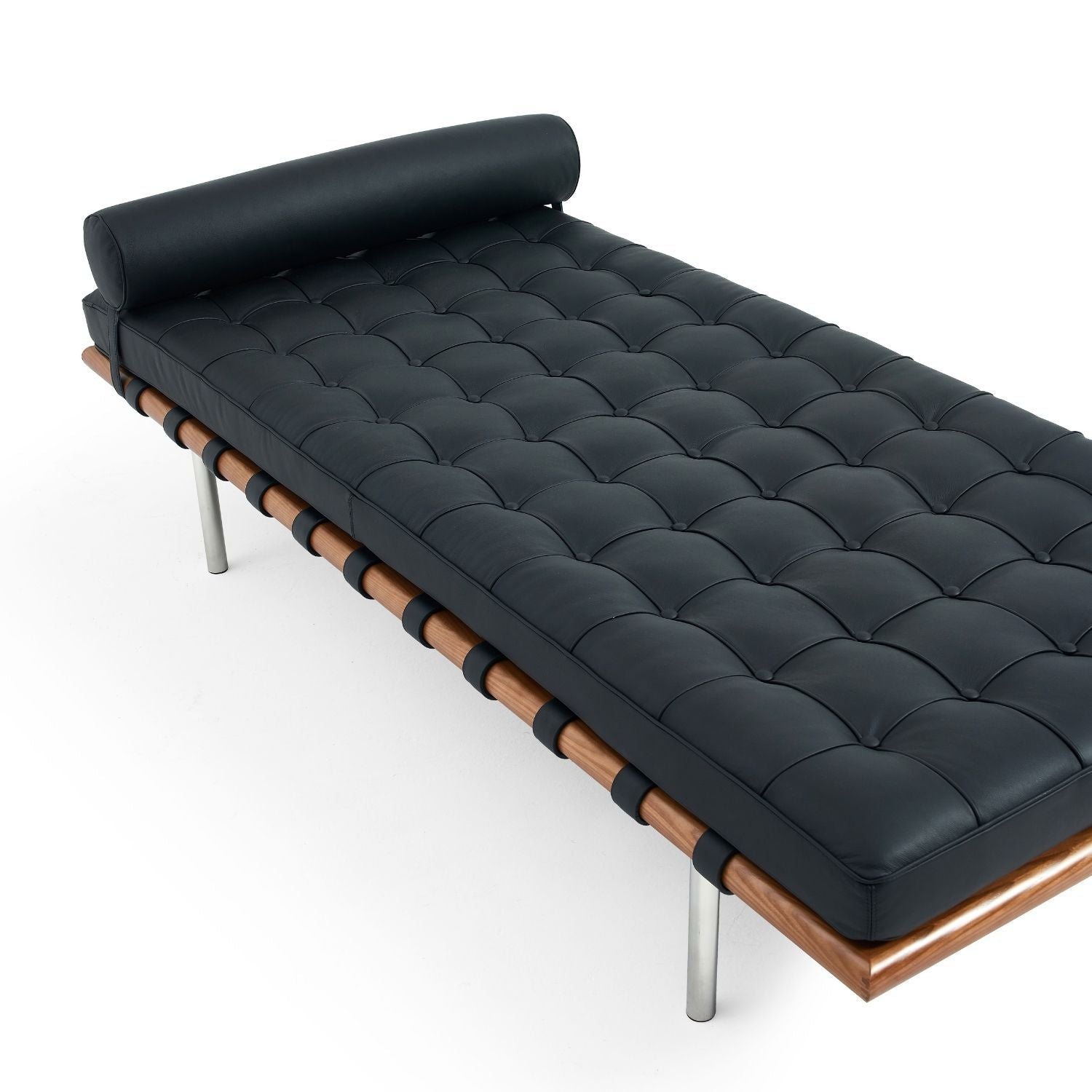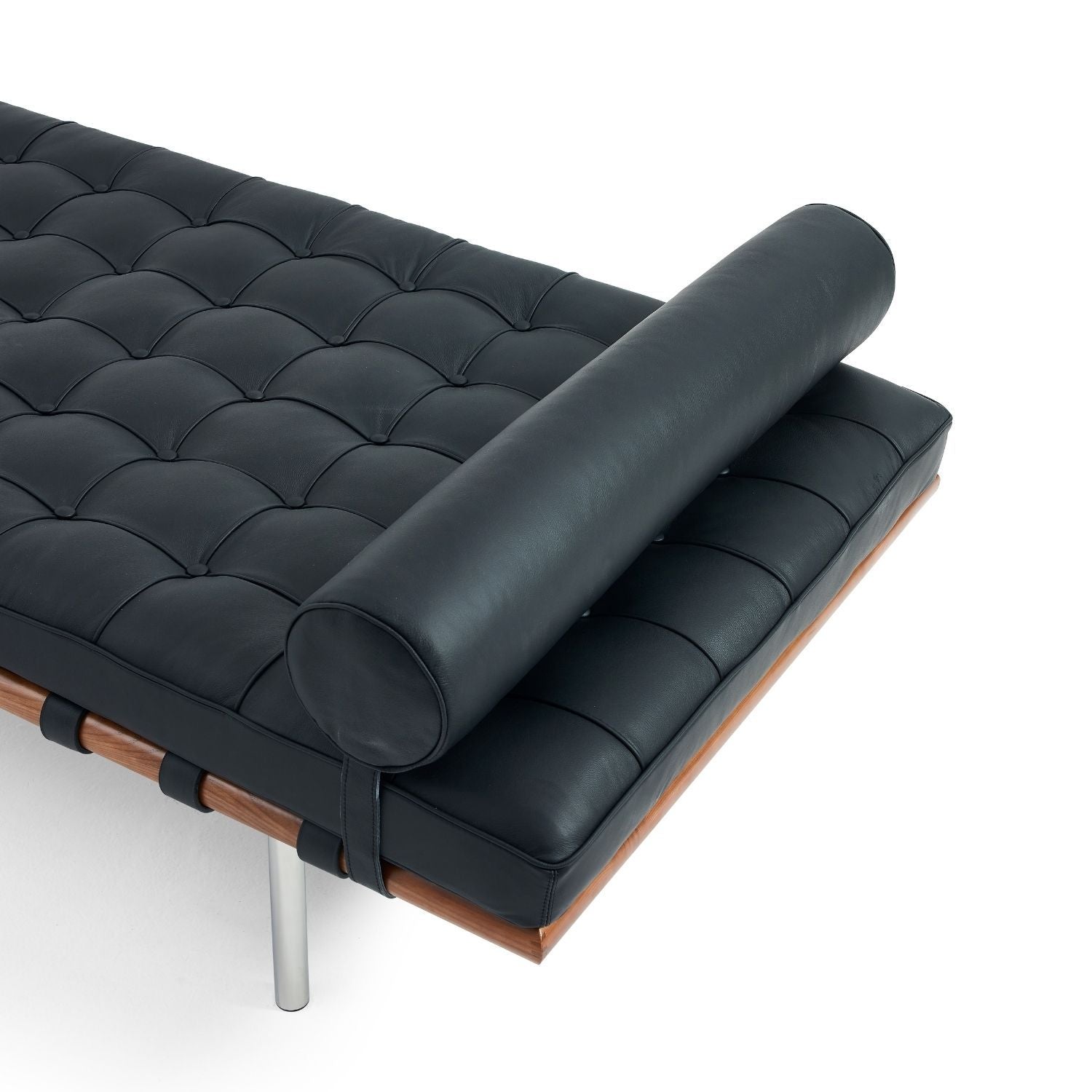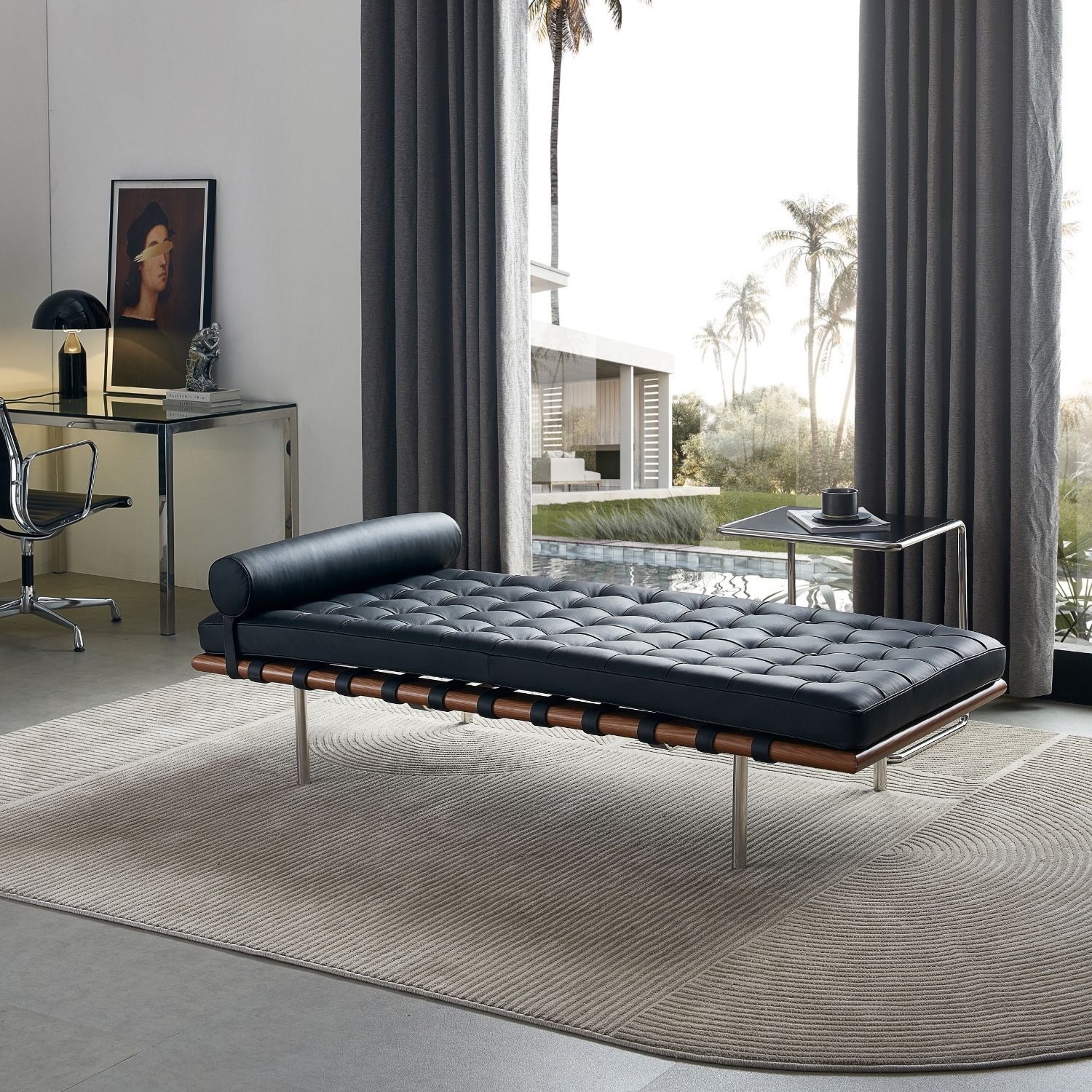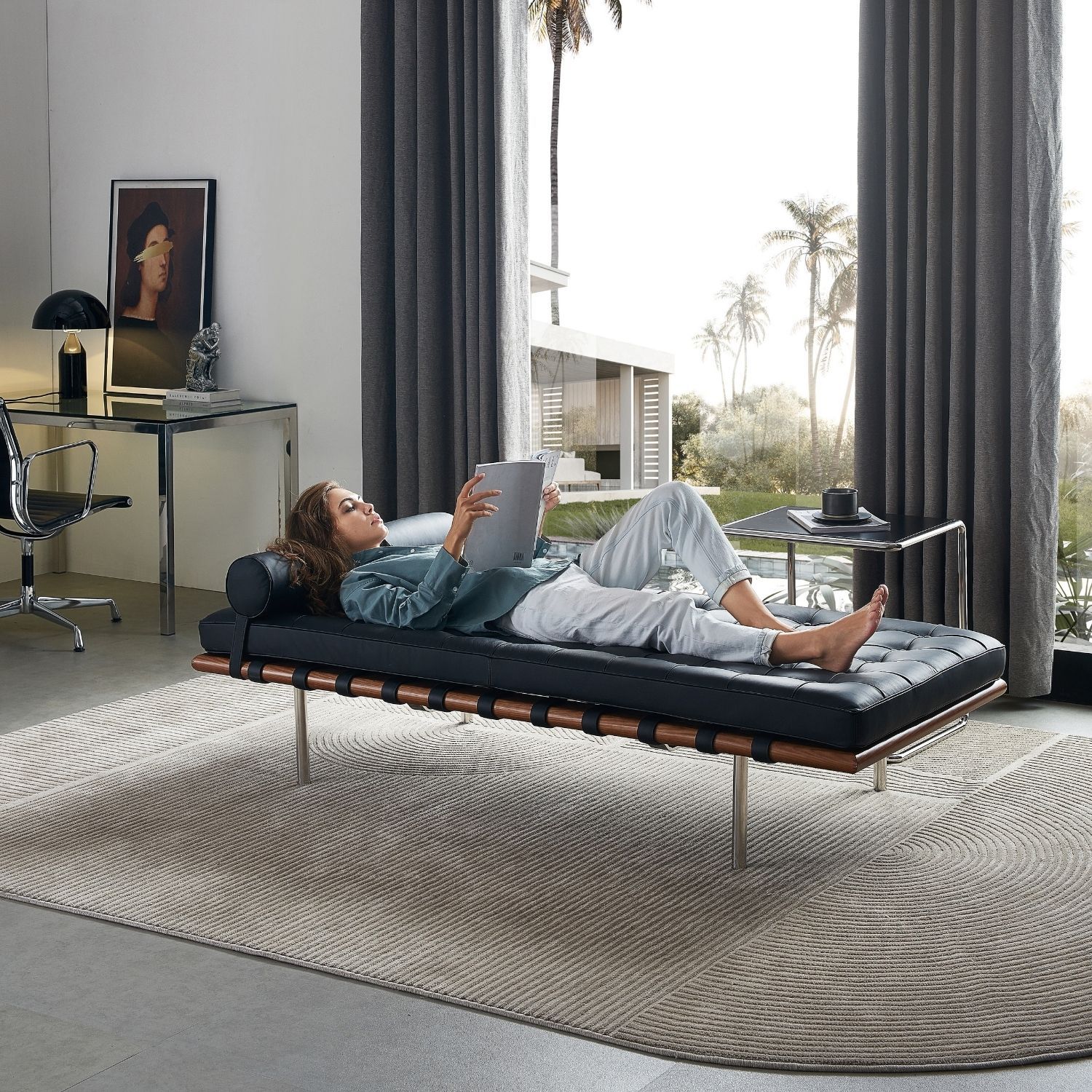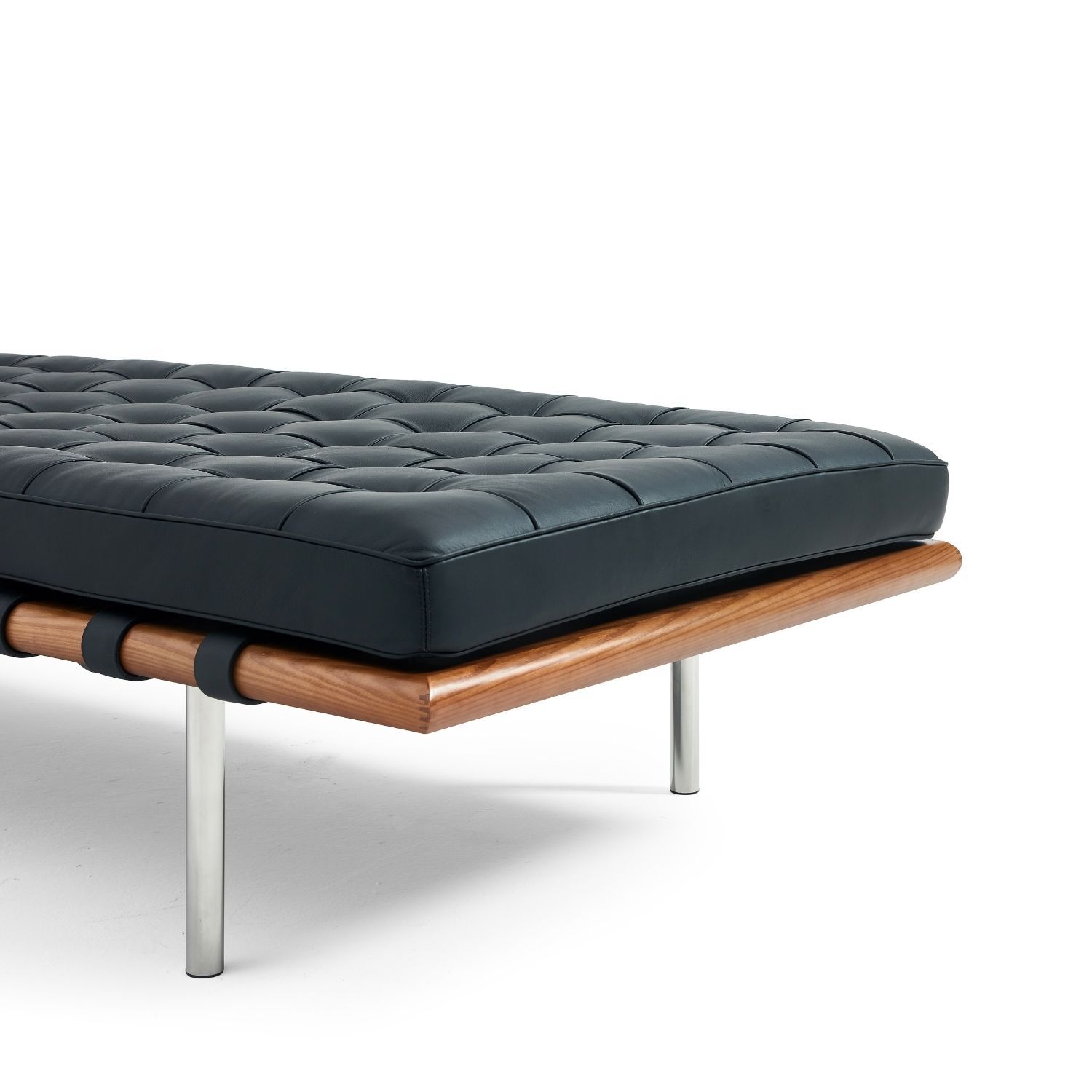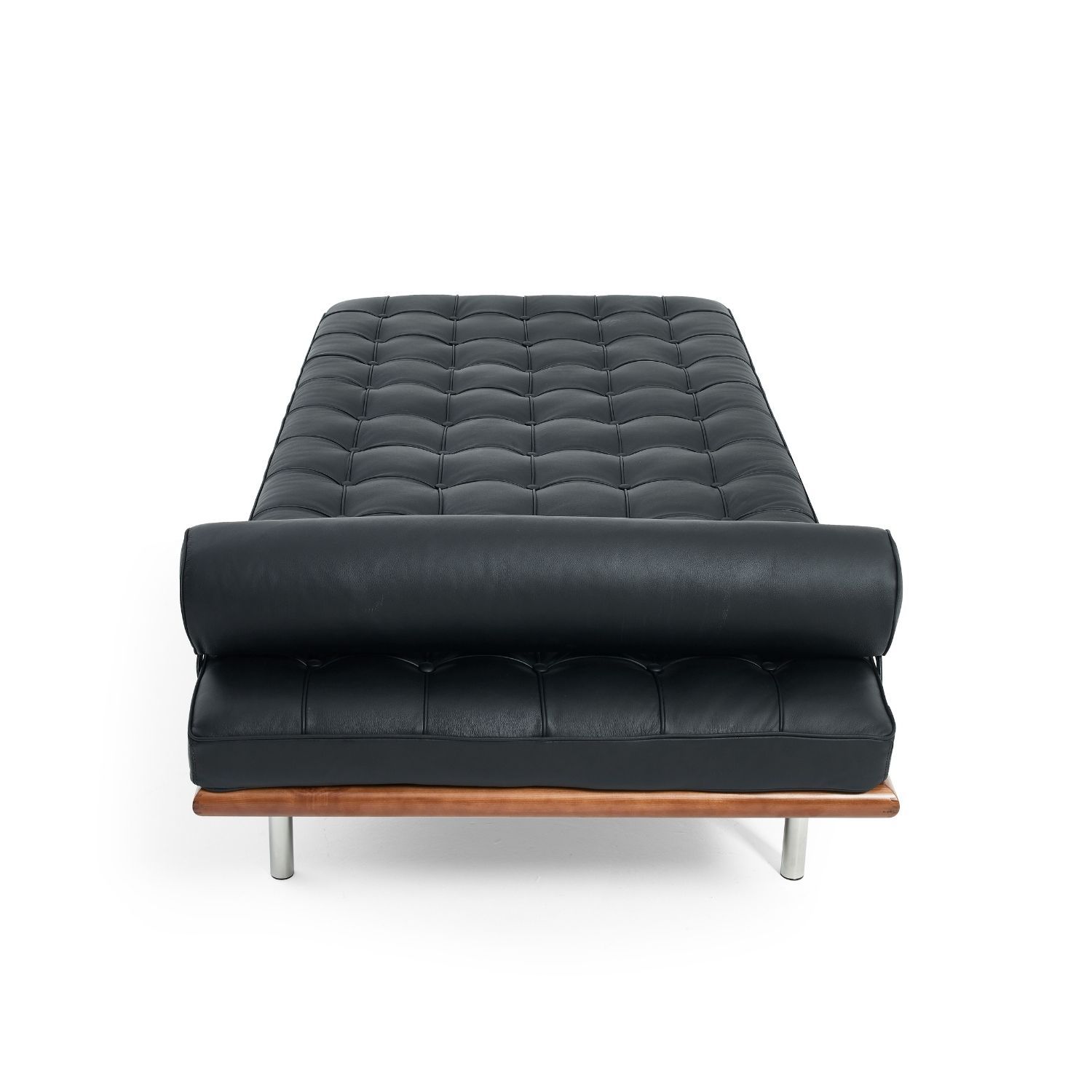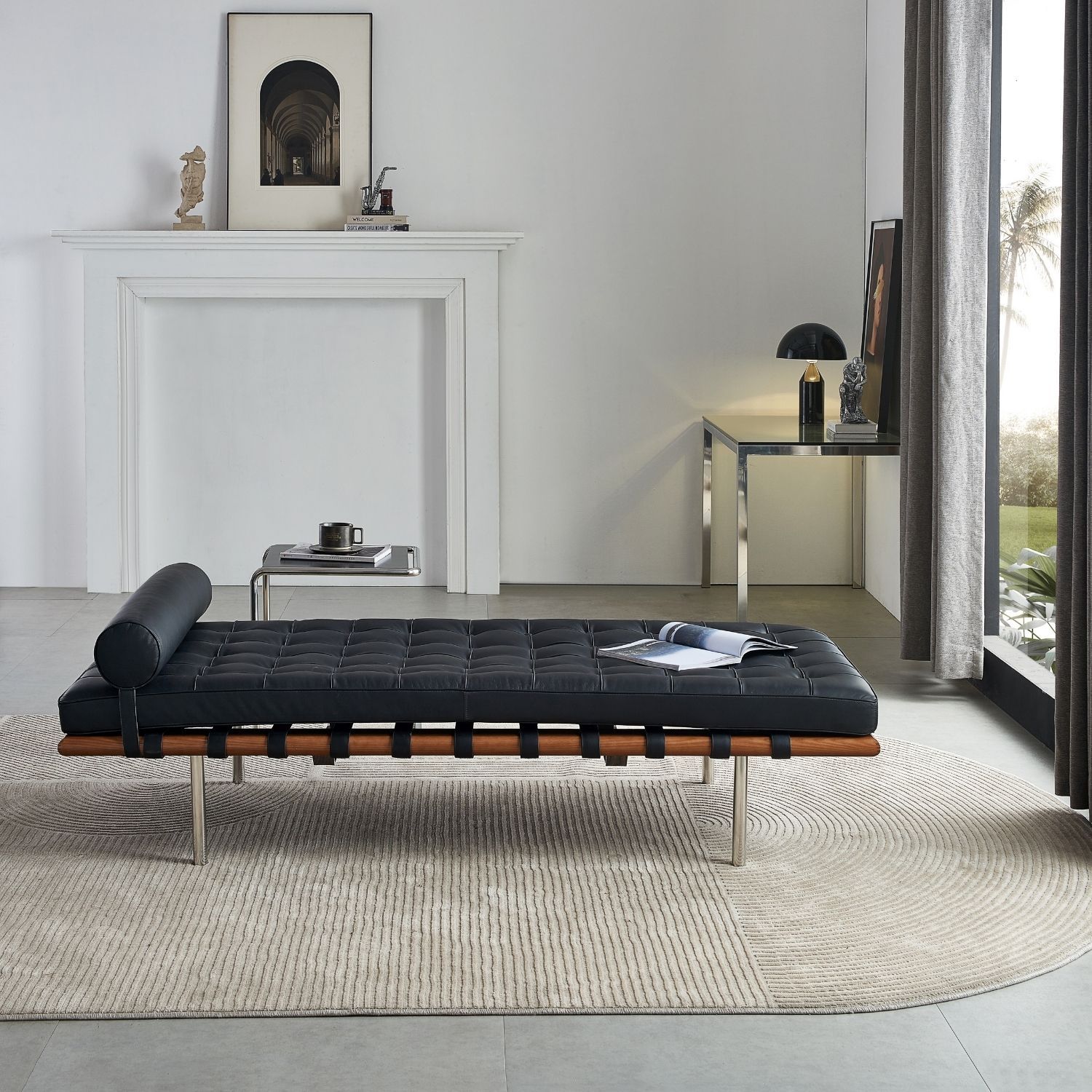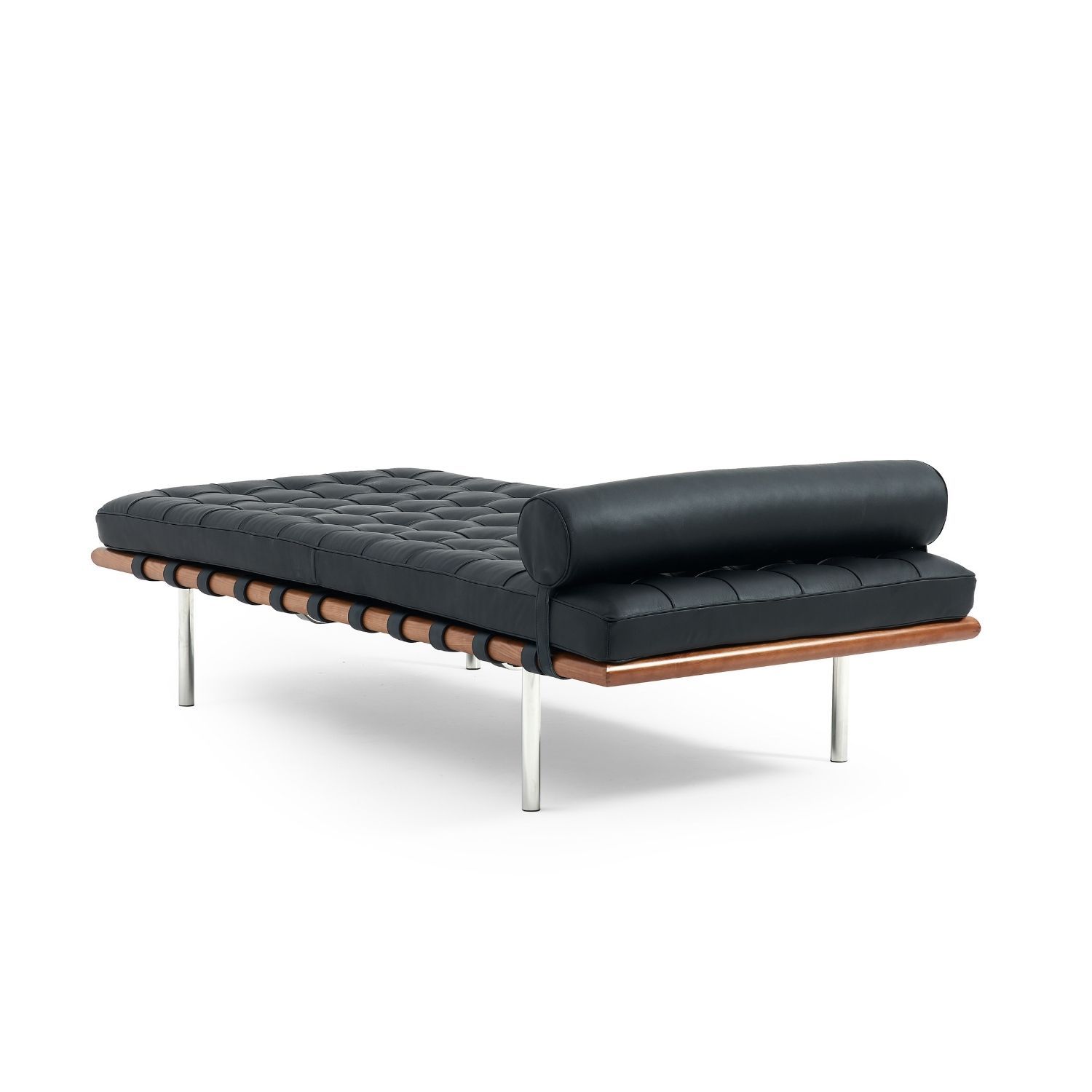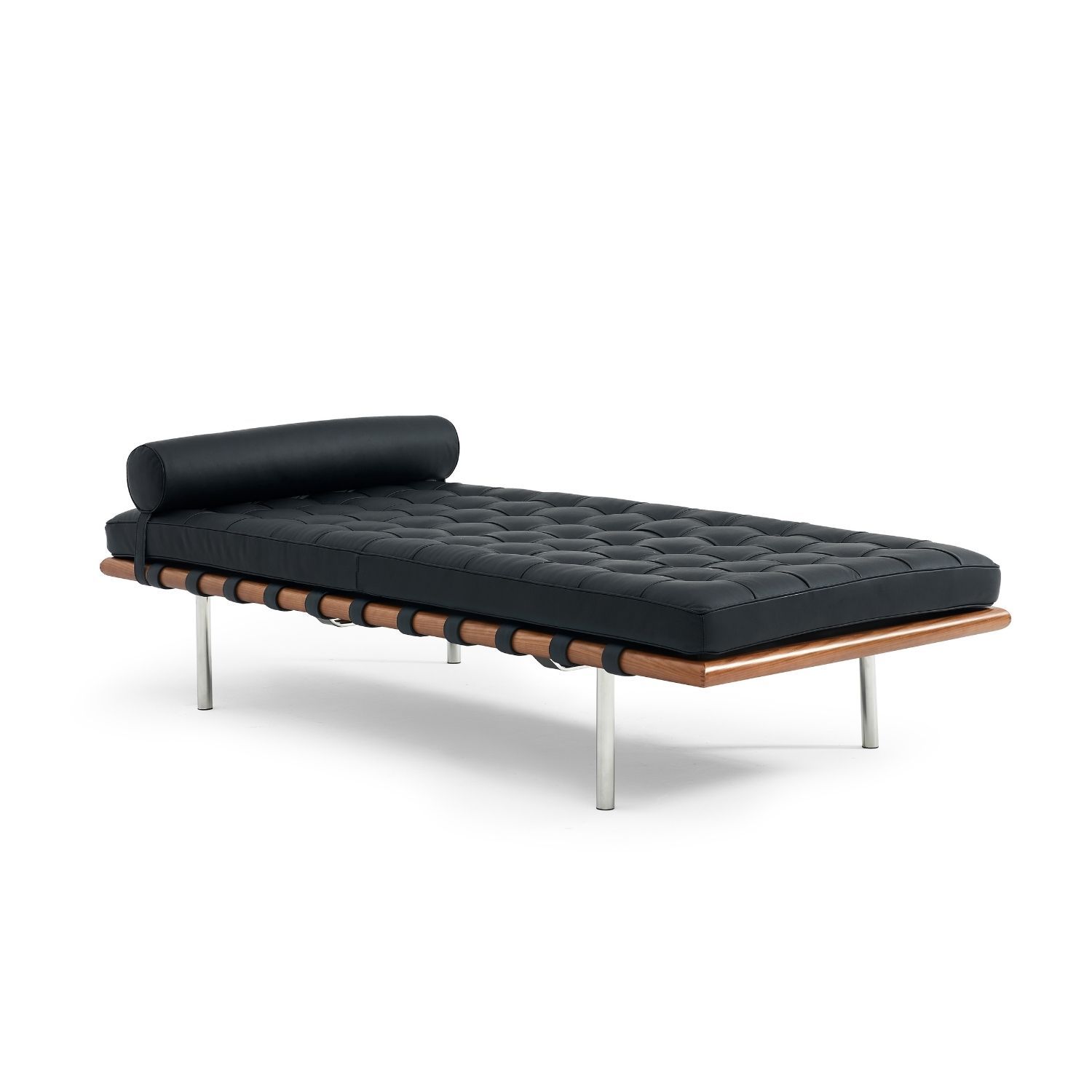 Edric Daybed
---
Add Protection Plan
What's covered
Length: 73"
Width: 33"
Height: 22"
Material: Genuine Leather
Cushioning: High-Density Foam
Frame: Walnut Color Wood Base
Legs: Stainless Steel
Durable and low maintenance, leather will stay looking great over time with proper care. Leather is generally easy to care for with a few simple steps and a quick easy maintenance routine.

To clean: Vacuum the upholstery moving it from left to right in short, overlapping lines. Apply commercial leather cleaner as directed on its original packaging.

For spills: Leather can stain, especially with liquids so be sure to attend to any spills quickly. For water-based spills wipe clean with a white cloth that is dampened with distilled water, then let air dry.

For more stubborn stains, combine mild detergent with distilled water. Dampen a clean cloth or sponge with this mixture and apply gently to the spill. Pat dry with a clean, dry cloth.

Oil stains should be blotted with a dry, clean, white cloth. Excel oil will dissipate over time. If the stain causes discoloration, you may consider a leather degreaser to reduce the appearance of the stain.

To maintain: A leather conditioner will keep your leather soft and supple over time. We recommend applying a conditioner every 6 to 12 months to help your leather furniture maintain its natural oils.
Carton Size: 35"W x 81"L x 9"H Inch
Cartons Weight: 83.78 lbs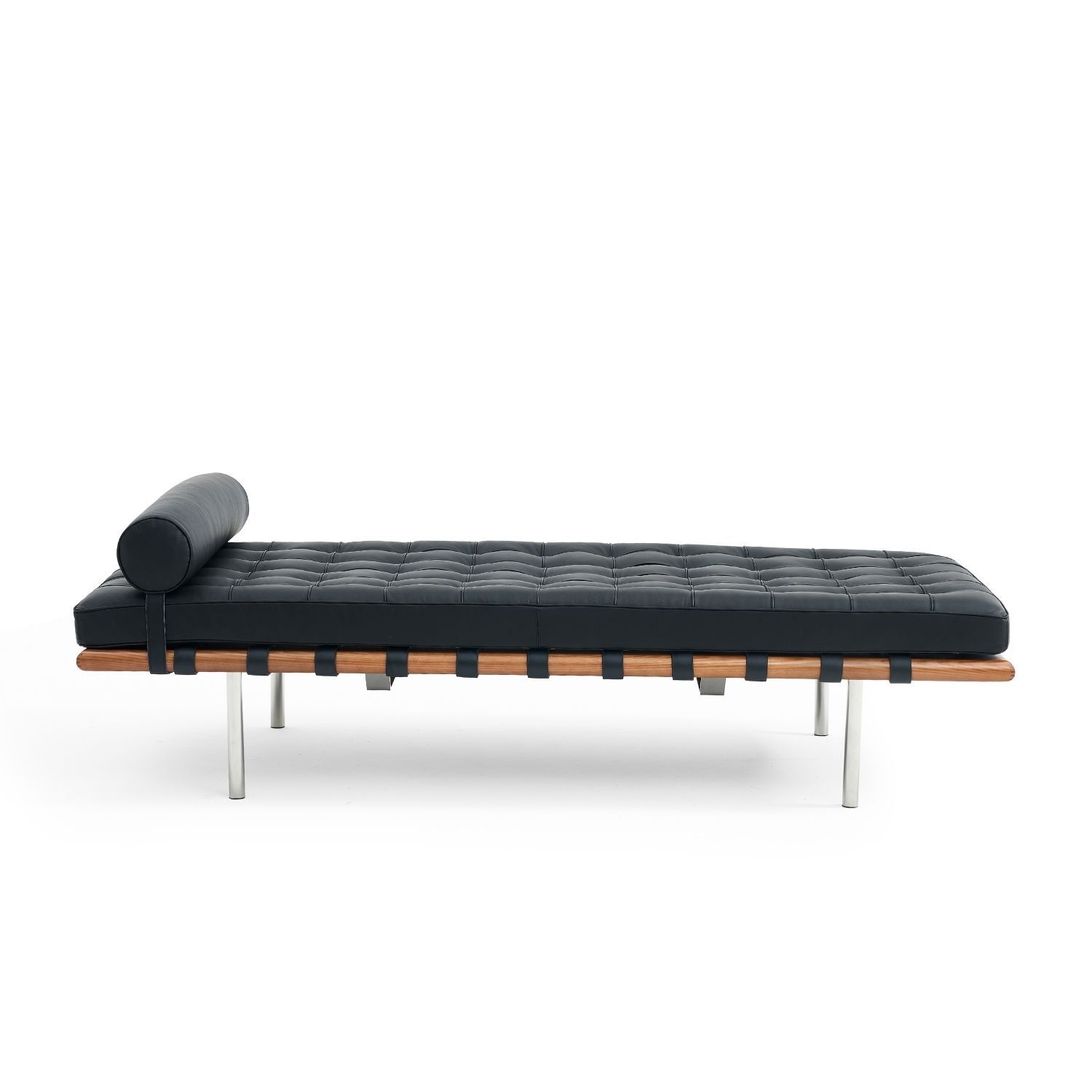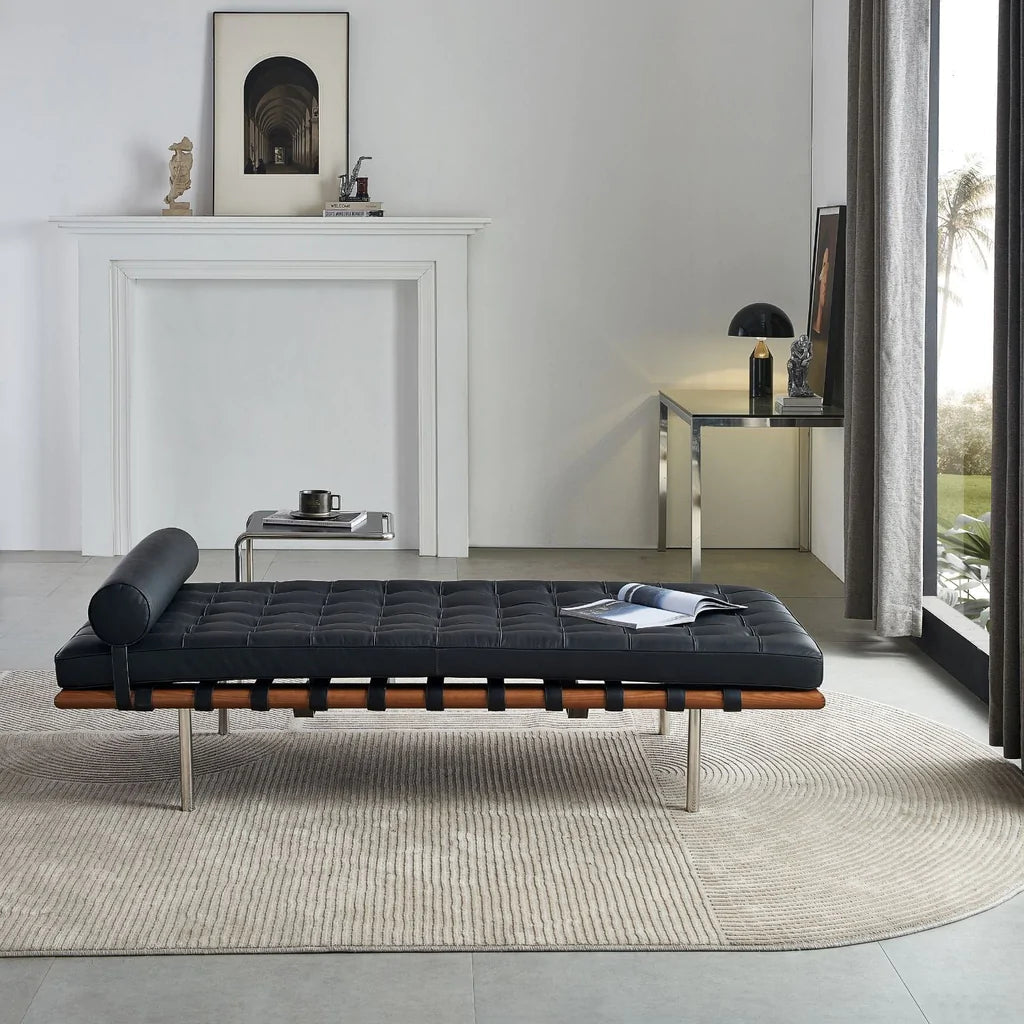 An iconic design that's comfy enough for an afternoon nap
Mario Capasa's take on this striking silhouette is a reinvention of a classic. Seamlessly incorporating stainless steel, soft leather, and rich walnut-stained wood this modern daybed is a showstopper. It's easy to clean and built to last. Place it in your living room, entryway, or bedroom — anywhere you need an extra seat. This leather daybed comes with an adjustable bolster pillow making it a one-stop shop for disco naps.

A minimal moment
This iconic leather daybed is the ultimate in fuss-free design.
In Real Life
Video taken by an iphone 12. No filters, No edits.
Removable pillow
Place it wherever you like.
Easy to clean
Just wipe with a damp cloth and leather care products.
Dimensions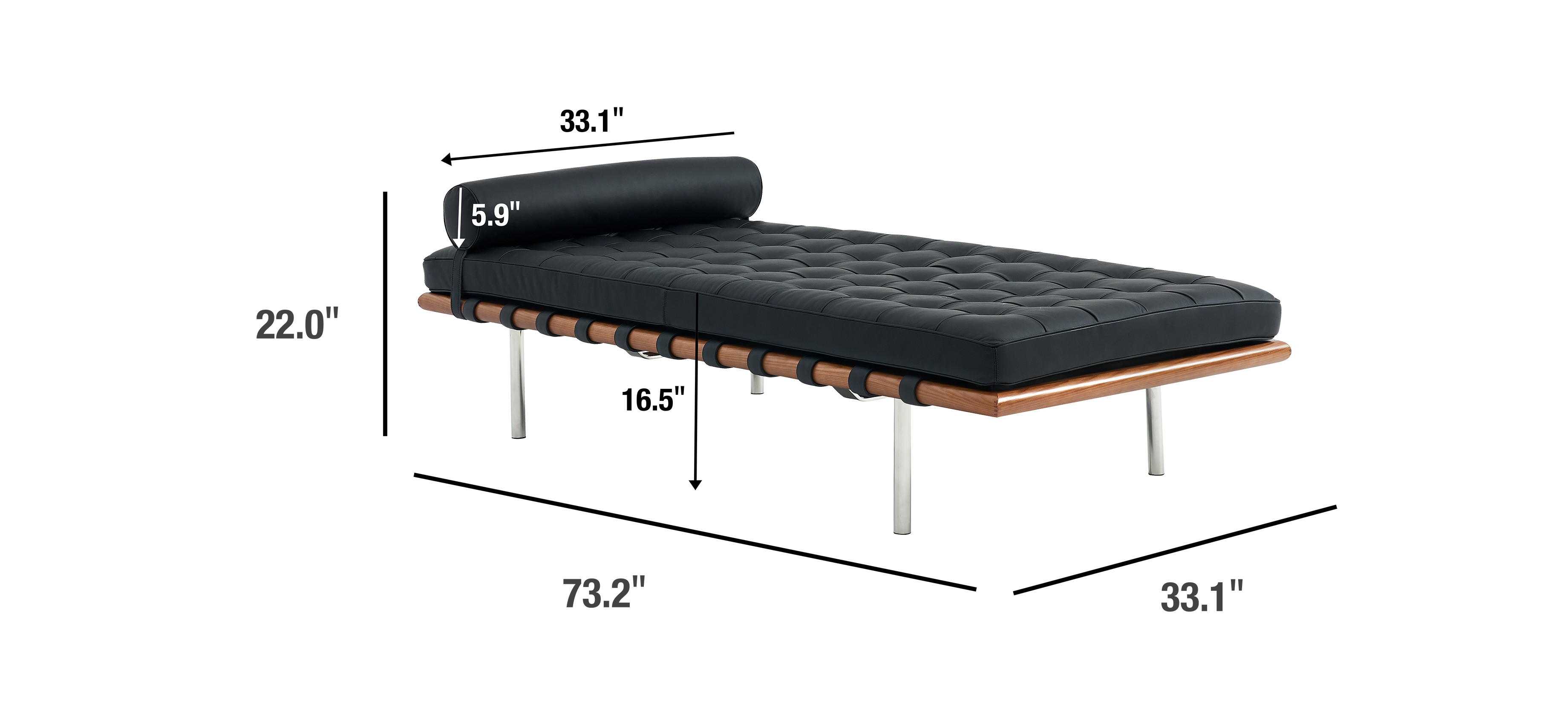 Dimensions
Length: 73"
Width: 33"
Height: 22"
This product has no reviews yet.