Buy 2 Get 1 Free
Fantasy Bed
---
Add Protection Plan
What's covered
Pickup available at Kapolei Warehouse
Usually ready in 2-4 days
Frame: Pine Wood
Filling: 1x layer HD dense foam, 1x layer HD soft foam, Synthetic feather Filling
Fabric: Performance Leather
Performance Leather is generally easy to care for with a few simple steps and a quick and easy maintenance routine

To clean: Vacuum the upholstery moving it from left to right in short, overlapping lines. You will typically want to vacuum daily to protect the material from dust and debris. This material is spot-clean only. Do not wash these covers in the washing machine.

Treat stains: Use a clean, dry cloth to dab and lift away any stains. Do not rub a stain in or push it further into the fabric. For water-based spills, use a white cloth dampened with distilled water then let air dry. For more stubborn stains, you may need to use a mild detergent diluted with distilled water. Dampen a clean cloth or sponge with this mixture and apply gently to the spill. Remove the detergent mixture with a damp cloth, pat dry with a clean dry cloth.
King
Carton Size
Headboard: 85" x 12" x 38"
Base: 85" x 12" x 11"
Slat Frame: 81" x 77" x 2"
Carton Weight: 209 lbs

Queen
Headboard: 70" x 13" x 39"
Base: 86" x 12" x 11"
Slat Frame: 79" x 60" x 2"
Carton Weight: 170.6 lbs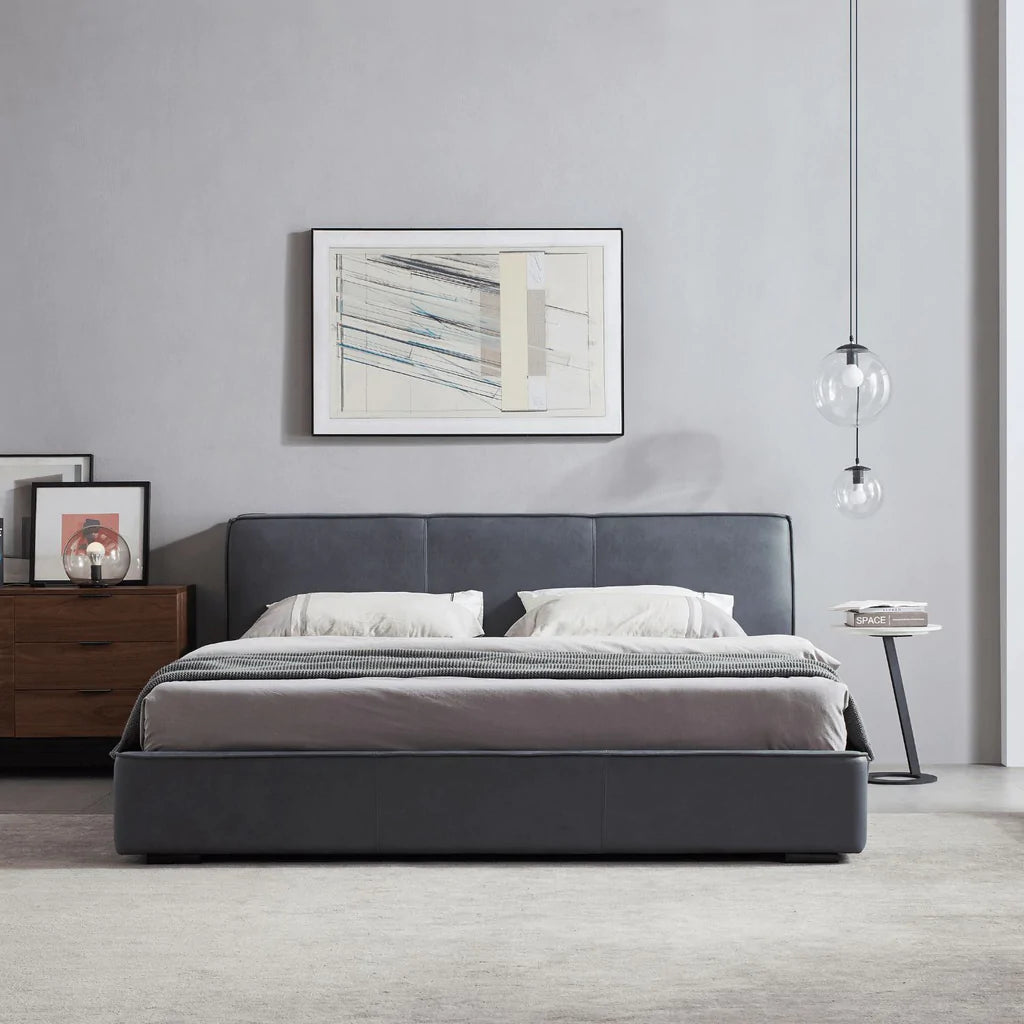 Effortless design | luxurious fabrics
You're not dreaming! Mario Capasa stripped complex patterns and jagged edges to design the ultimate contemporary bedroom suite. Using anti-scratch technical leather that's 14 times more durable, cushioned luxuriously with feathers and HD memory foam. The fantasy bed will add luxury and style to your space giving you a reason to fantasize over a good night sleep.

Italian design
An award-winning 2020 Mario Capasa design from Milan – plush, coated in vegan leather, and undeniably luxurious.
In Real Life
Video taken by an iphone 12. No filters, No edits.
Easy assembly
Good news – this bed isn't just a dream to sleep on, but to assemble too.
Designed to last
Stain-proof, water-resistant, and anti-scratch technical leather – 14 times more durable than real leather, and pet-friendly!
Dimensions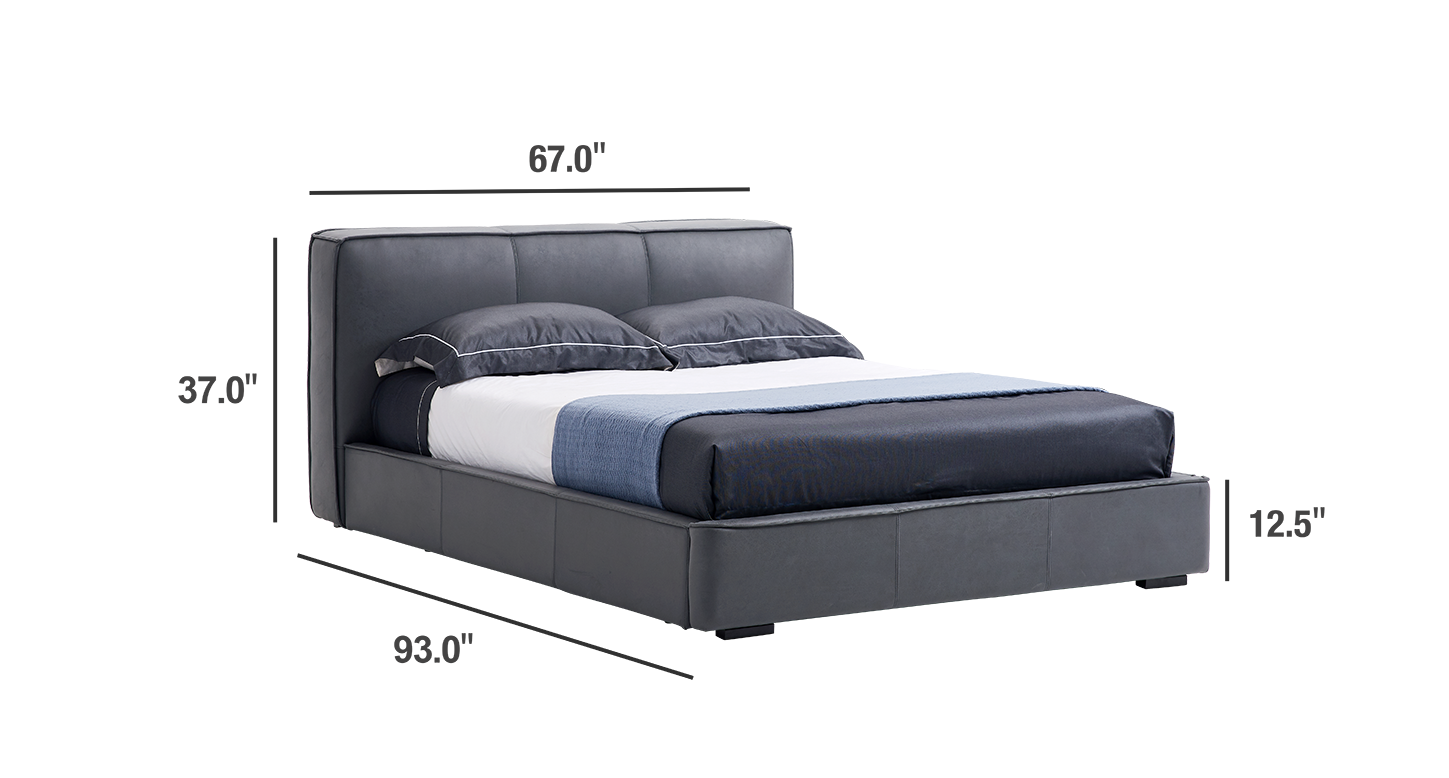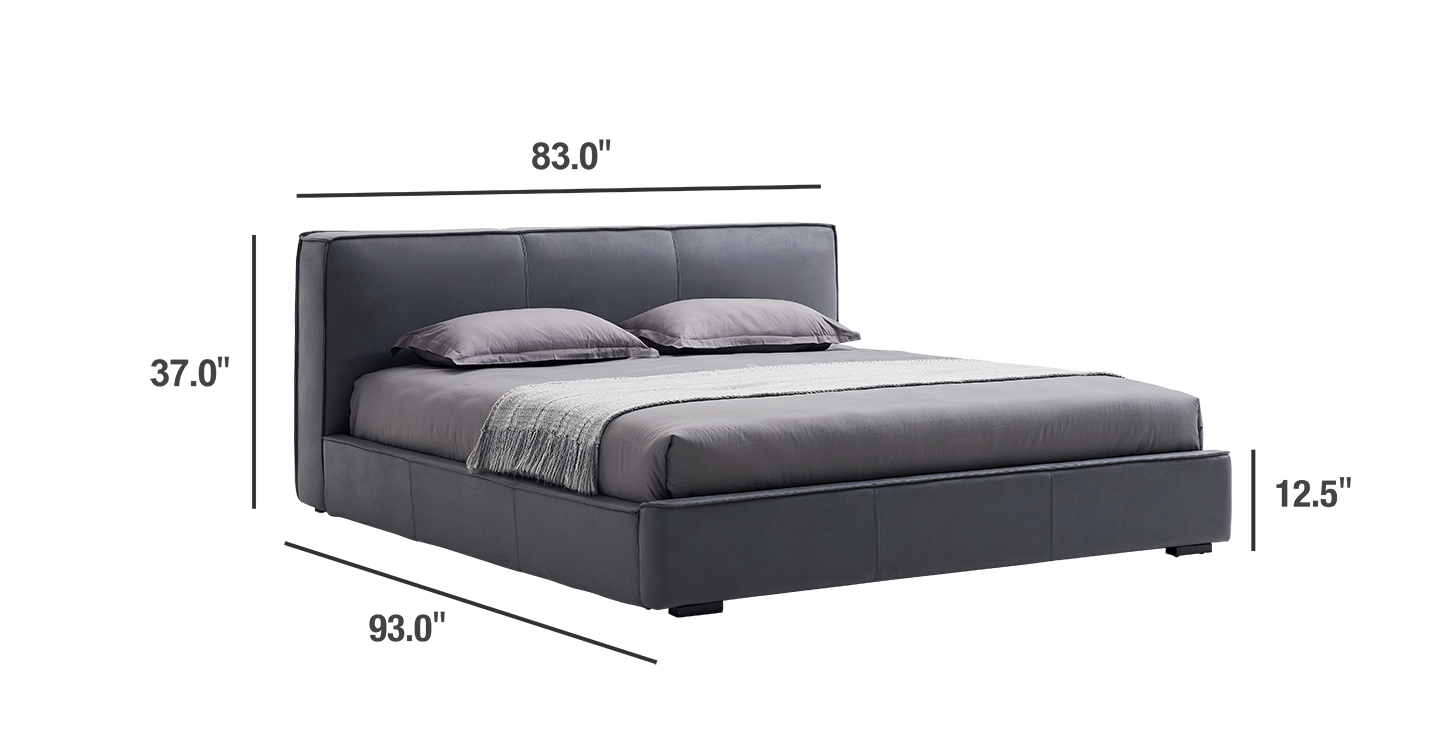 Dimensions
Queen
Width: 67"
Length: 93"
Height: 37"
Base with Leg: 12.5 Inch

King
Width: 83"
Length: 93"
Height: 37"
Base with Leg: 12.5"
This product has no reviews yet.