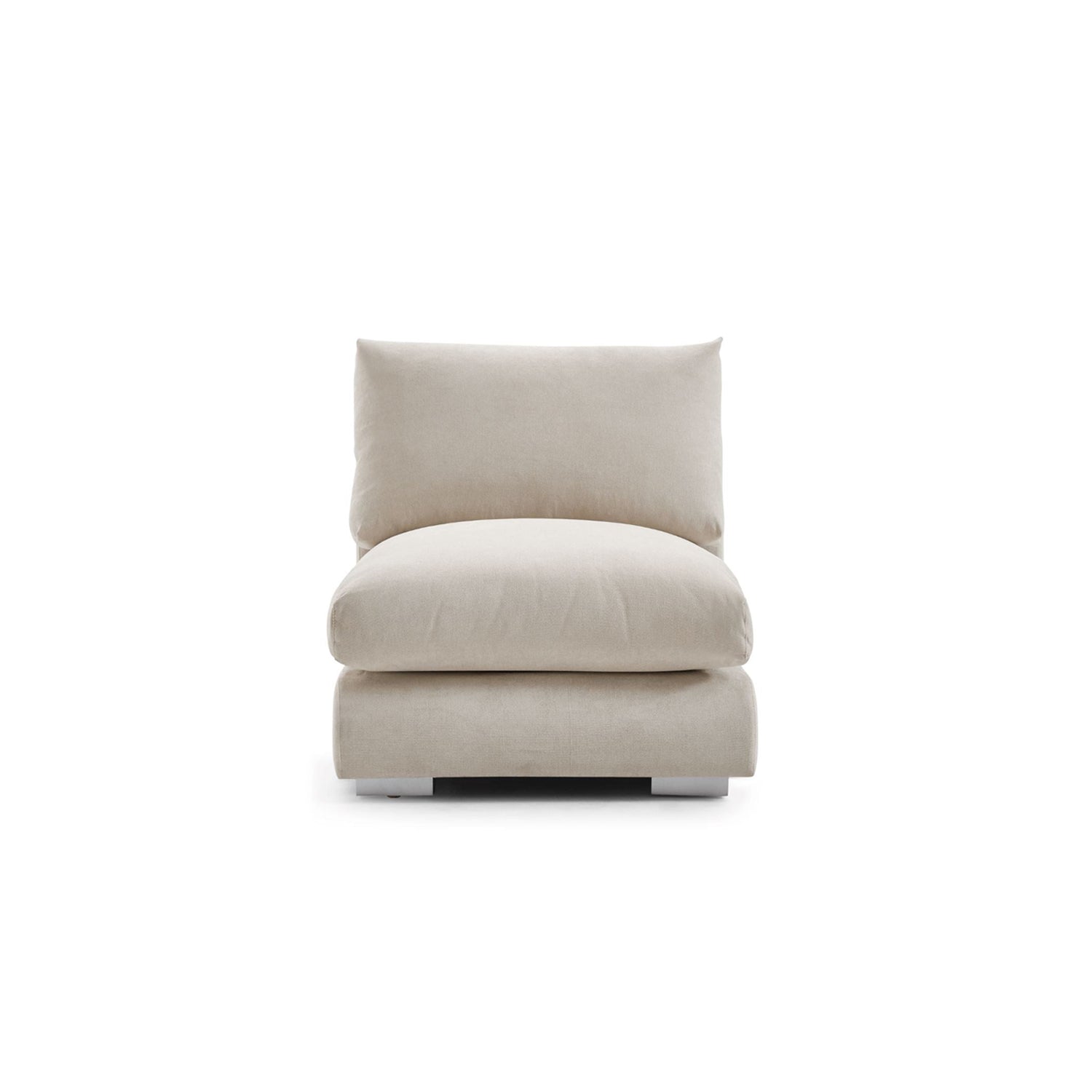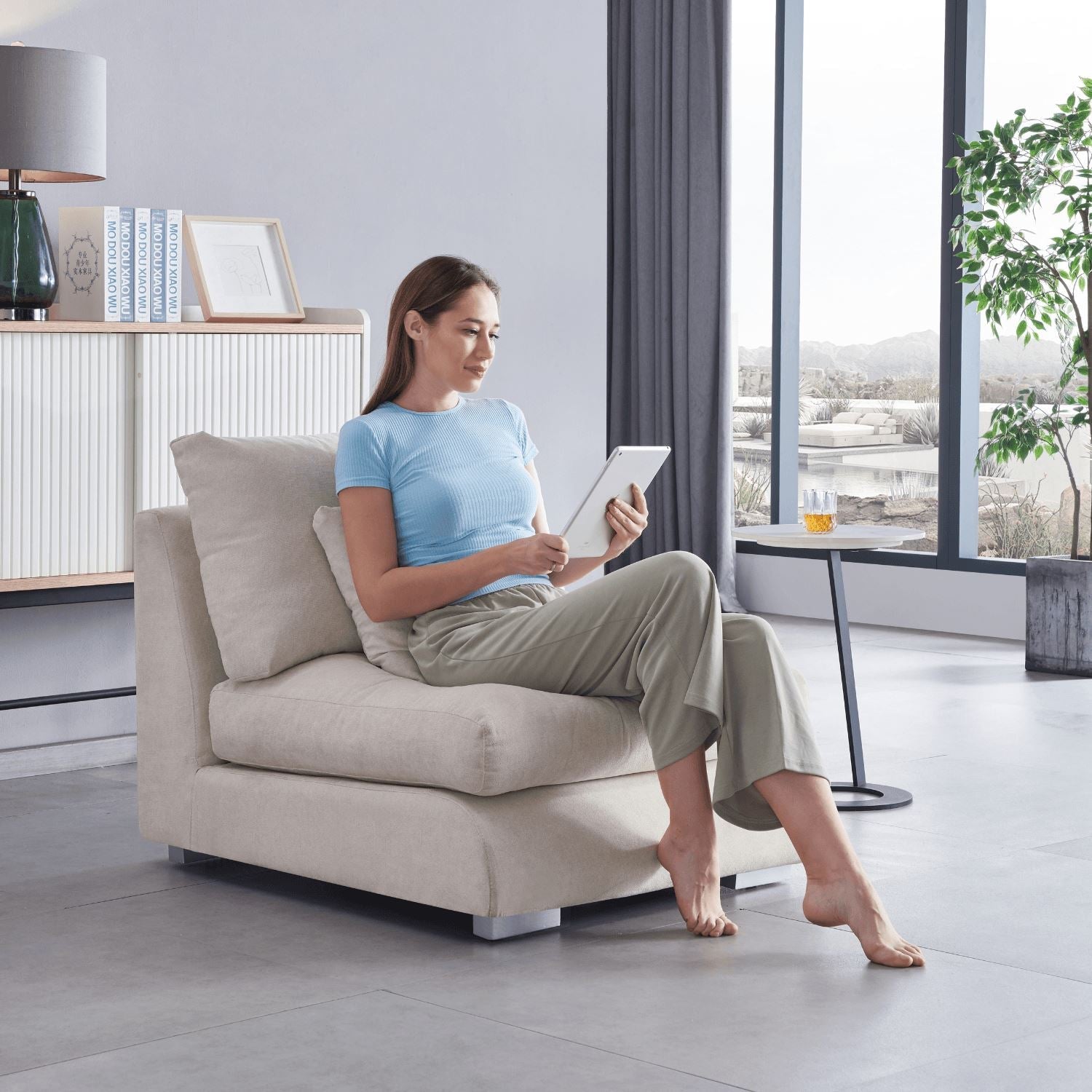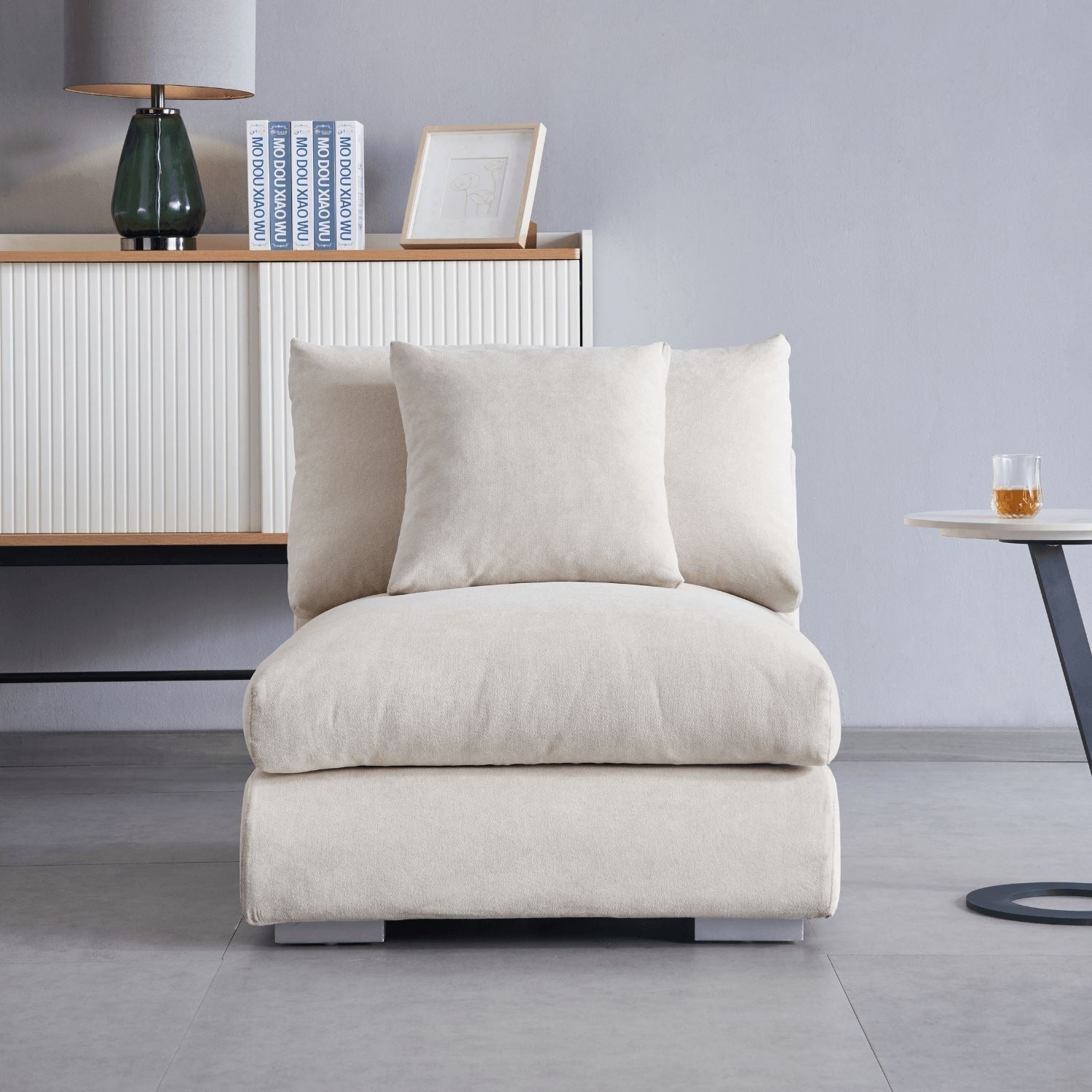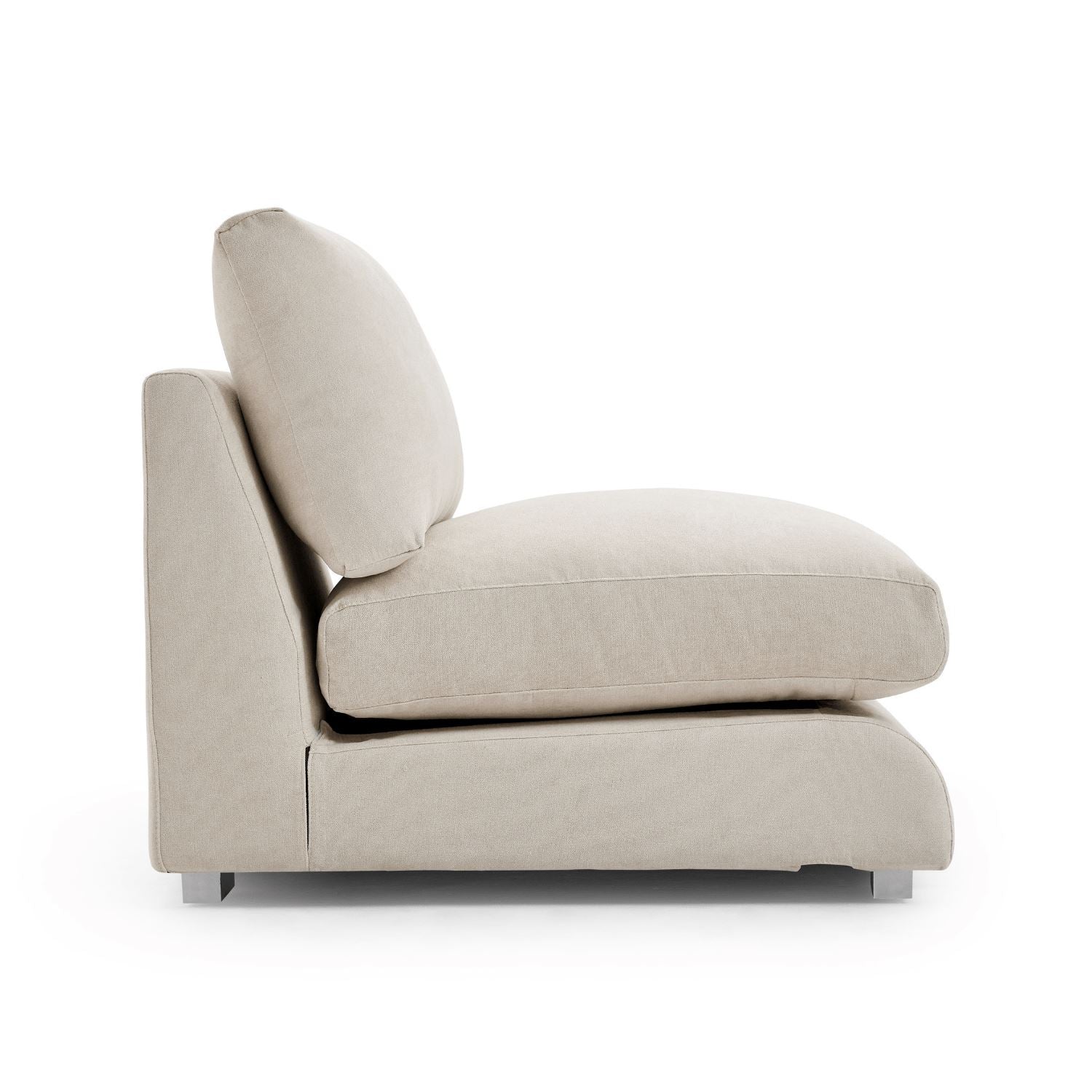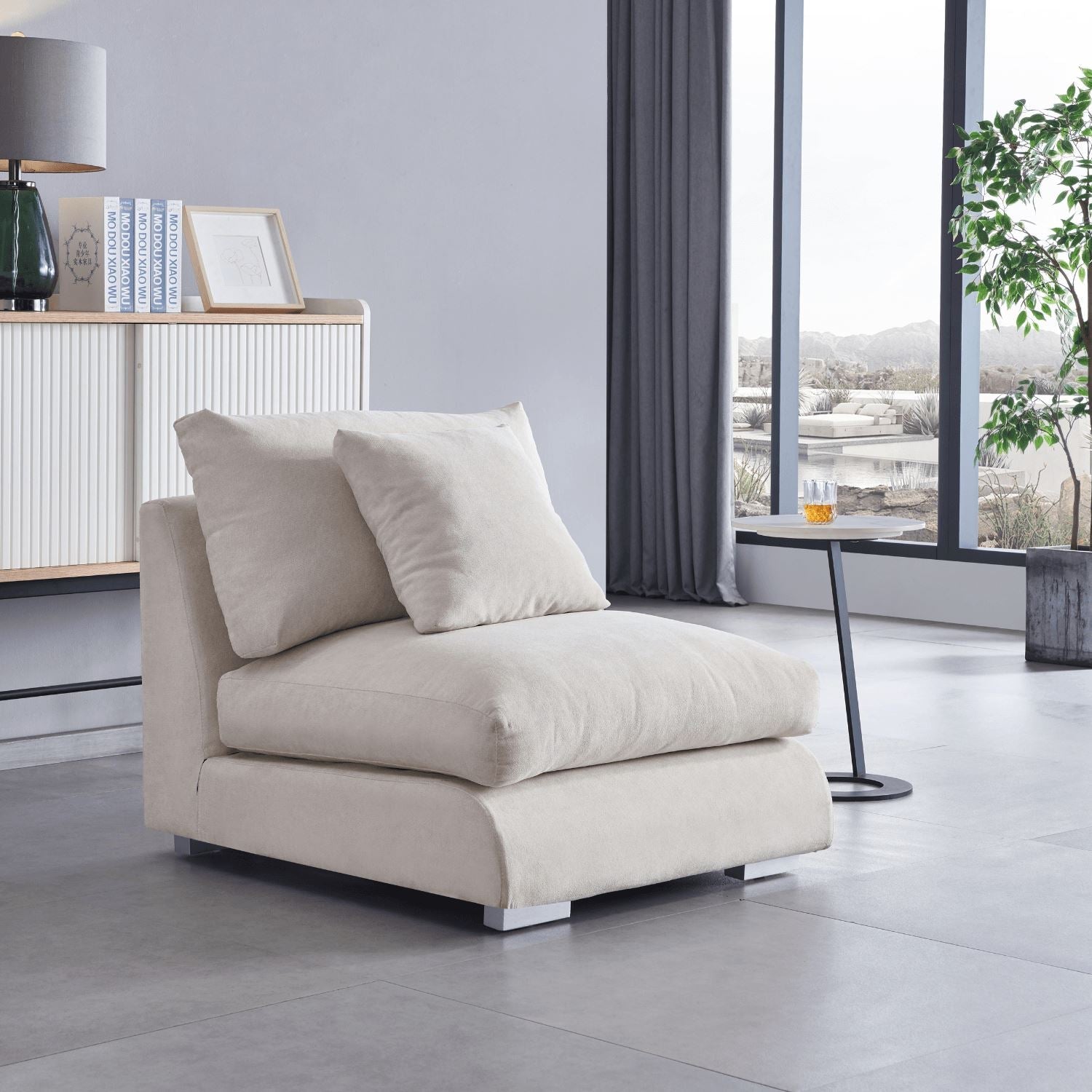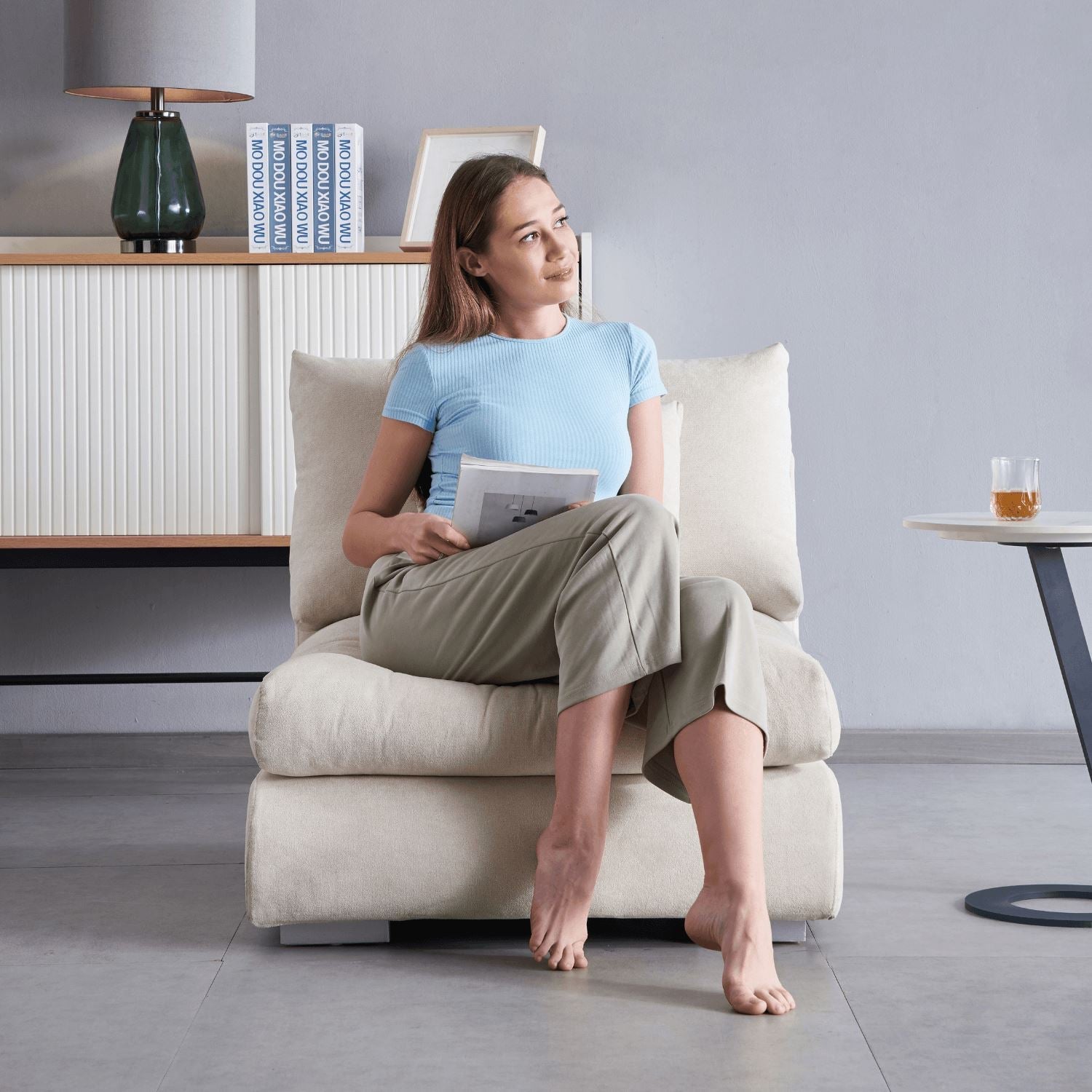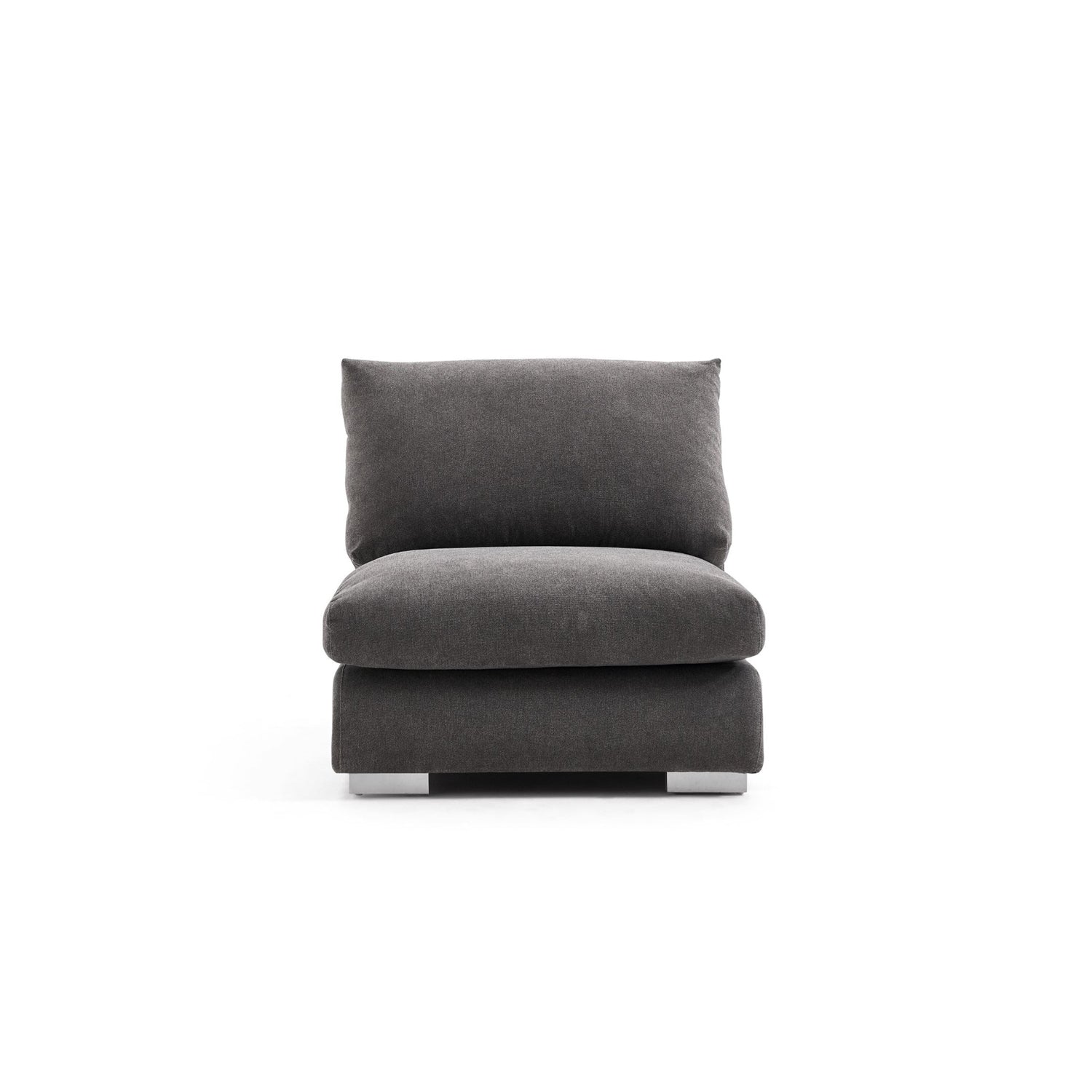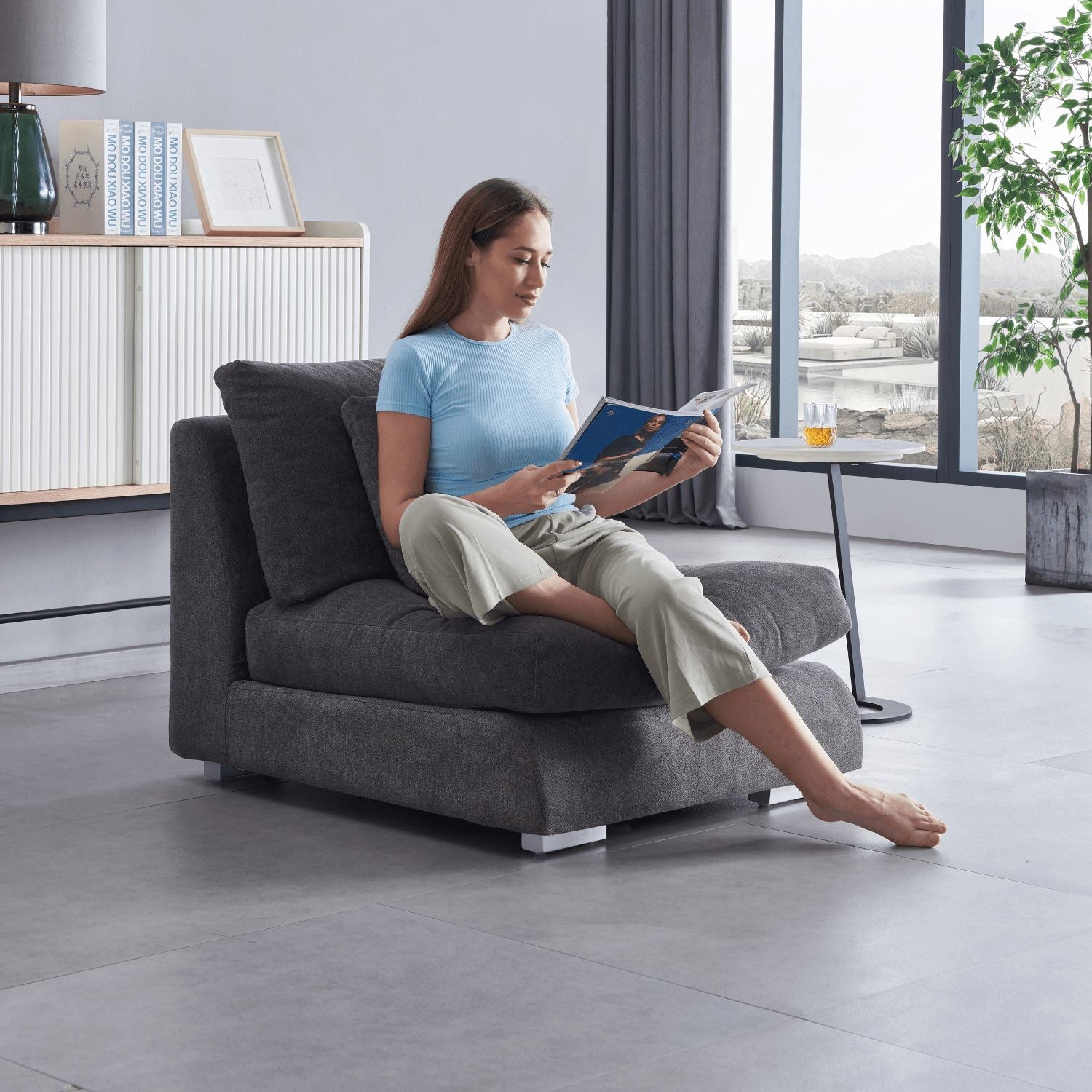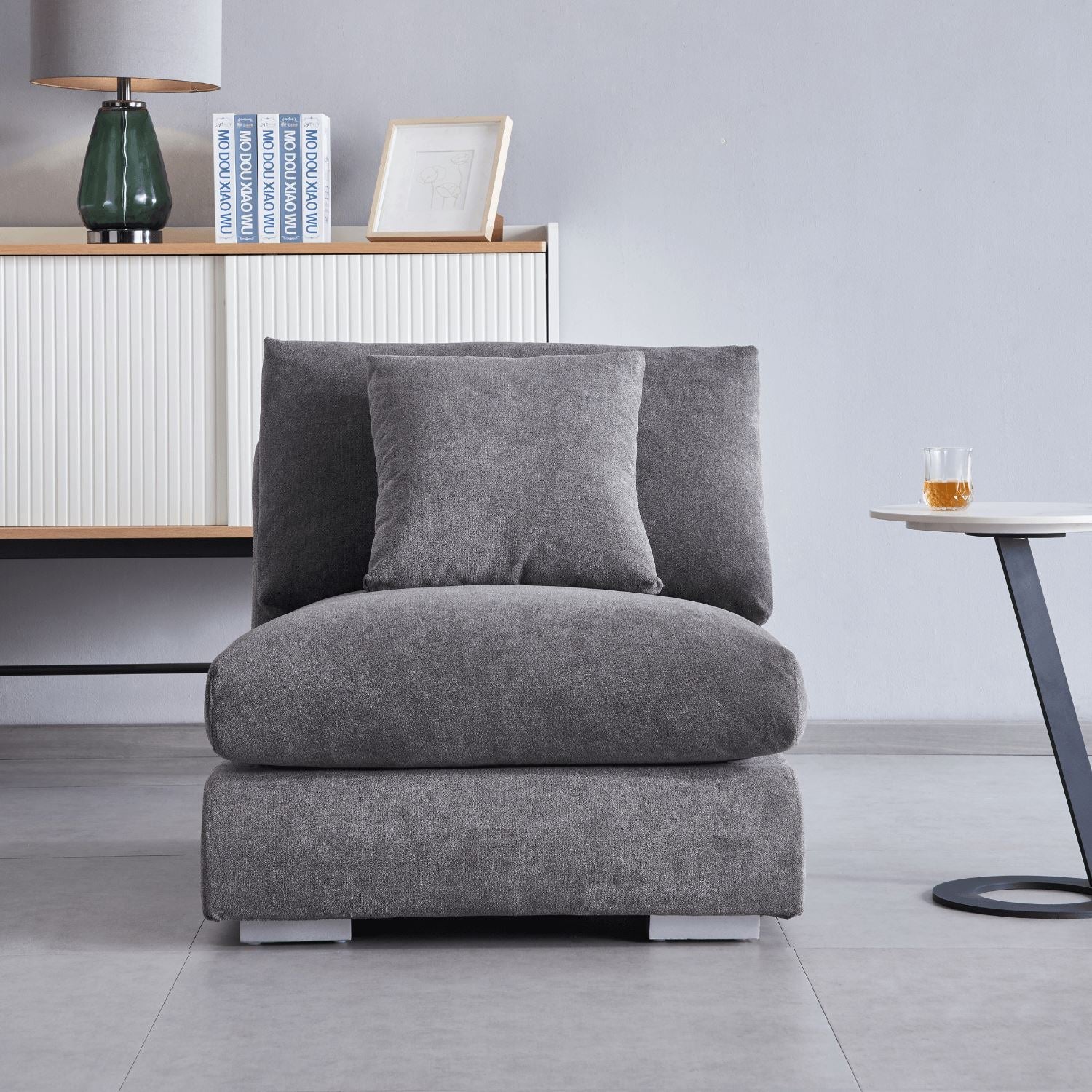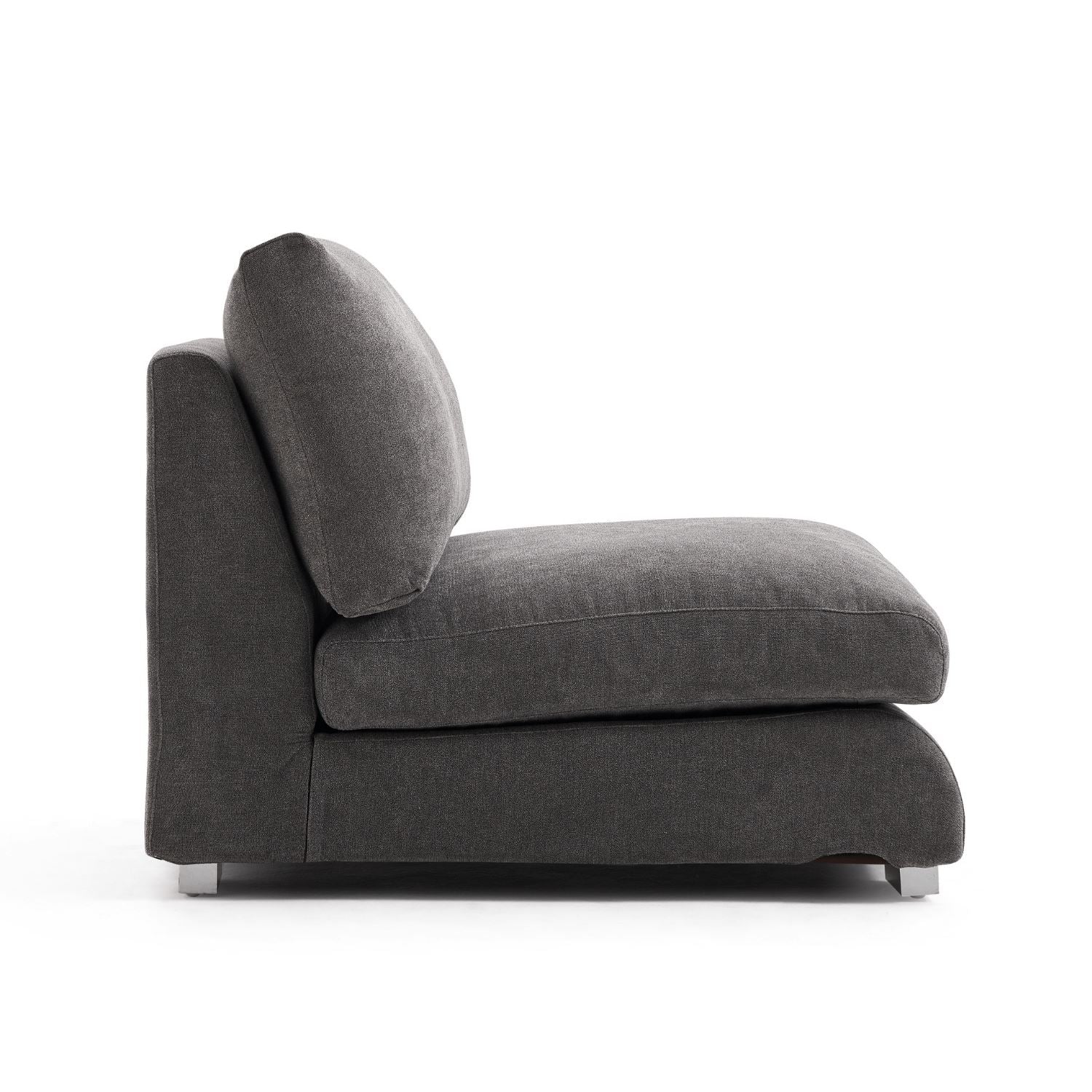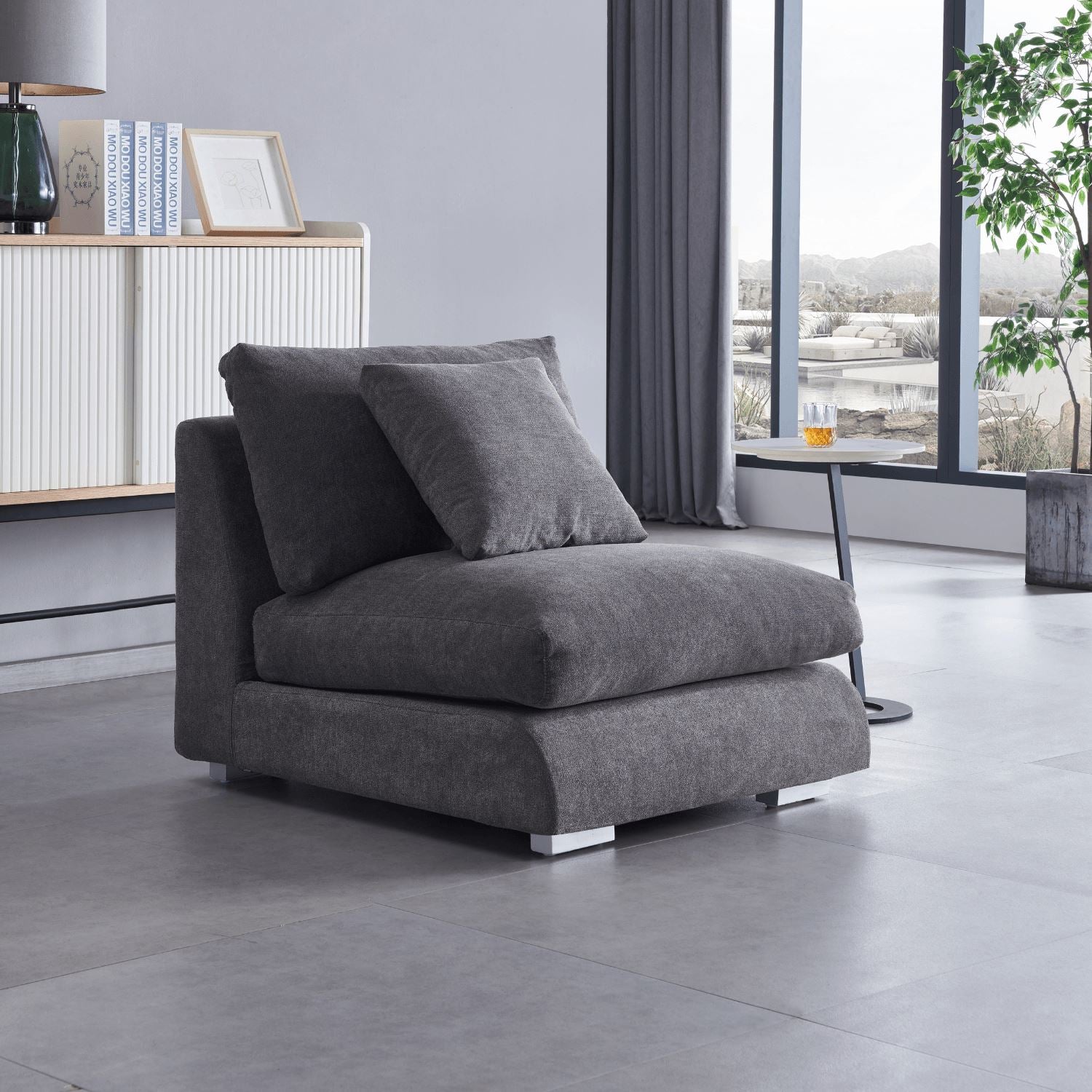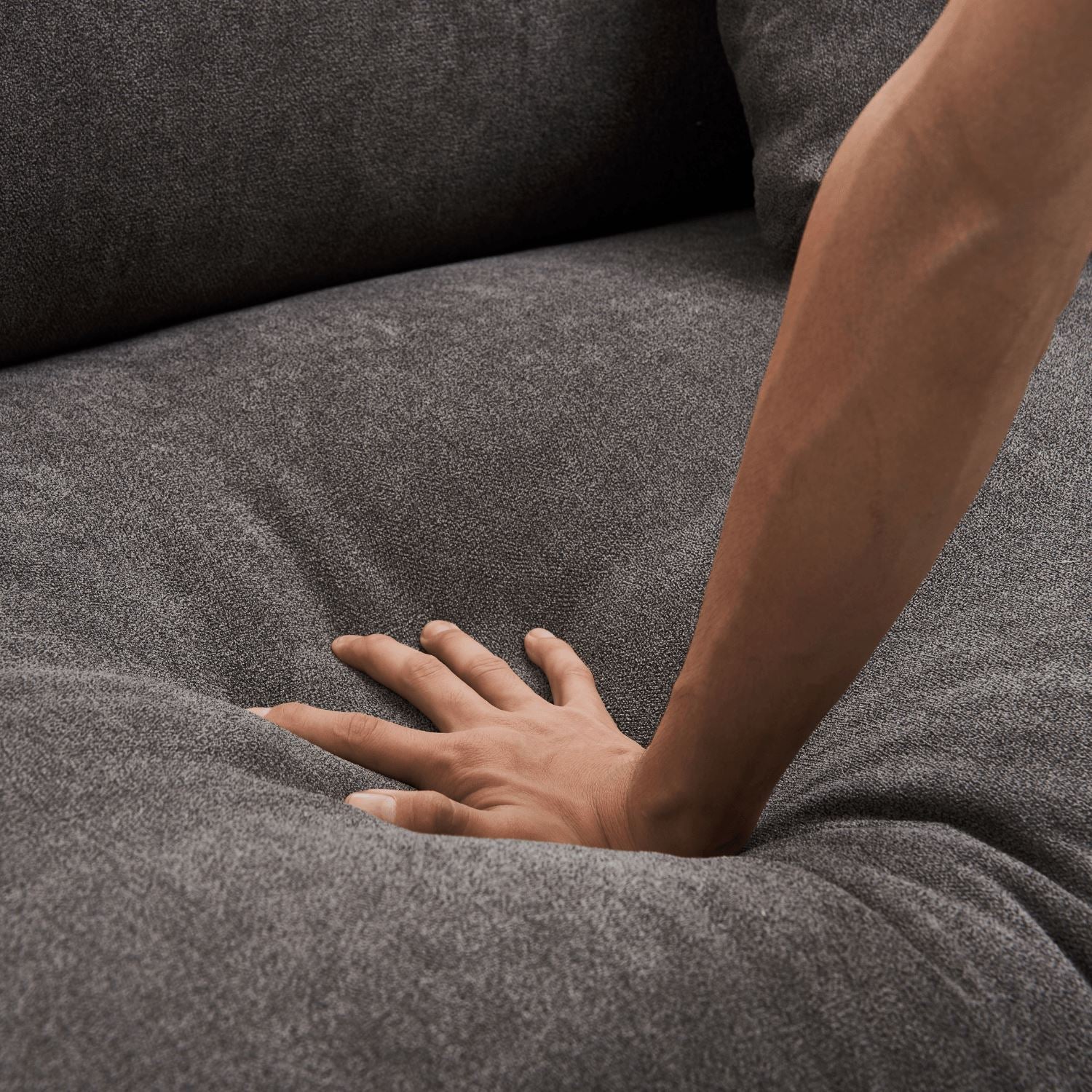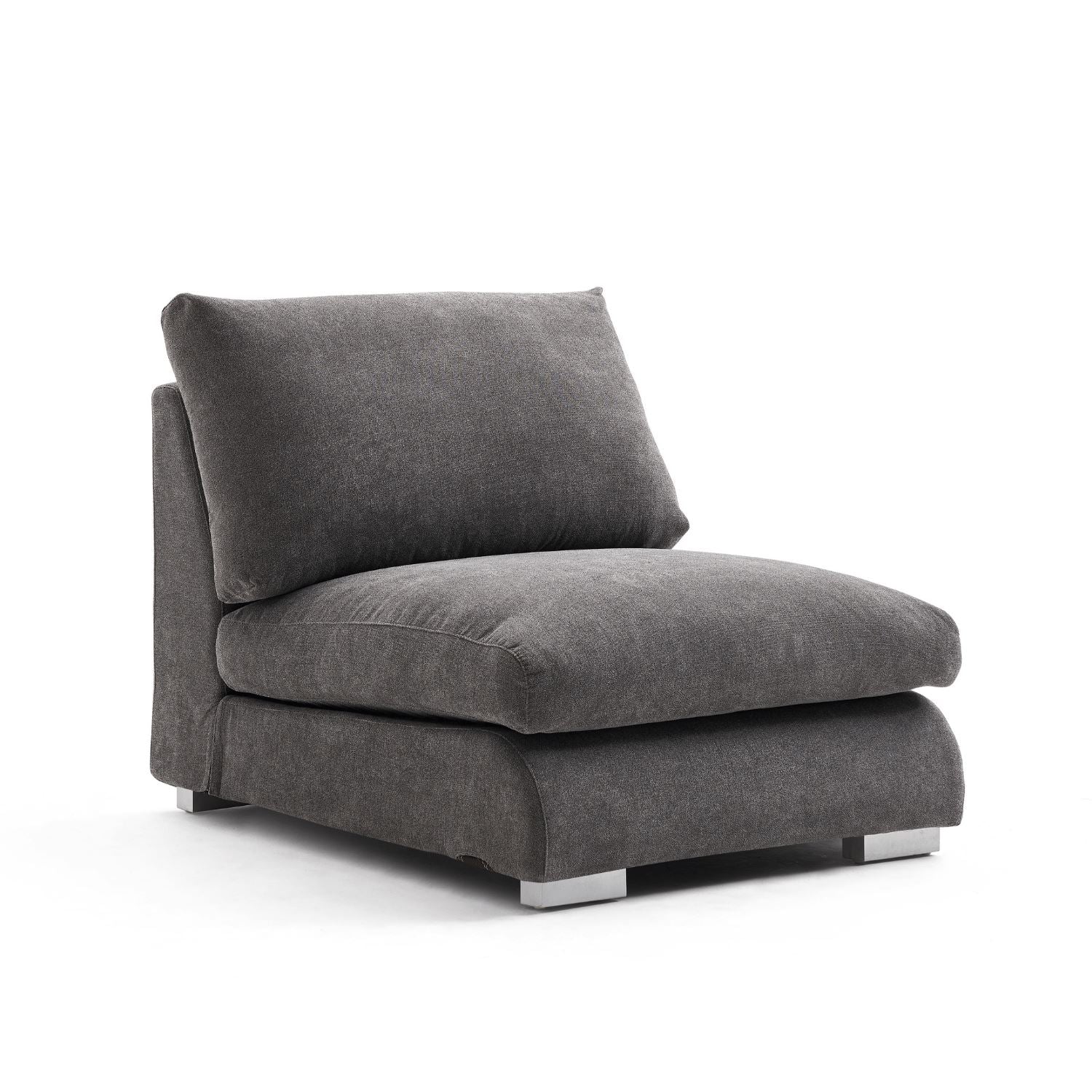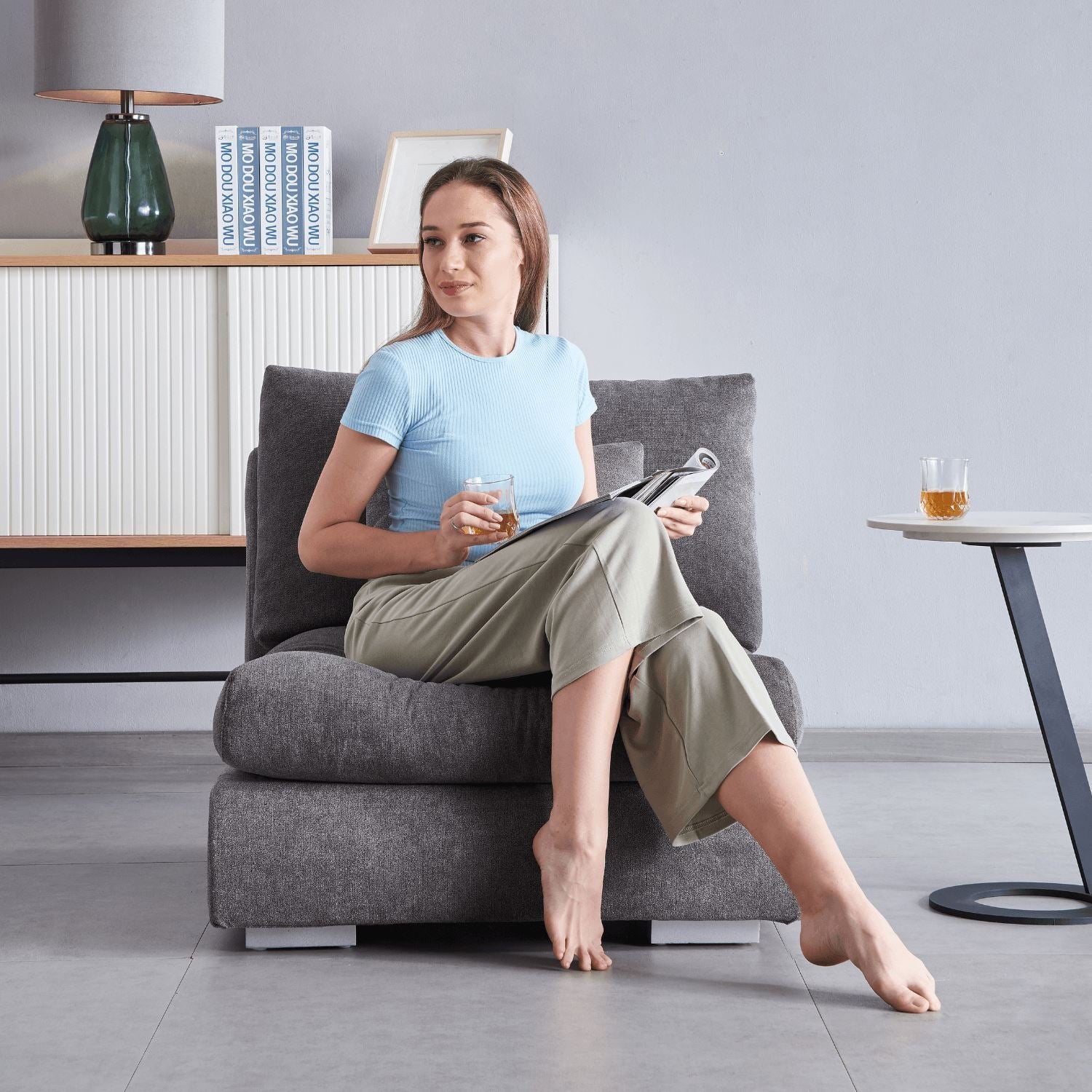 Feathers 1-Seater - Armless
---
Add Protection Plan
What's covered
Pickup available at Kapolei Warehouse
Usually ready in 2-4 days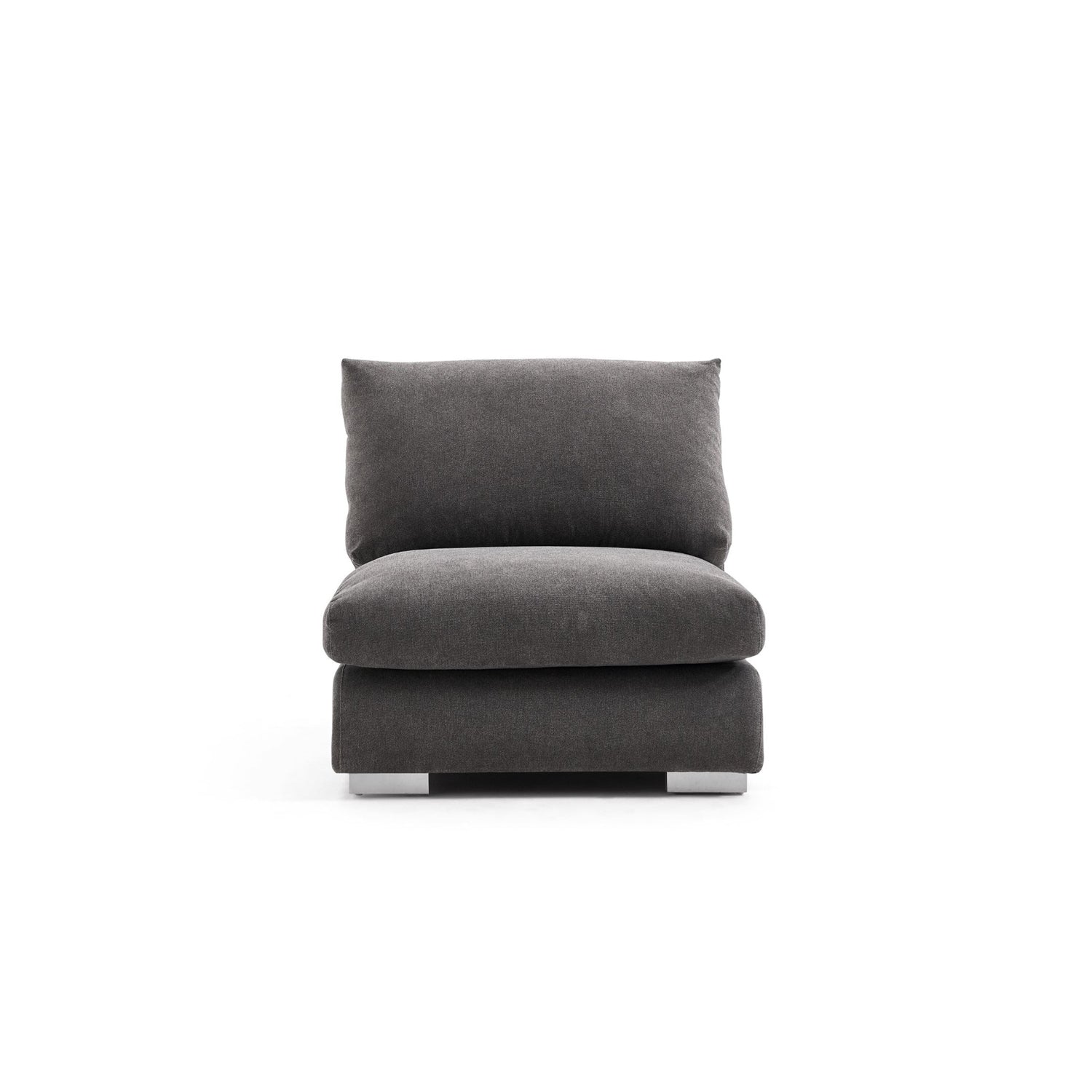 Feathers 1-Seater - Armless
Grey
Overall Depth 39"
Overall Width 31"
Seat Depth 31"
Seat Height 17"
Leg Height 2"
Frame: Pine Wood
Legs: Ashwood, Metalic paint
Filling: 25% Polyurethane Foam Pad
3% Polyester Fiber
29% Polyester Fiber Batting
43% Duck Feathers
Fabric: Linen, Egyptian Cotton, Microfiber
To clean: Vacuum the upholstery moving it from left to right in short, overlapping lines. Change over to the crevice nozzle, and vacuum in between the seams and under the cushions.

Treat stains: Attack stains with the appropriate water- or solvent-based cleaner. Let the cleaner sink in, and then blot it with a microfiber cloth. Don't scrub the stain, as the action could push the stain farther into the upholstery or damage the fabric.

Machine wash: Remove the fabric from the chair framing and cushions. Wash it on a gentle cycle in cold water with a mild detergent.

Make sure the cover is zipped closed before you put it in the washing machine, or you may end up with a tangled-up mess. Covers can be line-dried, but many people prefer to put the cover back on the cushion while it is still damp.
Carton Size: 40"D x 33" L x 28"H
Carton Weight: 48 lbs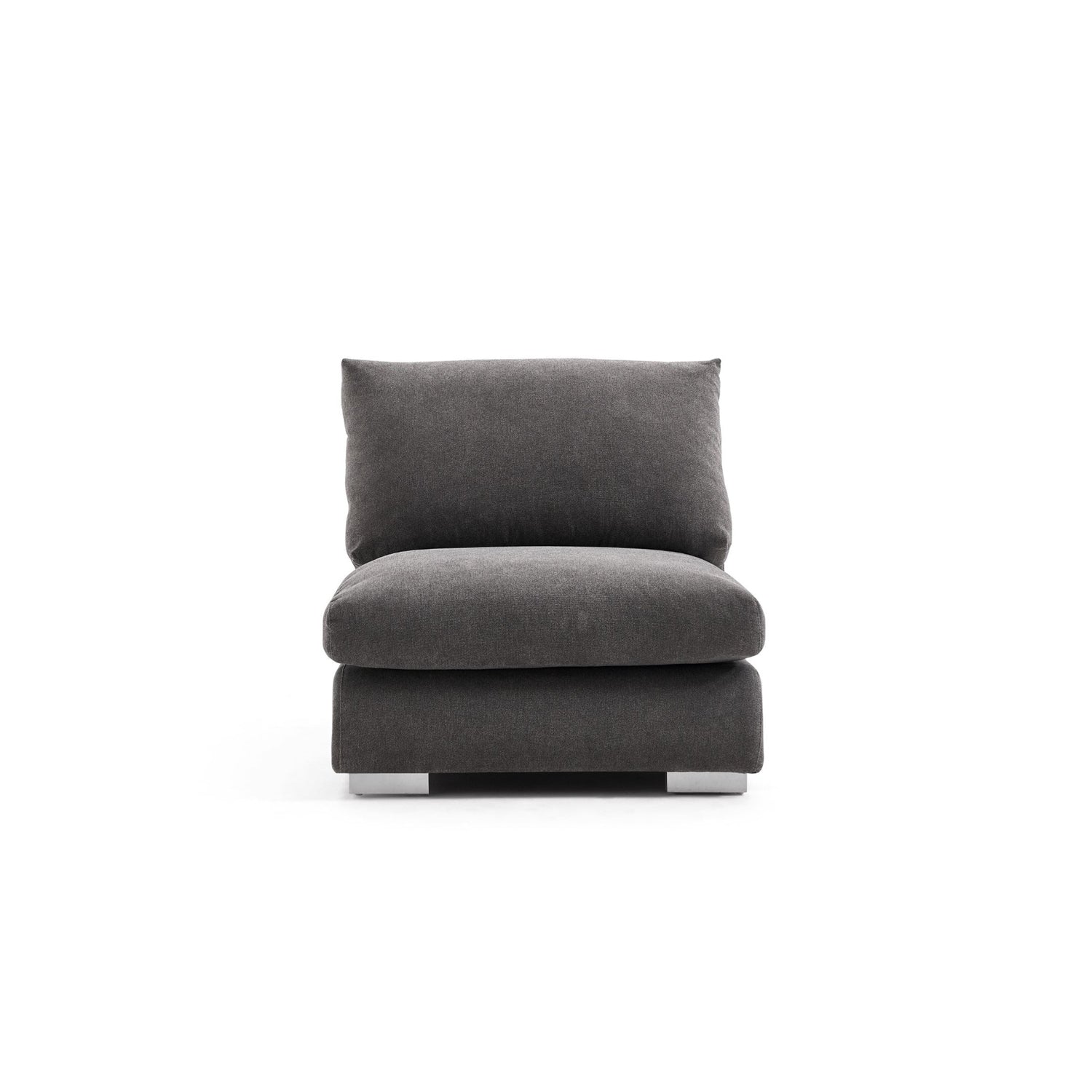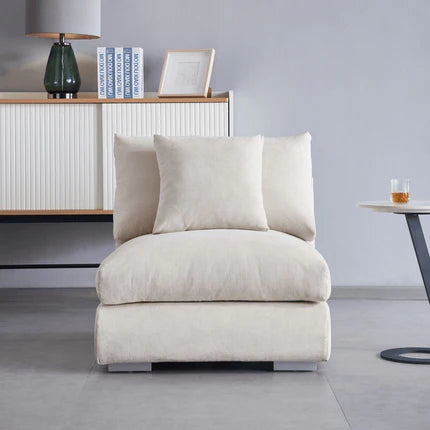 Unbelievably soft, undeniably stylish, made to stay that way
We mean it when we say this sofa is comfortable. When tested against 13 sofas that called themselves 'soft', the Feathers range turned out to be more than twice as soft as standard. As for style, you can thank acclaimed Italian designer Mario Capasa for that. Your lounge will love the elegant-but-still-welcoming look. And would you believe it's durable too? Enjoy water-resistant, stain-resistant fabric – in other words, stress relief. Take your pick of the grey or beige, both with a comfortable fit. Ready for the Feathers feeling?

Stylier
Handmade, and elegantly accessible, by acclaimed Italian designer – Mario Capasa.
In Real Life
Video taken by an iphone 12. No filters, No edits.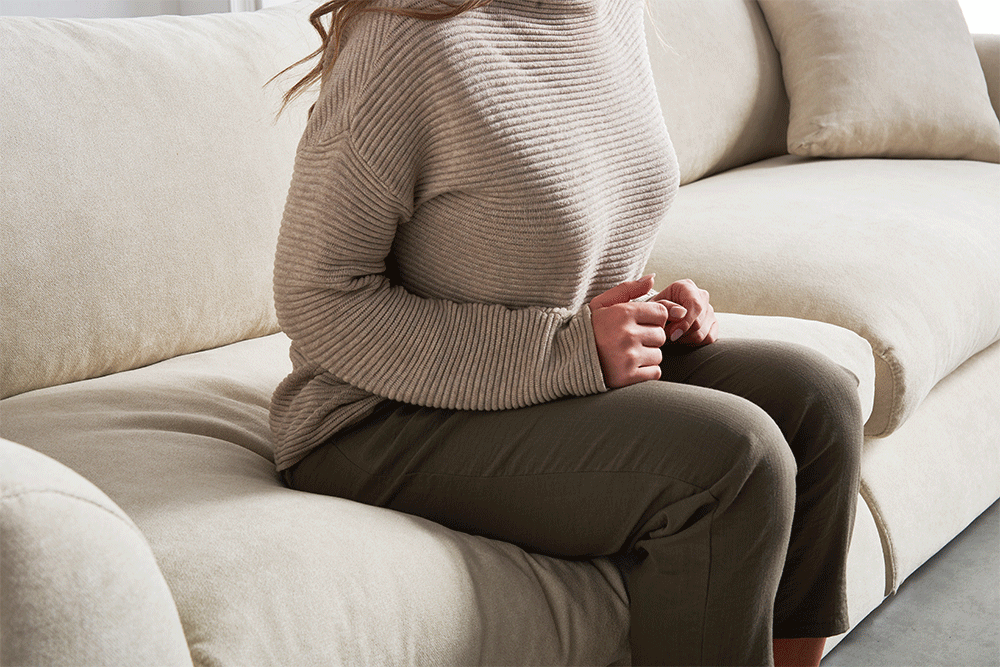 Sensationally soft
Sink into HD memory foam and fibre blend, with back-rest cushions made for maximum comfort.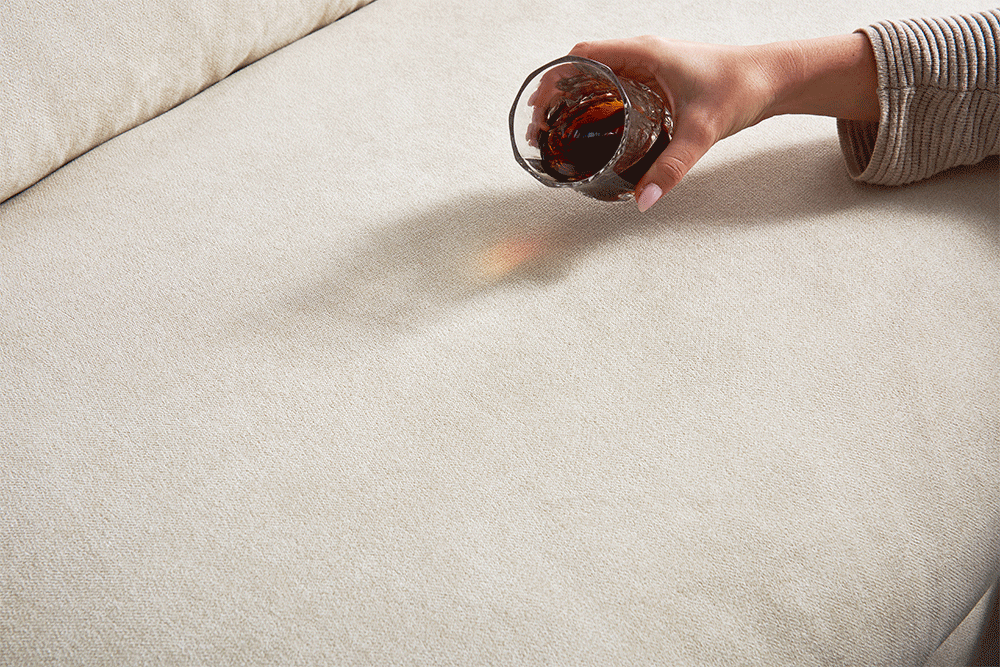 'Ooops' proof
Spills happen. Good news? There's no need to plastic wrap the furniture. This chair has fully edge to edge removable and washable fabric for any of those 'oops' moments.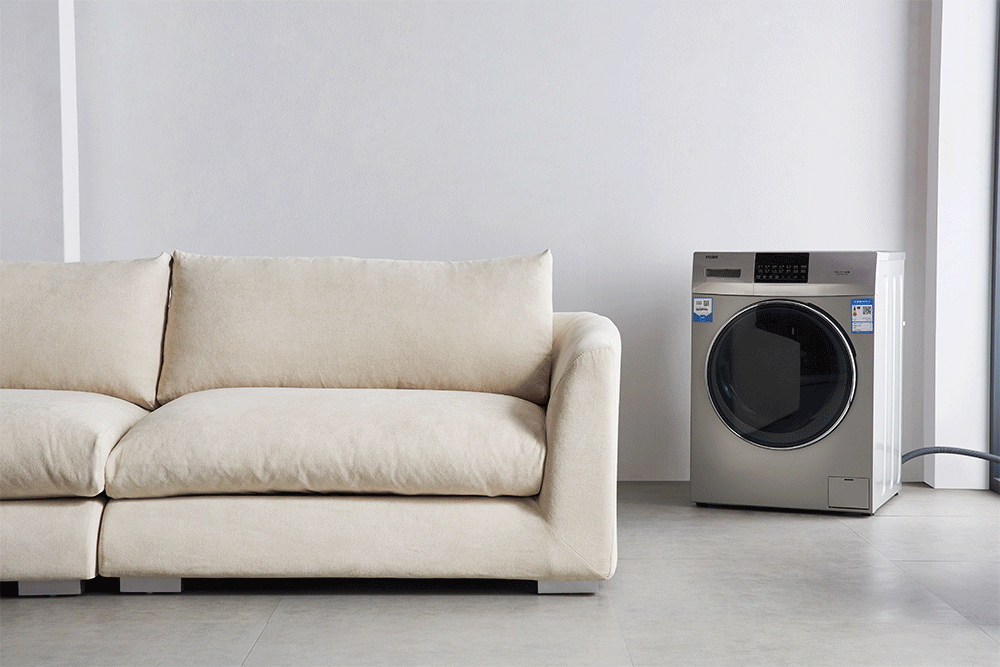 Removable and Washable Covers!
The Feathers Sofa offers a practical solution for those seeking both style and convenience. Designed with removable and washable features, this sofa ensures easy maintenance and cleanliness. It is recommended to wash the cover in cold water using a mild detergent, avoiding the use of a dryer. While line-drying is an option, many individuals prefer to reapply the cover onto the cushion while it is still slightly damp, allowing it to naturally dry, resulting in a snug fit.
This product has no reviews yet.