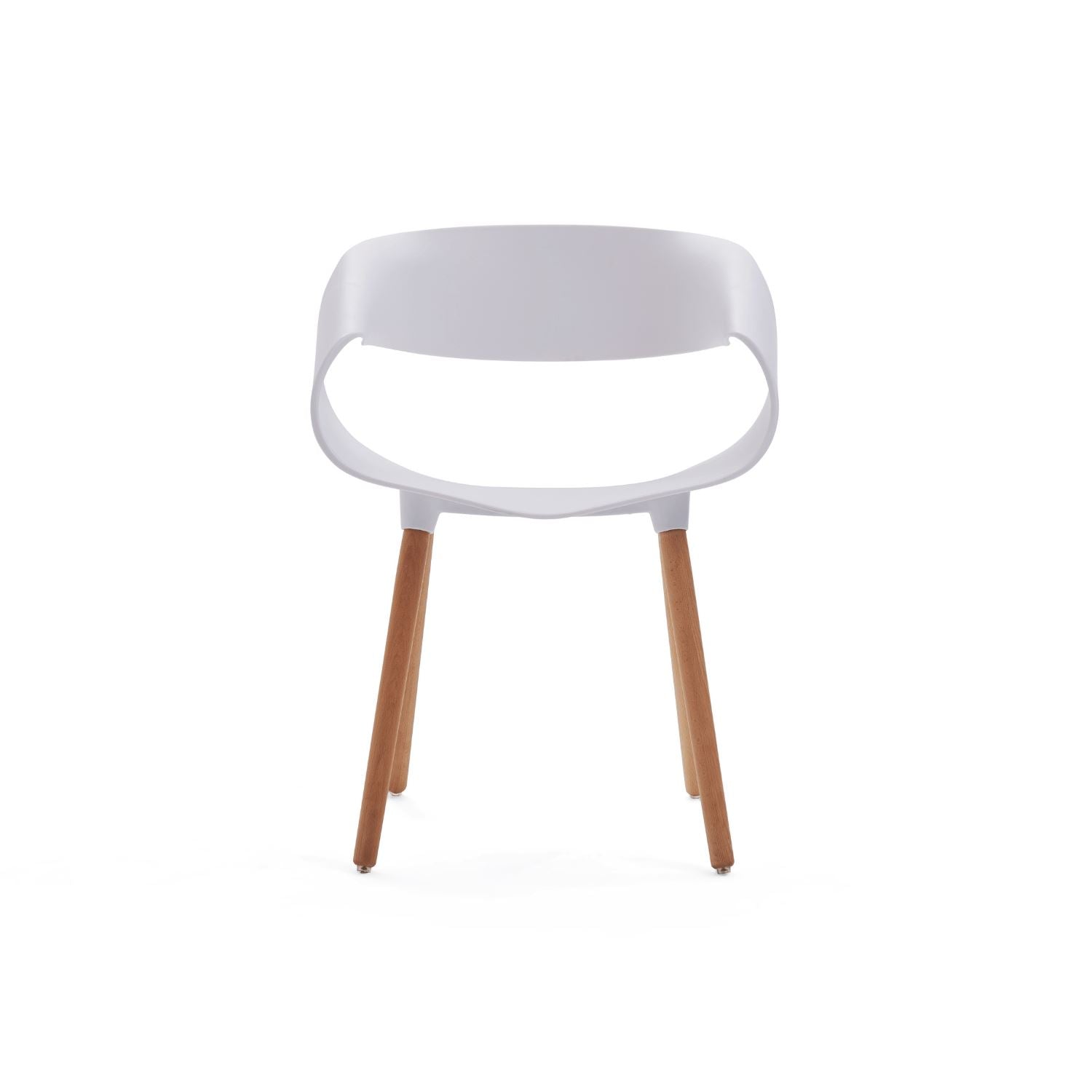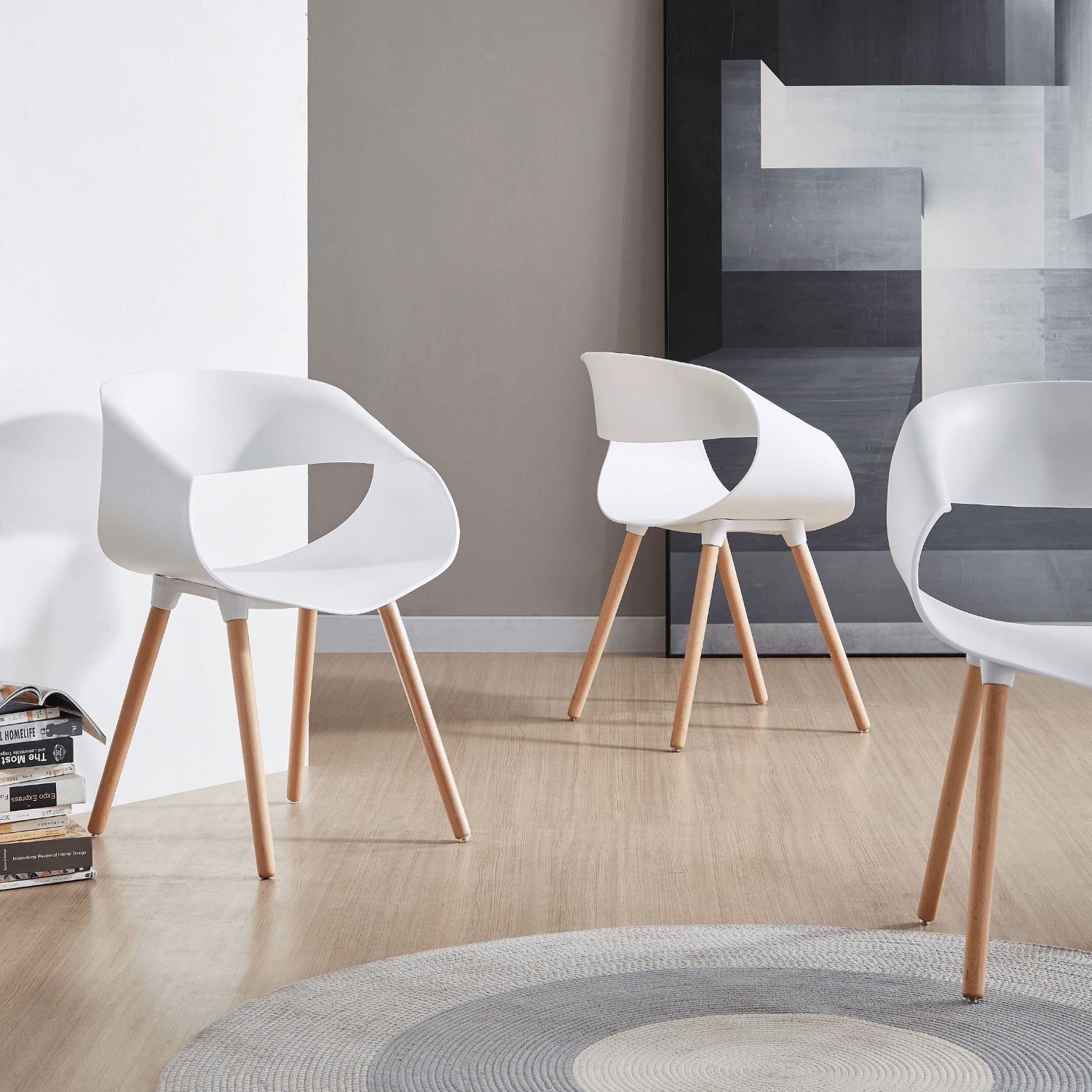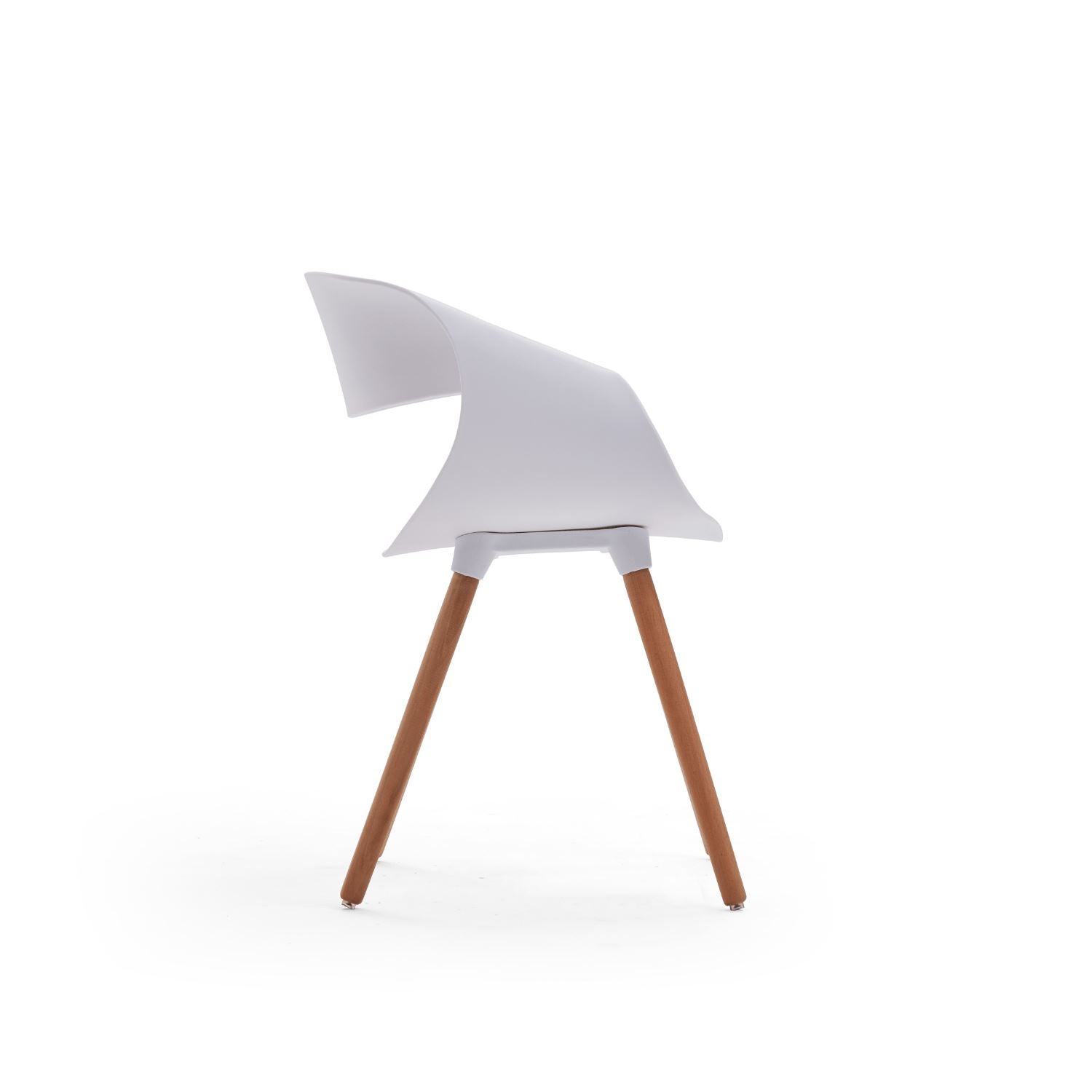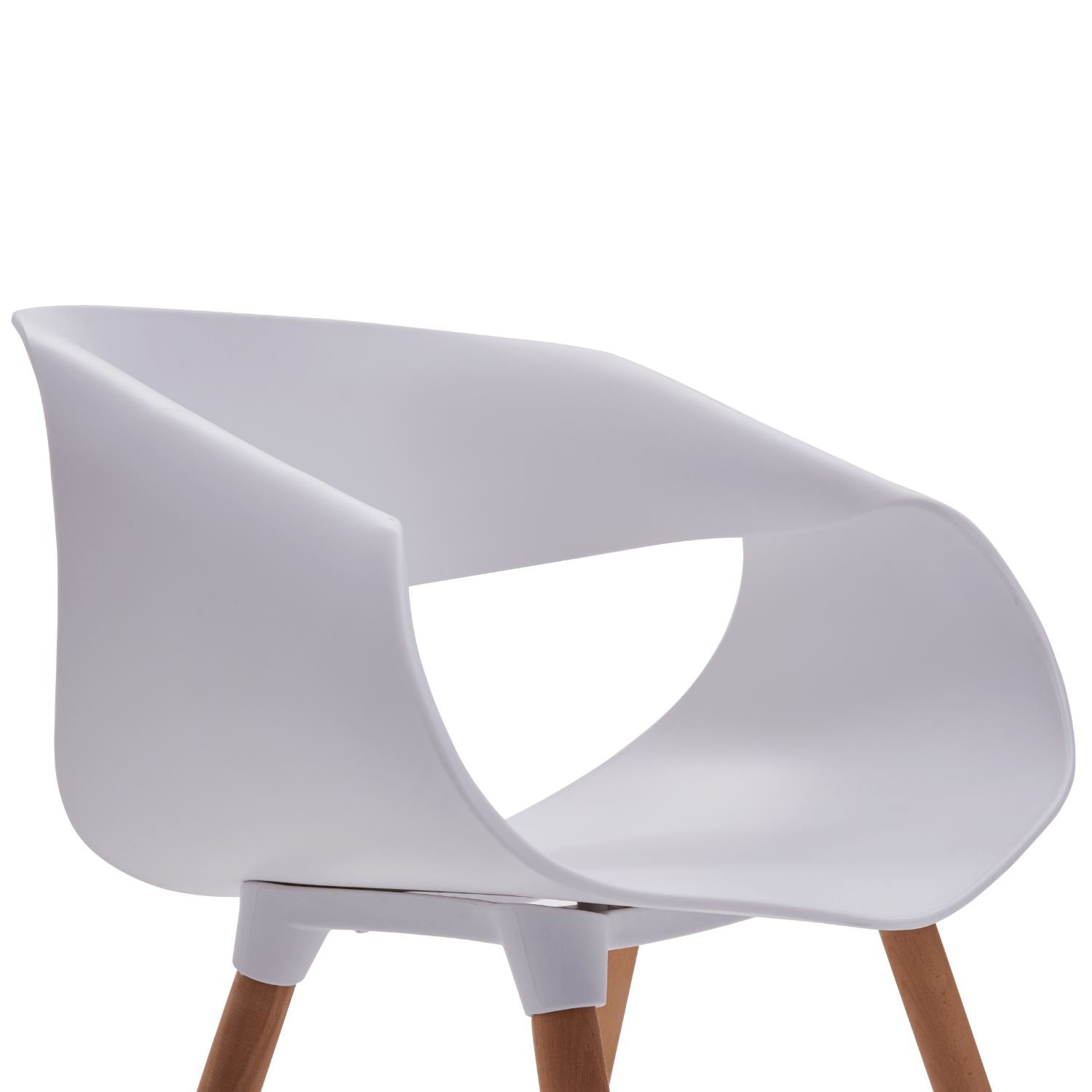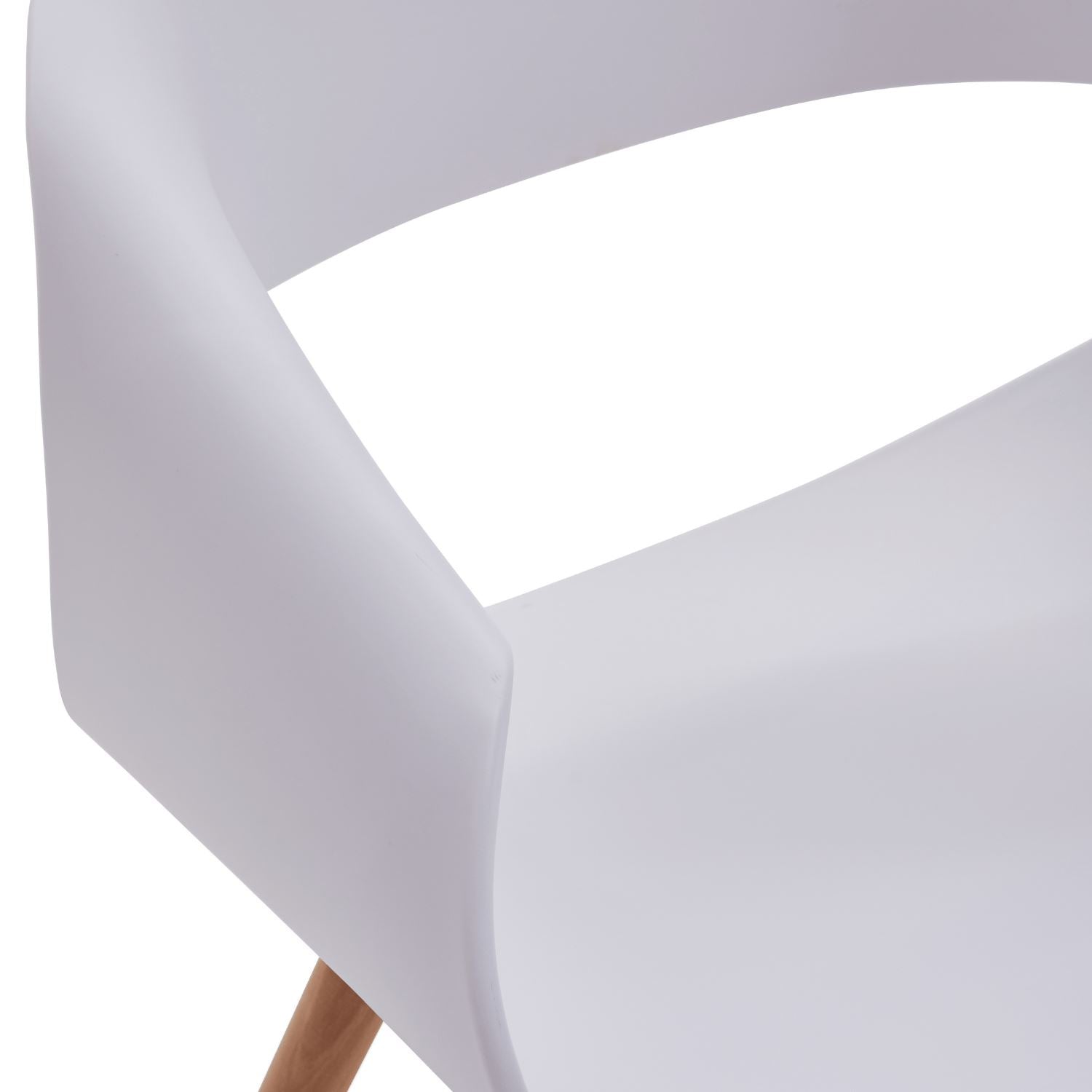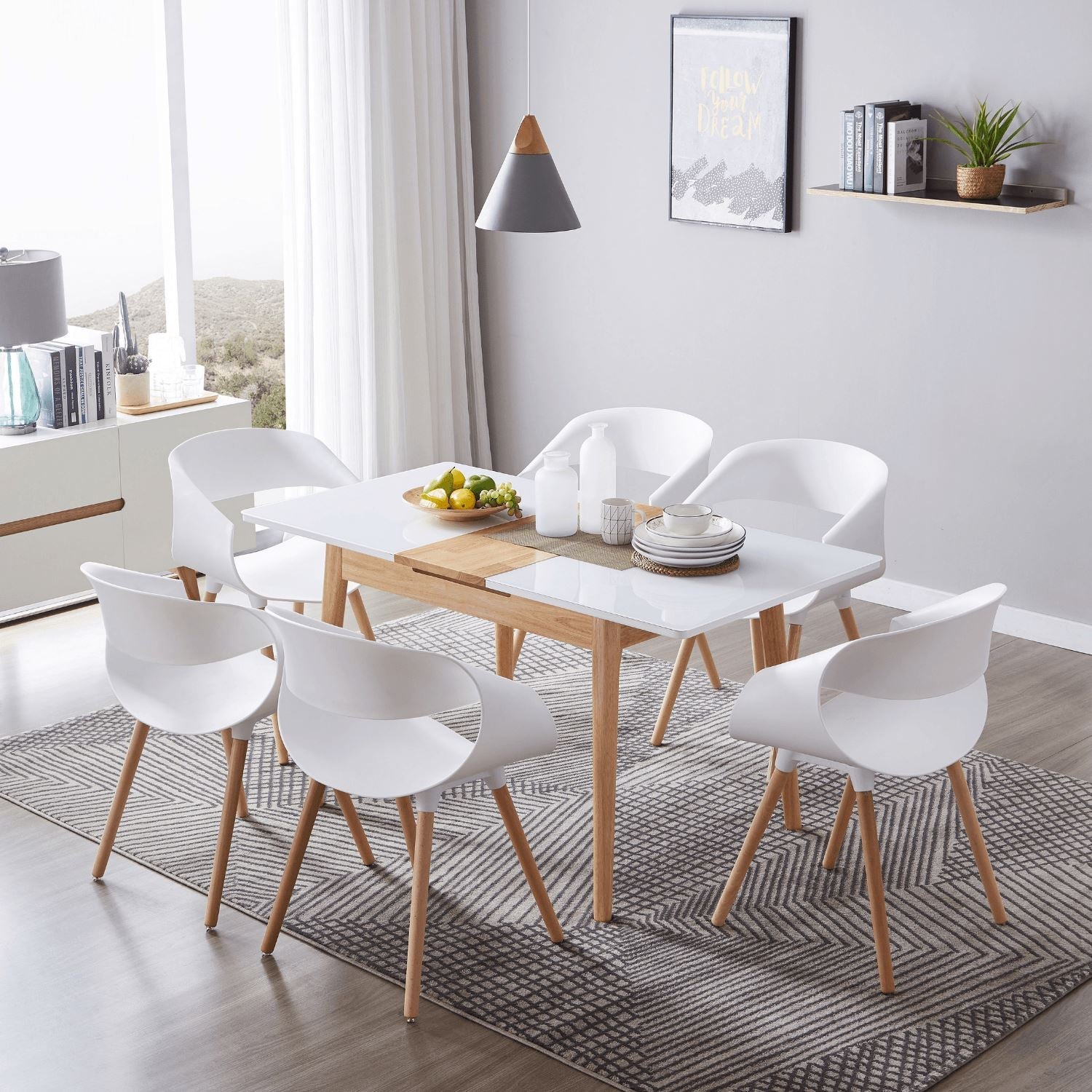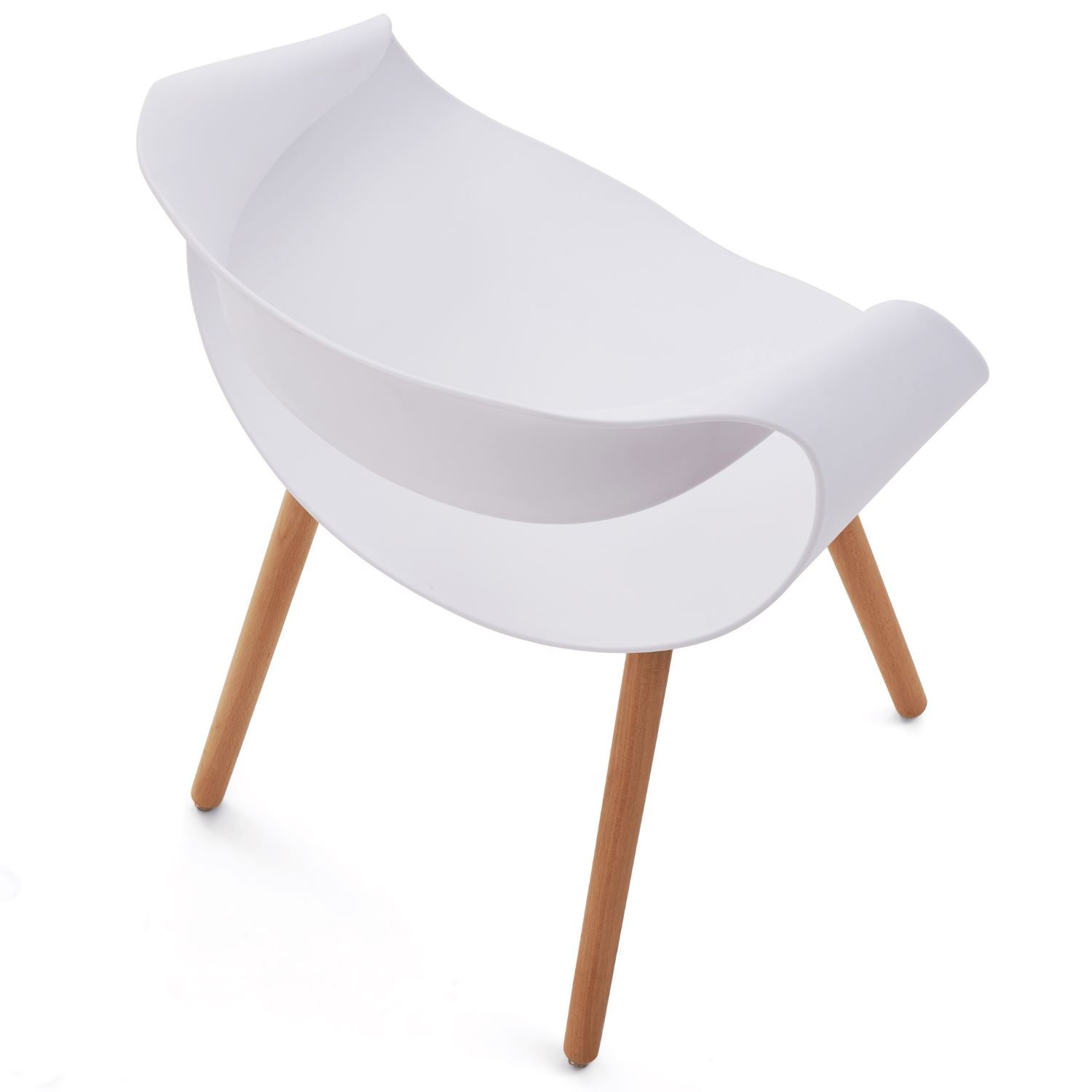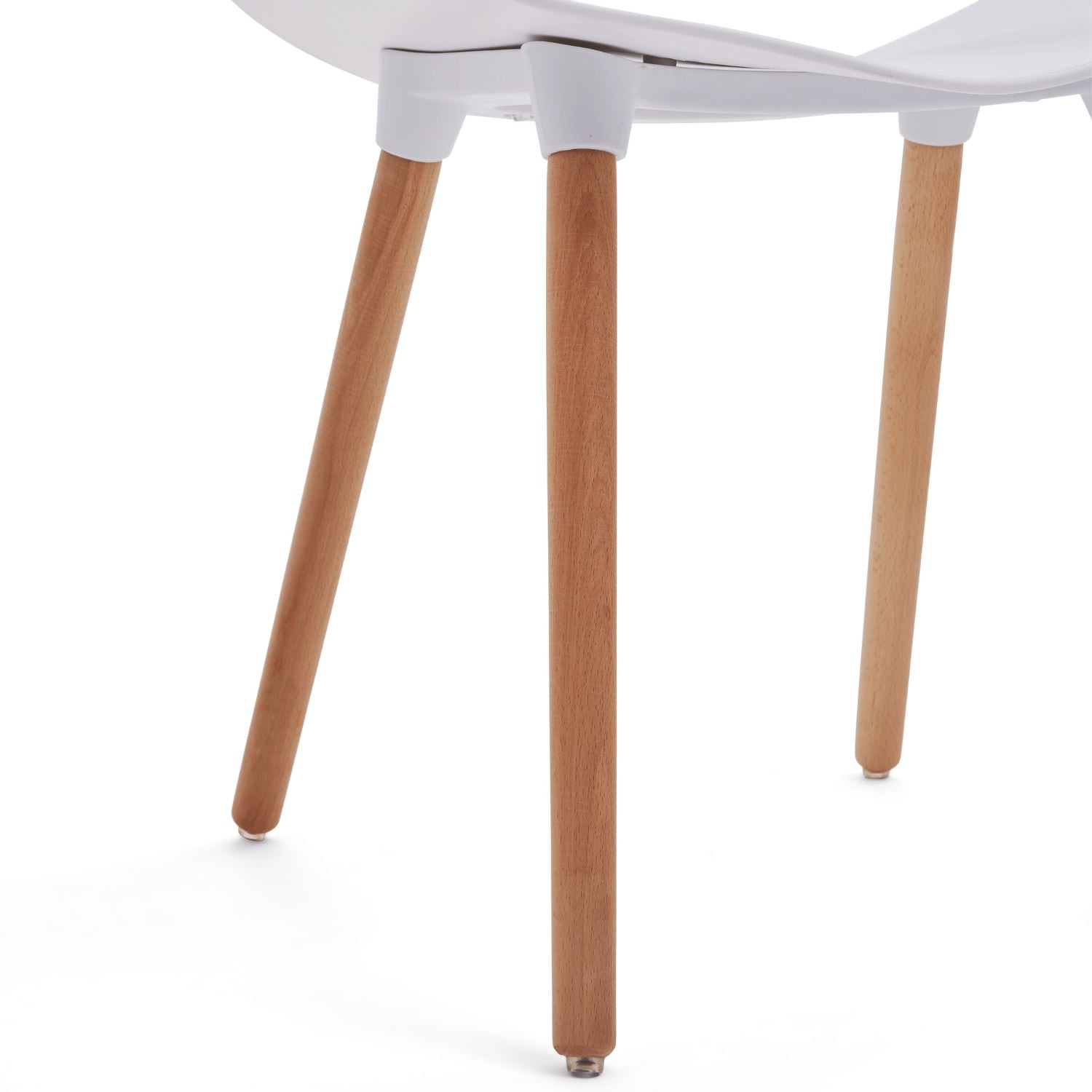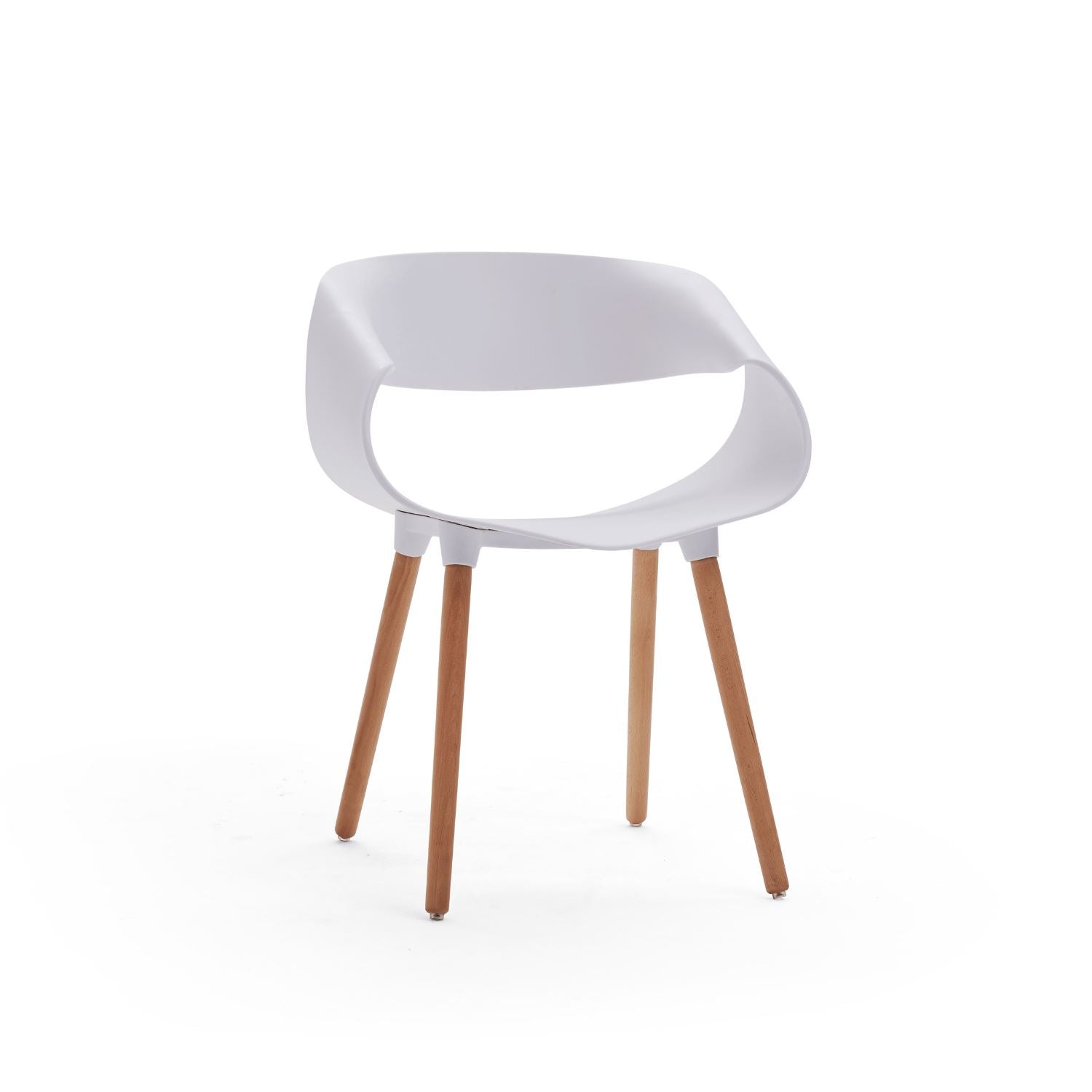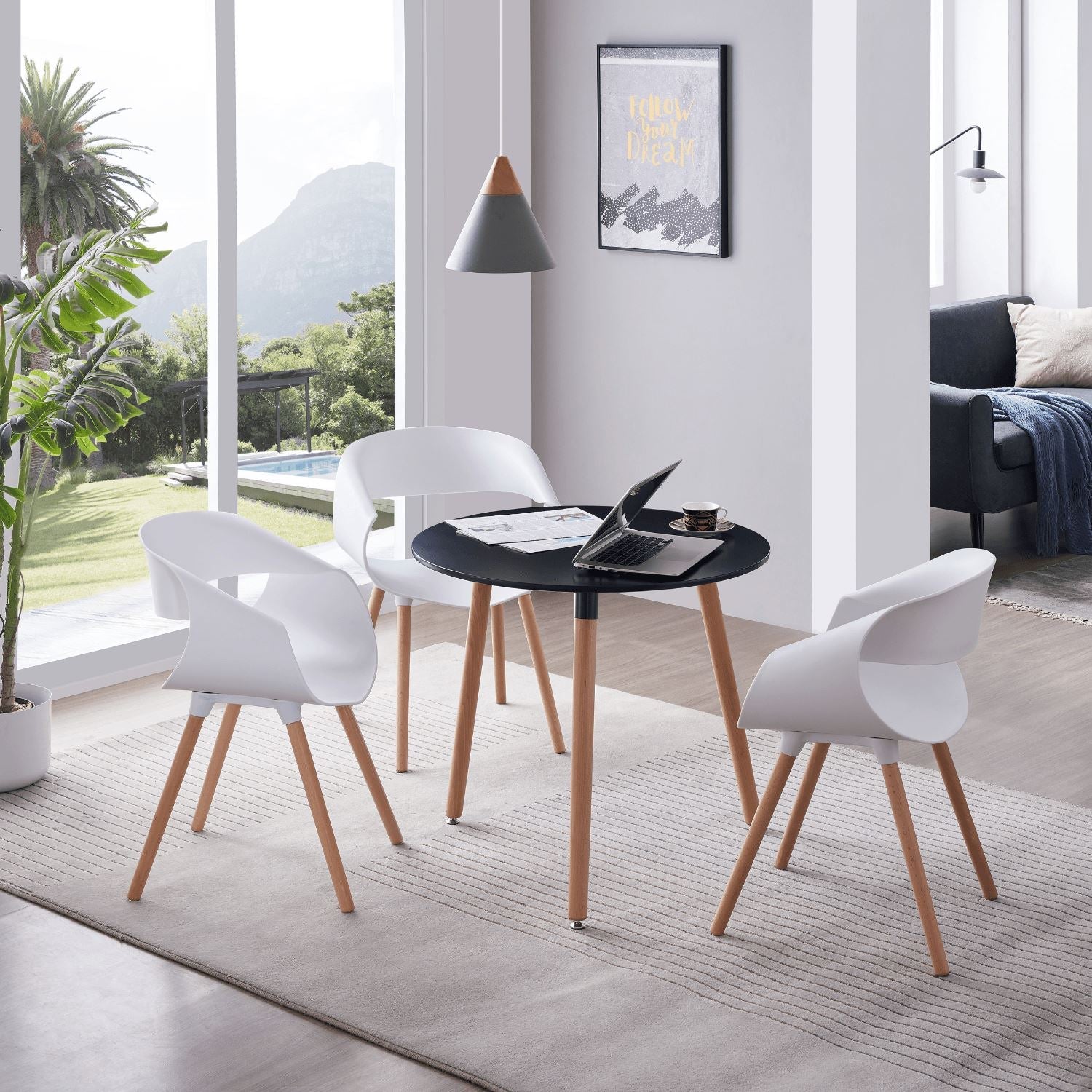 Jordeen Chair - Set of 4
---
Add Protection Plan
What's covered
Width: 23"
Depth: 17"
Height: 31"
Seat: PP Plastic
Legs: Beechwood
Perhaps the easiest of all surfaces, plastic is low-maintenance and season-friendly for any climate. Cleaning for these pieces is simple:

To clean: Brush away any dust or debris with a cloth or the soft brush vacuum attachment. Use a gentle cleaner that is free of chlorine, bleach or scrubbing/abrasive particles. It's important to check the labels of any product before you use it on plastic; corrosive ingredients will deteriorate and damage your plastic pieces.

To maintain: To stay on the safe side, dilute your product with water before you use it on any plastic surfaces. You can even use WD-40 with a soft cloth, which will restore shine and maintain a brand-new plastic look.
Carton Size: 34" x 24" x 15"
Carton Weight: 51 lbs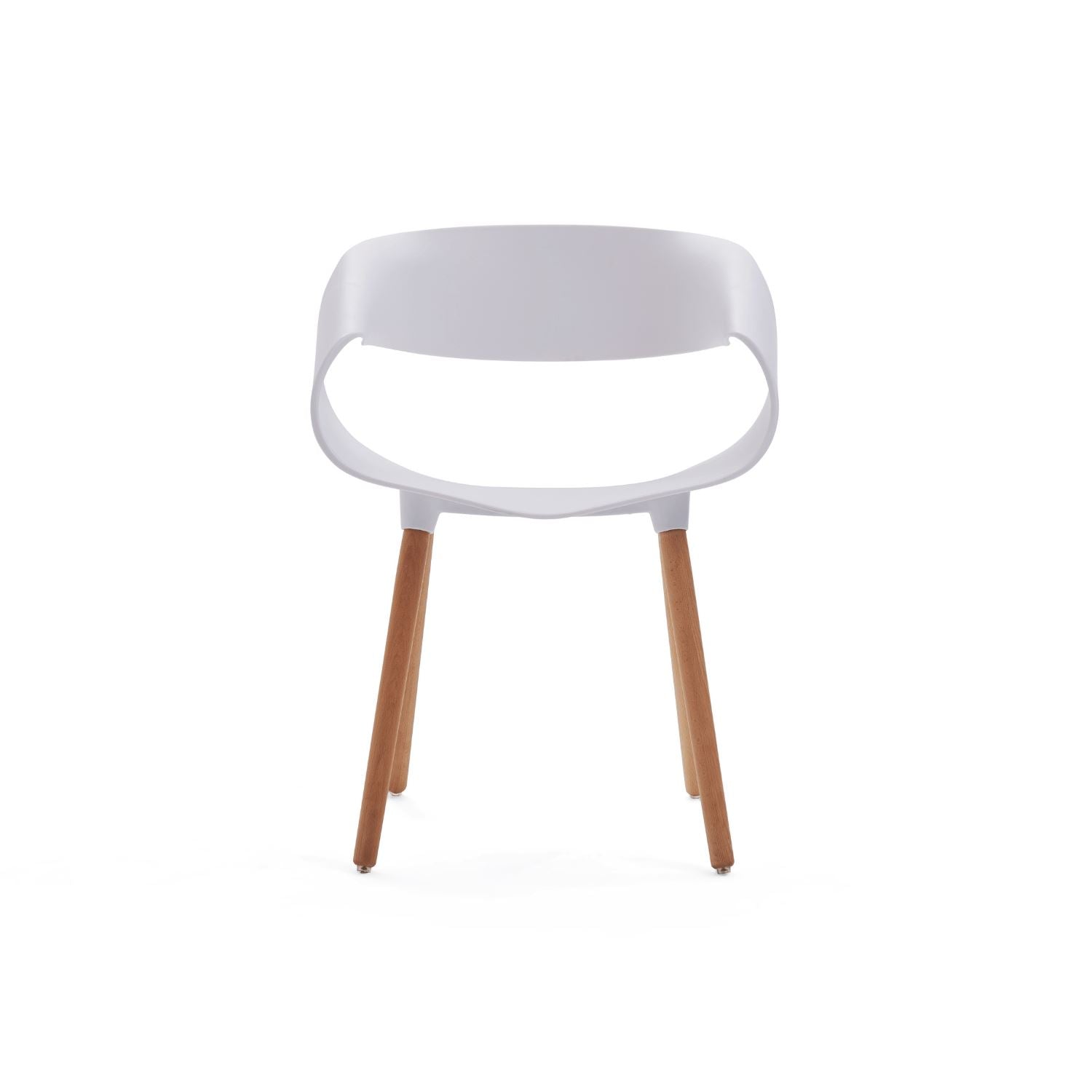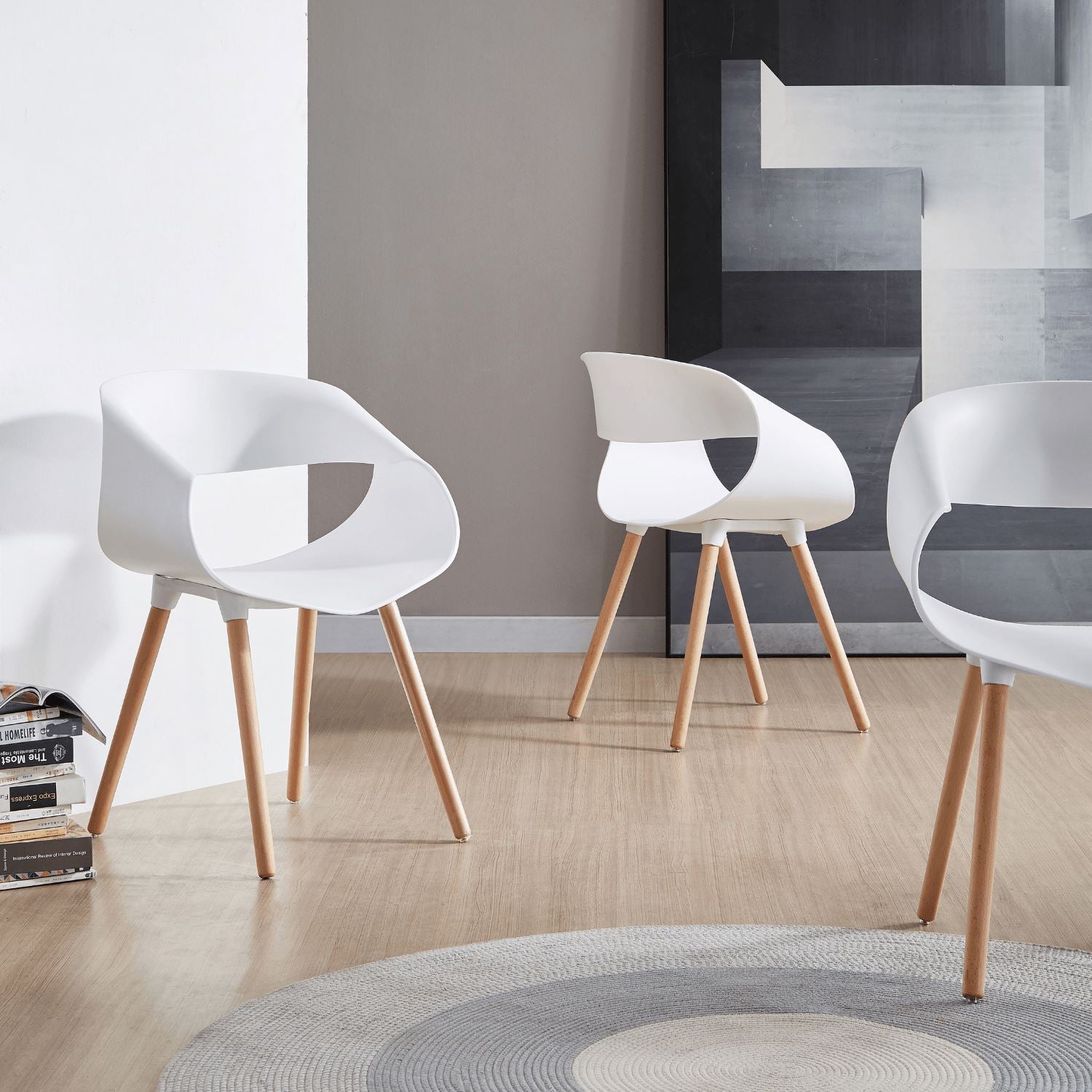 Standout seats
These Scandinavian-style chairs prove you don't have to compromise comfort for style. Its unique geometric design gives your dining space a unique modern look but with proper back support.

Scandinavian-style
An award-winning Scandinavian design with a PP molded plastic seat, contrasting beechwood legs, and sleek curves.
In Real Life
Video taken by an iphone 12. No filters, No edits.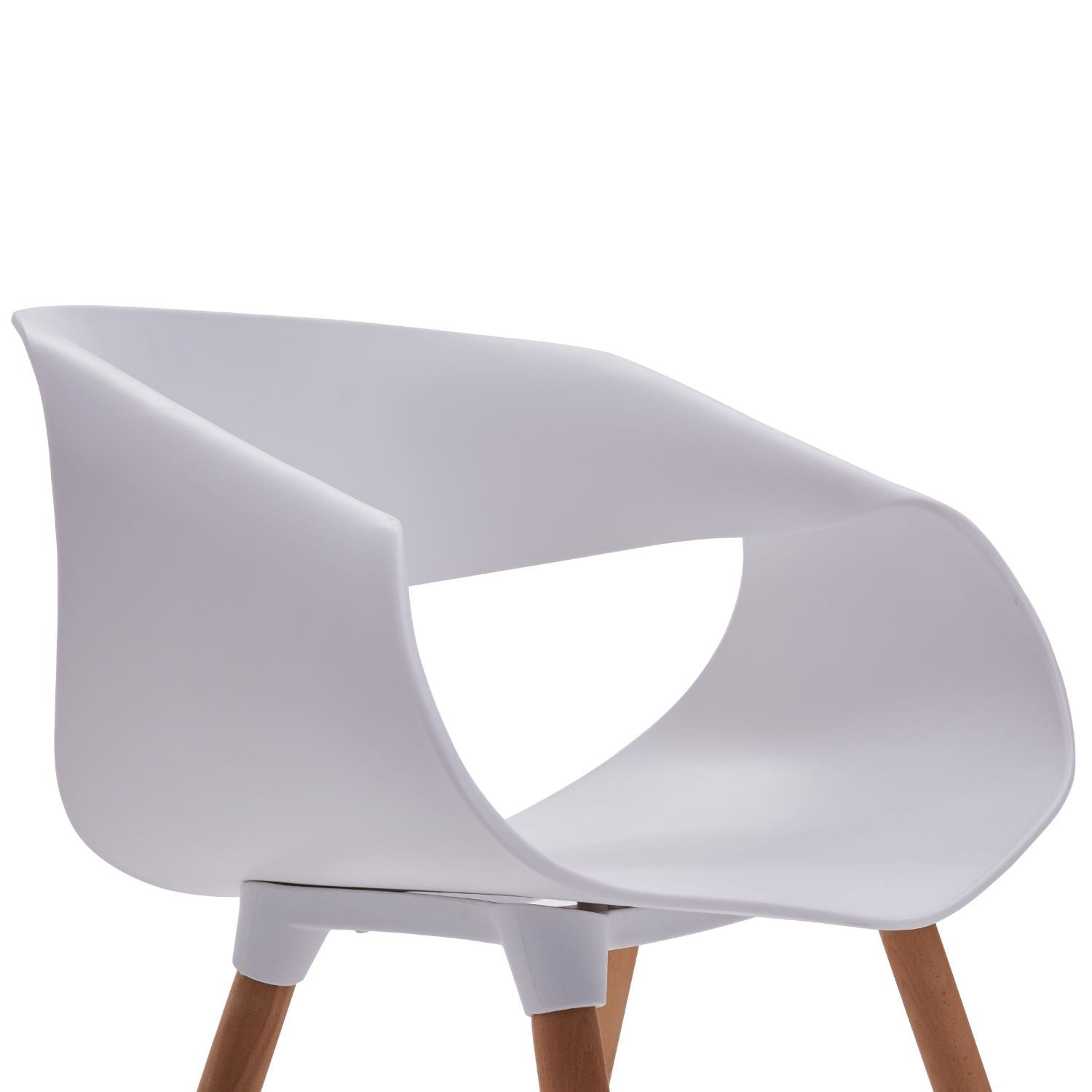 Stylish support
These curves aren't just for show, they are perfectly curved to give support where you need.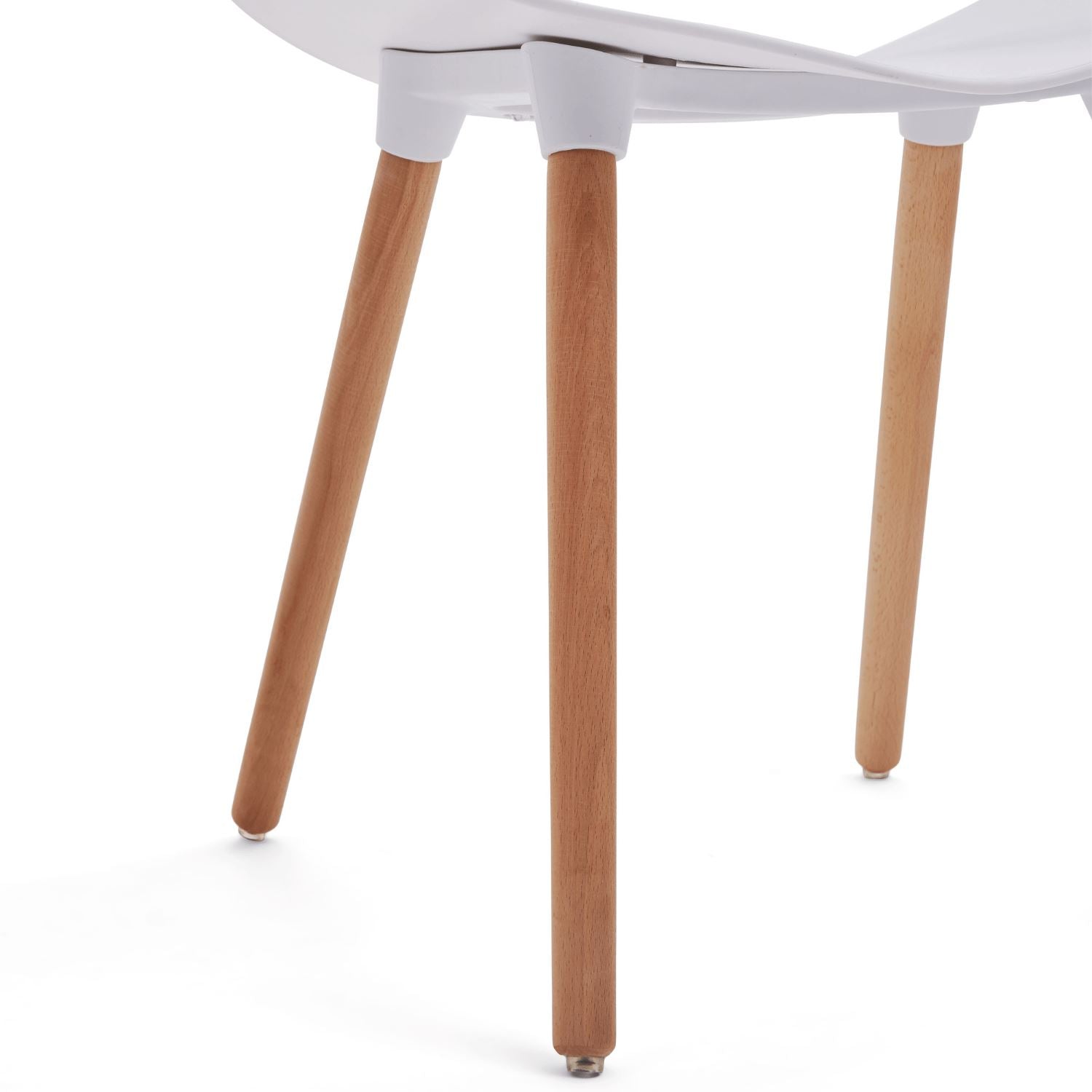 Made by OHDOME
Designed by OHDOME so you can expect quality materials, skilled craftsmanship, and durable design.
This product has no reviews yet.