Buy 2 Get 1 Free
Luigi Nightstand - Set of 2
---
Add Protection Plan
What's covered
Width: 21.6"
Depth: 16"
Height: 22"
Base: MDF
Cover: PU Leather
Performance Leather is generally easy to care for with a few simple steps and a quick and easy maintenance routine

To clean: Vacuum by moving it from left to right in short, overlapping lines. This material is spot-clean only.

Treat stains: Use a clean, dry cloth to dab and lift away any stains. Do not rub a stain in or push it further into the fabric. For water-based spills, use a white cloth dampened with distilled water then let air dry. For more stubborn stains, you may need to use a mild detergent diluted with distilled water. Dampen a clean cloth or sponge with this mixture and apply gently to the spill. Remove the detergent mixture with a damp cloth, pat dry with a clean dry cloth.
Carton Size: 22" x 18" x 21" (each box)
Carton Weight: 67.6 lbs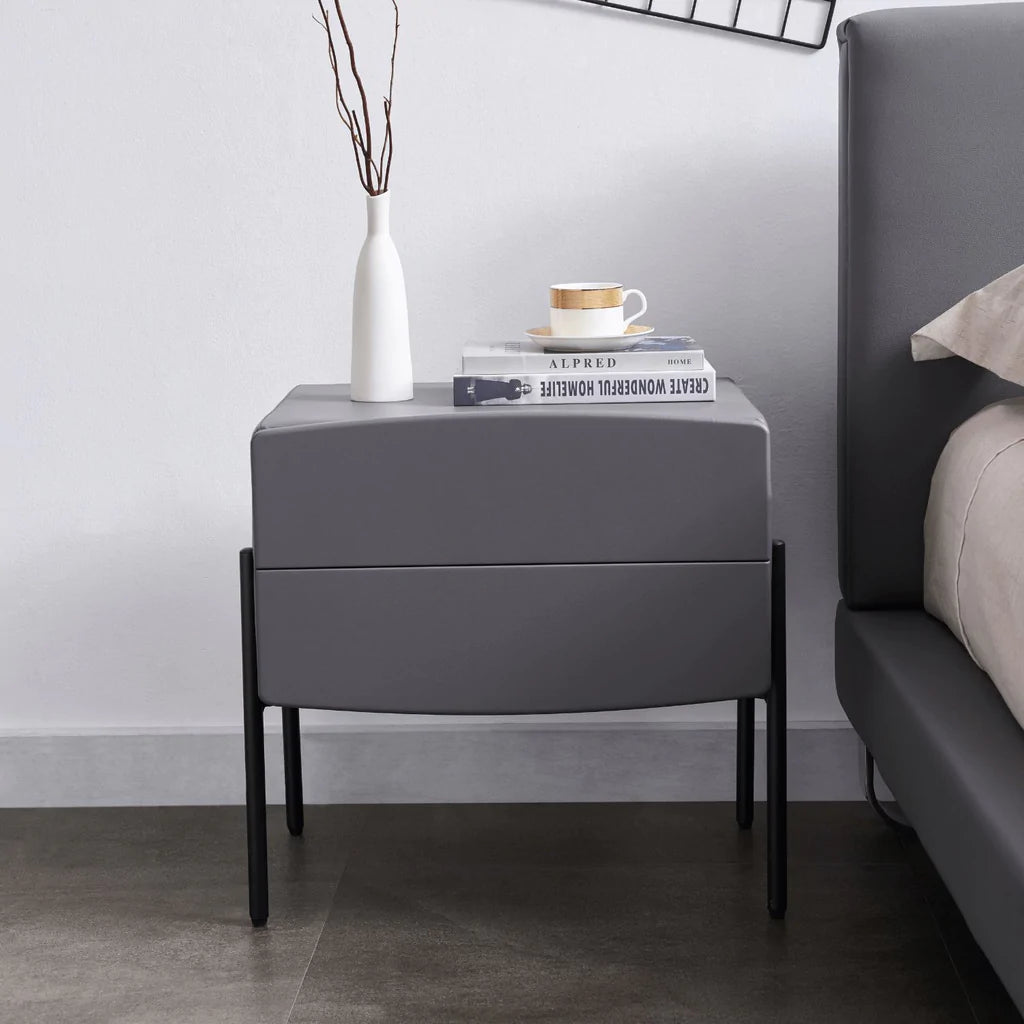 Truly uniquely Italian
An industrial-chic look sets this Italian nightstand set apart in an exciting way. With cool gray lacquer panels drawing alluring curves, and black iron legs bringing a subtle contrast. This Luigi set is a perfect Italian accompaniment to the Aurora bed. Be assured it will stay unique too, Mario Capasa have patented the design.

Patented Italian style
An original Mario Capasa design, with lacquer panels and contrasting iron legs, complete with a unique texture.
In Real Life
Video taken by an iphone 12. No filters, No edits.
Practical storage
Two wide drawers and a flat top surface for features, or those bedside must-haves.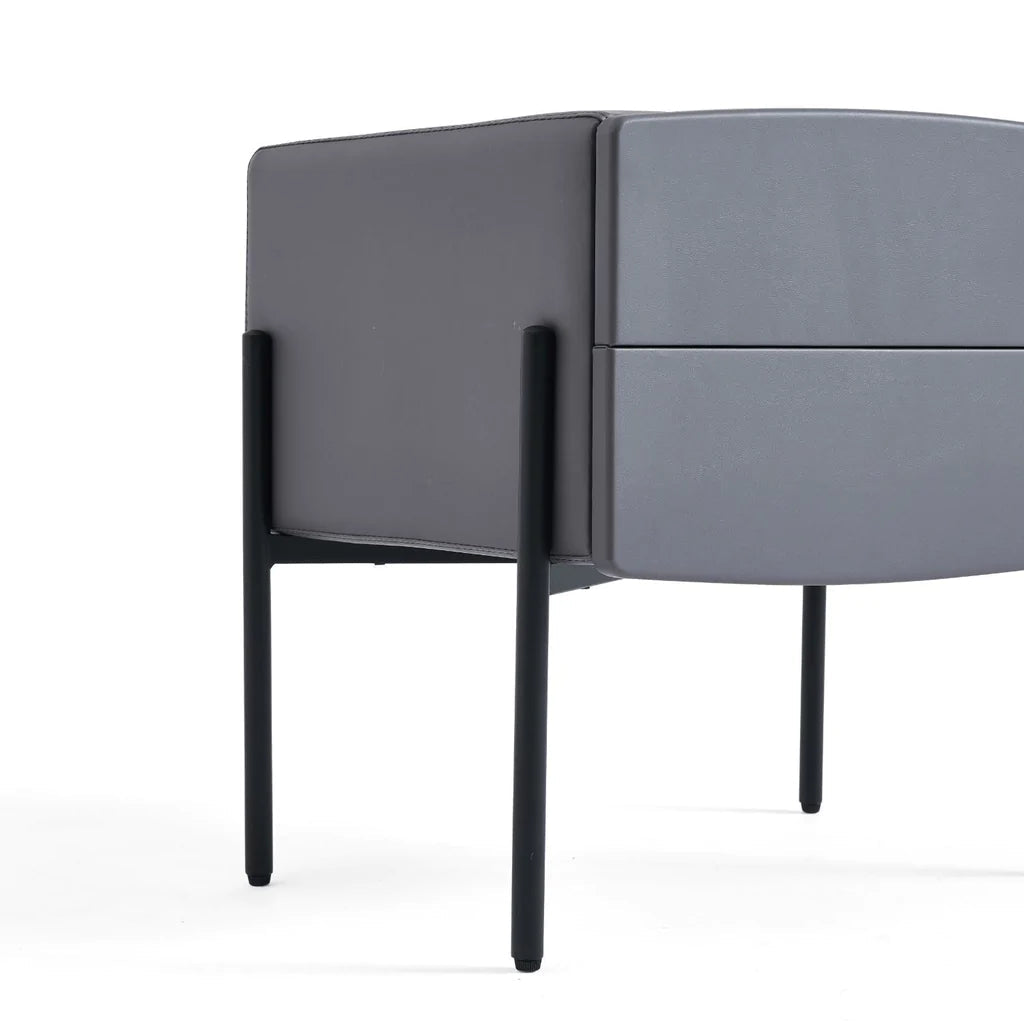 Designed to last
Made with care in Italy, using AAA grade plywood, supported by slender but strong iron legs.
Set of 2 Nightstands
Dimensions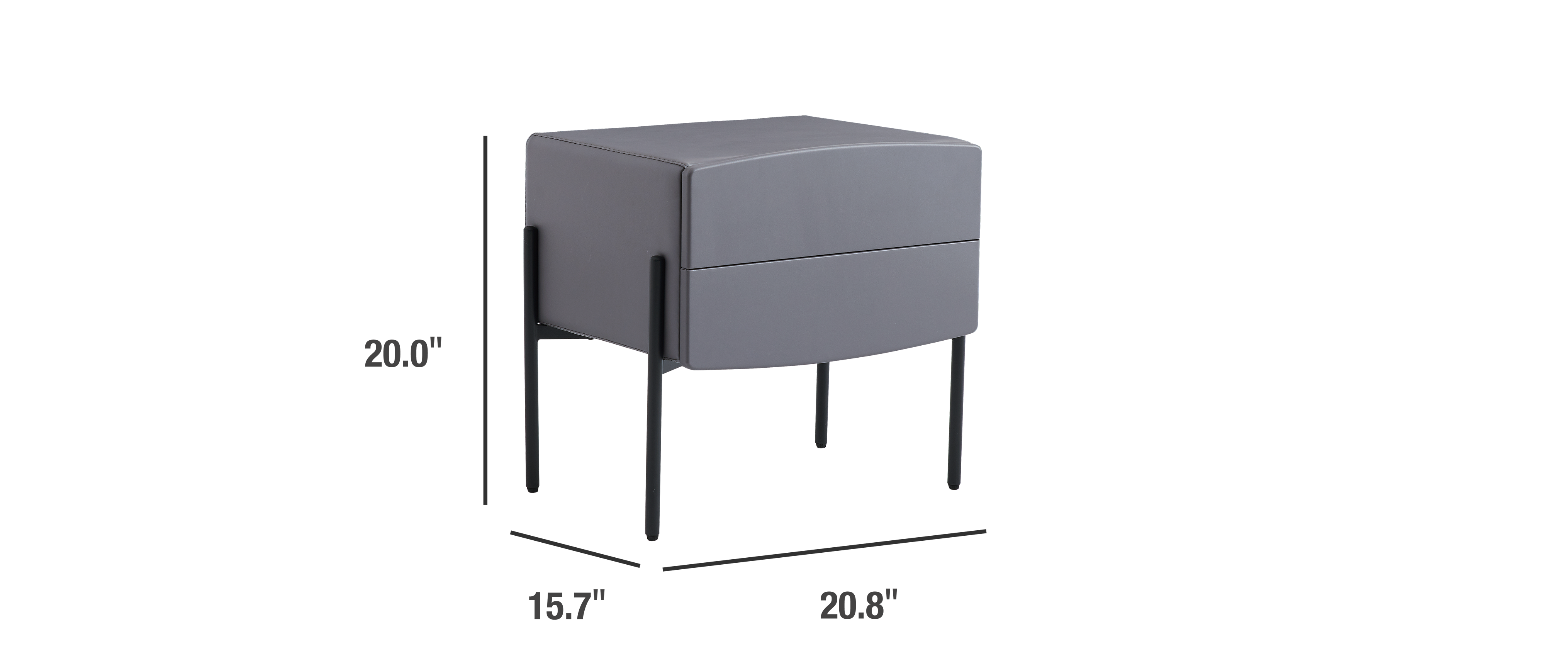 Dimensions
Width: 21.6"
Depth: 16"
Height: 22"
This product has no reviews yet.