Oni Candle Holder
---
Length: 8.7"
Depth: 8.7"
Height: 9.4"
Wood outdoor
To clean: Use a damp cloth to dust your furniture. You can also apply a gentle cleanser to give the wood a deep clean. We recommend an oil-based soap since it's free of harsh chemicals and easy to use. Work in small sections to make sure the surface is thoroughly cleaned.

To treat mold: During cooler, wetter months your furniture may develop mold. Allow the piece to dry out before approaching the spots. Next, scrub the surface with a dry brush until the mold flakes off. After the mold is cleared, check for any issues and allow it to dry again fully before cleaning further.

Peak-use seasons: During spring and summer, we recommend wiping down wood at least once a week with a damp cloth to prevent dirt and dust.
Carton Size: 12.2" x 12.2" x 13.4"
Carton Weight: 11.9 lbs
Outdoor safe; recommend covering when not in use.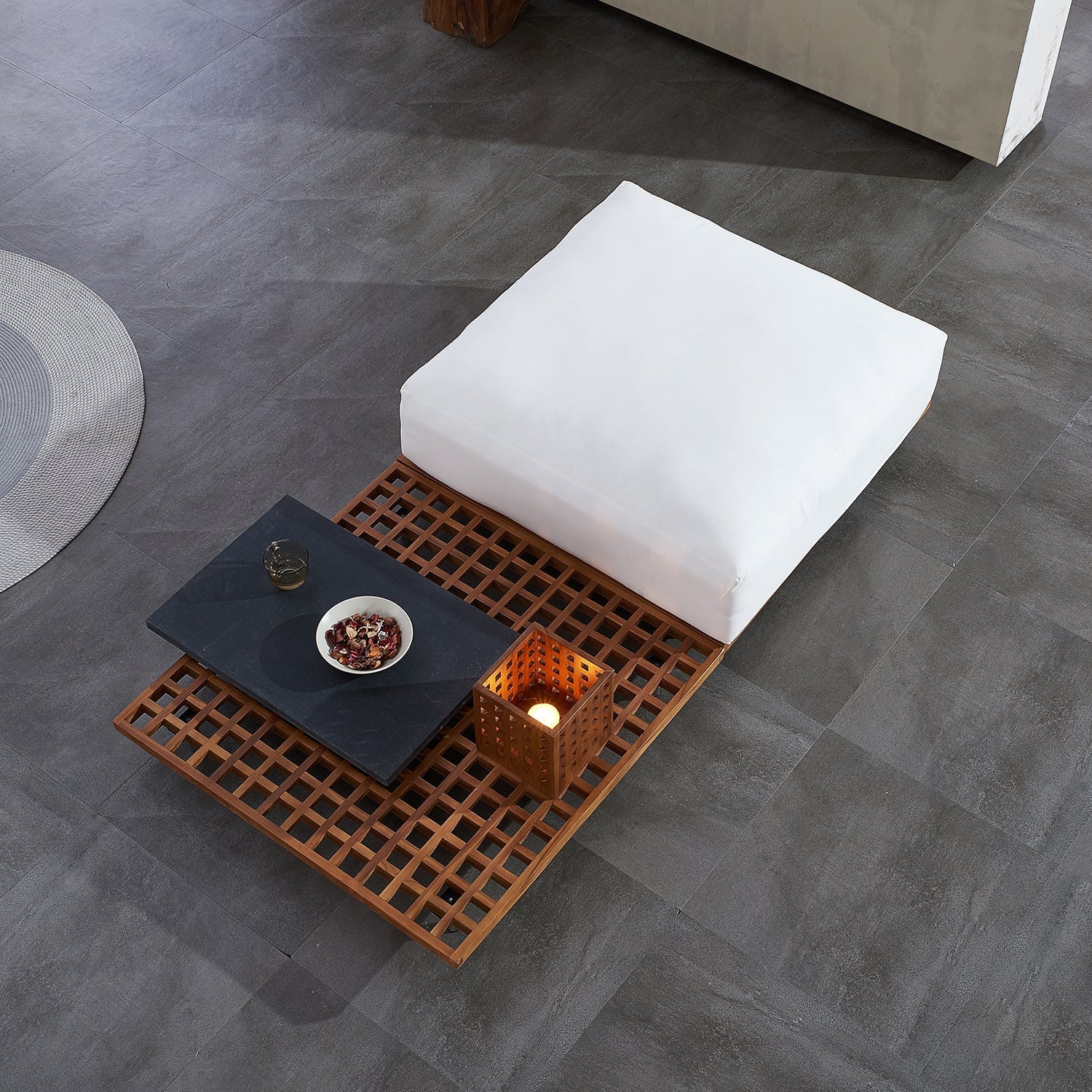 Lounge in a soft glow
There are few things that can't be said over candlelight. A quiet and intimate quality of light, it delivers an earthy, casual ambiance to any space it inhabits. There is also no receptacle more fittingly refined to host said light than the Oni Candle Holder. Let flickering light dance across your open-air patio or living room view by way of this sublime candle holder.

Environmentally sound
Built entirely of natural teak wood and metal, the Oni Candle Holder is a home purchase you can feel good about on multiple levels.
In Real Life
Video taken by an iphone 12. No filters, No edits.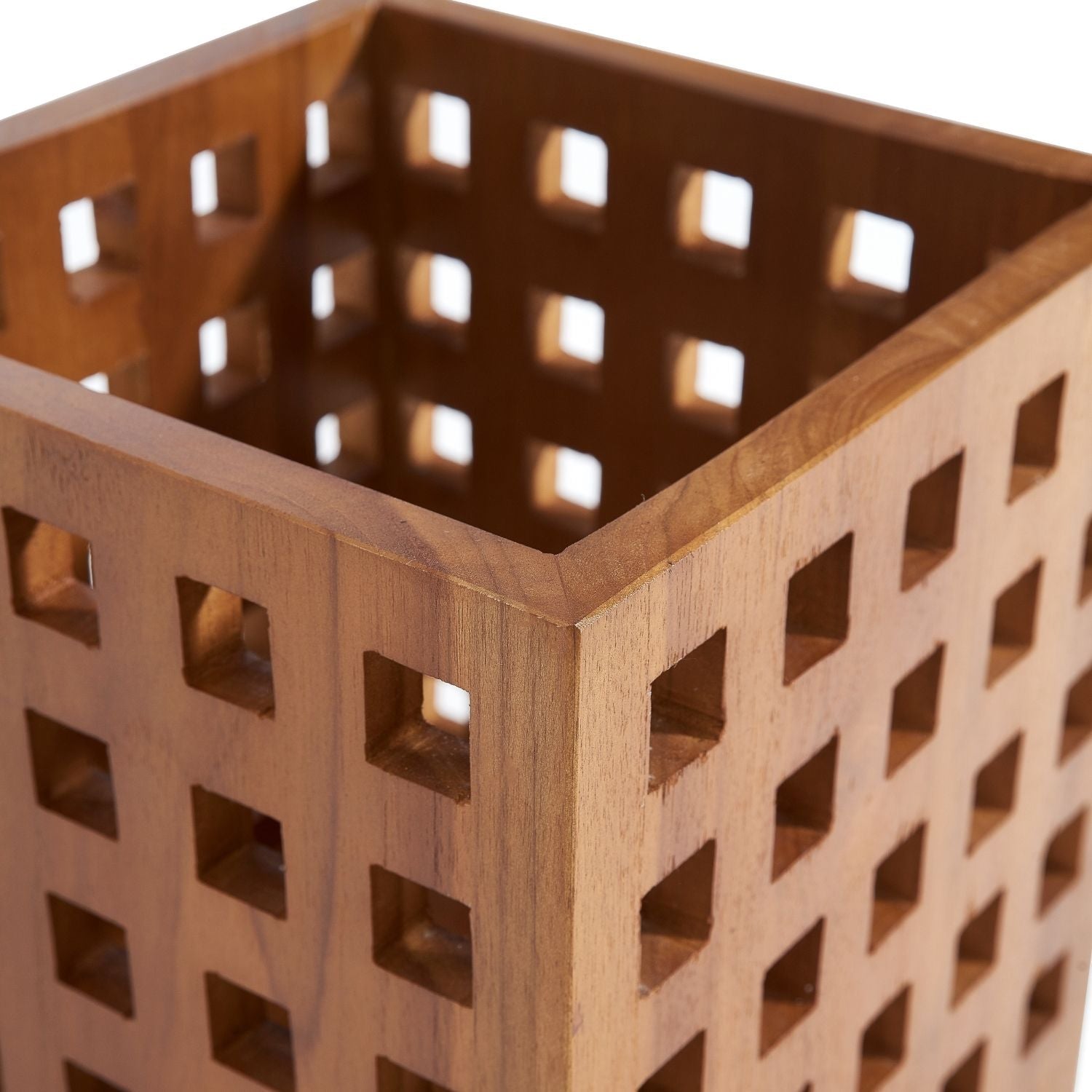 Ultra-sleek aesthetic
This candle holder's shapely design gives good geometric value to minimalist interiors. This seemingly woven look brings an earthy nuance that is emphasized when outfitted with a lit candle.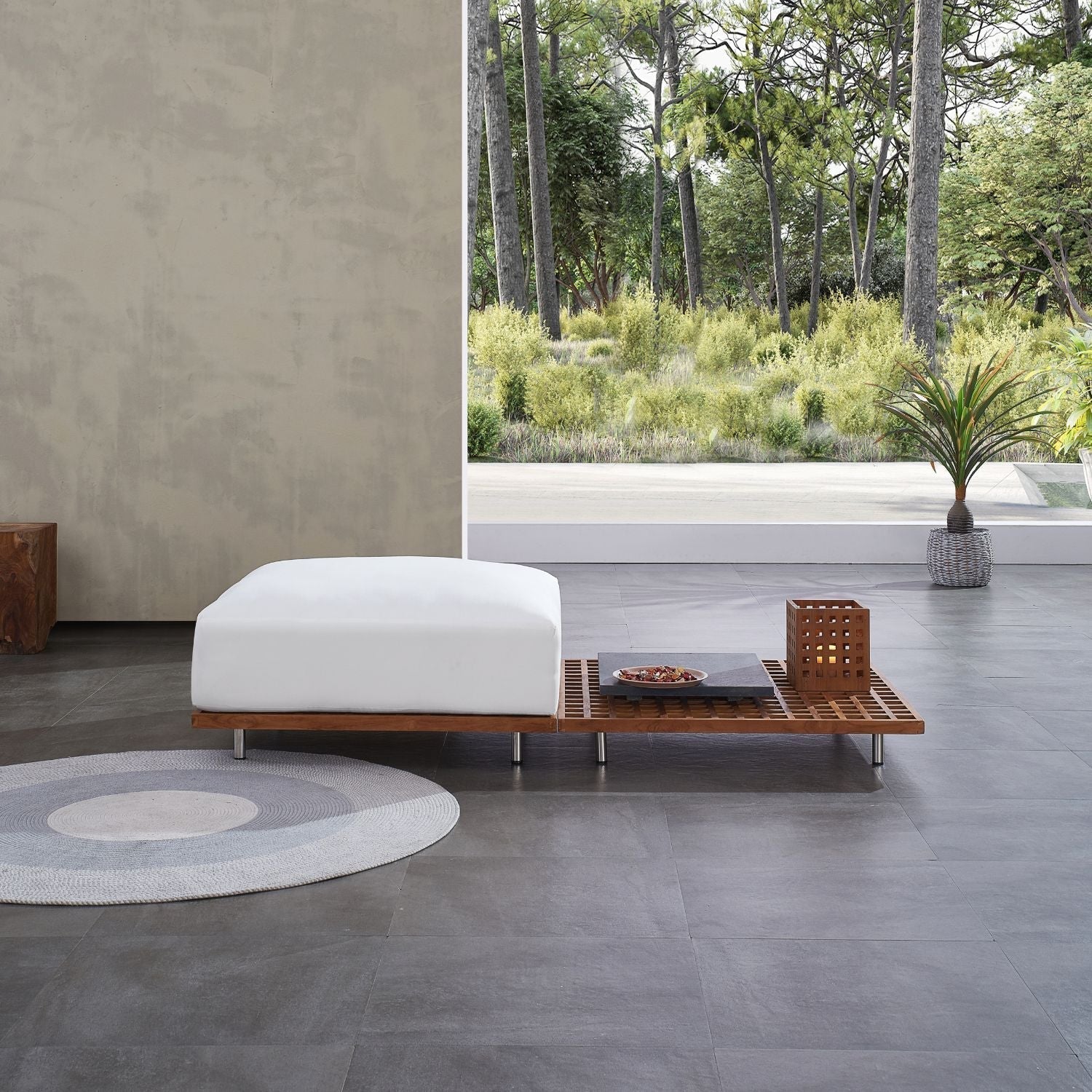 Excellently paired
Though the quality of light that dances through the openings is worth the purchase alone, this piece is also excellently designed to pair well with the Oni Coffee Table making for more than one ultra-elevated addition to your home.
This product has no reviews yet.