Valonita Sofa
---
Add Protection Plan
What's covered
Length: 77"
Depth: 30"
Height: 28"
Material: 100% Polyester Linen
Frame: Eucalyptus Wood
Filling: Mixture of Recycled & New Foam
Legs: Black-Plated Iron
To clean: Vacuum the upholstery moving it from left to right in short, overlapping lines. Change over to the crevice nozzle, and vacuum in between the seams and under the cushions.

Treat stains: Attack stains with the appropriate water- or solvent-based cleaner. Let the cleaner sink in, and then blot it with a microfiber cloth. Don't scrub the stain, as the action could push the stain farther into the upholstery or damage the fabric.
Carton Size: 79"L x 31"D x 22"H
Carton Weight: 110 lbs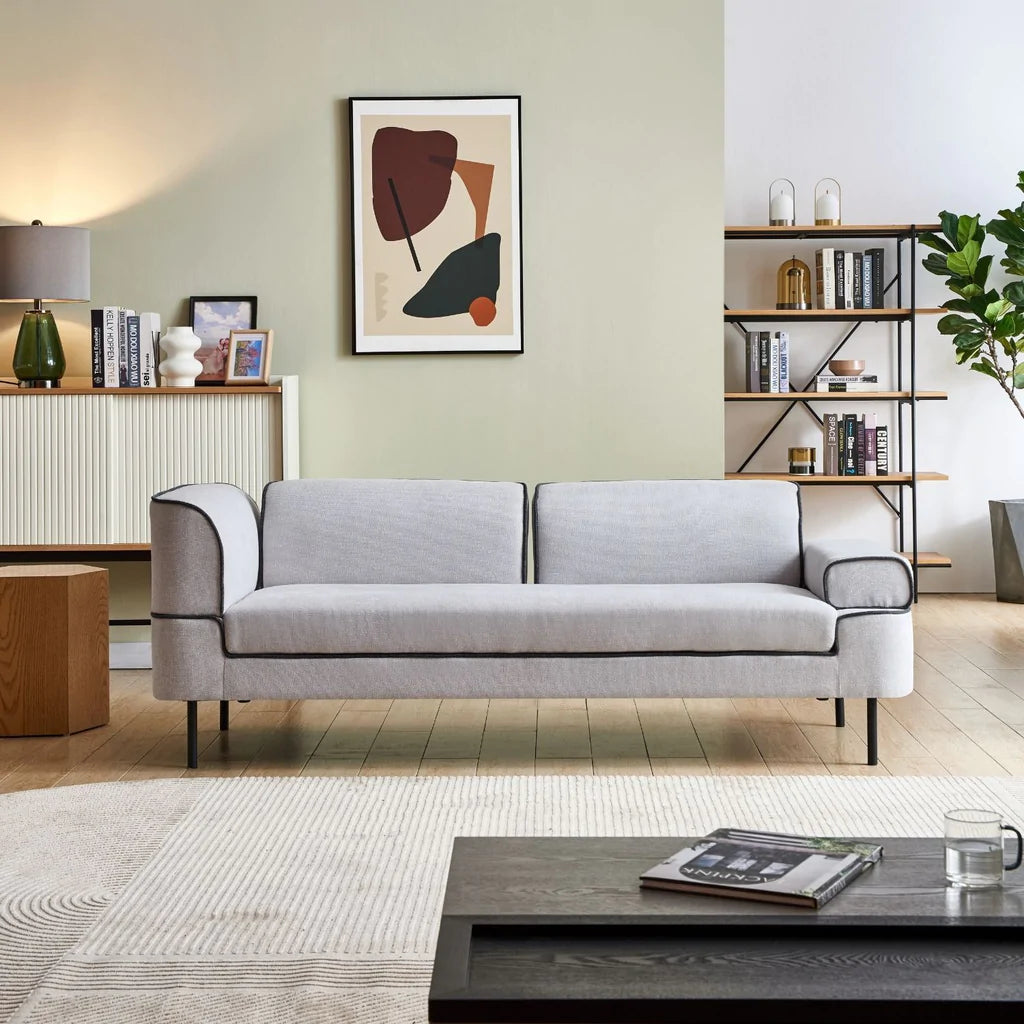 Sit back or kick your feet up
Commitment-phobes rejoice! The Valonita is here to fulfill all your sofa needs, varied as they may be. There is plenty of room to sit back with friends or kick your feet up and lounge for some self-care. Like to change things up? Move the seatbacks and armrests as needed for the perfect configuration. Purchase the soon-to-be-released tray attachment for even more options.

Shape shifter
Go from a sofa to a chaise whenever the mood strikes. Righties and Lefties welcome. One high and one low armrest that are interchangeable.
In Real Life
Video taken by an iphone 12. No filters, No edits.
Bounce back
Its sleek style combines sustainable fabrics paired perfectly with the ratio of dense filing for a soft bounce back.
Adjustable and durable
Accommodating in all shapes and forms. Sturdy legs, scratch proof fabrics and dense foam filly. Move the seatbacks and armrests as needed for the perfect configuration.
This product has no reviews yet.