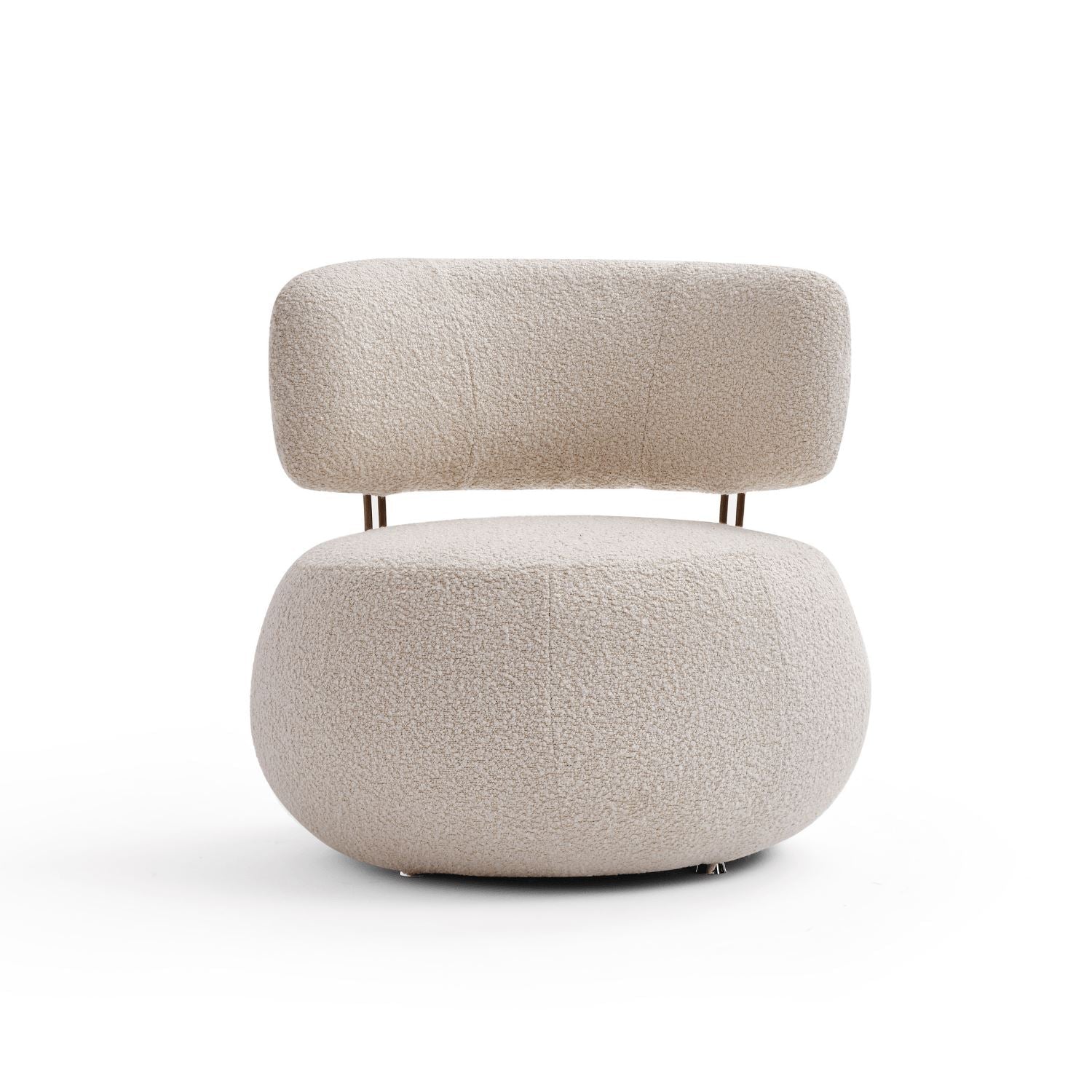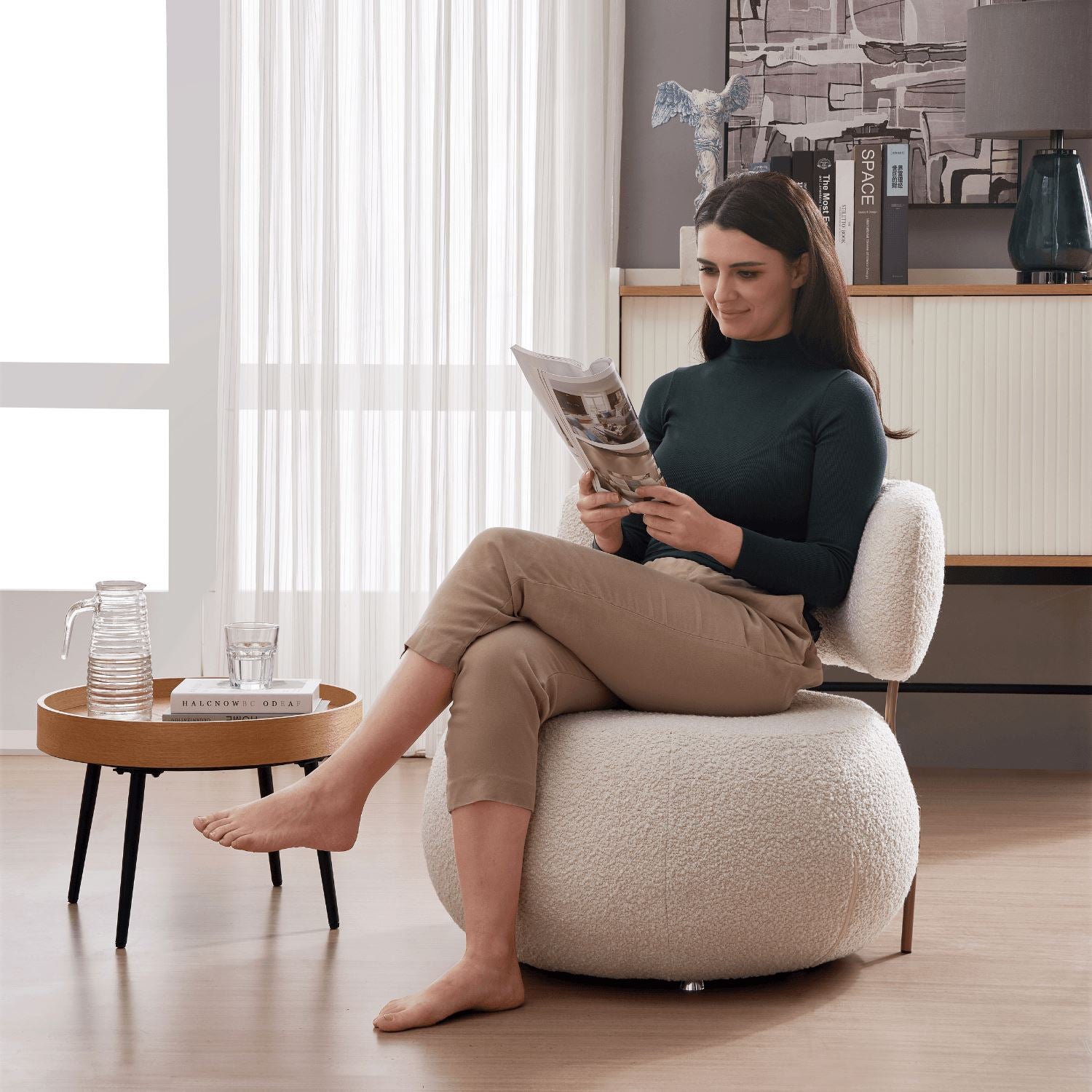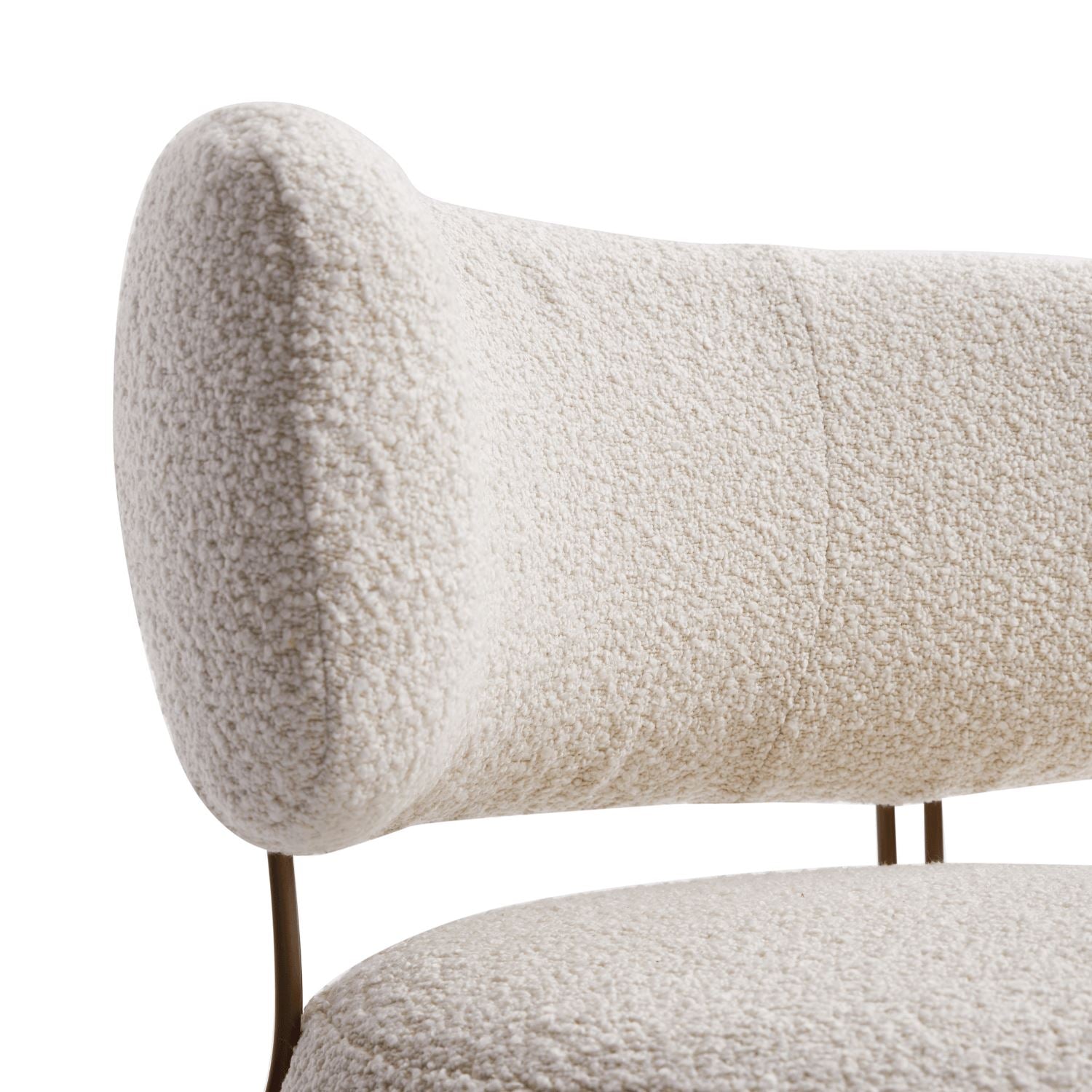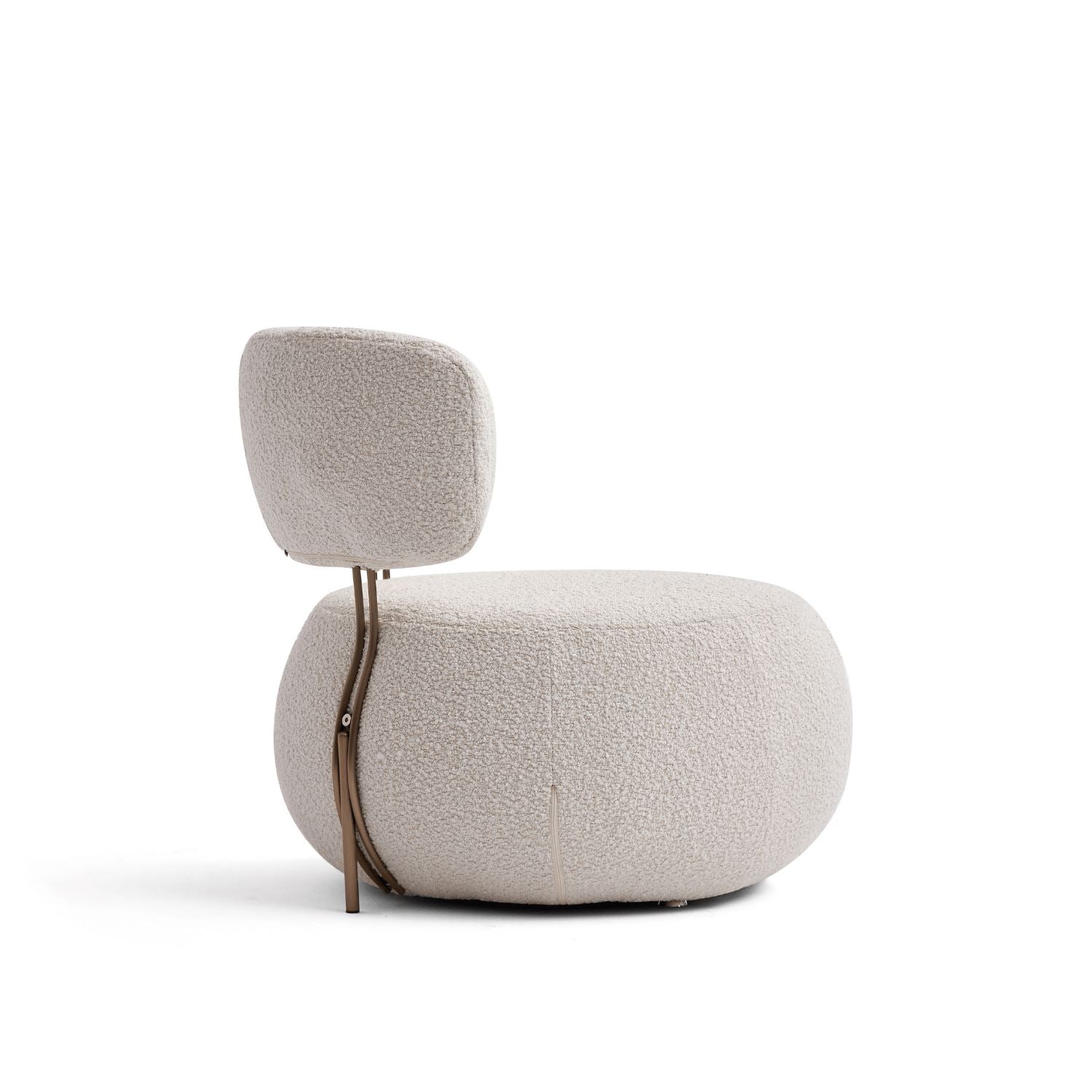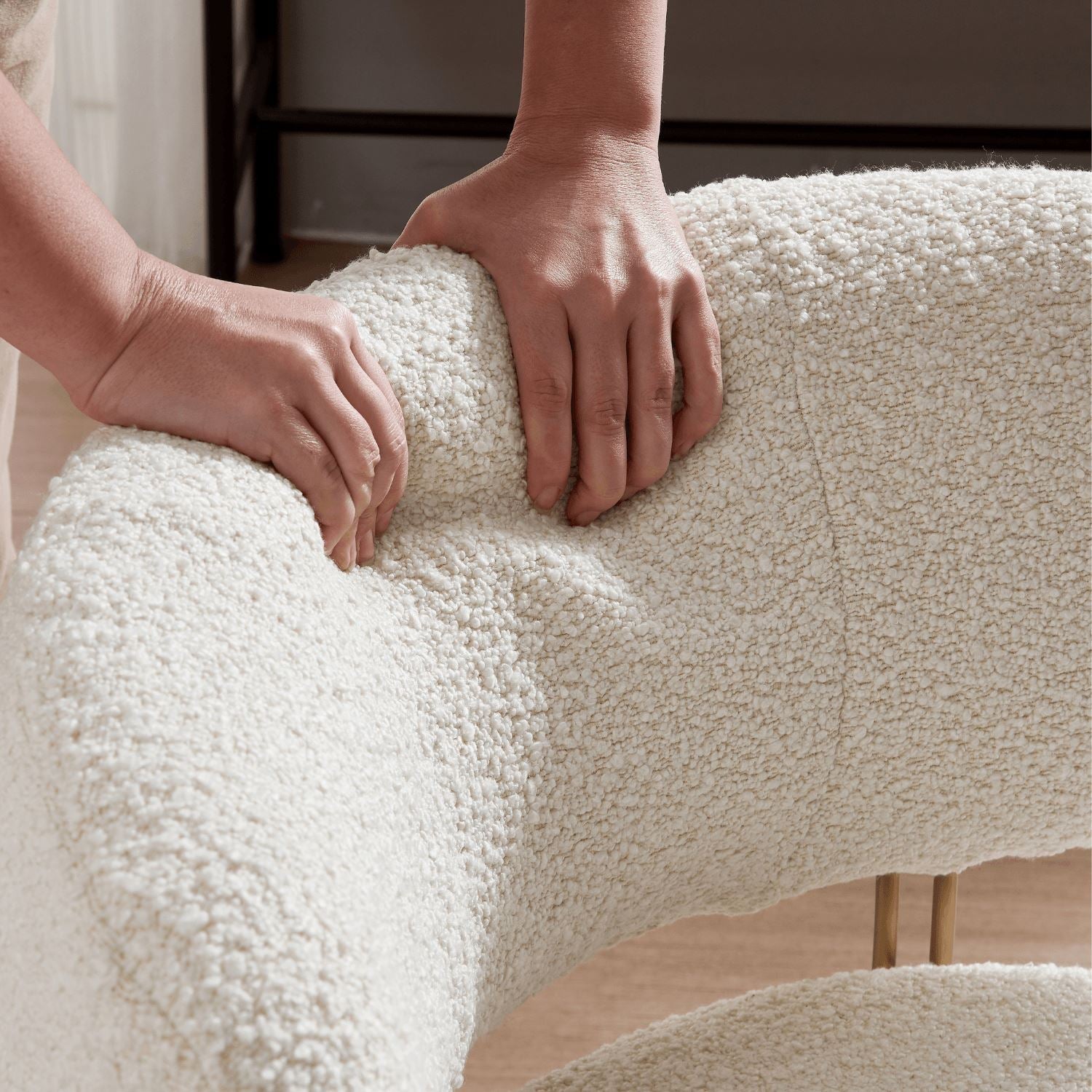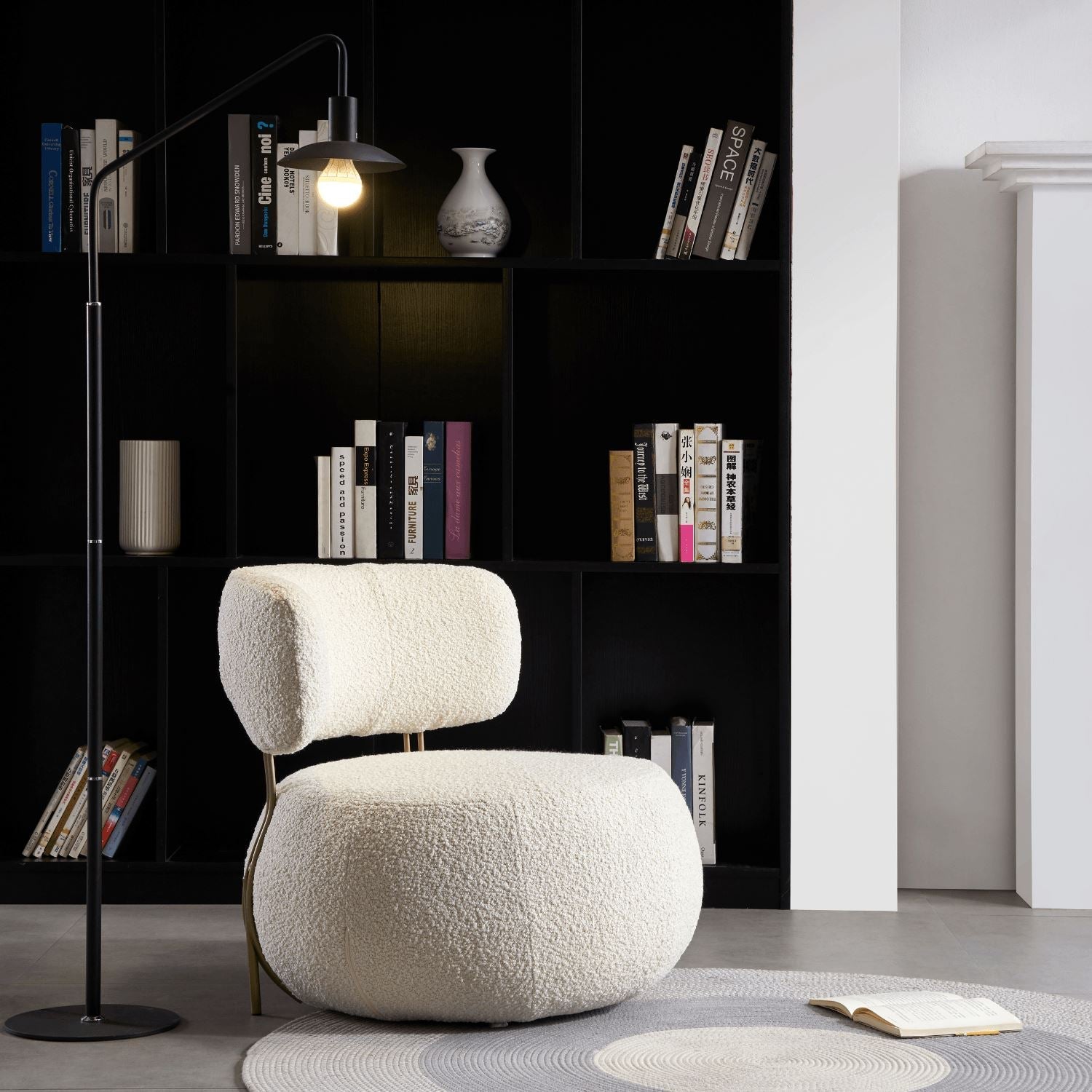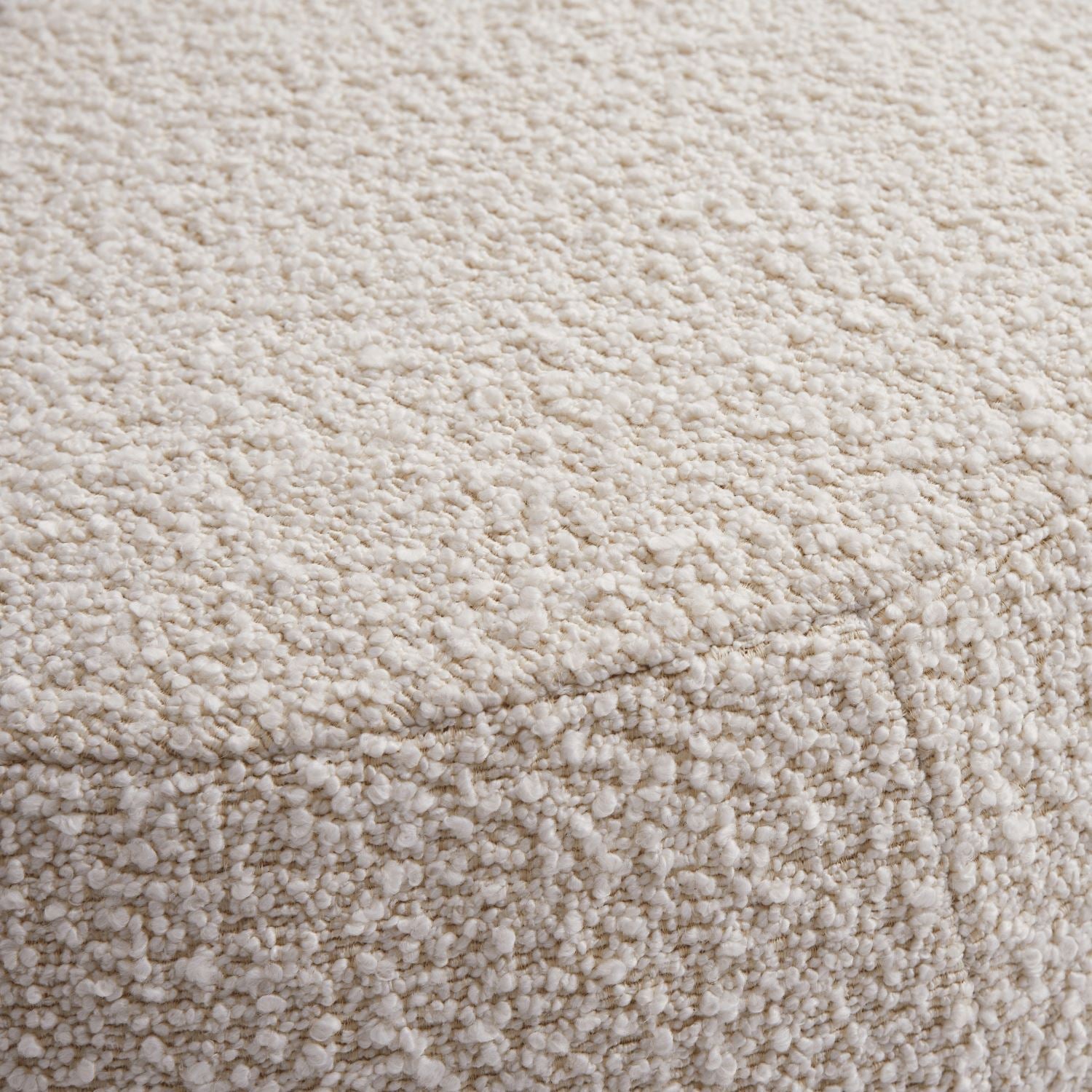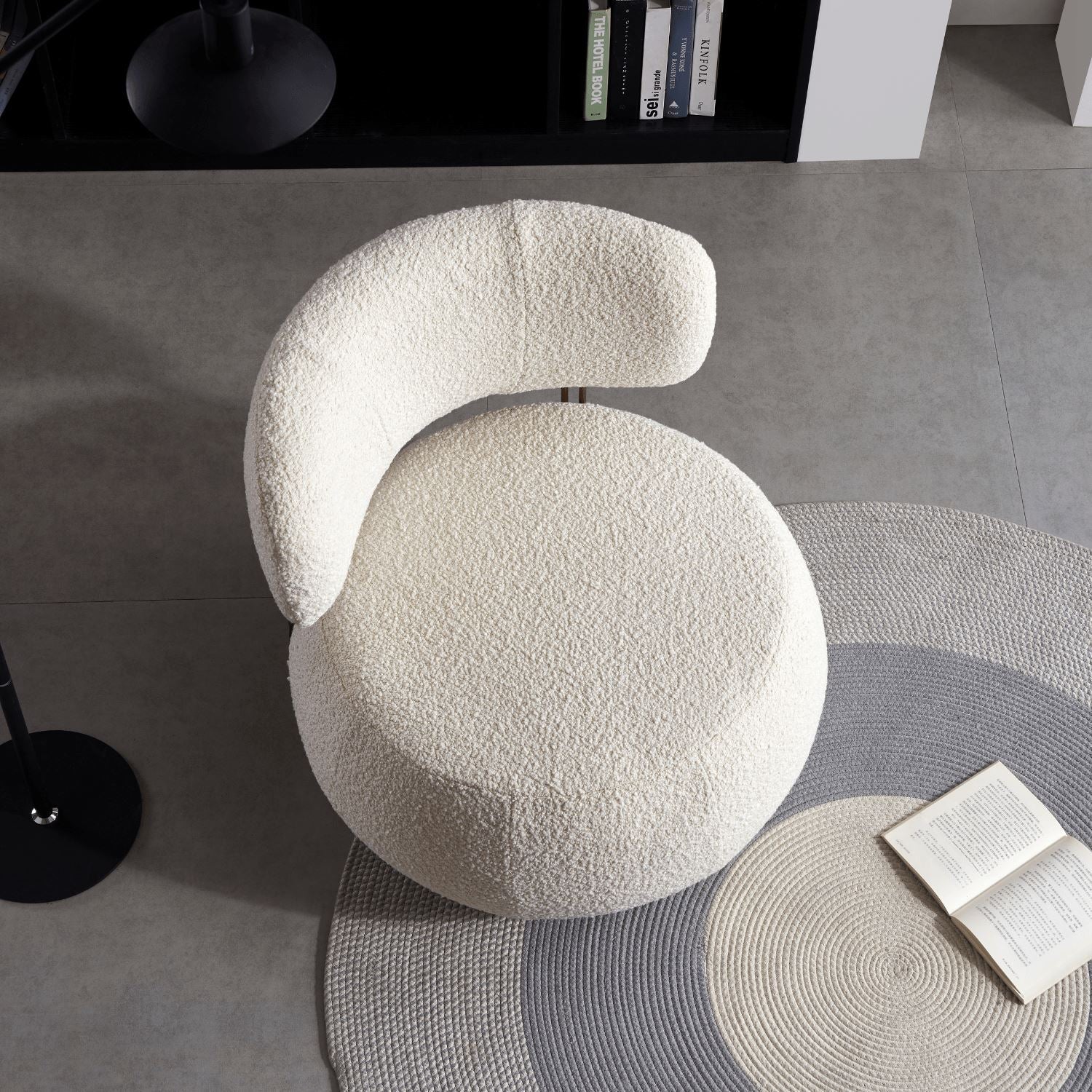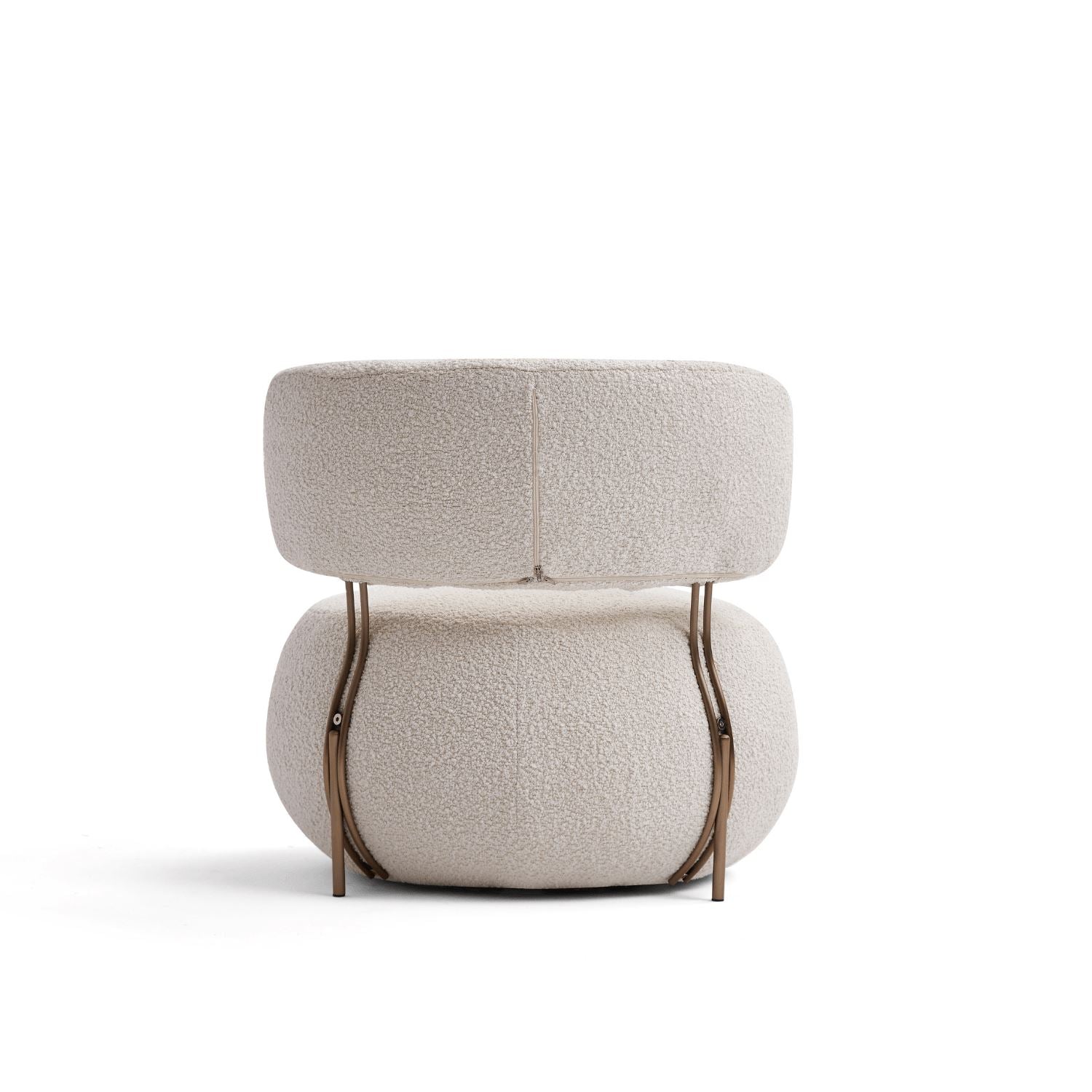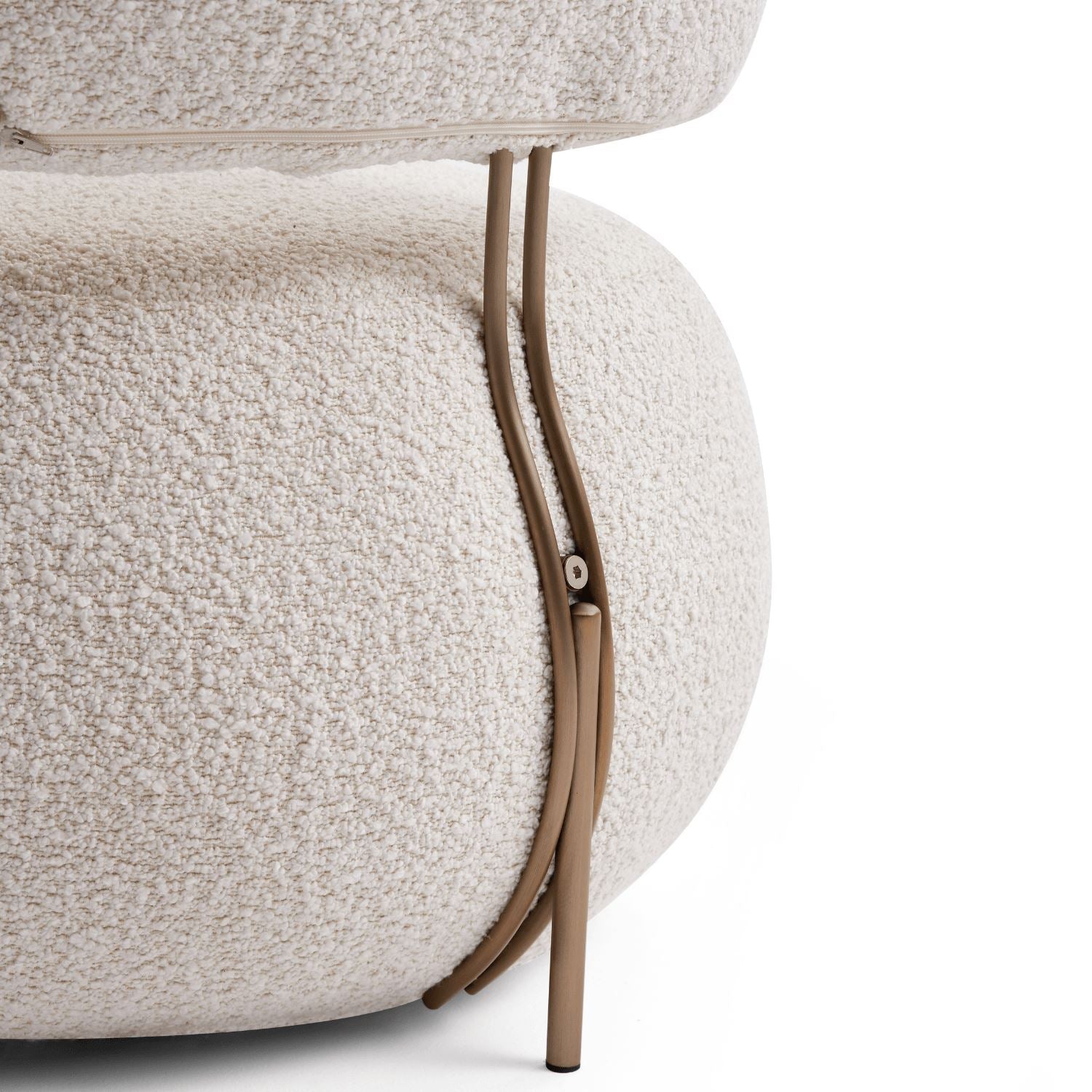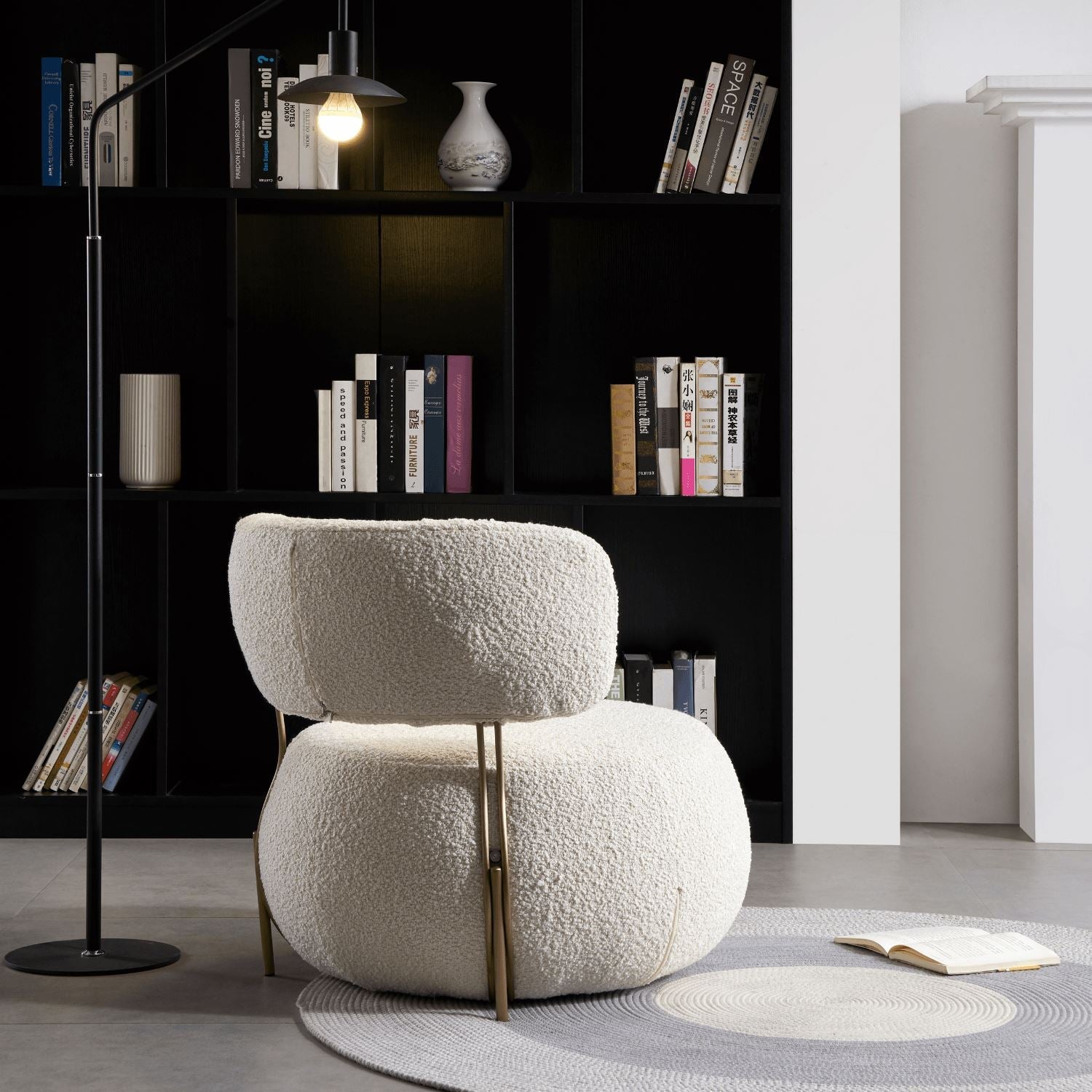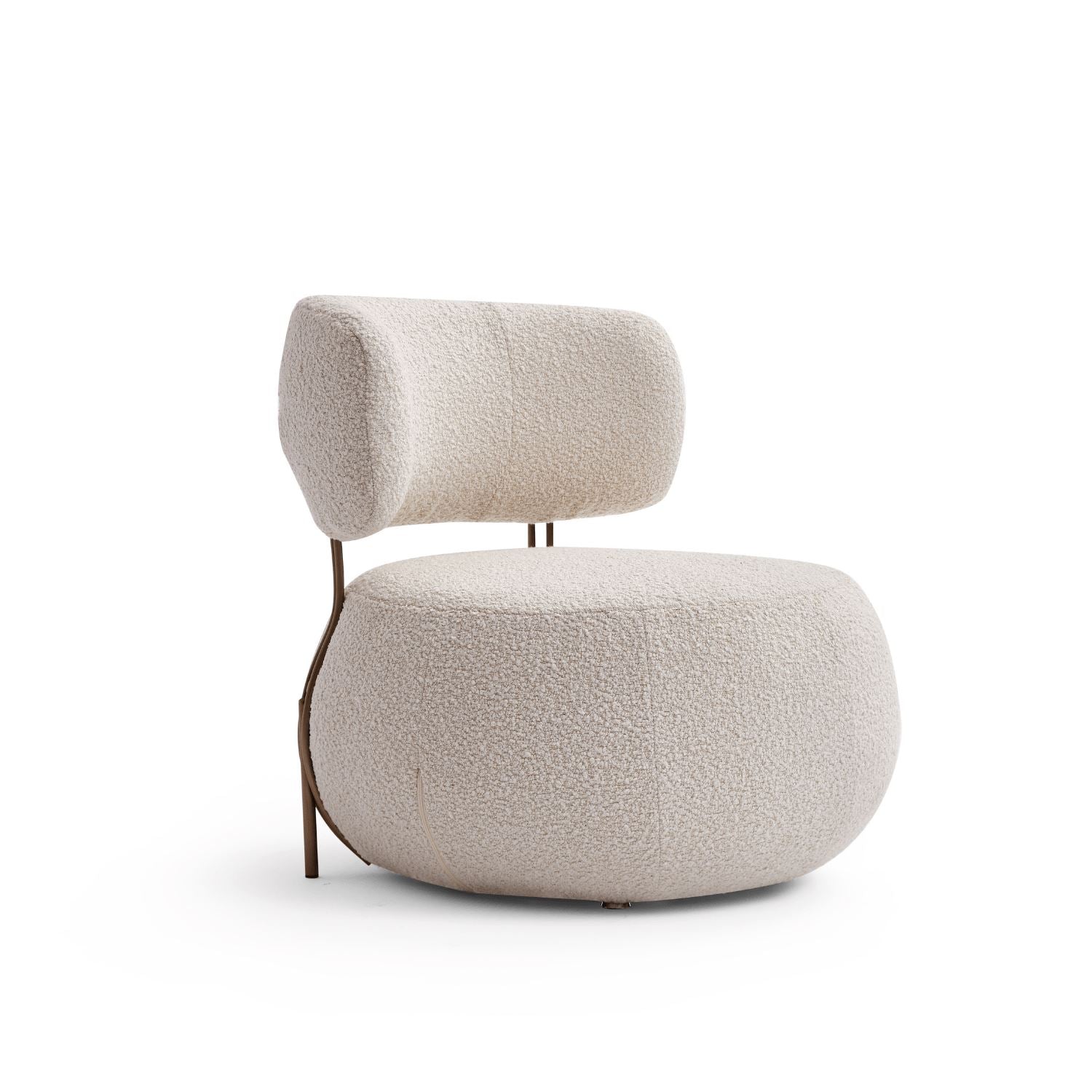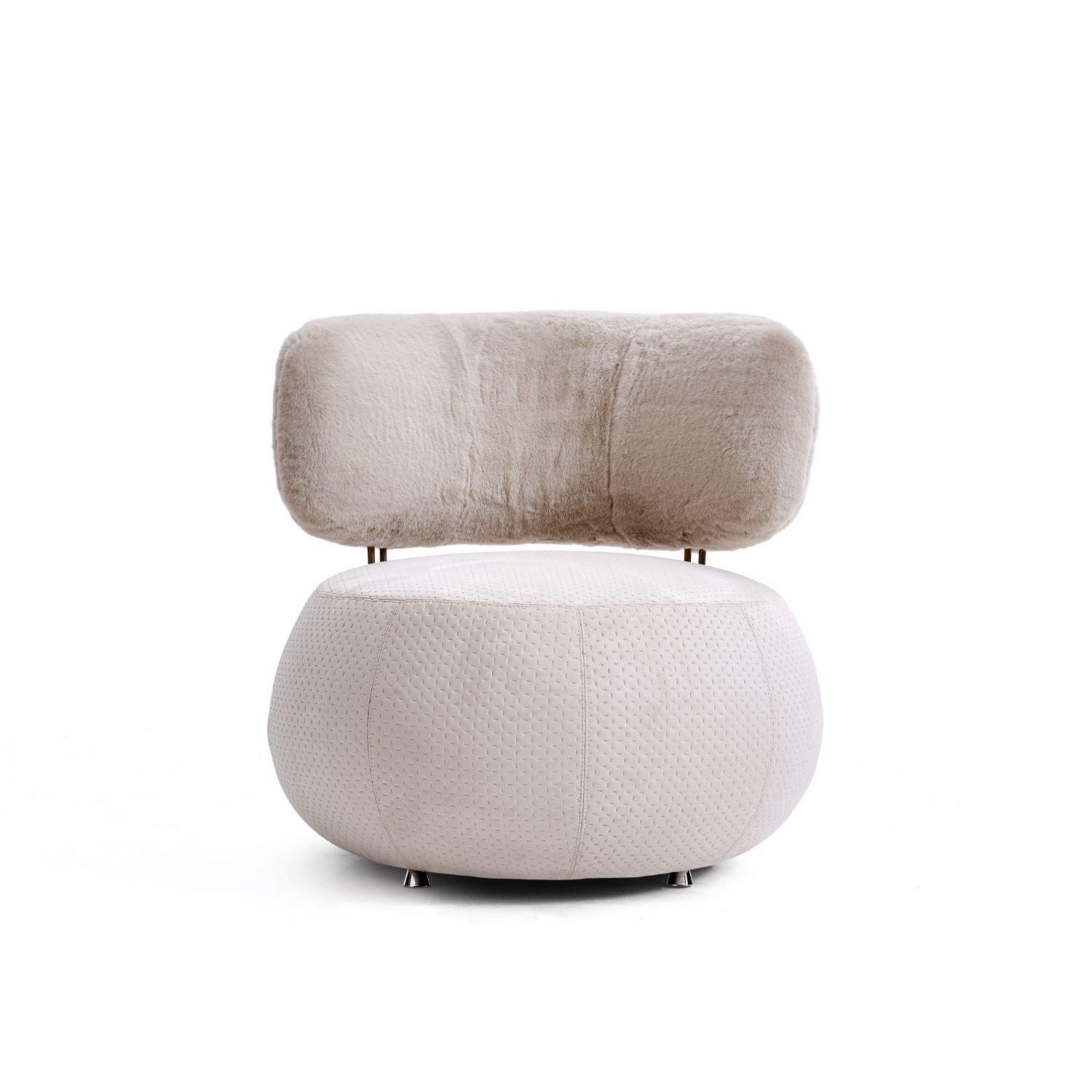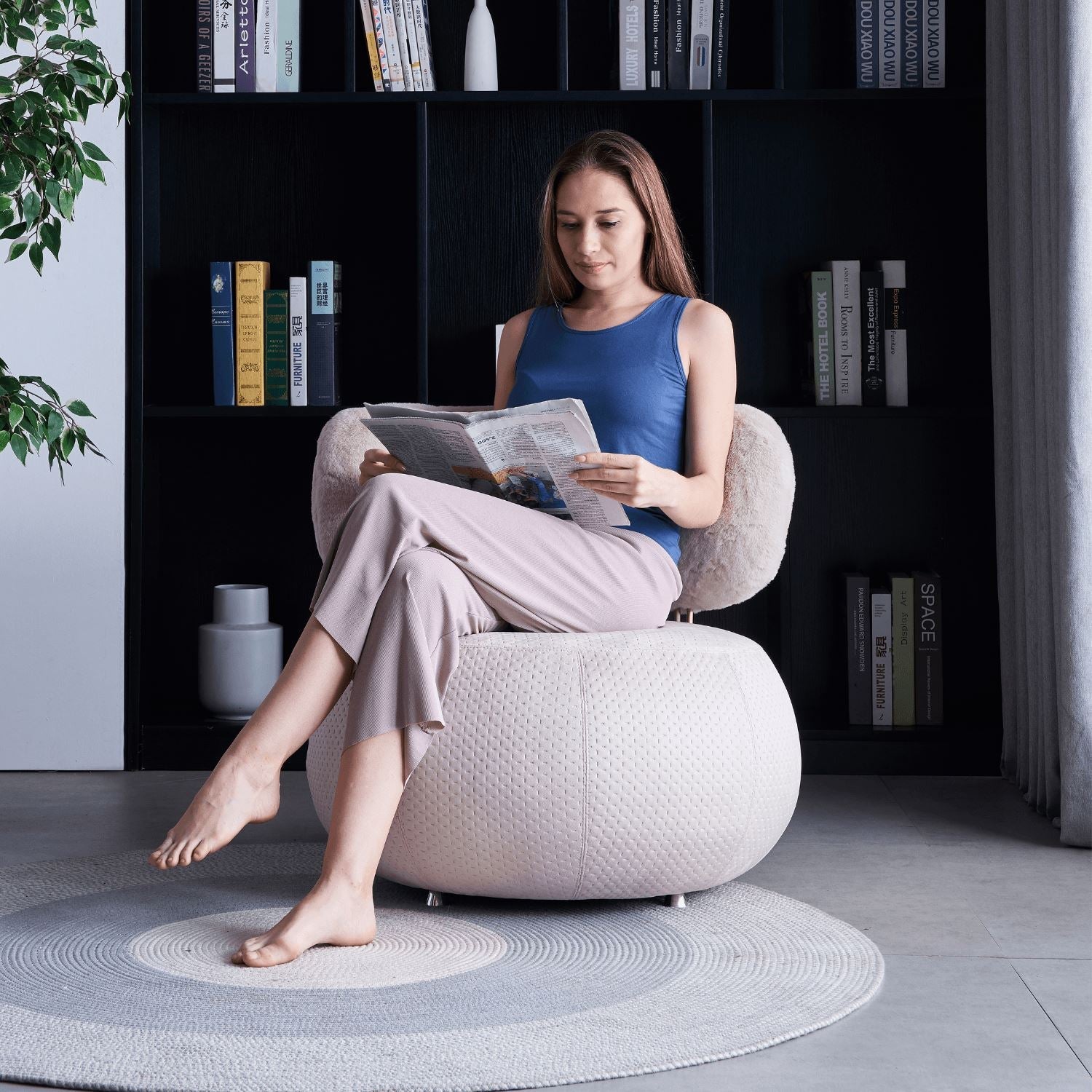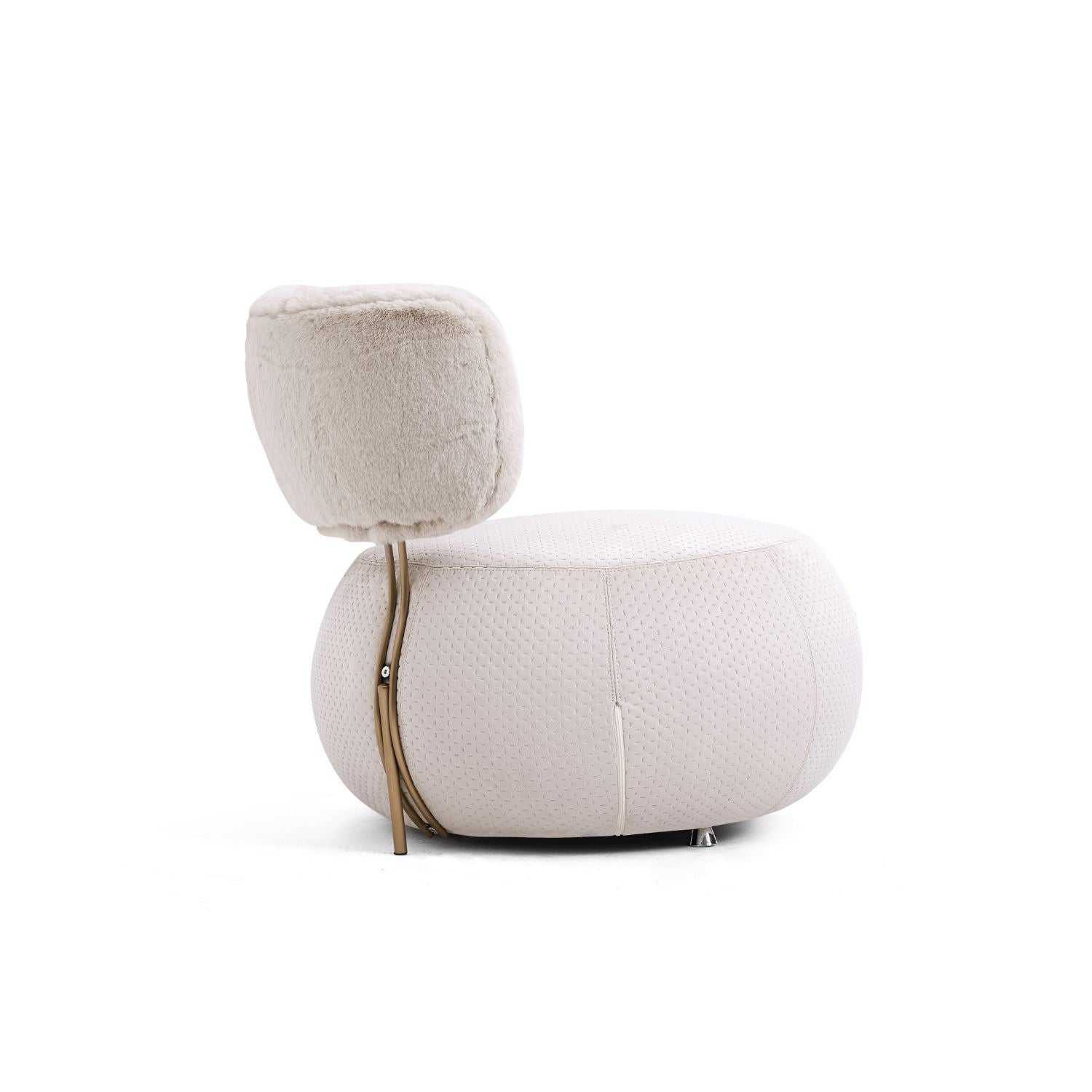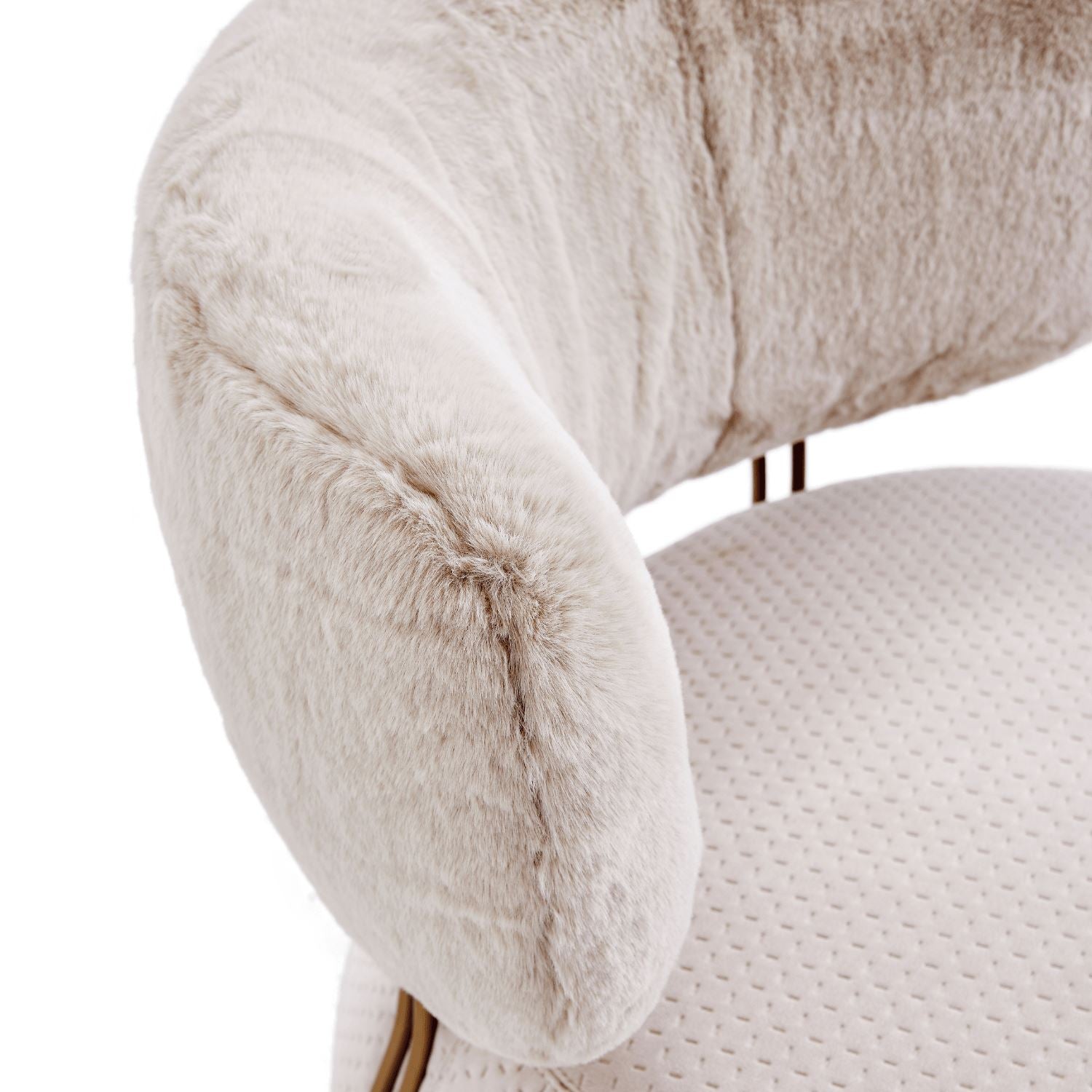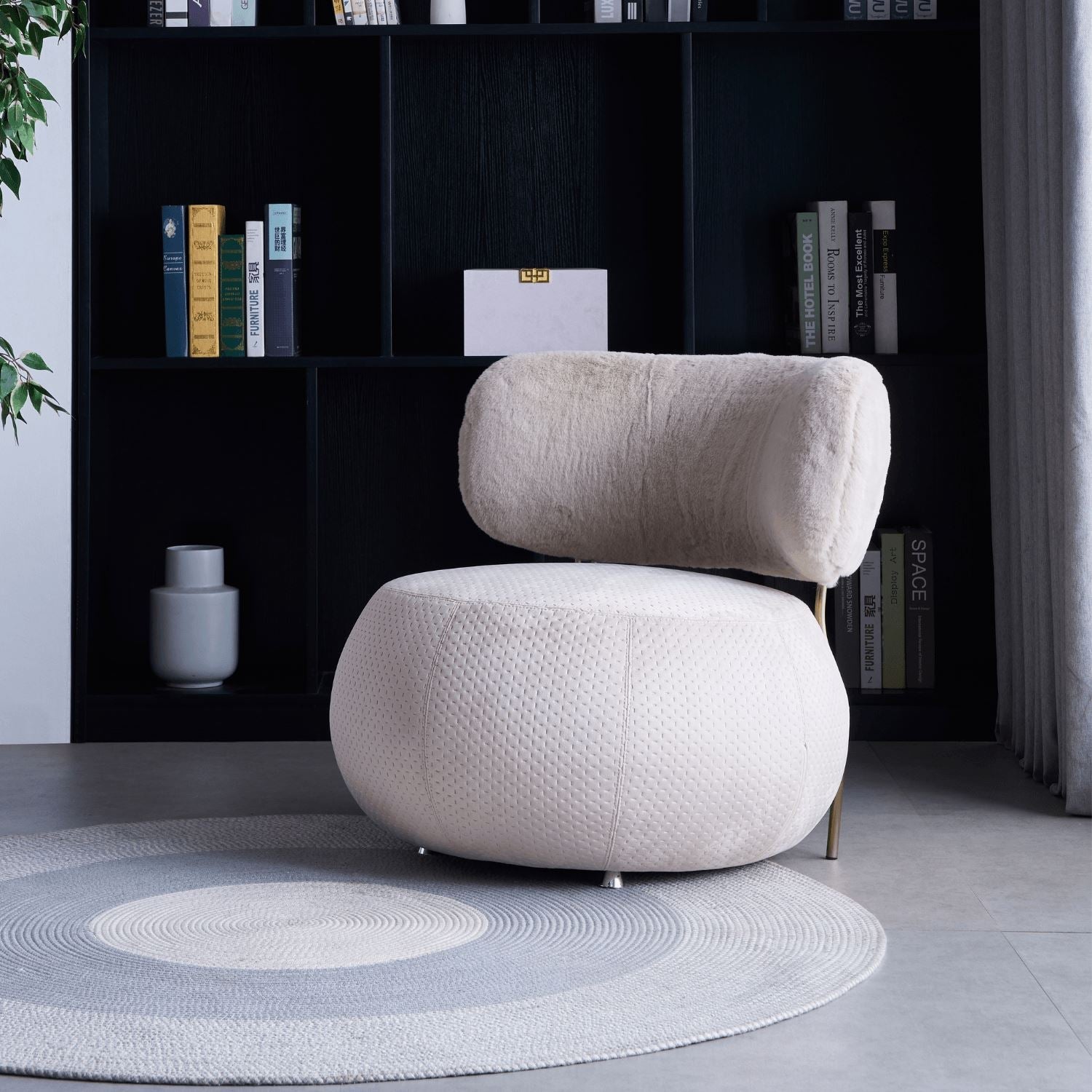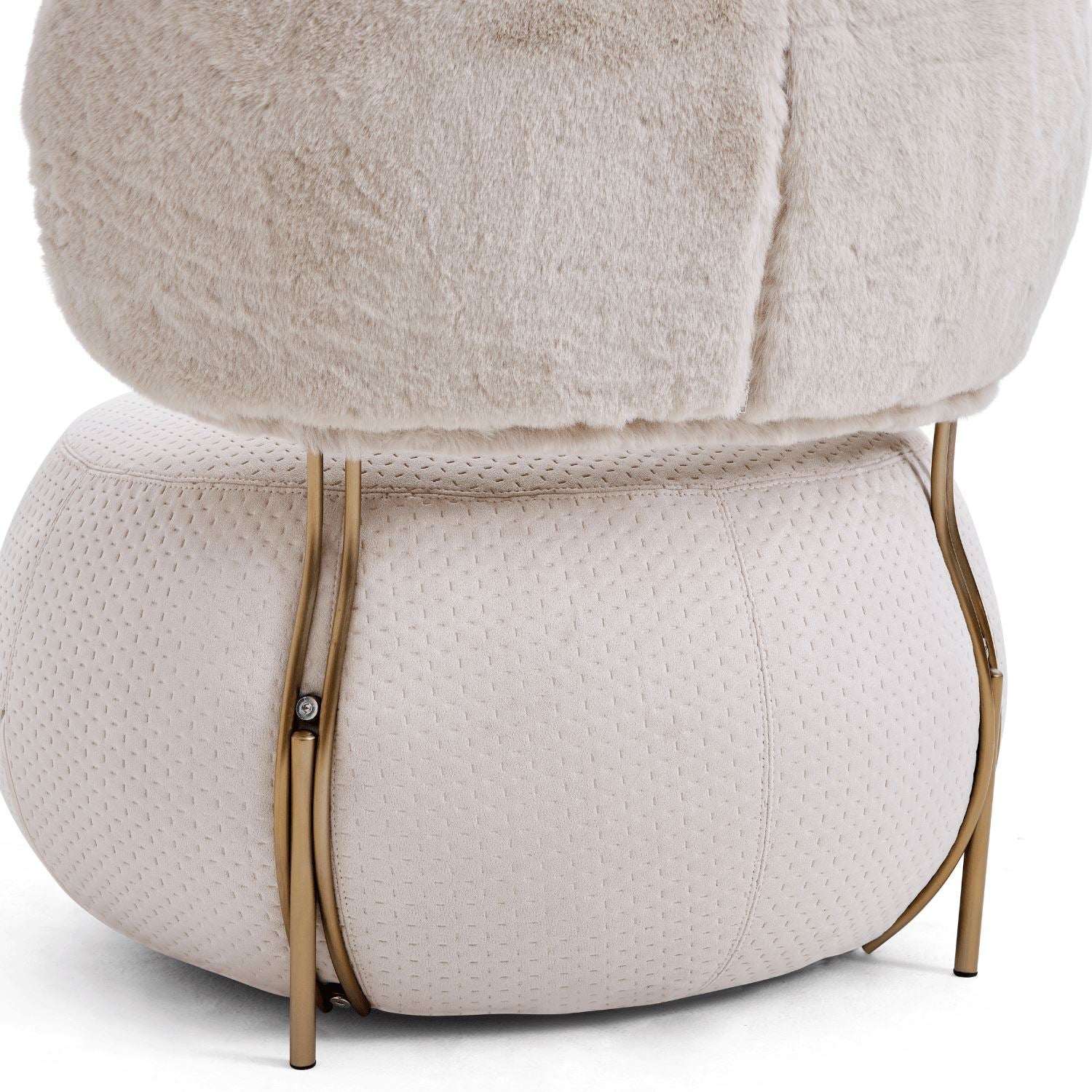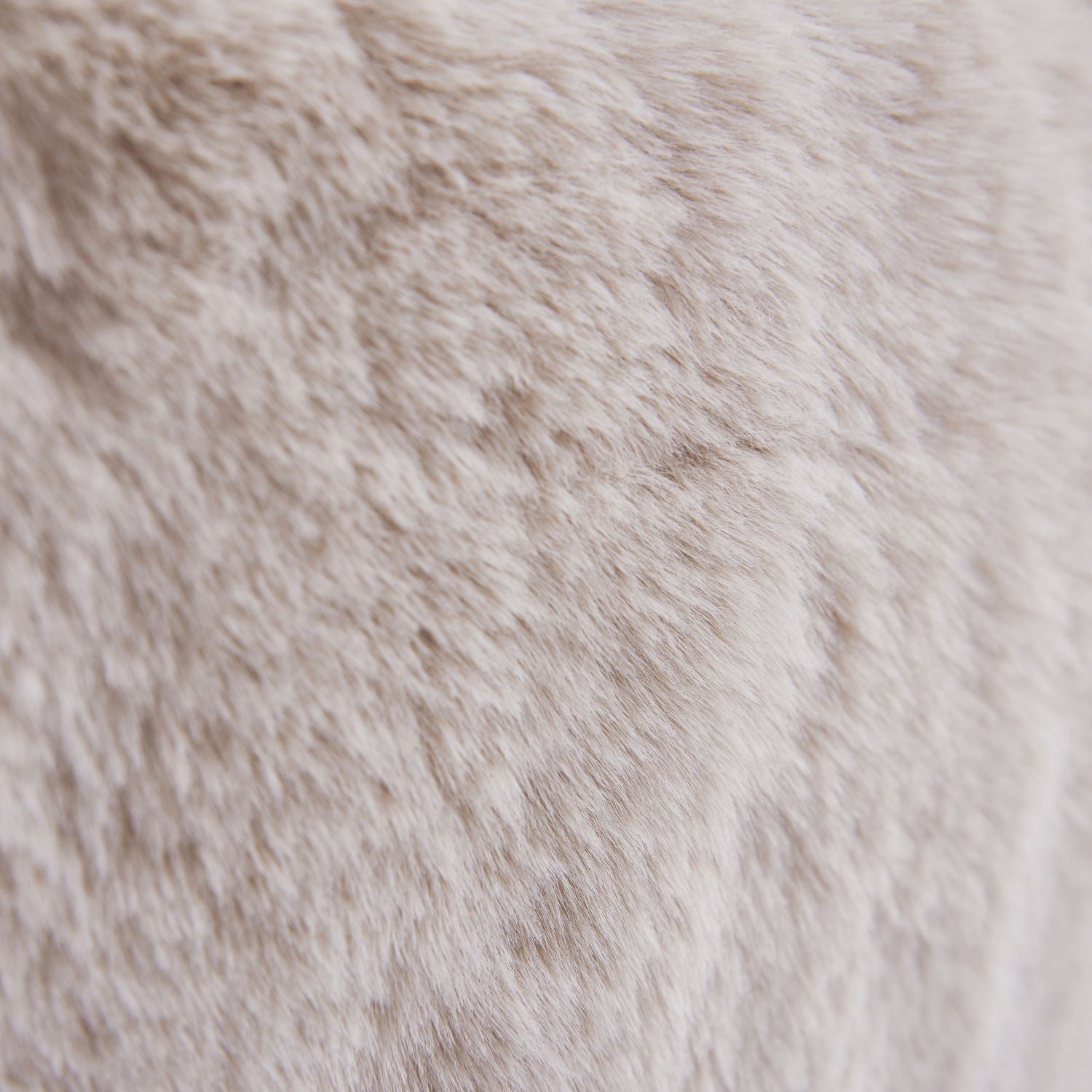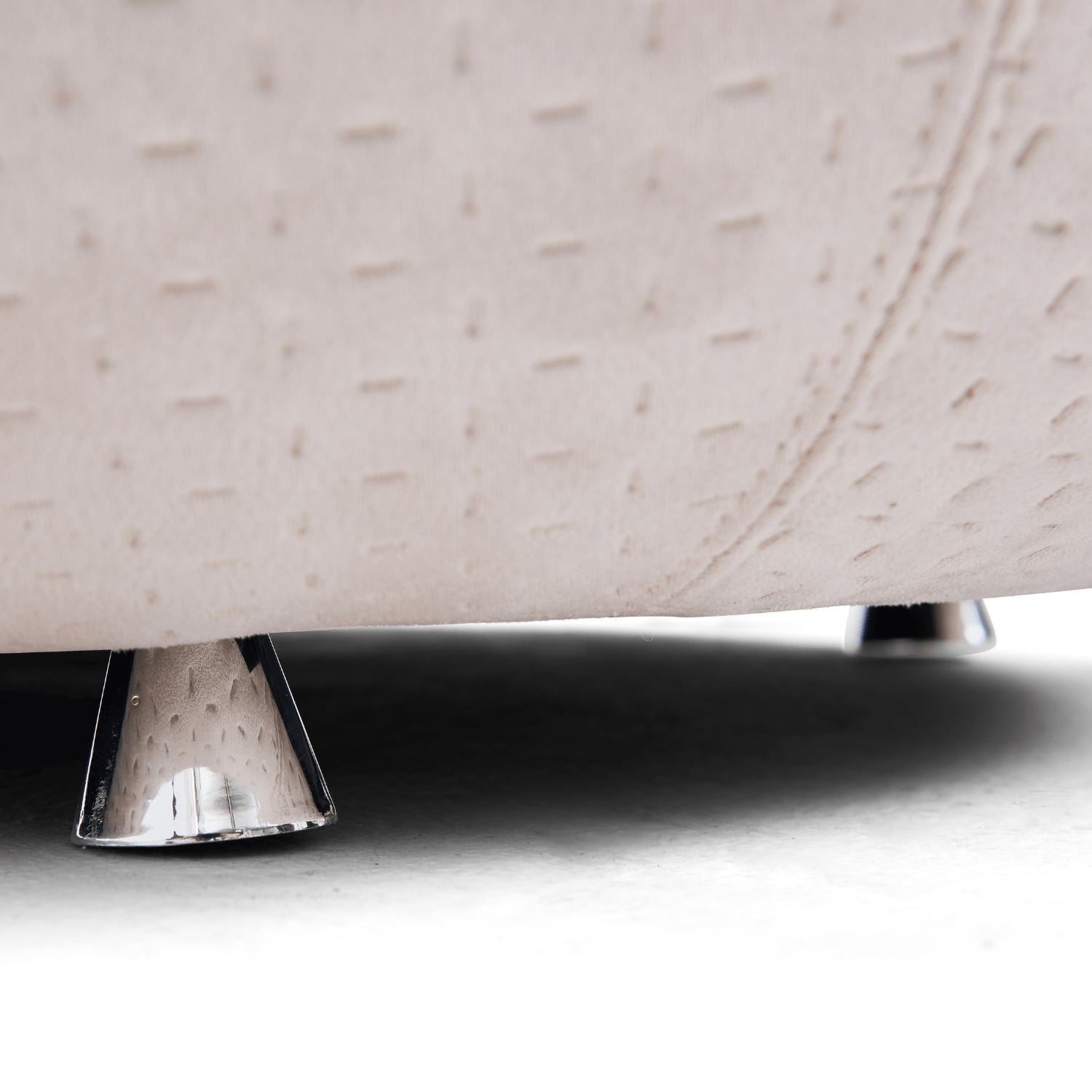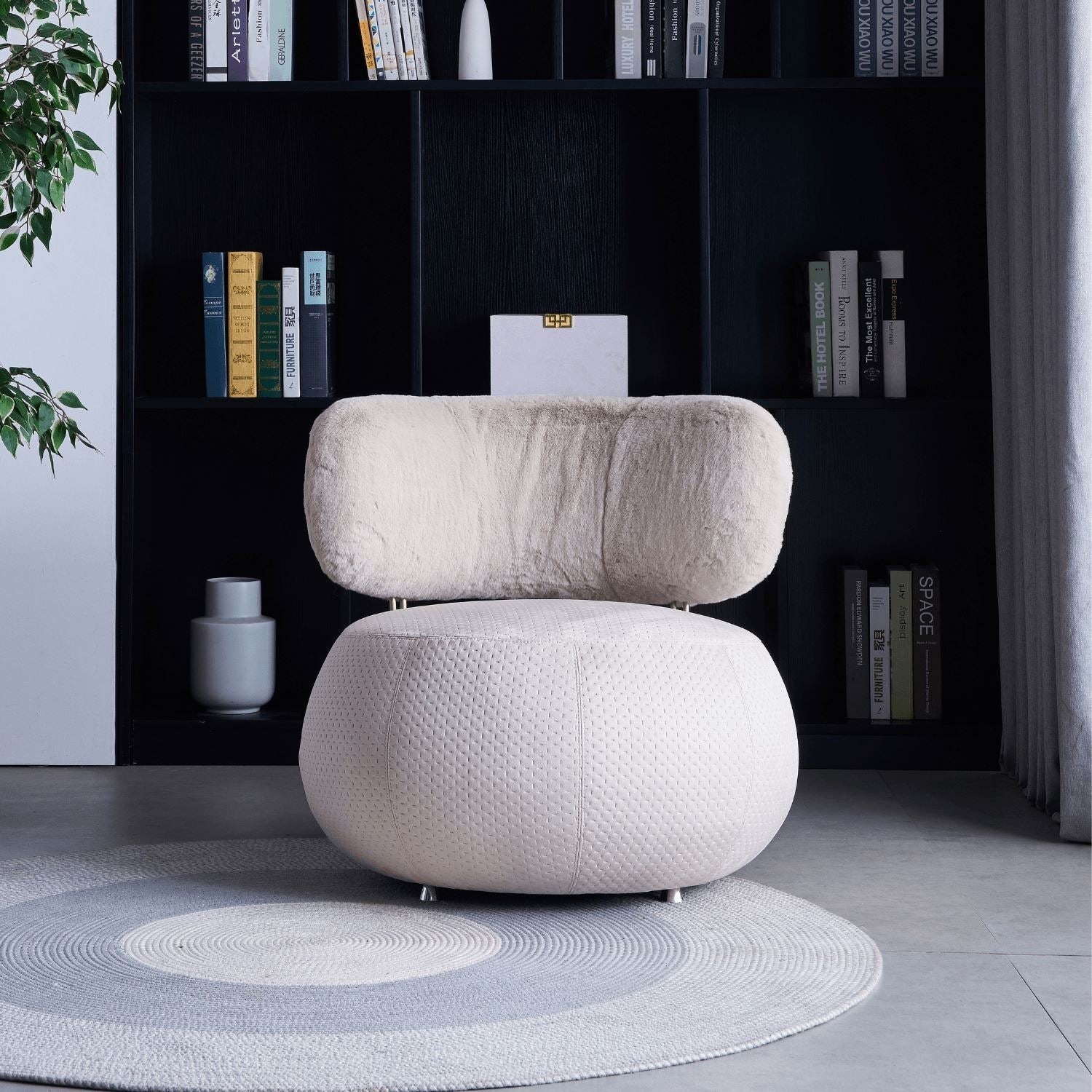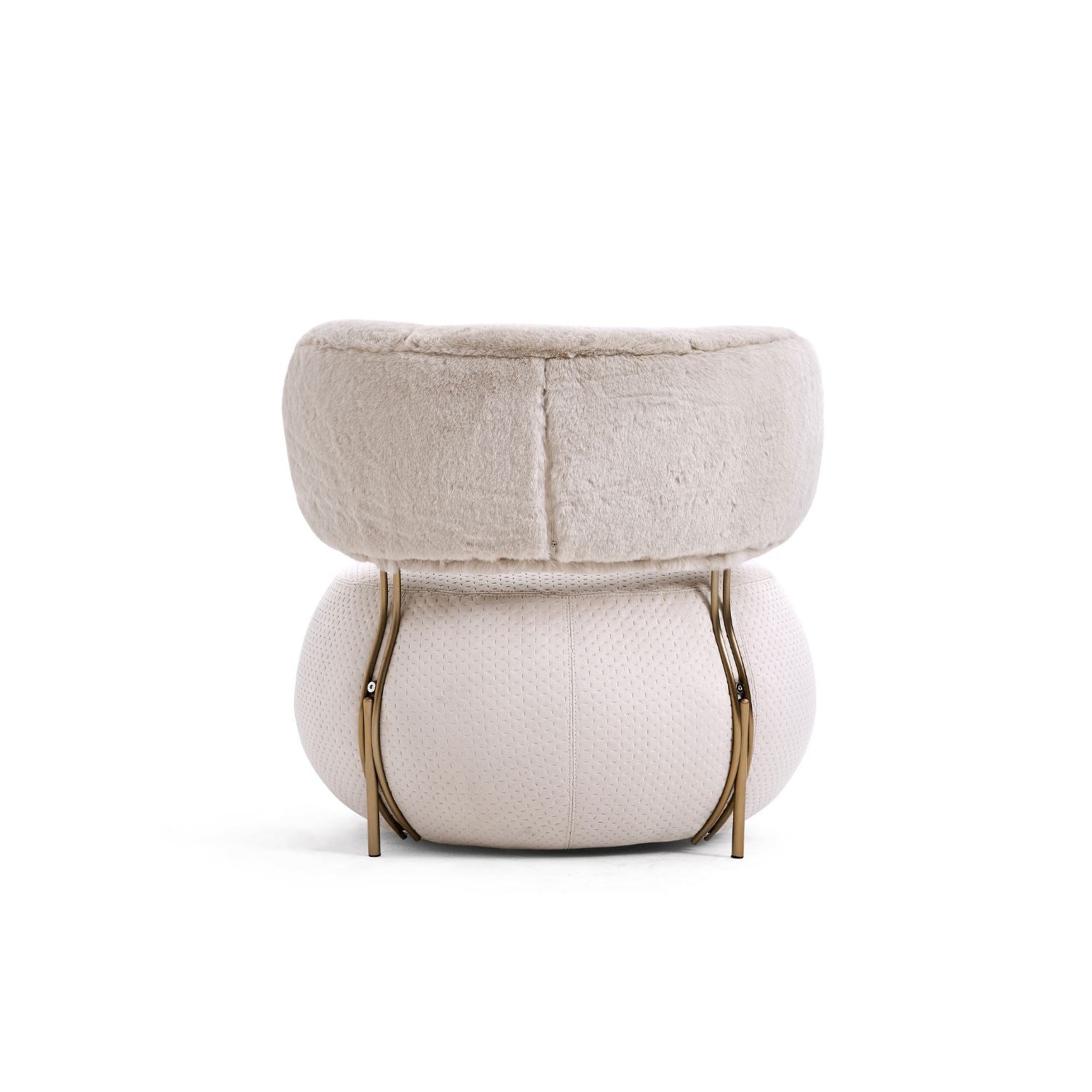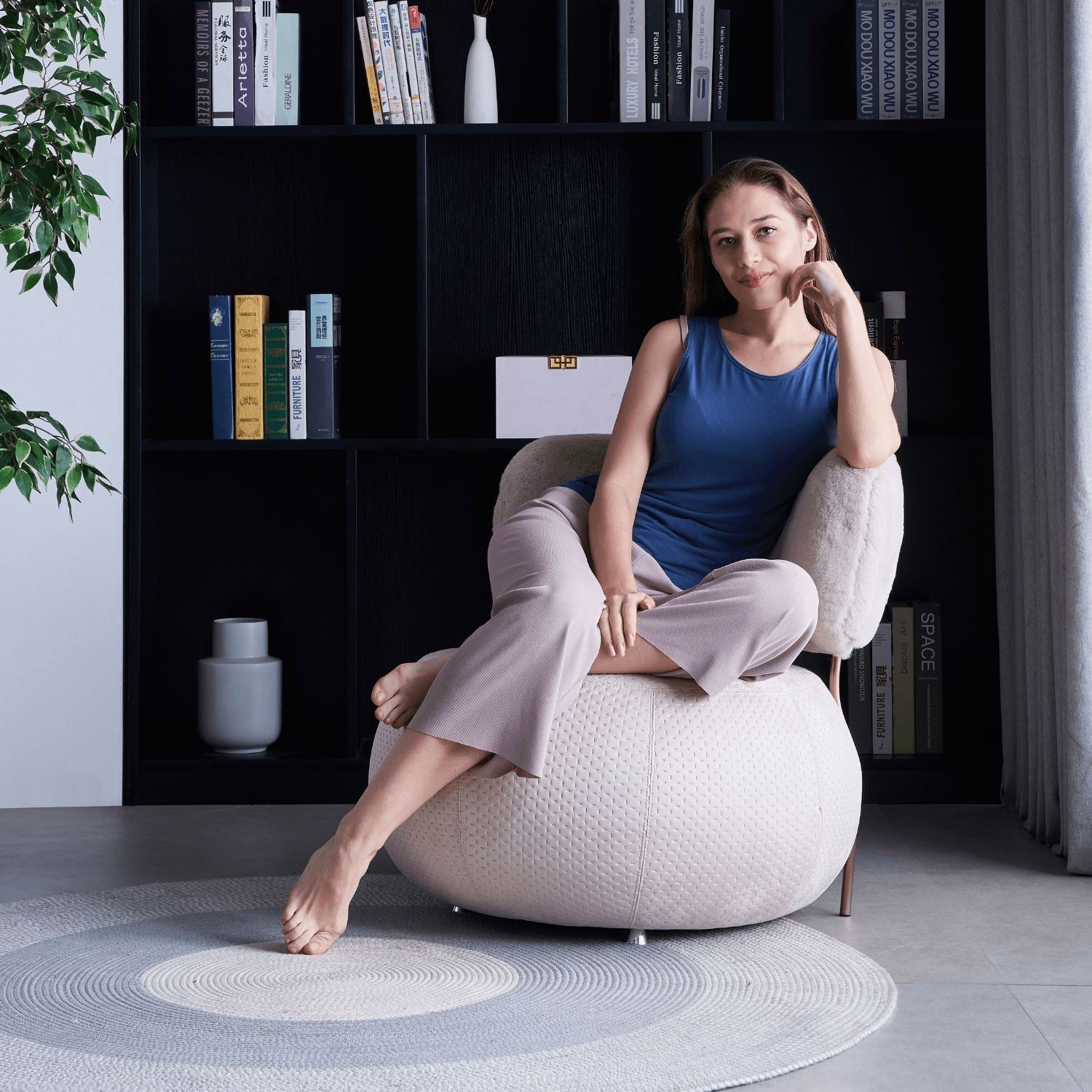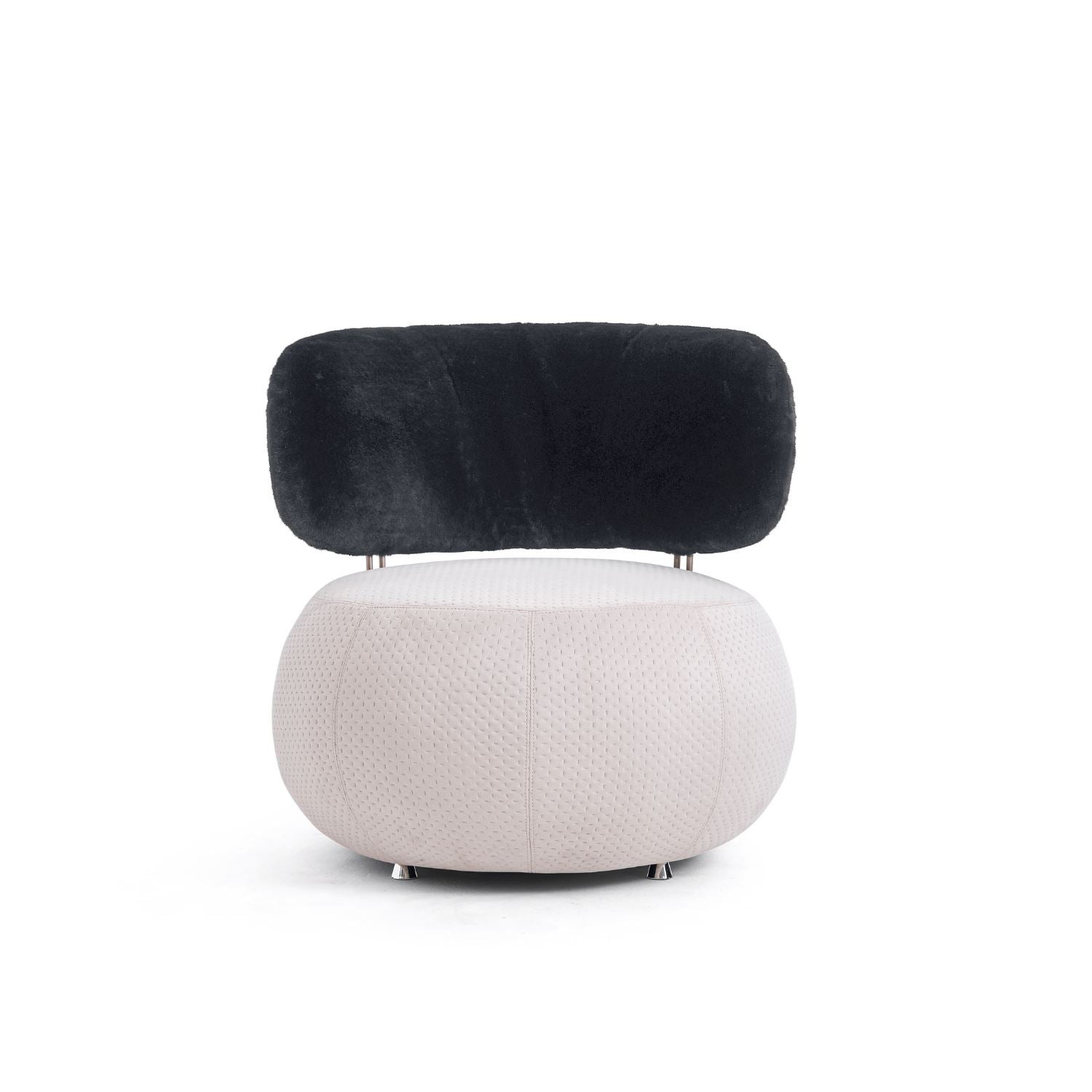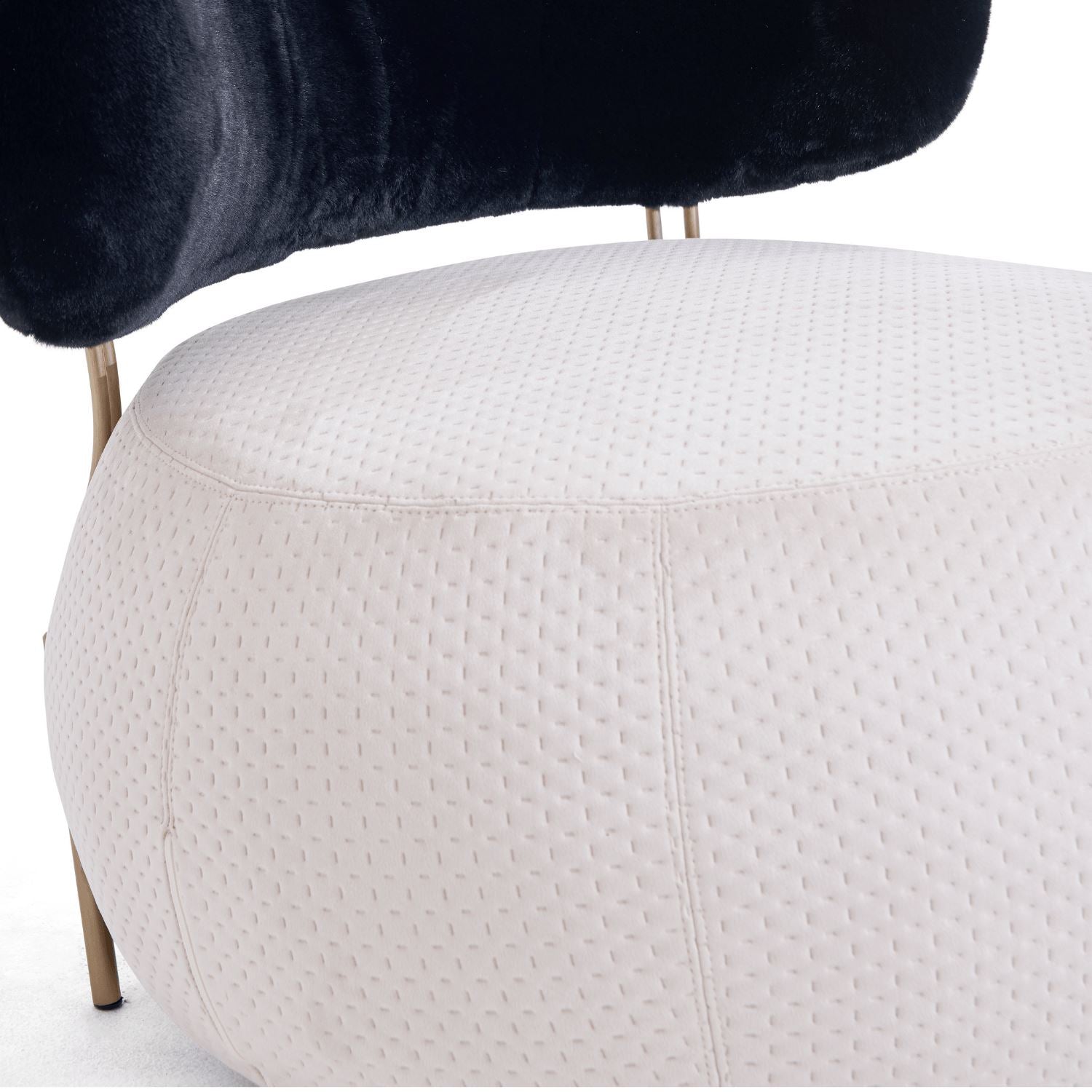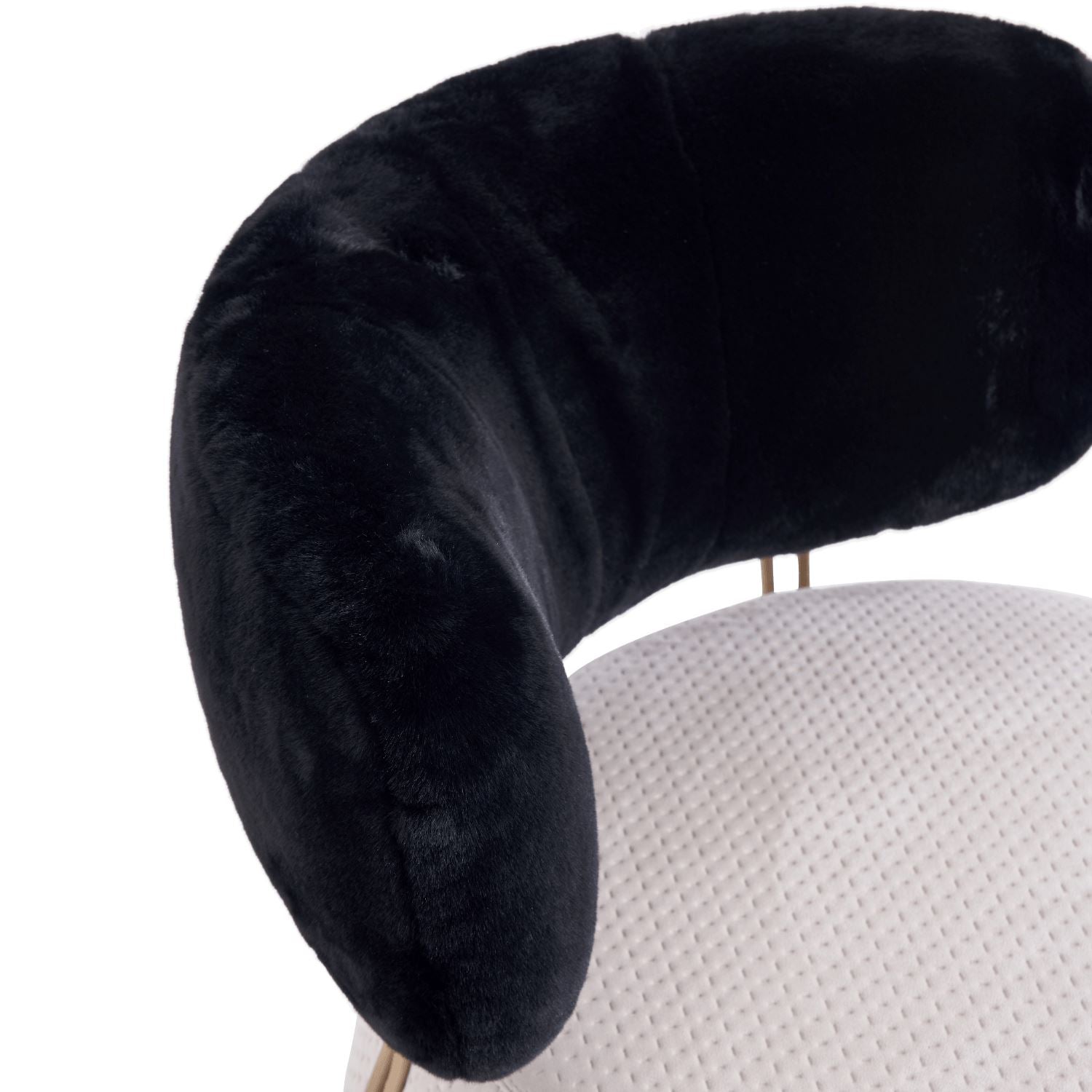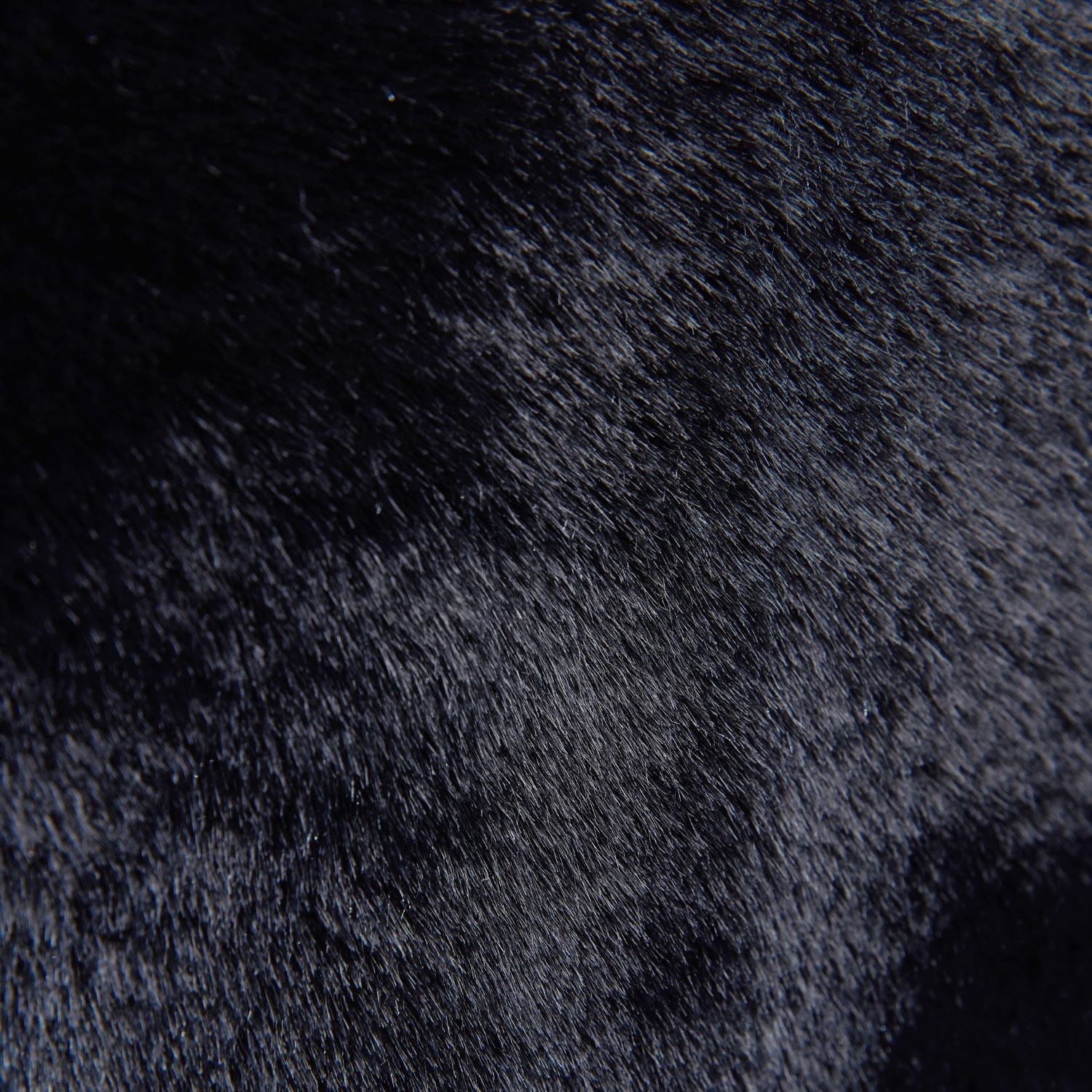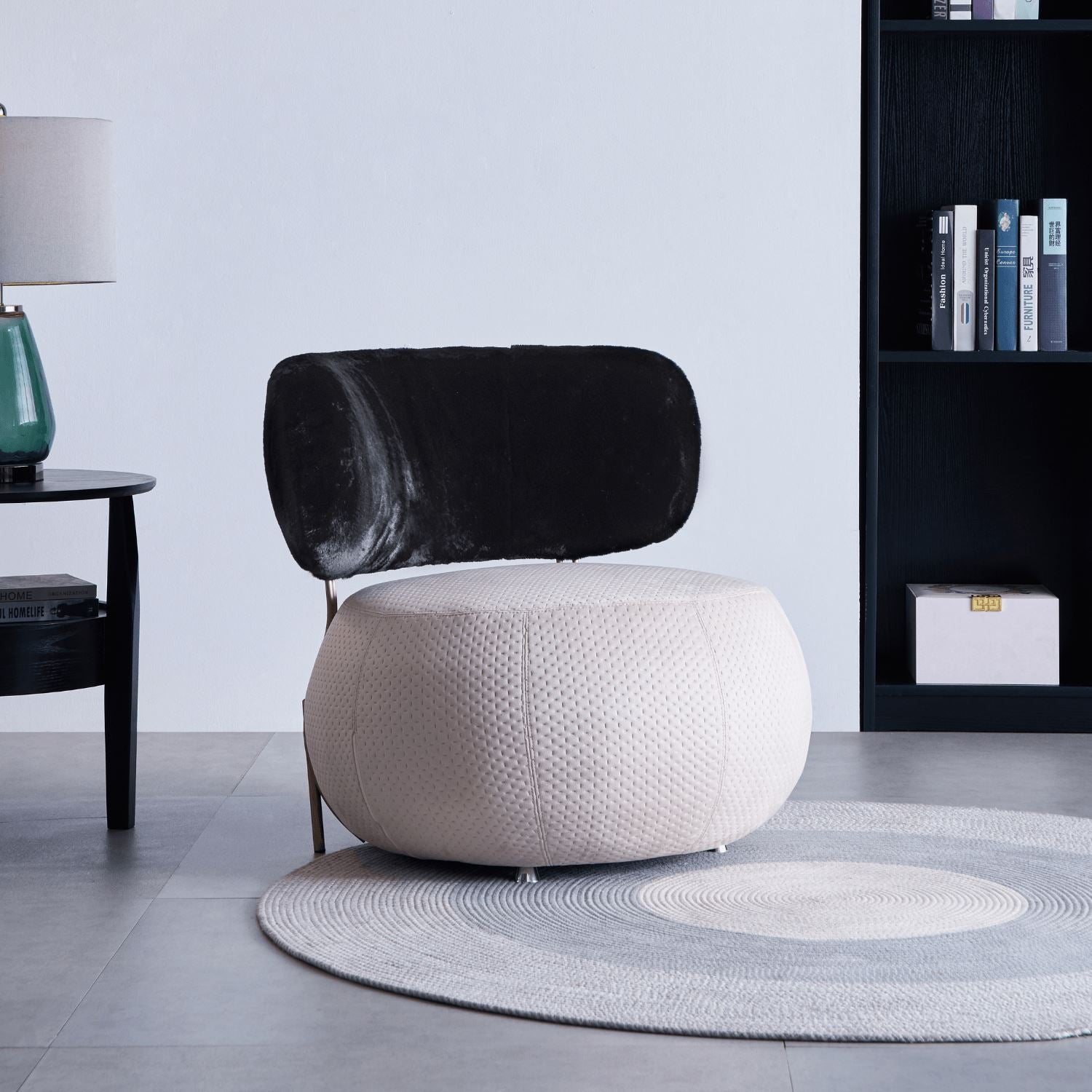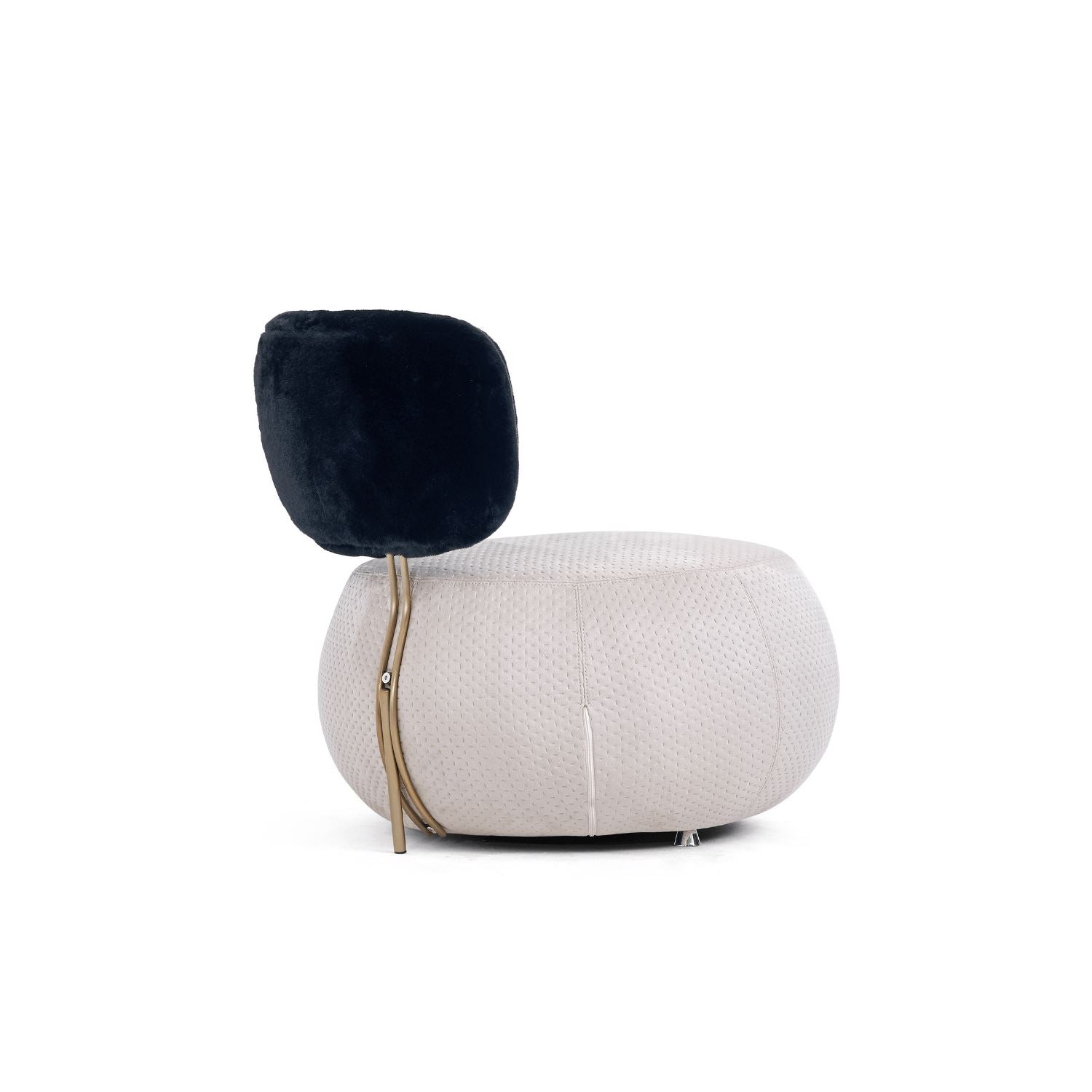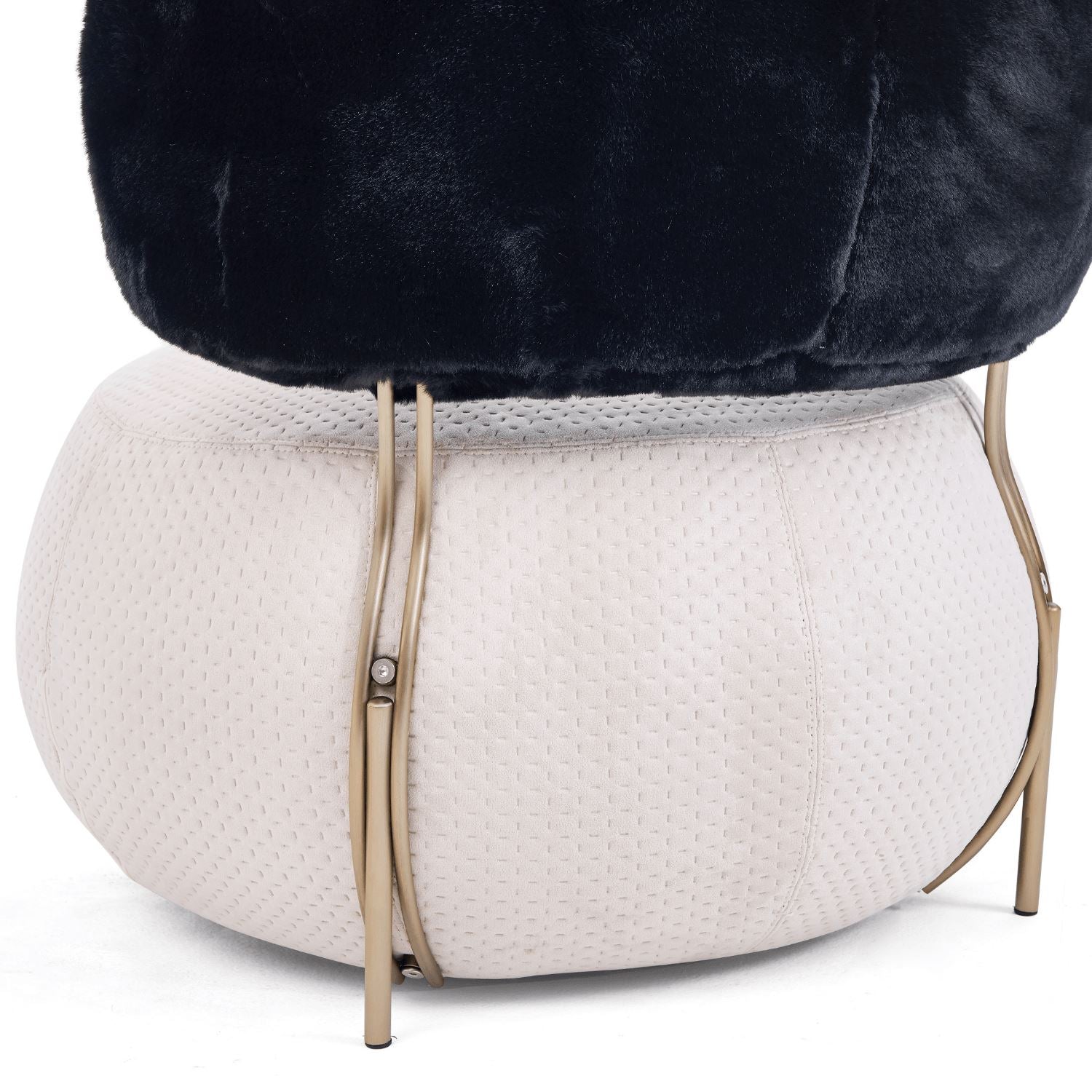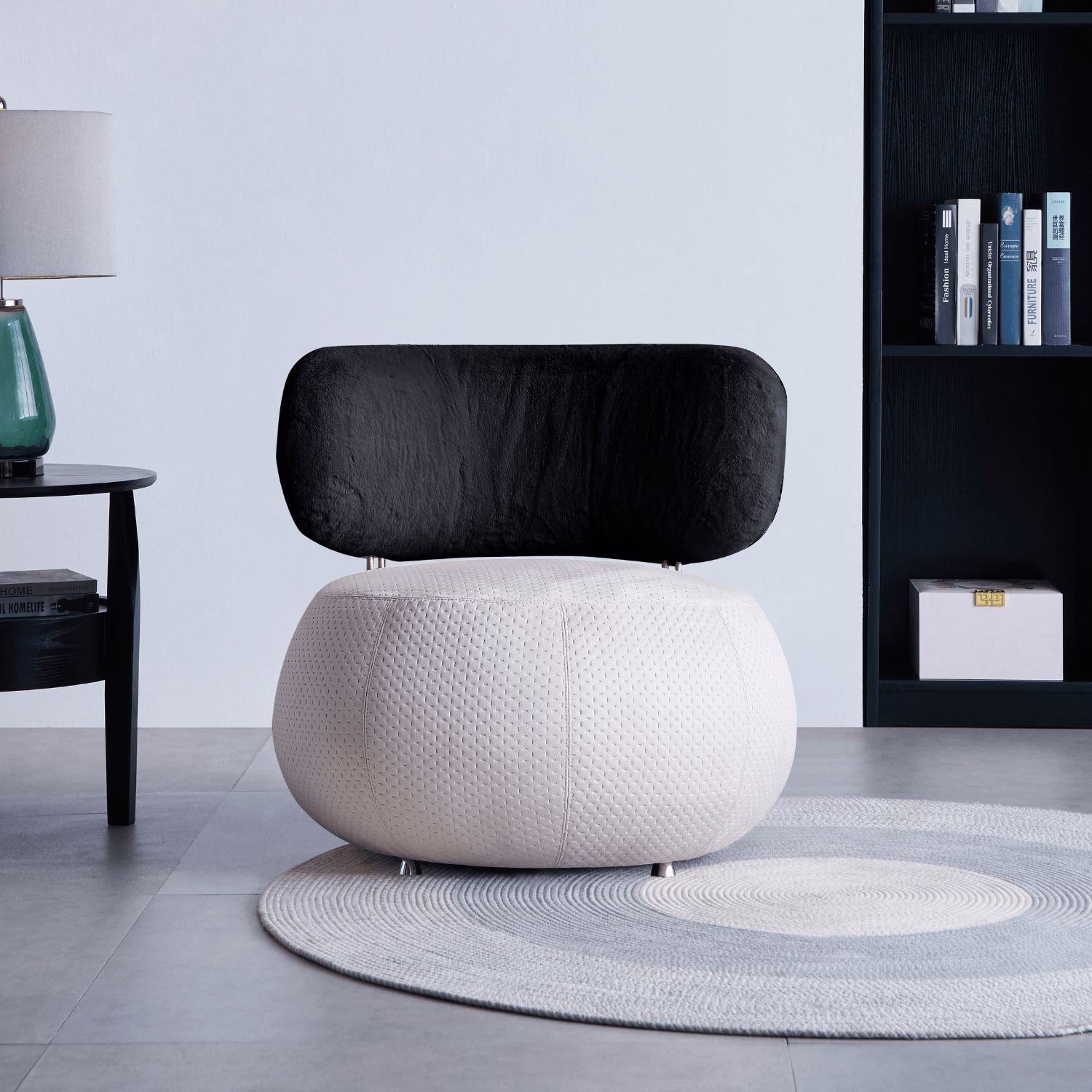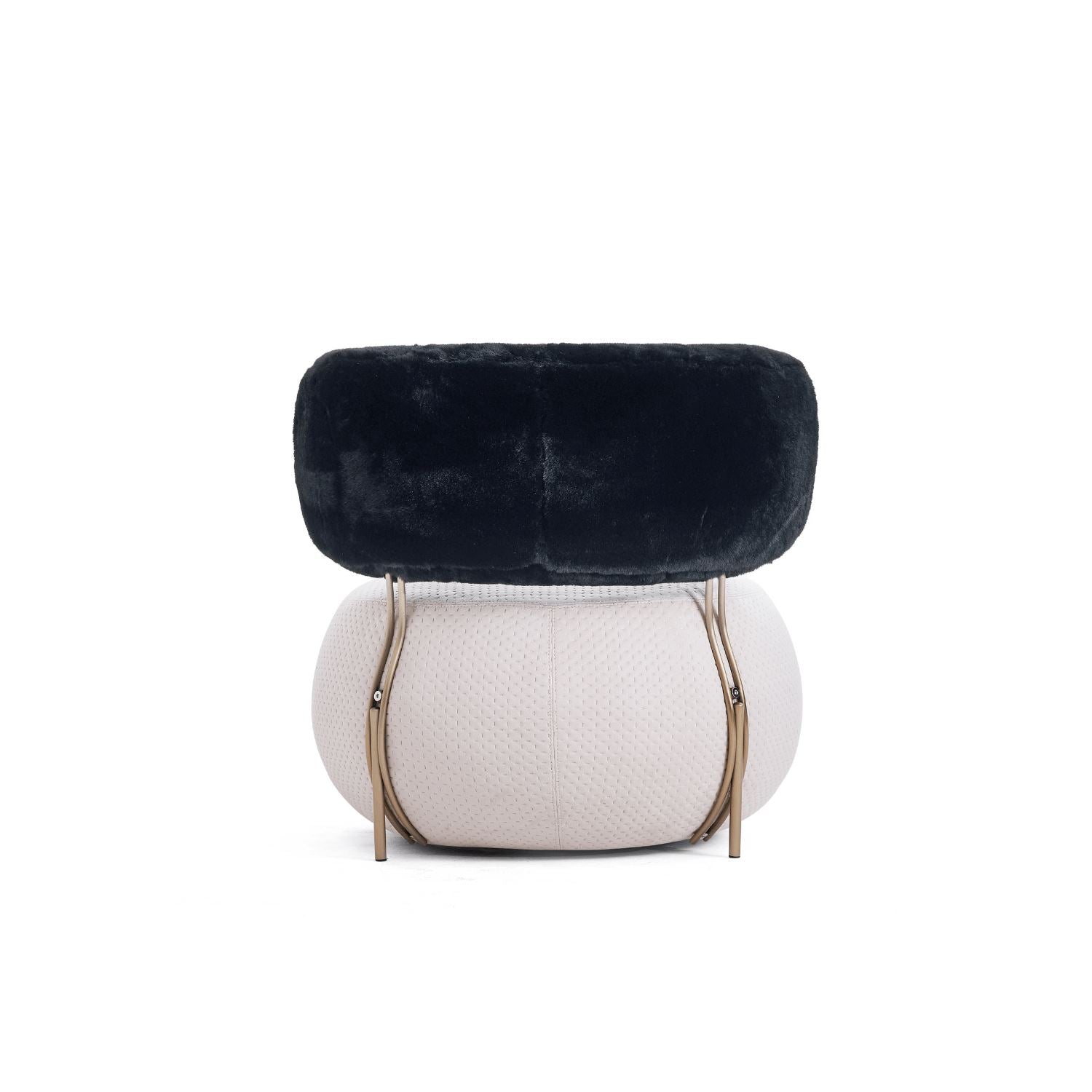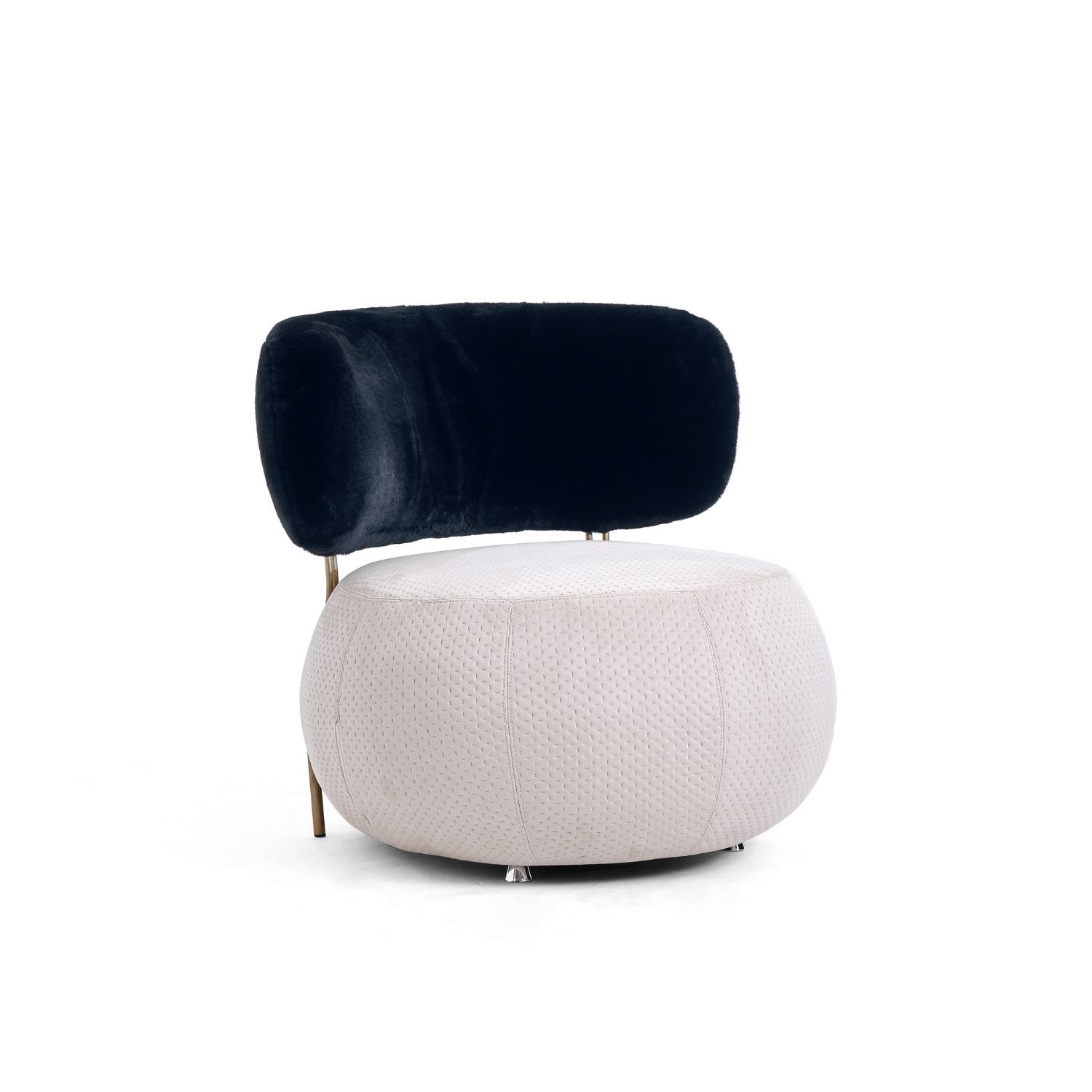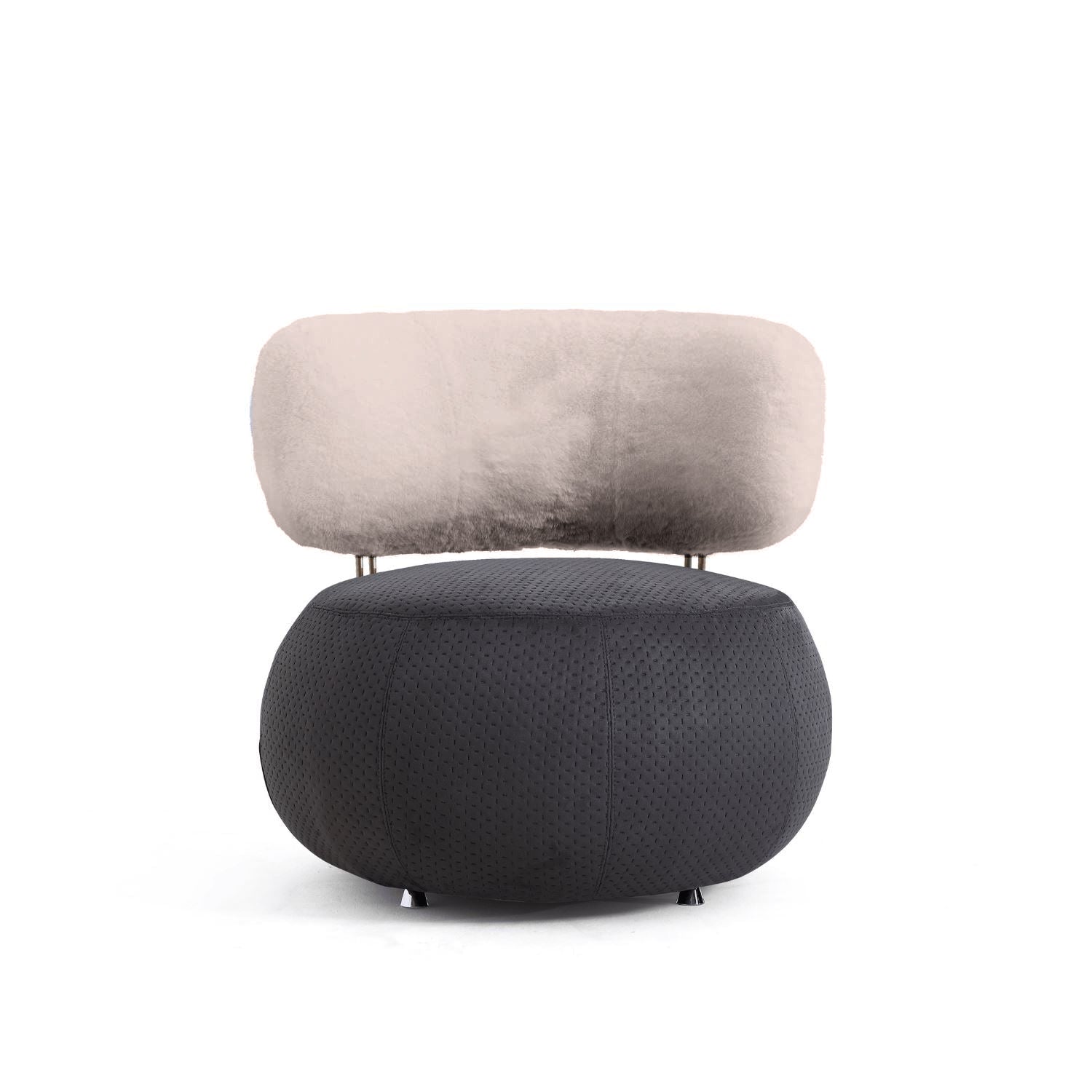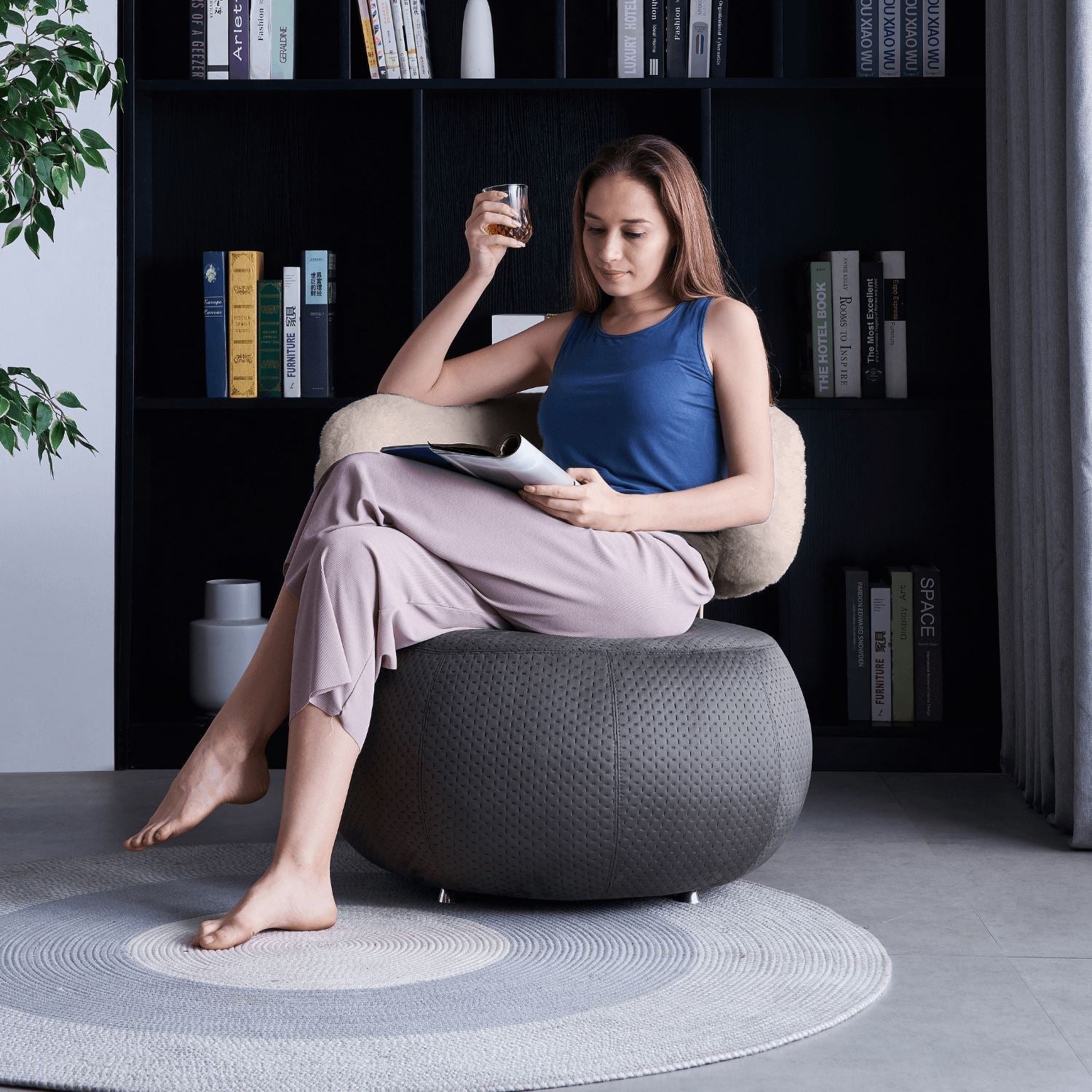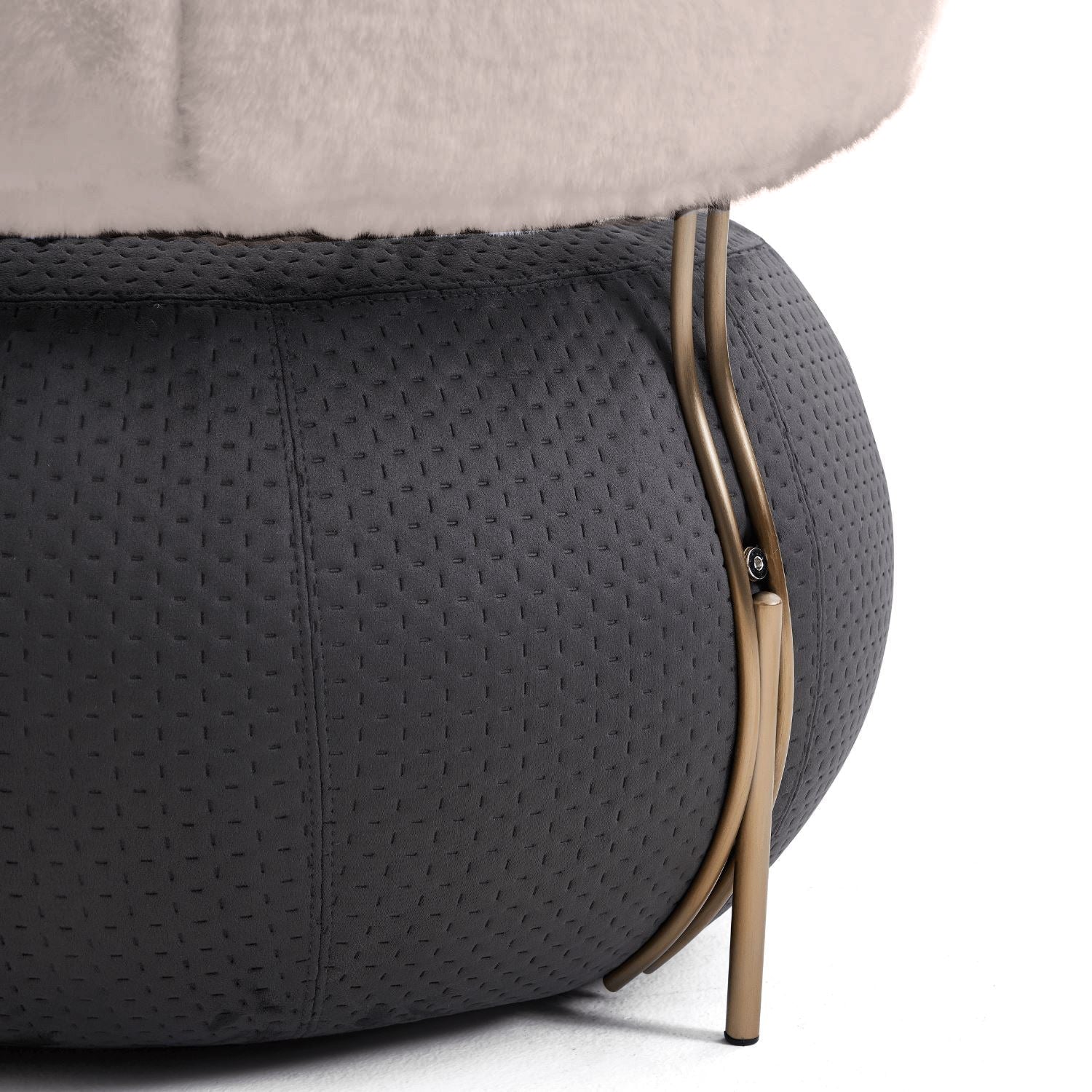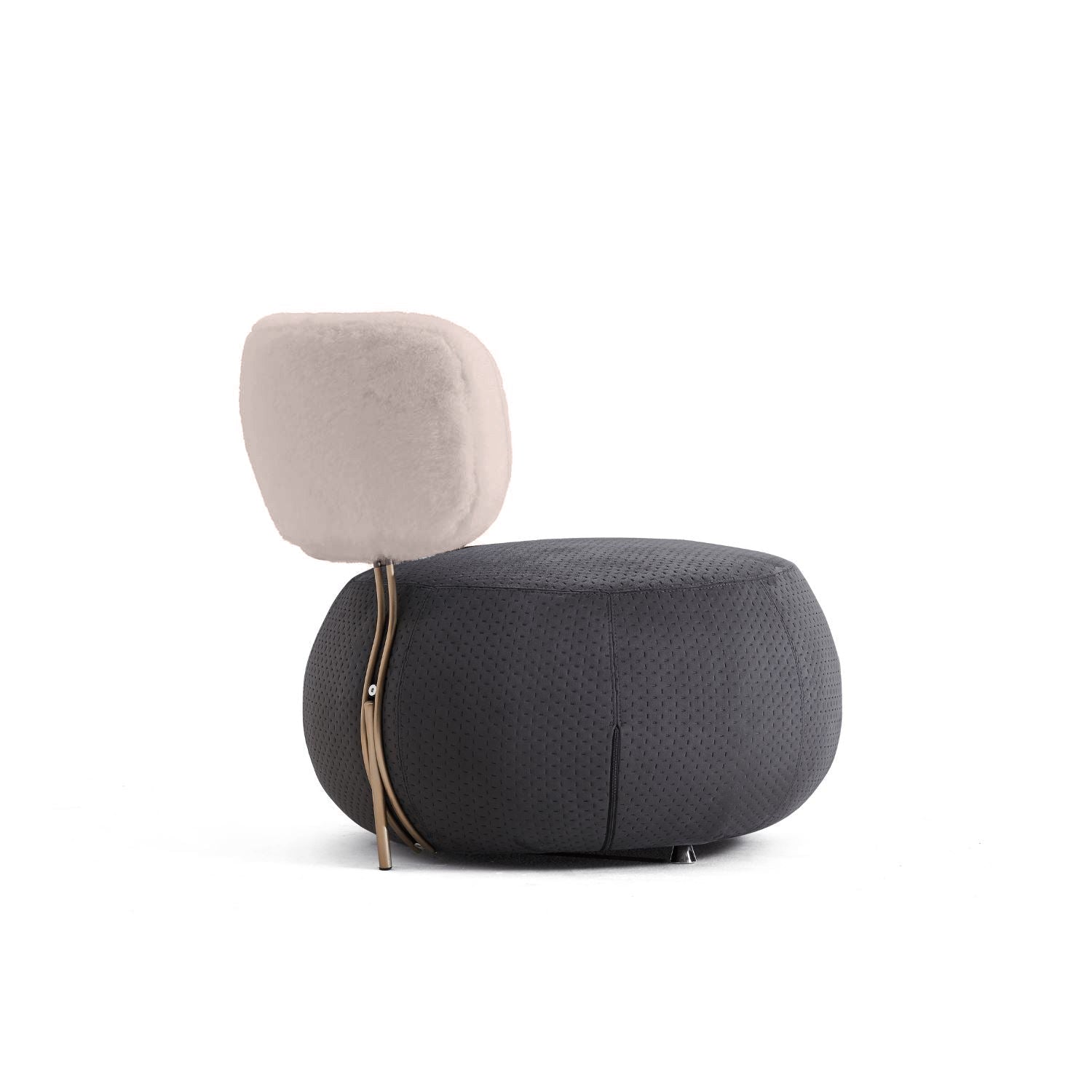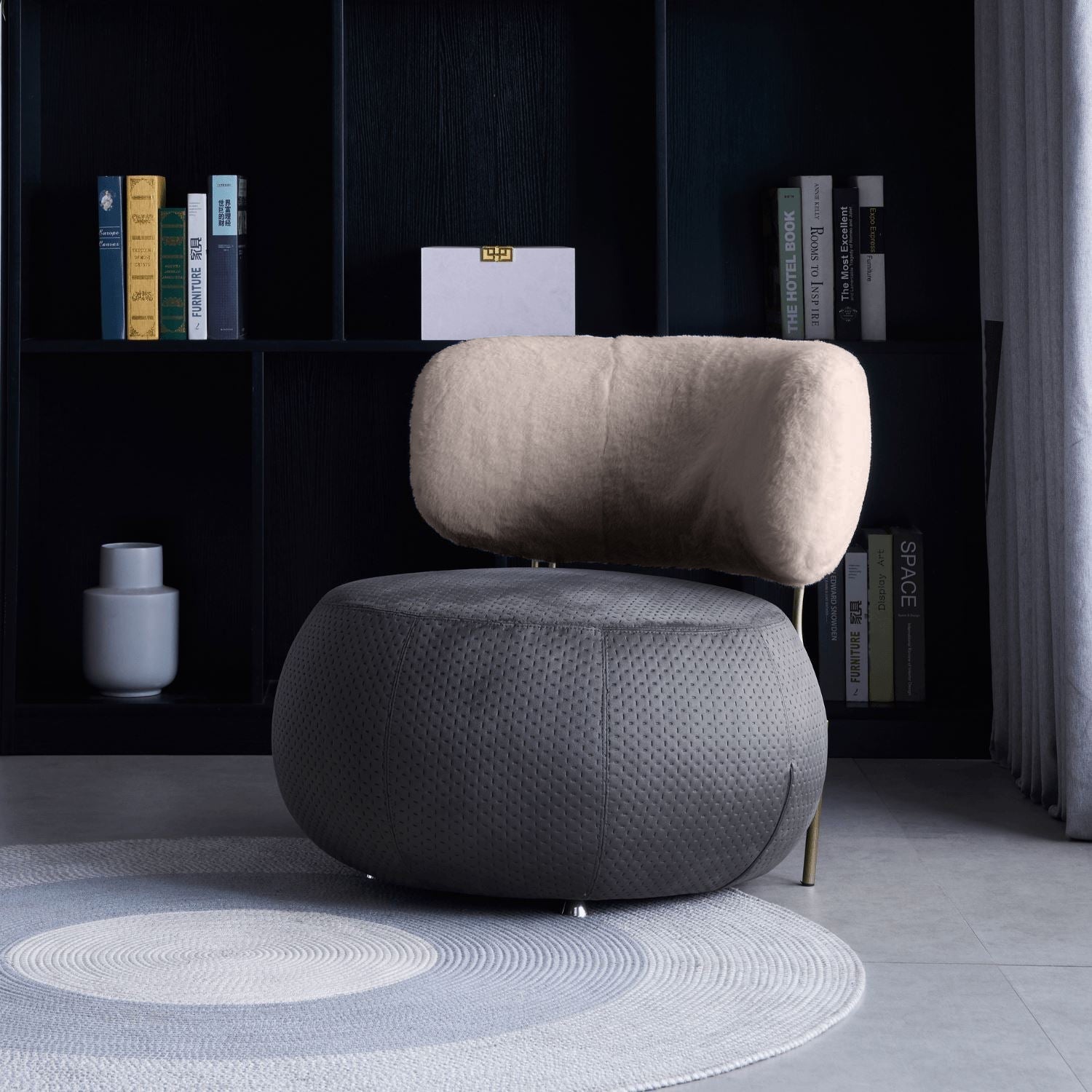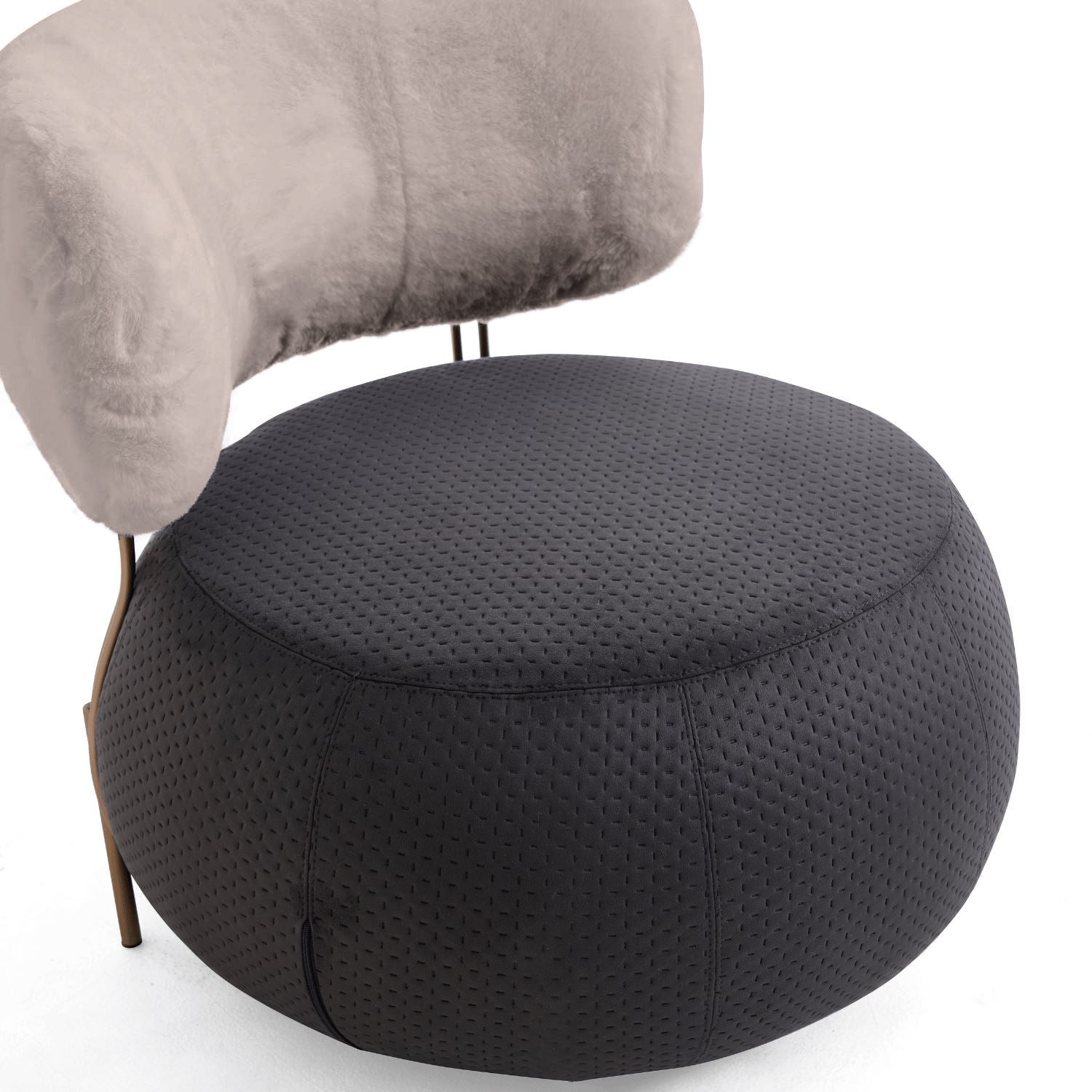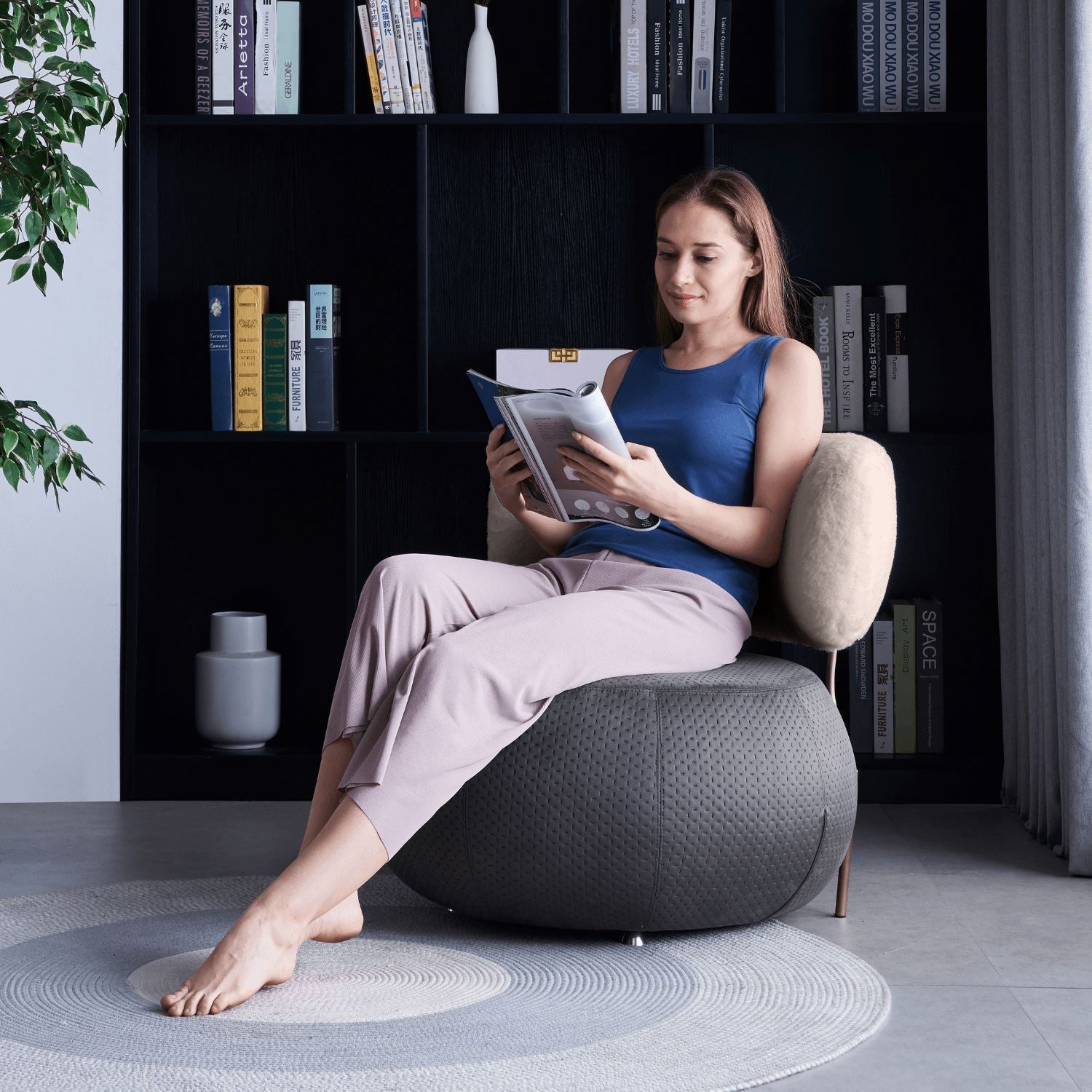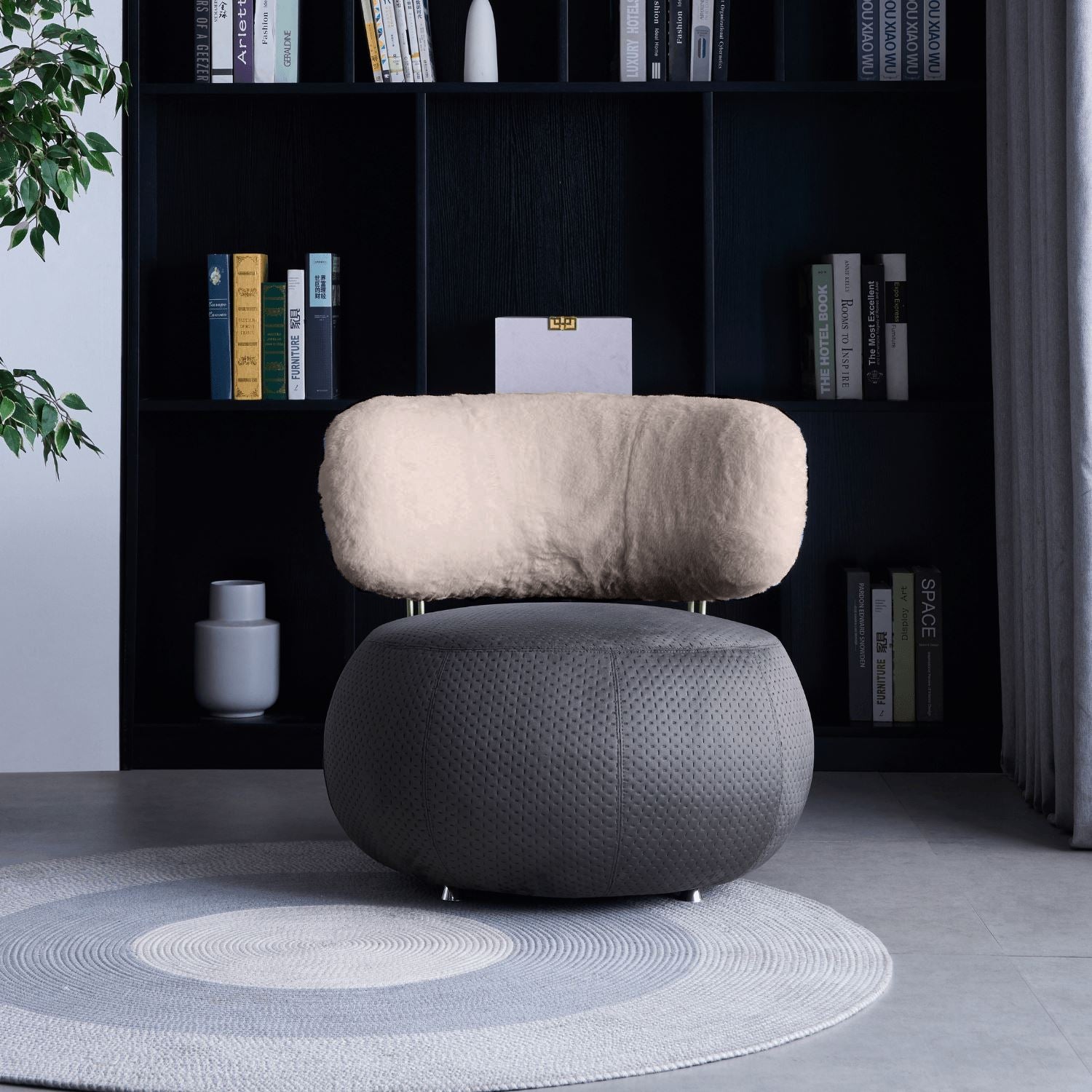 Valxa Accent Chair
---
Add Protection Plan
What's covered
Pickup available at Kapolei Warehouse
Usually ready in 2-4 days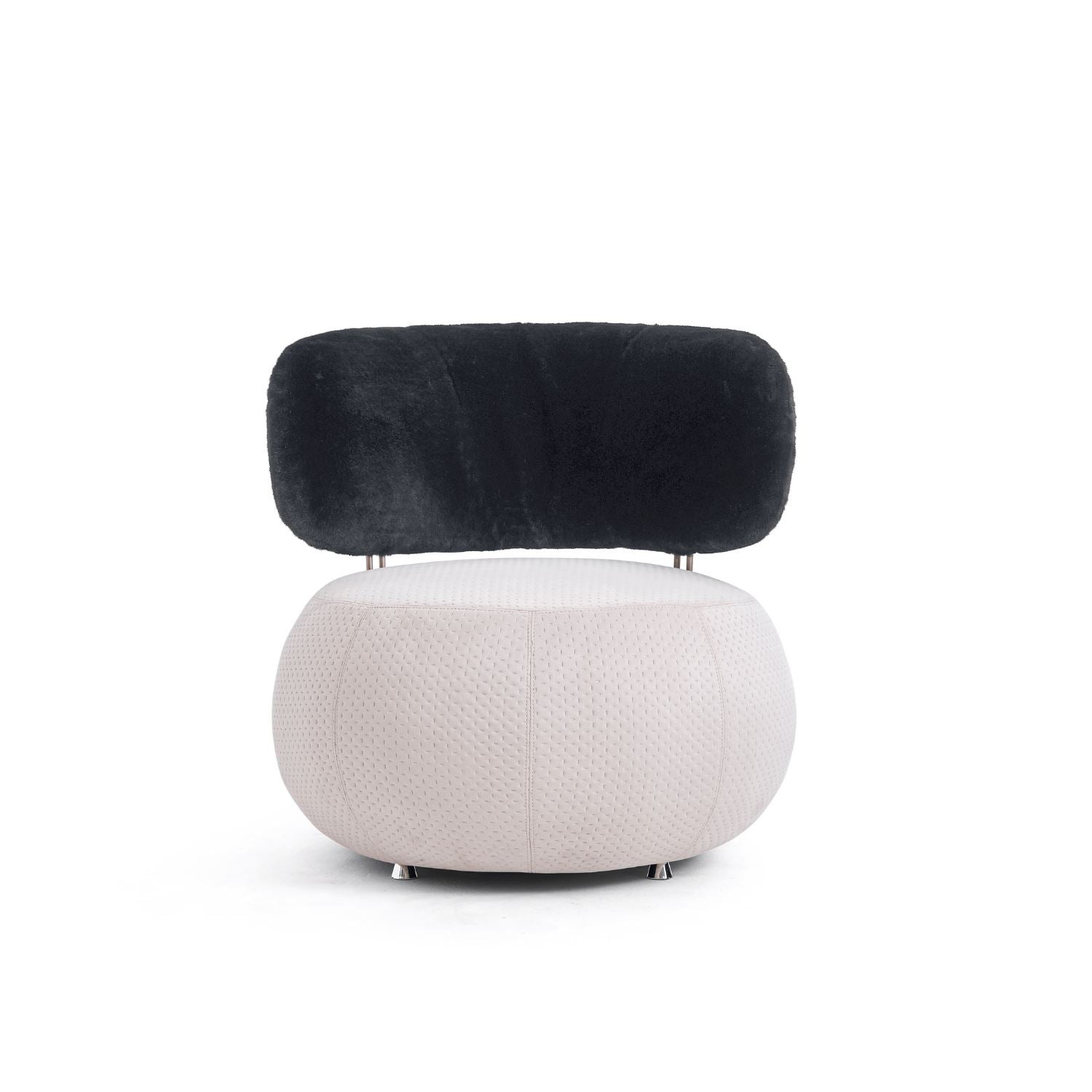 Width: 27"
Depth: 33"
Height: 27"
Fabric
Beige Boucle Variant: Boucle
Black, White & Beige Variant: Blend of 94% Polyester / 6% Acrylic

Overall
Inside: Metal Frame
Foam: High-Density Foam
Back: Handcrafted Stainless Steel with Brushed Bronze Finish
Boucle Fabric
Boucle is a heavy fabric that is made of looped yarn and is highly textured. This high-fashion fabric is luxurious and soft.

To clean: Vacuum the upholstery moving it from left to right in short, overlapping lines.

Treat stains: Dab away any excess liquid immediately. Use a clean, damp cloth to dab and lift away any stains. Do not rub a stain in or push it further into the fabric. Use a soft, clean cloth, a natural sponge, or a soft-bristle brush with a mild solution of soapy water. Avoid a continuous back-and-forth motion and move from the edge of the stain toward the center.

For stubborn stains, use an upholstery spot-cleaning product and follow the directions on the label. Be sure to remove any solution by dabbing the area with a clean, damp cloth or sponge. Vacuum with the upholstery brush attachment once dry to restore original texture.

Fabric Blend
To clean: Vacuum the upholstery moving it from left to right in short, overlapping lines. Change over to the crevice nozzle, and vacuum in between the seams and under the cushions.

Treat stains: Attack stains with the appropriate water- or solvent-based cleaner. Let the cleaner sink in, and then blot it with a microfiber cloth. Don't scrub the stain, as the action could push the stain farther into the upholstery or damage the fabric.
Carton Size: 30"L x30"D x 28"H
Carton Weight: 40 lbs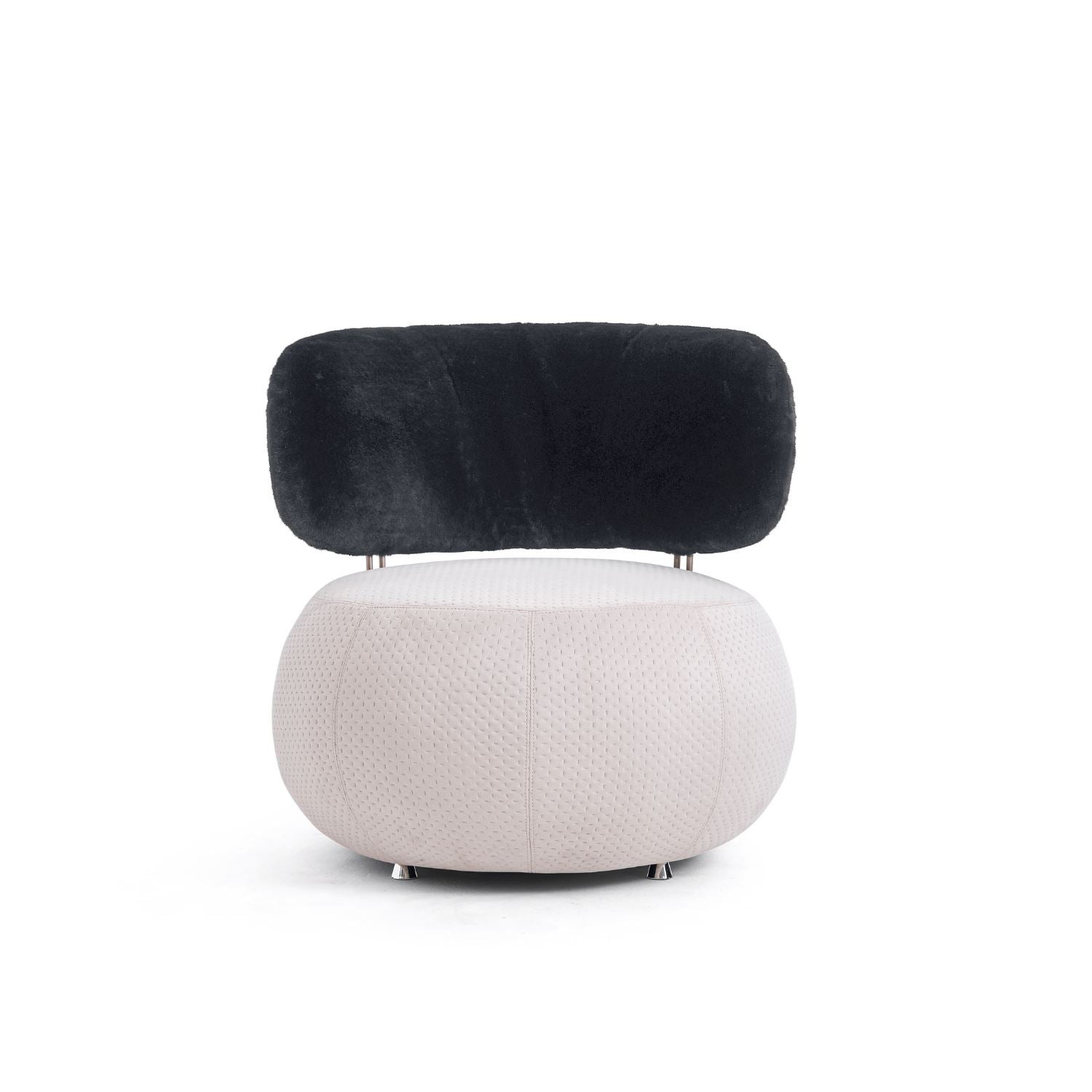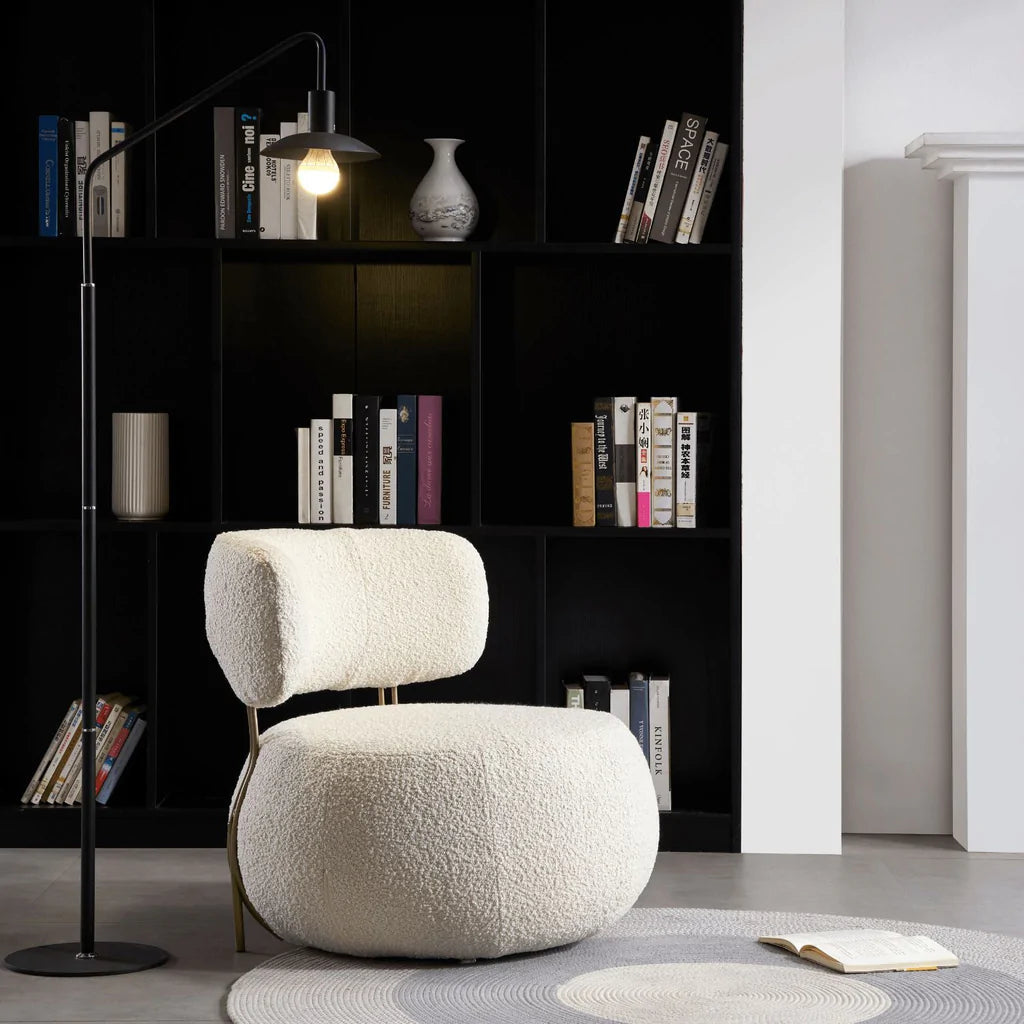 You're different, but I like you
Whether you find the Valxa abstract or outright adorable, we think you'd struggle not to love it in your entertainment space. Low profile with an abundance of foam, contrasted by a handmade stainless-steel frame with a brushed bronze finish. This floof-ball is a designer's dream. And yours too, especially once you take a seat!

Style: floof-ball
An over-the-top plush look, soft upholstery, contrasted by an elegant handmade stainless-steel frame in a brushed bronze.
In Real Life
Video taken by an iphone 12. No filters, No edits.
As comfy as it looks
Thick high-density foam, and a soft-touch polyester and acrylic finish.
Designed to last
Valyou made – which means quality materials and skilled craftsmanship, with durability at the heart of the design.
This product has no reviews yet.